Tuesday, February 9, 2016 - Precipitation
Whoopee! Our snowfall yesterday pushed our February precipitation total to 0.06", and our annual total to 0.69"!
I'm obviously being sarcastic, reflecting my worry about the lack of rain and snow so far this year. I really don't like cold rain or shoveling snow, but winter is often a period when groundwater gets refreshed from melting snow or rain soaking into the ground without the sun baking it off.
We finished 2015 with two pretty wet months. But if current conditions continue, our soil may be dry enough to till in March. That wouldn't be so bad, but without regular, sufficient rainfall later on, we're not going to be able to grow much of anything in our garden. In a year of weather extremes, I do find some comfort in the NWS Climate Prediction Center's U.S. Seasonal Drought Outlook. Their current forecast, which runs through April 30, shows our area of the nation to be in pretty good shape, drought-wise.
I like to run the graphics above from time to time, if for no other reason, to remind folks that there are some governmental services that are beneficial. If I seem a bit over concerned about the potential for a drought, I should mention that a major drought, and two, regional mini-droughts pretty well destroyed our efforts at family farming in the 1980s. My ineptitude as a farmer may also have played a role in that.
But looking back to July and August of 2012 reminds folks in our area of the drought that year. While it was devastating to our crops, it was nothing like walking through our cornfields of stunted, two and three foot high corn stalks in 1983. We lost the farm in 1989.
Sadly, in a year of El Niño and a time of climate change, we may have a lot of learning to do to continue growing bountiful gardens each year. I'm still considering investing in rain barrels to help get us through our usual dry periods in July and August. But if we have another true drought, our garden will be toast.
As I finish up writing this rather pessimistic posting late Monday night (early Tuesday morning), my cat, Molly, came upstairs demanding some attention. Cats just seem to know when their owners (servers?) need some comfort. I call Molly "my cat," as my wife, Annie, always referred to her as "your cat."
Molly was actually a stray that Annie took in, at first hiding her in the basement, as we already had way too many cats at that time. Annie did her usual mind tricks on me by suggesting that the then, new cat, was attracted to me. And as it has turned out, Molly truly has become my cat. She wonders into my office while I'm writing, demanding to be petted, and then sits on my lap and under my chair as I write this stuff. Once she hops off my lap, she only wants a few strokes every few minutes to feel appreciated.
Molly generally chooses to live in our basement. She's a good mouser, and in an old house with several breaks in the foundation, that's a good thing. She seems most at home, other than sleeping on our bed, lying on dirty clothes downstairs in the laundry room.
Update:
We awoke this morning to find a fresh covering of snow on the ground. Total accumulation was less than two inches, but that's a start.
Monday, February 8, 2016 - The Morning After
Super Bowl 50 is now in the record books, and hopefully, Peyton Manning can now retire as the winner he truly is as a player, but even more so as a human being. Our Texas Nachos game feast is now just a memory, a few burps, and some leftovers in the fridge. Annie finished off our bottle of lime margaritas after I went to bed, but still somehow made it in to work this morning.
We have snow here today. It's nothing like the blizzard forecast for the northeast a day ahead of the New Hampshire presidential primaries. I'll gladly settle for less than an inch of snow versus the foot they may get. With all the hot air the presidential candidates are generating, you'd think it would be a tropical paradise in New Hampshire today.
I really don't have any gardening chores to do today, but the blowing snow did make one already unpleasant job a little harder. We lost one of our older cats Saturday evening, and I had to bury her today. Dolly was almost twelve years old and had seemed to be her normal, vibrant, noisy self of late. But something obviously was worn out, and she died quietly on the kitchen floor early in the evening. Possibly the worst part of it all was that we had a young granddaughter with us at the time, so there were lots of tears for a while. Learning to deal with death, even of a pet, is one of life's hardest lessons to learn and come to terms with.
Dolly was one of a litter of five born to a part Siamese mother, Middie, who appeared at our house years ago. Annie thought the cat had a terrible case of worms because of her swollen belly. It turned out that she was very pregnant. She ran all of our other outdoor cats out of the cat shelter we have in the garage, and had her kittens there.
We ended up keeping Middie and three of the kittens we couldn't find homes for. One kitten got hit by a car, but Dolly and a littermate, Callie Jo, grew to become the senior cats in our house. Callie Jo appears to still be in good health, although she's a lot thinner than she once was.
When my sore muscles ease a bit from digging holes in the ground, I'll get back to writing about gardening here again. I hope you enjoyed the cat pictures.
With the Super Bowl coming up early this evening, our gardening day was a pretty normal one. I moved four Maverick Red geraniums from their communal pot of previously ungerminated hard seed to individual three inch pots. Our first planting of onions needed another "haircut," as they were getting really tangled and floppy. And everything under our plant lights needed to be watered.
Besides watering the seven flats of plants downstairs under lights, our petunias growing in egg cartons on a kitchen windowsill required watering, as they do nearly every day. And our sage plants overwintering on a sunny bookshelf in our sunroom were dry as well.
With gardening chores out of the way pretty early in the day, it was time to thaw some ground beef from the freezer for our annual Super Bowl treat: Texas Nachos and lime margaritas.
Go Broncos!
Enjoy the content on Senior Gardening?
If so, why not come back to our Senior Gardening List of Affiliated Advertisers the next time you plan to purchase something online. Clicking through one of our ads will produce a small commission for Senior Gardening for any purchase you make, and you won't pay any more than you would have by directly going to the vendor's site.
Thanks!
Saturday, February 6, 2016 - Shrimp Portofino
With my wife, Annie, on the road the last few days, I've spent my time somewhat profitably working on our recipe for Shrimp Portofino. Annie doesn't eat shrimp or any other shellfish that I know of (well, she does like scallops), so I make this treat for myself only when she's gone.
Turning our favorite recipes into something suitable for posting in our recipes section requires changing from a pinch or handfull of this and that to actual measurements. I also have to digitally document what I'm doing. So posting a recipe here involves a lot of work...that I really love: cooking; photography; and tasting!
I should add here that this recipe is another one of those heart-attack-on-a-plate dishes, but most of us don't eat this stuff every day. (We do, however, take our Lipitor and other such heart and cholesterol medications daily.) One of my greater joys over the last few years was watching my dad plow into meals that would probably kill me rather quickly. In his last years, he decided to eat what he liked when he ate out, and Dad made it to 98 years old (almost 99). Going out on ones own terms is something to be greatly admired.
Thursday, February 4, 2016 - At Last, a Sunny Day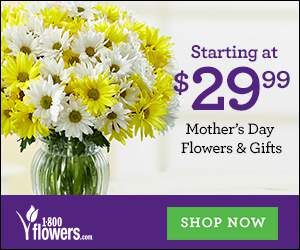 I have absolutely zero gardening news to post today, but had to make a posting just to share a rare photo of our garden in sunshine in February. After several gray days, the sunshine brightens ones spirits along with the view, despite some cooler temperatures. Our current weather forecast calls for a couple more sunny days before clouds return with some snow possible early next week.
I should update my comments from Tuesday about our mis-filled order from the Greenhouse Megastore. The order came in on Monday with one line item pulled (filled) incorrectly. I immediately called the Megastore and was told they'd immediately ship out the correct pots. They obviously didn't mess around before correcting their mistake, as the correct pots arrived via UPS yesterday. I used a couple of the small, 4" round pots yesterday for the vinca I started.
The day is still early (before noon, anyway), so I may yet find some gardening stuff to write about here.
A Bit Later
When I got around to checking things out under our plant lights, I found a pleasant surprise. Several Maverick Red geranium seeds had germinated. These were seeds that had been on coffee filters, under plant lights, and over a soil heating mat for several weeks. When it seemed that the geranium seed had germinated all that it was going to, I moved the remaining seed to pots of sterile soil, covering it lightly with vermiculite. Apparently, we had a bit of hard seed that just took a little longer to germinate than usual. We've experienced this problem before, although certainly not as bad this time around as it was several years ago.
| | |
| --- | --- |
| | |
Our herb seeding from last week is doing well so far. Everything but the slow-to-germinate parsley and rosemary are up. One pot of (greek) oregano is just getting started coming up, but some old seed I used has done well. The Italian oregano (2007) and catnip (2010 - labeled on the seed packet as containing hard seed) have produced far more plants than we'll need.
I will later sorta hate myself for seeding some of this stuff so heavily in communal pots. Eventually, I'll need to move some plants to individual pots or inserts to give them more space. At that point, I'll also have to just pitch the extra plants I can't use. But the heavy seeding also has produced enough plants that we won't have to re-seed any of these herbs.

Note that Burpee continues to offer free shipping on any size order through February 29, 2016 with promo code B1FA!
With constant 20-30 MPH winds and the temperature steadily dropping all day today, it was a good day to start some things inside. I started cauliflower today in fourpack inserts. Two fourpacks of Amazing, and one each of Fremont and Violet of Sicily got one or two seeds per cell. If every one of the sixteen cells planted produces a good transplant, we'll have far more than enough cauliflower transplants.
I start our cauliflower a few weeks before the broccoli that it will eventually grow beside. While there's only a few days difference listed on seed packets' days-to-maturity between our broccoli and cauliflower varieties, our cauliflower always seems to mature one to three weeks after the broccoli. So I try to give the cauliflower a bit of a head start on the broccoli so that it can mature before really hot weather sets in and turns the cauliflower heads bitter. This trick works only some of the time.
I also started two communal pots of vinca today. Our previous start of it in January got zapped by whatever took our early planting of petunias. Starting the slow growing vinca now may have it ready to transplant sometime in May. One pot was seeded to Arizona
, and the other to our old favorite, Pacifica.
Neither brassicas (broccoli, cauliflower, etc.) or vinca need light to germinate, so the seed was covered with a light layer of potting mix. While broccoli doesn't need bottom heat to germinate, I had space in the tray over a soil heating mat, which the vinca needs, so both went there under a clear humidome to hold in moisture but allow light to reach the plants just as soon as they germinate. The cauliflower should be up in four or five days. Vinca can take one to three weeks to germinate.
Tuesday, February 2, 2016 - Groundhog Day
According to The Washington Post, Punxsutawney Phil did not see his shadow this morning. The folklore is that if he sees his shadow on February 2, we'll have six more weeks of winter. If not, we should have an early spring. The humorous article goes on to note all the times the folklore has been wrong. But...it's a good excuse to dig out the DVD of the old Groundhog Day
movie.
Interestingly to me, my brother, a once brother-in-law, and a daughter-in-law all have birthdays today. Happy birthday, Chet Wood, Bryan Wright, and Jill Wood!
If Punxsutawney Phil resided in west central Indiana, he definitely wouldn't have seen his shadow this morning. We had bright sunshine for a few minutes yesterday morning, but have had cloudy weather since. We currently have rain and thunder outside, although the temperature remains a rather balmy 50° F.

Herbs Up and Rooting Cuttings
When I went downstairs this morning to move things around to make room for some cuttings I wanted to get into potting mix, I was surprised to see that part of the herb seed I'd started last Friday had already germinated. Both pots of thyme and a pot of catnip were well up. In addition, I could just barely see plants emerging in both of the pots of oregano that I'd started. Since some of the seed packets carried dates of 2007, I was pretty pleased with what's come up so far.
Over the weekend, I found that my bottle of Clonex Rooting Compound Gel
had dried up, so I resorted today to using an old jar of powdered rooting hormone
to treat the wandering jew cuttings I'd let form water roots in a glass of water. I'm not sure the water roots will help the cuttings get going, but it can't hurt.
The cuttings, once dipped into the powder, went into a bulb forcing pan, as that was about all I had clean to put them in. I had some appropriate pots for them on order, but when my annual order from the Greenhouse Megastore came in yesterday, I found that for the first time, they'd pulled the wrong item for part of my order. (A quick phone call had the appropriate pots on their way to me, along with an apology from a very polite customer service agent. That's part of why the Megastore is on our list of Trusted Suppliers.)
February is our last "down month" in our Senior Garden. It's a time to remain patient and not get transplants started too soon. Working garden soil is out of the question, although I might get to spray our apple trees with dormant oil if we have some warm days and nights this month. In March, our gardening pace will rapidly accelerate with lots of transplants to start and even early pea seed to plant or at least spread over frozen ground and cover with some potting soil.
We have geraniums, onions, petunias, and some herb plants started in January to continue to nurture under our plant lights and on our kitchen windowsill (egg carton petunias). And we will be starting our brassicas later this month. I've started giving our cauliflower a two to three week head start on our broccoli transplants so that the slower maturing cauliflower won't get caught in hot weather in June. A few flowers will also need to be started this month. I always seem to get our vinca started a bit late. A seeding of it in January didn't make it, so I'll need to try again soon. And although we don't grow many beets in our garden plots anymore, February is the time to start hybrid beet transplants. According to the late Jim Crockett, "Beets are one of the few root vegetables that can be successfully transplanted."
Speaking of Crockett, I still find his books to be the best resource I have for gardening information. First published in 1977 as a companion to the PBS/WGBH Victory Garden television series, Crockett's Victory Garden's month-by-month log of Crockett's activities in his garden plots greatly helps with gardening techniques and timing for starting plants. Long out of print, Crockett's Victory Garden
, Crockett's Indoor Garden
, and Crockett's Flower Garden
are still available used at very reasonable prices through Amazon
and Alibris
. Think five bucks shipped as a maximum fair price for a used paperback copy in good condition. I keep my original paperback version of Crockett's Victory Garden in my upstairs office and a hardback copy I picked up used on a downstairs bookshelf.

Super Bowl Treat
If you're looking for a special treat for your Super Bowl celebration on Sunday, let me suggest one of our favorites: Texas Nachos. Once Annie and I worked out a recipe years ago of the old Chi-Chi's restaurant chain offering, it quickly became a Super Bowl tradition and family favorite.
Our recipe certainly isn't the only one. If you do a web search for "Texas Nachos," you'll find lots of other recipes and images of the great dish. I did notice that when I did an advanced image search today on Google, our image (shown at left) came up first in the image listings! The great part of that is that Texas Nachos taste as good as they look.
If you're fortunate enough not to be on "the twelve steps," a good lime margarita on the rocks really goes well with this dish.
My Apologies
Our web host, Hostmonster.com, initiated server upgrades affecting our site several days ago. Since they started, service has been slow to nonexistent. I apologize to readers frustrated by not being able to reach the site. We've previously not had a major outtage with Hostmonster.