Clicking through one of our banner ads or some of our text links and making a purchase will produce a small commission for us from the sale.
The Old Guy's Garden Record
---
When I was still teaching, August was often one of my most frustrating months of the year. A new school year always required lots of extra hours of preparation, and the garden would usually begin producing an incredible volume of vegetables to be harvested, cured and stored, and/or frozen or canned. As Jim Crockett wrote in Crockett's Victory Garden, "August is the cornucopia month of the year."
Without the stress of a full time job, it's nice to look forward to harvesting and canning tomatoes and green beans this month. While our cantaloupes aren't doing very well this year, it appears we'll have all the watermelon we can eat and give away, providing the raccoons don't get the melons first. We may also pick our first crop of sweet corn in several years, again providing the deer and raccoons don't harvest it ahead of us.
With succession plantings, we have far more yellow squash than we can eat. And at long last, we should begin harvesting mature sweet bell peppers in volume in just a few days. A hungry rabbit set back our peppers this spring, eating most of them off to the ground. Fortunately, all but one of the plants regrew, allowing us to have most of the pepper varieties we like.
Since I got our fall broccoli and cauliflower transplanted two days ago, our succession plantings this month will be mostly lettuce, spinach, and what flower transplants I have left on hand. When the sweet corn comes out, that area will need to be replanted to a green manure crop of buckwheat, but that will probably happen early next month.

Senior Aches & Pains
I was really industrious this morning, getting up early to get several chores done, as I needed to mow this afternoon. I got ahold of our roofing estimator, made sure our estimate was right, and sent off a check (ouch) to get the process of getting our main, high roof replaced.
Then I went out to the garage to service the lawn mower. I have to jack up the mower to change the blades and thoroughly clean the deck. Somewhere in that process, I pulled a muscle, and now it's painful just to sit at the computer, let along ride a mower over a bumpy yard. I did, however, get the blades sharpened, deck cleaned, the oil changed, and various fittings greased. So when I stop being an old wimp, the mower is ready.
I may just pop the cap off a beer and sit and enjoy looking at our beautiful garden today!
Take 15% Off any order with code AFFPATCH through 8/31 at Burpee.com!
Friday, August 2, 2013 -We're Here!
Congratulations for getting this page to load! Our site has been down more than its been up today because of some server maintenance issues our web host, Hostmonster.com, had trouble resolving. Mashable's Christina Warren reported that Bluehost, HostMonster, HostGator or JustHost, all part of the Endurance International Group, were down at times today. While company officials attempted to minimize the outage, our site and email were unreliable all through the daylight hours today.
As it turned out, I didn't really do any serious gardening today. I'm still nursing yet another muscle pull, but did manage to mow and rake the back yard. The highlight of the day should have been some braised beef and tortellini I slow cooked, but it turned out just so-so. It looked much better than it tasted!

When raking today, I raked the area around one of our isolation plots and Bonnie's asparagus for the first time. I haven't used the clippings there before because the area had lots of poison ivy in it. Part of the reason I began mowing the area was to suppress the poison ivy, which after two summers of mowing, finally appears to be dying out. The grass clippings will go in and around Bonnie's asparagus, as that area already had poison ivy growing in it.
While grabbing shots out the sunroom window, I couldn't resist recording the color in our main raised garden bed and our newer narrow raised bed.
And while it may seem inappropriate, I'm going to run a banner ad here for our web host. They've actually given us good service with minimal outages over the last few years.
Of course, I'm still waiting in vain for an email from them explaining what happened with possibly even an apology for the down time. But web hosts just don't do that. You'd think their mamas would have taught them better.
I got a late start on gardening today, going out to pick tomatoes just after noon. Our Bella Rosa tomato plant was filled with ripe and nearly ripe fruit. I noticed yesterday that a bird had sampled one of the most luscious looking tomatoes that was hanging at the outer edge of the cage. Fortunately, there were lots of ripe, undamaged tomatoes further in the cage where birds generally don't go.
Bella Rosas are a hybrid, determinate tomato capable of producing large crops of good sized tomatoes. The tomatoes in the sink are just from today's picking of the Bella Rosa plant.
Sadly, the spots on the plant leaves and some blemishes on the fruit tell me that we still haven't licked our problem with soil borne bacterial spot disease. I've been spraying our tomatoes regularly with Serenade to control the disease, which probably accounts for us getting a good amount of good fruit from the plant.
This was our first major picking of tomatoes this season. We've had an odd, ripe tomato here and there, but not anything like the volume we had today. Since Bella Rosas are determinates, they'll ripen the bulk of their tomatoes in the next few weeks and then be pretty well done for the season. Oddly, our main canning and slicing tomato variety, Moira, is also a determinate, but continues to produce good tomatoes right up to frost. They seem to be a variety that really is a bit in between determinate and indeterminate types of tomatoes.
When I got done picking and moved on to mulch our newly transplanted brassicas, I got a big disappointment. About a third of the plants were missing. One was cut off at the base with the top still there, characteristic damage of a cutworm. But all the rest were just gone, more like the damage a rabbit does. I thought we'd solved our rabbit problem between the efforts of the dogs and mine with the shotgun. But last night, it was: Rabbits 1, Gardener 0.
Since I still had three broccoli plants left in a flat on the back porch, I transplanted them into some of the gaps. Where a stem was still visible from the damaged broccoli, I just left it in place, as broccoli can, but not always, come back from being nipped right to the ground.
I went ahead and mulched the brassica patch, being careful not to get the fresh, green, hot grass clippings against the plant stems. Fresh grass clippings will cook tender, young plants as the grass produces heat as it decomposes. I also ran the mulch up to the edge of our kale row on one side and to the carrot rows on the other side.
A final step in restoring our brassica planting was to spread some critter repellent
on the area and then spray around each brassica with a strong insecticide
. The repellent may deter the rabbits and the insecticide was a just in case thing, in case there was a cutworm involved. I sorta hated spraying, as it's the first use of a poison we've made in our garden this year.
The rest of the day into the twilight hours was occupied with mowing and raking grass clippings. Our potatoes are just about ready to be mulched again.
I picked melons today. The first of our melon transplants went into the ground on May 15, so our early watermelons were due to be ripe by now.
As I'm writing, I'm breaking my own rule of never having food at the computer as I devour the bowl of cut melon pieces shown above. It includes Trillion (almost) seedless watermelon, Passport honeydew, and Sugar Cube cantaloupe. We've had honeydew and cantaloupe ripe for several days, but this is the first of our watermelons to ripen. And it was a bit green on the edges, but sweet in the middle.
Over the last few weeks, we've lost most of two hills of cantaloupe and one hill of watermelon. I'm not quite sure what the problem is, although we do have a few spotted and striped cucumber beetles in evidence. The melons also were subject to some digging by the dogs early on, as our crew of five dogs went after moles that seemed to like the melon hills.
I spent a good bit of time this afternoon pulling dead vines and rotting melons from our melon patch. Then I topped the bare spot with fresh mulch to hold down weeds and also to cover smelly spots of rotting melon I couldn't pick up. The melon trash along with the rinds and cores from the good melons I cut served to start a new compost pile.
I began my gardening chores today by pruning our Red Candy grape tomato plant. This is the second time this season I've had to trim branches hanging outside the cage and especially ones growing far above the top of the cage. If not pruned, the side branches become a mess and could make the cage unbalanced and subject to tipping over (if it wasn't anchored to a T-post). That already has happened with one of our caged Moira tomatoes that wasn't anchored as well.
The top branches would eventually tip over from the weight of the fruit they carry, impeding the flow of water and nutrients through the stem at the point where they bent over. And again, such branches make picking the interior of the cage difficult. Since Red Candy is a semi indeterminate variety, it should handle the pruning okay and begin putting out more shoots lower down on the plant. I've not noticed any decrease in production from a previous pruning.
I began this gardening season with just three Red Candy seeds on hand. Of course, one is all it takes when you want just one grape tomato plant. I seeded all three seeds and am now wondering if I should reorder more of the excellent, but terribly expensive (10 seeds/$4.80) hybrid variety.
Speaking of tomatoes, I got a surprise today when I started to bag the compost I'd screened last week. I mentioned then that I thought the pile hadn't heated up enough to kill off most disease organisms and seeds present. The top of the compost was covered with tiny tomato plants that had germinated while the cart sat in the garage.
Our row of zinnias that border the melon patch in the East Garden are finally coming into bloom. Since they got a late start, I had to keep training melon vines away from them until a strong storm flipped most of the vines back a good ways. The zinnias are a mix from saved seed and a packet of Zahara Starlight Rose, a new variety we're trying this year. Since I mixed the seed in the row, I haven't as yet identified any of the new variety in bloom.
Our senior dog, Mac, has adopted his summer two tone appearance once again. He wades in the pond to cool off, and you have to be careful not to be in range when he shakes coming out!
Wherever I go on our property, either Mac or Shep, our second oldest dog, are almost always present. I guess they feel I need constant canine supervision.
One of the few times I got out the back door without a dog following was this afternoon when I went back outside to get a better image of our zinnias. Of course, this would be the time that a large doe would be standing eyeing all the delicious treats available in our East Garden. Unfortunately for her, I treated all the sweet corn with Not Tonight Deer deer repellent again this morning. I also used the product on our disappearing broccoli plants in hopes that rabbits hate the taste and smell of the stuff as much as the deer appear to.
Today was one of those heavily overcast days that makes you think it's going to rain, but it doesn't. The best we got was a little mist one time when I was all ready to go out and rototill. So I contented myself for a while by mopping the kitchen floor and harvesting seed from a couple of Japanese Long Pickling cucumbers and a lone Earliest Red Sweet pepper.
Saving pepper seed is easy. You just remove the seeds from a ripe pepper and let them dry. You can still use the pepper flesh for cooking.
Saving cucumber seed is a bit more involved, but is essentially the same process as you'd use for Saving Tomato Seed. You scoop out the seed and surrounding gel from a very ripe (yellowed) cucumber and let the mix ferment in a plastic or glass covered bowl for about four days. Then you rinse the fermentation goo off the seed and spread the seed on paper plates, coffee filters, or paper towels to dry.
By the time I was done with my kitchen chores, it was obvious to me that we probably weren't going to get any rain. So I headed out to the garage, switched out the mower deck for the tiller attachment, and turned over the back half of our East Garden.

As we have it set up now, half of our 80' x 80' East Garden is always rotated out of production, supposedly in some kind of helpful ground cover. Since our spring seeding of alfalfa on the back half of the East Garden didn't take very well, I decided there was enough time yet this summer for a turn down crop of buckwheat to improve the soil's organic matter just a bit. The East Garden is mostly heavy clay soil and only has become productive with a lot of tender loving care.
The ground turned over pretty well but will need several days for the grass to die out and at least one more good tilling to be planting ready. While switching out the mower deck for the tiller was a pain, the relatively new tiller worked well. I did get quite a start when I'd paused to move some grass clippings out of the way, and the tiller began bucking and making all sorts of noises when I resumed tilling. It turned out that I'd forgotten to push the throttle back to full and was trying to till at idle engine speed!
As far as gardening goes, I picked five Sugar Cube melons, which someone at the bank where Annie works should enjoy. One of the ladies there made a sign for our extra produce that appears regularly in the break room. And no, we don't sell any of our surplus. It goes to family, neighbors, Annie's coworkers, and when we have enough to make a truckload, the Light House Mission in Terre Haute.
Sadly, we're still pitching about a third of our cantaloupe on the compost pile due to splitting and/or rot. The wet weather we had last month really did some damage to the crop.
Thursday, August 8, 2013 - Harvesting
I brought in a bunch of cantaloupe and yellow squash this morning. This afternoon, I picked about a dozen ripe tomatoes and a similar number of cucumbers. Sadly, I did a lot better job picking than I did recording the stuff I picked in pictures.
The Squash Bugs Have Arrived
At first today, I only saw one squash bug on one of our yellow squash plants. But then I saw a cluster of squash bug eggs on one of the leaves, and later, a few more squash bugs. With squash bugs, if you see one or two or three today, you may have a major infestation in just a day or so. I immediately sprayed our squash and pumpkins with liquid Sevin
, about the only product left on the market that I find adequately controls the pests.
I ended up with quite a pile of cull garlic this year that was not suitable for storage. Some of the bulbs had stems or cloves that had begun to rot, but also still had good cloves that could be saved. Other bulbs had their outer wrapper torn or decayed, which would allow the garlic to rot much more easily in storage.
Having found some good, simple directions for drying garlic on the Boundary Garlic Farm site, I decided to try my hand at first drying and then grinding garlic for garlic powder. Tuesday evening, I trimmed ends, peeled, and thinly sliced enough garlic to fill a single tray of our dehydrator. Yesterday, I trimmed and peeled a whole bunch more cloves, keeping them intact to try slicing them in the food processor as Boundary Garlic Farm's directions suggested.
Let me add here that peeling one, two, or three garlic cloves for a pot of spaghetti sauce isn't much of a big deal. But peeling hundreds of cloves is a slow, sticky job.
This evening, I got out the food processer and fed the cleaned garlic cloves through the slicing blade. I really was afraid that I would end up with garlic paste, but the garlic sliced fairly well. The resultant sticky mess of sliced garlic is now in our food dehydrator. While both Annie and I like the smell of garlic, the odor in the house tonight is almost too much. To add to the scent, we had lasagna with garlic cheese toast tonight for supper.
Had I been a little more on the stick, I would have done the garlic powder immediately after harvest. Fresh garlic, the stuff where the outer leaves are still moist and pliable, seems to me to have a much richer flavor than garlic that has cured a bit. Sadly, I missed that time frame, but will remember next year to try and dry the culls, if we have all that many, when they're still quite fresh.
Rain
While we've had several overcast days this month where it appeared we'd get rain, the most we had received so far was around three-eighths of an inch last night. But a few minutes ago, a large storm moved in with heavy rain. Since our ground had pretty well dried out over the last few weeks, this rainfall is quite welcome.
Friday, August 9, 2013 - Finishing Garlic Powder
I wound up at least the first round of our experiment with drying and grinding garlic for garlic powder. After having the house filled with the pungent odor of garlic for several days, a summer storm last evening cooled things down enough that we could turn off the air conditioner, open the windows, and air out the house! By this morning, the garlic was all dried, so it was time to begin grinding the sliced, dried garlic pieces into garlic powder.
I discovered early on that someone (moi?) had ground coffee in the coffee grinder usually reserved for grinding food crops such as paprika peppers. After almost an hour of work and a cleansing batch of dry oatmeal, the grinder was ready for today's task.
BTW: Dry oatmeal or even Cheerios seem to be magic when trying to clean up odors in things such as our coffee grinder. Before we got the white grinder that is supposed to be reserved for food crops, we often had to switch from coffee to foods and back in our old coffee grinder. A thorough wiping out and a load of oatmeal or Cheerios usually cleaned up any remaining coffee or food residue.
The small pieces of garlic ground far more easily than coffee beans into a light tan powder. While I shouldn't have been, I was surprised at how little garlic powder we got from so many garlic cloves. I ended up with a Parmesan cheese jar I'd optimistically chosen about a fourth full of garlic powder. I have our old, smaller garlic powder jar drying in the dish drainer, as it will easily hold what I ground today.
Although we didn't get a whole lot of garlic powder for the amount of work involved, we were using up cull garlic cloves that otherwise would have gone onto the compost pile. We won't know the value of the garlic powder until we use some of it.
Rabbits Win by a Knockout
It's official. Unless some cauliflower and/or broccoli rise from the grave (or from their roots and stems), the rabbits got all of our crop of fall brassicas. The area I so carefully transplanted them into looks as if we're growing plastic plant labels there.
I did go back and direct seed broccoli and cauliflower into the clear areas of the mulch where there are supposed to be brassica plants growing. That's when the plastic plant labels went into the ground to mark the plantings. But unless we have a very late fall, there's not much hope for fall broccoli this year.
Possibly More Deer and Rabbit Food
I've had a bunch of Paprika Supreme pepper transplants sitting in a tray on the back porch for almost a month. When I was tilling the back half of the East Garden this week preparing it for a crop of buckwheat, I also tilled up a small patch of ground perilously close to the woods beside the field. It was about the only spot we have left to isolate yet another variety of peppers for seed production. It's also right where deer frequently pass through the field.
Tempting fate, I transplanted five extremely healthy Paprika Supreme plants and two tall, sickly basil plants (that should have gone into the ground months ago) into the patch. Hoping to give the plants a quick boost, I used the last screened compost I had on hand in the plant holes.

The center plant in the photo above is the only Paprika Supreme that I'm fairly sure should produce peppers true to variety. It came from a commercial seed packet of Paprika Supreme, while the other plants are from saved seed that may have crossed with other pepper varieties.
The planting got a heavy coating of Not Tonight Deer deer repellent, but it also rained last night (about 1.5 inches), which may have washed off the plants' protection. I'm hoping that maybe deer don't like paprika pepper plants. I'm saving the rest of our packet of deer repellent for our sweet corn. My wife, Annie, reminded me tonight when I was trying to decide whether to treat the sweet corn again or not that several years ago, we had great looking sweet corn. That is, right up to when the corn ripened and the raccoons and deer ate almost every bit of it!
Apple Tree Recovering...for now
Our once lovely Granny Smith apple tree that I nearly fatally jinxed last month is recovering nicely. I ran a photo of it filled with fruit on July 20, only to have an extremely violent wind storm damage almost half of the tree that very afternoon. The storm also flattened a good part of the cornfield across the road from us. Whatever came through that day, I'm thankful it didn't hit the house!
In a one week experience years ago working for a tree service, I was taught that one should treat wounds on trees with alcohol rather than the black, spray, tree tar. I did use alcohol on the apple tree, but then added the tar. So far, the tree seems to be recovering from its loss of limbs. It didn't drop the rest of its fruit, as I had sort of expected. Of course, the real test will come next year when we'll see if the tree has resisted any infections that could have entered through the wound.
Eclipse Peas
One of the reasons I'm partial to open pollinated varieties is that one can save seed from them year after year. When I linked to one of our favorite, seedless watermelon varieties this month, Trillion, I noticed that the R.H. Shumway site carried the advisory, "Sorry, but Trillion Hybrid has been discontinued by our vendor." When a supplier drops a valued hybrid, you're just out of luck, as you can't save seed from hybrids that will produce plants and fruit true to variety in following years. Hybrids come and go, rarely being offered for more than ten years or so, other than notable exceptions such as the Wonder Boy and Better Boy tomato varieties.
When I saw last fall that Shumway could no longer get seed for the supersweet Eclipse pea variety, I started preparing to grow our own seed crop of the tasty, but somewhat difficult variety. Eclipse produces some of the sweetest peas one can eat, but it also has rather poor germination from shrunken seeds that have to be planted after the soil has warmed up a good bit in the spring. It's also not the most vigorous of dwarf pea varieties.
I still had a very small amount of commercial Eclipse seed from Shumway, but it was several years old. I was fortunate to find a source on an online site that offered very small packets of the seed at what usually would be a fairly high price. I got 150 more Eclipse pea seeds for $12.42 there!
I seeded a thirty foot row of Eclipse peas on June 13, really a bit late even for a pea requiring warm soil for germination. I spaced the seed at one inch intervals, but germination was really sparse. Stems on the young peas proved to be very brittle, but once I added a trellis, some rich soil around the base of each pea or pea plant cluster, and mulched with grass clippings, the few peas that germinated seemed to thrive. They currently are putting on and fattening pods of peas. Surprisingly, the deer haven't bothered them. So far, their biggest threat to survival has been encroachment by a row of very healthy sweet potatoes.
At this point, it appears we may only get enough peas this year to plant yet another seed crop next year. The row is that sparse. But with a good crop next year, we may have enough for freezing and to possibly offer limited quantities to other Seed Savers Exchange members to help in the preservation effort of the variety.
Saturday, August 10, 2013 - Seed Quality - 2013
I began an update of our Trusted Seed Suppliers page last week. While working on the page, I was again troubled by what I've perceived as a gradual decline in seed quality over the last few years from almost all of our suppliers. It seems that in the current economic climate and a seed industry dominated by just a few seed producing conglomerates, quality often goes by the wayside in favor of increased profits.
The quality of seed we received from some of our trusted suppliers this year appeared to be following the downward spiral of the industry. The drop in germination rates and seedling vigor might be attributed to the seed being produced during the drought of 2012, although some of the seed was imported from areas not impacted by the drought. As my doubts about seed quality increased, I began doing several subjective and objective tests to determine whether the seed we have been receiving was indeed inferior, or if I was just messing up. As the gardening season wore on, several instances of possible bad seed from some of our favorite seed houses deserved substantive investigation.
Stokes Seeds disappointed us early this year with geranium seed that proved hard to germinate. In the past, geranium seed from them consistently germinated at an almost unbelievable 98%. This year, it was hard to put a germination percentage above 50% on their geranium seed, as a good bit of it was hard seed (seed that may have been mishandled in harvest, drying, and storage that forms a nearly impermeable seed coat and takes far longer to sprout than normal). Although I had several pleasant email contacts with the president of Stokes, in the end, it was obvious to me that no one there was going to admit any deficiency in their seed or even request the seed lot number and check the batch of seed I referenced. In their view, the problem was all mine. On my side, their seed's performance in real world tests confirmed my suspicions of hard seed. Geraniums continued to sprout in reused potting soil months after it had originally been seeded. While I hope the clearly hard seed they sold is a one year aberration, I'll have to spread my geranium seed orders to other suppliers to protect myself from another terribly negative experience such as I had with their seed this year.
We had a terrible time getting a good stand of sweet corn this year. Our seed came from Twilley Seeds, whom we've relied upon for quality sweet corn seed since our farming days when we raised acres of the then almost unknown sh2 supersweet sweet corn for roadside sales. Although planting conditions were less than ideal this year, I suspected bad seed could also have been part of our problem. Initial germination tests were inconclusive. To be sure, I recently did larger, carefully controlled germination tests on our remaining sweet corn seed from Twilley. The results were a bit startling.

Our main season sweet corn, Twilley's Summer Sweet 7640R, germinated at a a dandy 88%. Because of a poor stand and wet planting conditions this spring, I had gone back and reseeded bare spots in our main season corn with shorter season sweet corns, hoping they'd tassel about the same time as our main season corn. I also had to heavily reseed the few rows of early, short season corn I had planted. Despite all of the re-seeding, I never did get the stand of sweet corn I should have.
The tests on the two short season sweet corns we used, Summer Sweet 6800R and Mirai 336BC (bicolor), exposed our problem and made me wonder how we ever got any corn up in our few rows of early corn. Both tested at zero or nearly zero percent!
A call to Twilley Seeds produced a quick and polite credit to my account. The customer service rep, Alicia, was also able to check Twilley's internal germination test results of the two varieties. Both had tested for them in the ninety percent range. Strange.
I'm not totally abandoning Twilley for sweet corn seed, but I'll have to spread some of the order next year out to another, more reliable supplier to protect myself. I definitely will test any sweet corn seed I purchase from Twilley on arrival of the order. Whatever happened to the two packets of bad early sweet corn seed that arrived with and were handled identically to the good packet of full season corn from Twilley almost ruined our sweet corn crop for the year. What little fill we got in the bare spots of our sweet corn patch came only after I switched re-seeding in near desperation to a very old packet of short season sweet corn from another company we had on hand in frozen storage.
We had quite a time getting quantity packages of Sugar Snap peas from Baker Creek Heirloom Seeds this spring and then had problems getting a good stand of the delicious pea. Eventually, Baker Creek ended up showering us with freebie half pound packets of the seed along with what we ordered. But...when I examined the seed, it was obvious that it had not been sized. While about three-fourths of the seed was what one would expect for pea seed, the rest was smaller and possibly less viable. A small amount of the seed (less than 5%, I'd guess) was tiny, hard seed that had no chance of making a viable plant, let alone germinating. Initial germination tests were disappointing (below 50%), but a later test came out at 90%, certainly a respectable number.
Rather than bad seed, the flooding problems we had this spring and untreated seed were probably the problem in getting a good stand of Sugar Snaps. Before our last planting, I resorted to treating the seed with captan
fungicide. Despite more heavy rain and standing water, we had excellent germination and now have a fantastic stand of Sugar Snap vines.
So...one can't always blame bad seed for germination problems. But sometimes it is. I took the time to chase down some suspected bad seed problems this year and report it to the vendors. It's too bad they weren't willing to look beyond their numbers on a spreadsheet or their corporate profits for a possible problem, instead choosing to blame the user for poor germination.
Sunday, August 11, 2013 - Saving Seed
Our Earliest Red Sweet bell pepper and Japanese Long Pickling cucumber seed were ready this morning to be packaged and frozen. I had rinsed the cucumber seed yesterday and set it out to dry on a white coffee filter. I actually changed the coffee filter part way through the drying process to speed things up a bit. We still have lots of extra white coffee filters on hand from when we decided we didn't want any bleach residue in our coffee and switched to unbleached, brown coffee filters
. The white filters are great for drying seeds.
I had a question from a reader last week about how I package my saved gloxinia (and other) seed. While I occasionally will use leftover glass or plastic seed vials for saving seed, most of our saved seed still goes into pouches made from aluminum foil. They're pretty much air and water tight and easy to label with a permanent marker. Our saved seed also goes into zip lock bags as further protection from air and moisture before being frozen.
I started one last step I've added to our seed saving process in recent years: doing a germination test of the seed to be saved. I used a ten seed sample for both the pepper and cucumber seeds. Note that I only used a brown coffee filter for the germination test shown at right to add a bit of contrast to the photo. I usually use unbleached, but still sorta white, paper towels for germination tests. I'll go back later and record the germination results on the back of the foil packets I use to save the seed.
Just Walking Around with the Camera
Having camera in hand after finishing up our seed saving for the day, I just walked around our garden plots snapping photos of what I liked. When I start writing, the first task to be done is to edit the images to be used for the day. I know it's a good day when my computer screen is filled with nice garden images tiled in Photoshop.
Our recent plantings of fall carrots and kale are doing wonderfully. The rabbits that wiped out our planting of fall brassicas that lie in between the carrots and kale apparently don't have a taste for carrot tops and small kale. The line of marigolds I transplanted along the edge of the carrots are just coming into bloom now. I somehow didn't get our marigold transplants started early enough this year to use in spring plantings, but they should bloom gloriously from now until the first frost of fall.
I'm really enjoying my first experience at growing fall carrots. Getting around to the essential task of weeding and thinning the tiny carrots in the spring has to compete with a hundred other necessary tasks. I find now that I have the time to stop and pull the few weeds that appear daily in the row.
Our kale row shown at right keeps surprising me. The new varieties we're growing, Lacinato
from Annie's Heirloom Seeds and Red Ursa
from John Scheeper's Kitchen Garden Seeds (foreground), are growing much faster than our standard (Scotch) Vates Blue Curled kale (back half of the row). Of course, the true test for the new varieties will come when we have them in the pot and in a bowl! There's nothing quite like fresh kale boiled with a little bacon and a lot of sweet onions.
Our two rows of green beans are coming into bloom now. I showed one of my granddaughters a tiny green bean yesterday that had already set on a plant. The blooms of the six different varieties we're growing vary somewhat in color from whites to purples, making for a pretty sight.
I like growing multiple varieties of green beans for a couple reasons. If one variety doesn't do well, the others act as insurance that we'll still get a good crop. A second reason is that I think a mix of varieties of green beans usually taste far better than just a single variety. And growing multiple varieties gives me a chance to try something new (to us) while still having all of our favorite varieties.
This year we're growing Maxibel, Provider, and Strike in the row on the left and Burpee Stringless Green Pod, Bush Blue Lake, and Contender in a second row on the right. I left a full 36" between the two rows of beans, but you can't tell it in the photo above I took today!
Next to our green beans is one of our less successful crops this year. Our onions suffered from being peed on by pets while in trays hardening off on the back porch, being dug up by said pets along with a good bit of our spring carrots, and finally by being flooded by torrential rains that left water standing for days in a normally well drained raised bed. And in spite of all the difficulties, we're still going to get some good onions to store for winter use, just not all that many.
We have cured and stored over ten pounds of sweet onions, but of course, they won't store very long. But we'll quickly use them up making bread and butter pickles, seasoning canned green beans, and in Portuguese Kale Soup.

East Garden Bounty
I was bemoaning to my wife, Annie, last night about how ratty the melon vines in our East Garden look this year. We've also lost a lot of melons to rot, something we usually don't see. Then I looked at the photos I'd taken today of all the stuff we're going to haul to the old folks home this evening and thought better of how well our East Garden is doing this year.
We've lost several hills of melons, although it's a little hard to tell at times. The healthy hills of melons fill the void pretty quickly with their vines.
Our main season watermelons are just beginning to ripen, although we've already devoured a delicious, early, semi-seedless watermelon. Our honeydews pretty much ripened all at once, since two of the three varieties planted didn't make it. And our cantaloupes really suffered from wet conditions, but have recently come on strong.
I continue to transplant fresh yellow squash into the East Garden, as the plants wear out after producing a bounty of squash. Annie asked me this week if I'd frozen any of the delectable vegetable. After all my years of gardening and putting things by, I had to admit I'd never thought about freezing summer squash. That's another pleasant task for my "to do" list.

And while wandering around with my dandy Canon XSi hanging from its neckstrap, I had to grab a shot of a jumbo Crimson Sweet watermelon that is not quite ripe. When I processed the photo, I did one of those head smacks folks do, as I'd not included any reference in the photo so folks could tell what a monster the melon really is. It should weigh in well over forty pounds. Since we grow a couple of seedless varieties that look like Crimson Sweets but are a lot smaller, I was just blown away by the melon's size. We also have a few Moon & Stars watermelon that are pushing the Crimson Sweet in size.
As I wind up the main part of this posting, let me once again share a photo of our narrow raised garden bed. I anchored tomato cages on either end of it to the T-posts that support a trellis. Our spring peas first used the trellis, and it's now covered with Japanese Long Pickling cucumber vines. By running a trellis down the middle of the three foot wide planting area, I had lots of room for flowers around the borders of the raised bed. It has turned out to be one of the prettiest areas of our garden this year.
On Seed Starting Supplies
I wish I'd seen Which Seed Starting Supplies Are Worth It? And Which Aren't? on the Northwest Edible Life blog when it was published in February. The writer gives some good advice on putting ones money where it counts in seed starting.
A Little Business
We're a third of the way into August, and I probably should have mentioned this change earlier. In February, I began limiting banner ads on our main blog page to just three or four banners per month, while our archive pages retained a banner ad at the end of each posting. The idea was that readers would gravitate to our affiliate advertiser listings when appropriate without feeling assaulted by advertising on our main page.
It was a nice idea. It just didn't work.
Ad revenue, which usually will buy me a few Tootsie Roll pops each month, has been down since the change. And quite simply, I like having banner ads acting as dividers between our daily postings.
Embedded advertising remains the same on our pages. If you see a flower or vegetable variety linked in text, the link probably leads to the vendor who sold us the seed for that variety. Most of those links don't go to affiliated advertisers and don't make us any money. They are there simply as a service so readers can easily find the plant variety from a reputable vendor if they're interested. (Full disclosure: Our current seed vendor affiliated advertisers are Botanical Interests, Burpee, The Cook's Garden, and Generic Seeds.)
Product links, on the other hand, are almost always to affiliated advertisers who sell the stuff we use (or sometimes wish we could afford to use). And even in that area, there are exceptions. I've linked to the Not Tonight Deer! deer repellent sold by Heirloom Seeds several times this year, not because such links make us any money (They don't.), but because we might just get a good picking of sweet corn this year by using the product.
The image at left is of the single instance we've had of deer damage since beginning to use Not Tonight Deer on our sweet corn. Most of our sweet corn looks like the image at right. I think a deer took one bite and was revolted at the taste of the product I'd sprinkled on our sweet corn.
Of course, we've been at this point in sweet corn maturity before, only to have raccoons and deer "harvest the crop" a day or so before we were ready to start picking. Country life has many joys over living in the city, and I wouldn't trade our little patch of heaven for the most luxurious of city dwellings. But country critters can be a real challenge.
Enjoy the content on Senior Gardening?
If so, why not come back to our Senior Gardening List of Affiliated Advertisers the next time you plan to purchase something online. Clicking through one of our ads will produce a small commission for Senior Gardening for any purchase you make, and you won't pay any more than you would have by directly going to the vendor's site.
Thanks!
Tuesday, August 13, 2013 - Powdery Mildew
There are pests and diseases that we know we're going to face each year. It's just a question of when, not if. Squash bugs and powdery mildew both fit into this category of garden challenges for us, although we've also experienced bacterial rind necrosis in our melons for two years. The longer we grow susceptible varieties in the same general area, despite crop rotation, I suspect we'll see more and more of these problems.
Our first serious occurrence of powdery mildew of the year became evident this week on one of our yellow squash plants. The characteristic powdery, white circles appeared on the leaves and have spread rapidly. I had a new yellow squash transplant ready to go into the ground yesterday beside the infected plant, but chose to site the new planting in an area where a hill of cantaloupes had failed instead. I also treated all of our susceptible crops (yellow squash, butternut squash, pumpkins, cucumbers, and melons) with Fungonil fungicide. While many agricultural sites suggest that there is no cure or even chemical control for powdery mildew, the Fungonil and Serenade labels both suggest the products may be helpful in fighting the disease.
The best control for powdery mildew, of course, is growing resistant varieties.
I usually expect to see our first outbreak of powdery mildew in our butternut squash or pumpkins, both of which traditionally get grown outside our East Garden proper and rather close to the woods that border the field. Crops that don't get full sunshine are more susceptible to powdery mildew, and sun doesn't get on our butternut and pumpkin plantings until late morning. But this year, the Waltham Butternut Squash
and Howden pumpkin "hills" haven't been affected. Our butternuts already have put on and mostly matured far more squash than we will be able to use this winter.
For more information on powdery mildew, see:
I picked four small Earlirouge tomatoes this morning from our isolated planting back by the barn and pond. I didn't get this plot planted until June 9, and the area is somewhat shaded, so I'm not surprised it took this long for the plants to begin ripening fruit.
And yes, there are only three tomatoes shown in the image at left. You can guess what happened to the fourth. Yum!
Earlirouge is one of the varieties developed by Jack Metcalf in the 1970s-80s at the Smithfield Experimental Farm in Trenton, Ottawa. My interest in the variety is that it was the most commercially successful release in the line that includes our favorite open pollinated canning and slicing tomato, Moira. After searching high and low last fall for Earlirouge seed, I was a bit embarrassed to find I still had some in archival storage (fancy name for in the freezer). Earlirouge, Moira, and Quinte, another Metcalf release we're now saving seed from, have long since disappeared from commercial seed catalogs in the United States.
While the tomatoes I picked this morning were small ones growing low on the plants, both of our Earlirouge plants are ripening lots of full sized tomatoes. The location of the planting is to isolate the plants from cross-pollination from our other tomatoes, as we plan to save Earlirouge seed this year and offer it to other gardeners next winter via the Seed Savers Exchange Annual Yearbook.
Between our Earlirouge plants, our planting of Japanese Long Pickling cucumbers is beginning to look a little sad. That's pretty much by design, as I'm leaving green, table ripe cucumbers on the vine to fully mature for seed saving. This planting includes our strain of JLPs along with some plants grown from seed obtained from Reimer Seeds, as I hoped the two would cross and add some genetic diversity to our strain that came from our very last seed in a commercial packet of the variety.
I really hope the cukes hurry and mature to their almost rotting yellow stage that is perfect for seed saving. I'd like to clear this trellis of cucumbers and use it for some late pole beans. We also have a rather gorgeous planting of Japanese Long Pickling cucumbers (our strain only) in our main garden.
Watermelon and Zinnias
You might wonder what watermelon and zinnias have to do with each other. In our East Garden this year, they're growing side by side.
I picked three ripe watermelon this morning and noticed many more that appear to be just about ripe. That is, of course, if I've reacquired my thumping and ripeness evaluation skills this year. Every summer it seems to take me a bit, usually one or two melons picked too soon or too late, to get it about right. I had to laugh over the weekend when granddaughter Katherine asked to thump melons. She was sure they were all ripe and ready to eat.
The two striped melons are almost certainly Trillions, a seedless variety no longer available. The solid green melon is a Picnic, an open pollinated variety we tried for the first time last year. Despite losing several hills of cantaloupe, honeydew, and watermelon and more weed pressure than we've had in years, our East Garden continues to flourish and provide a bountiful harvest.
My mother loved to plant a row of zinnias in a garden or flowerbed. The color and variety of blooms make the easy-to-grow annual a favorite of many gardeners.
Our planting of zinnias, mostly from saved seed, is producing a variety of bloom shapes and colors. I'm glad to see that by saving seed, we didn't end up with one drab mixture, which can sometimes happen. I'm still looking in vain for our first bloom from the one new variety of zinnia I bought this year, Zahara Starlight Rose.
Note: Some of the larger linked images aren't as sharp as I'd like. I was shooting in rather windy weather, making getting a sharp image a real challenge. I also should have tried using my macro filters, but didn't think of it at the time. Anyway, I hope you enjoy the images.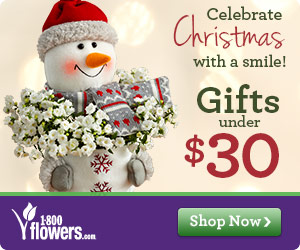 I mowed our lawn yesterday and the field where our East Garden lies today. With sharp blades on the mower and running close to flat out most of the time, it still took around five hours to get our lawn areas mowed and just partially raked. The field took another hour and a half, mainly because it's quite rough. Running flat out on it is an invitation for kidney pain, but keeping it mowed makes our grounds look a lot better and supplies a good bit of mulch for our garden. I did, however, take the tiller to some of the ruts in the field last week, smoothing things out just a bit. But just under seven hours on the mower this week certainly cuts ones available time and energy left for gardening.
I did take time out along the way to add grass clipping mulch to Bonnie's Asparagus patch, our isolated plantings, and around our rather new planting of pumpkins. I also was able to add a lot of grass clippings to our new compost heap that now has quite a lot of culled melons in it.
I updated the Google Maps image I used last month to illustrate where our various garden patches are to include the new planting of Paprika Supreme peppers. It also gives one an idea of what we mow, although there's an area behind the barn we mow that isn't visible in this image. Note that the image itself is several years old. (I can tell from the layout of the East Garden.
)
By August each year, our grass has usually browned out and doesn't need to be mowed as frequently as it does in the spring. The wet summer along with some delightfully cool days and nights of late has kept it growing almost as fast as it does in spring. That makes for a lot of hours on the mower.
We appear to be getting into a bit of a dry spell right now. Our last significant rainfall came over a week ago, and there's not much predicted for the next ten days. While our well really won't support a lot of watering in the garden, the wet summer may allow us to spot water some of our newer plantings. Our fall carrots, the row of kale, and a few fall brassicas struggling to survive could certainly benefit from a good drink.
After the slaughter of our fall brassicas by rabbits, I didn't feel a bit bad Tuesday morning when I saw Petra protecting her kill in the back yard. She didn't want to eat it, but also didn't want any of the other dogs to get it. When she later followed me back to the barn, Jackson, a tall, friendly and rather lethargic lab cross stray, took over the kill and quickly devoured it. When Jackson chose to live with us, his coat was dull and his ribs showed. While still trim, his ribs no longer show so much, and his coat is bright and shiny, possibly from rabbit dinners he supplements our dog food with.
| | |
| --- | --- |
| | |
| JLP Germ Test | ERS Germ Test |
I did a quick check on the germination tests I started last Tuesday. Both the Japanese Long Pickling cucumber seed and the Earliest Red Sweet pepper seed had germinated at 90%. While I plan to save more of both varieties, I like to get in an early saving of seed just in case something happens and we should unexpectedly lose the plants.
We had to skip offering the Japanese Long Pickling variety through the Seed Savers Exchange last year, as our seed had potentially been contaminated by cross-pollination of another cucumber variety I thought was JLP...and it wasn't.
Possibly my most important task of the day was my first one. I began my gardening day by loading up the sprayer with a mixture of Serenade and Thuricide and spraying our tomatoes, kale, peas, cucumbers, squash, pumpkins and some of our melon vines. I've found that the two biological products get along well together in the sprayer and save me a trip by using a mixture of the two.
As I mentioned on Tuesday, we've had an outbreak of powdery mildew in some of our vining crops. I initially sprayed them with Fungonil, a strong, chlorothalonil based fungicide, but wanted the prolonged protection of the bacterial agent, Serenade, as well. The Thuricide was mainly to protect the kale from cabbage loopers and small white cabbage moths, but when I sprayed our Sugar Snap peas, I saw a cabbage looper on them!
I finished my gardening day with yet another really important task. I applied another coating of Not Tonight Deer! deer repellent to our sweet corn. We're almost ready to pick corn, and that's just about the time the deer and raccoons usually discover it. But...when I went to both the Heirloom Seeds and Not Tonight sites, neither had the product. The Not Tonight site carries a message on their online ordering page that they've gone out of business!
Since I'm planning on just goofing off today and have no intention of doing any serious gardening, I thought I might share a few images I grabbed last evening to possibly make your click on this site worthwhile. I got incredibly bored with what was on TV around eight o'clock last evening and grabbed the camera to see if I could possibly get some interesting images in the evening light. The sun hadn't quite gone down yet, but it was low enough to cause the images to be a good deal warmer (more deep reds and greens) than in normal daylight.
My first stop was to photograph a Maverick Red geranium bloom that is at the corner of our narrow raised bed. Actually, there's a geranium at the corner of almost all of our raised beds, one of my raised bed gardening preferences. Most of them are Maverick Reds, although there are pinkish Horizon Salmon geraniums at two corners. I was pretty bad at labeling our geraniums this year, and they generally get transplanted before they bloom. I ended up liking the shot enough to add it to my rotation of desktop backgrounds. I also added it to our Cutting Room Floor page of free downloads. That page serves as a waiting page for stuff that may eventually go on our free Desktop Photos page...and also for shots that get bumped off Desktop Photos in favor of better shots.

My next stop was at our row of Sugar Snap peas for a blossom shot. I really didn't like the background or lighting for the shot, but I snapped it anyway. When I started to process the photo, it appeared that cropped to just the bloom, it might be a keeper. So I did the necessary lighting adjustments and cropped away. But when I looked at the cropped image full size, there was a little surprise camouflaged on the side of the bloom.
I'm not sure what kind of bug that is, but I know it's something I didn't want in the image.

Moving on to our main raised bed, the deep reds and greens of an Ace bell pepper plant caught my eye. A vinca plant in front of the pepper plant only added to my red and green delight. I lost track of what I was doing and started to pick the ripe, red peppers. But then I noticed that they still were green on the bottom and opposite sides, so all I took away was a photo of the plant and the expectation of nice red peppers sometime next week. Since we've been getting small red bell peppers from our Earliest Red Sweet plants in our East Garden for several weeks, I wasn't too disappointed.
Just a few feet away, another vinca also caught my eye and was digitally recorded. I really like the waxy green leaves of vincas. They are either Pacifica or Pacifica XP. While I'm pretty careful about charting what vegetable goes where and when in our gardens, I'm not so good about doing so with our flowers.

As I finished up my brief garden photo tour, I found myself looking across our main raised bed, beyond a really nice stand of fall carrots, to a Horizon Salmon geranium in full bloom at the corner of the bed. It's a plant that had a tough time getting going this spring. I thought about replacing it at one point, but eventually, it caught on and has been in full bloom for some time now. As with all of our geraniums, I have to remember to break off spent bloom spikes so the plant doesn't put its energy into trying to mature seeds. That process wouldn't help much, as most seed geraniums don't produce viable seeds. But they sure put on pretty blooms.

I'm staying busy this morning babysitting the hot water treatment of some pepper seed. I'd picked what I thought was a gorgeous Earliest Red Sweet pepper earlier this week for seed saving. When I got it inside and examined it closely, the pepper had the telltale brown spots of bacterial spot disease, which has plagued our tomatoes and peppers in the past. We've been able to manage the disease by hot water treating our seed and using the biological fungicide, Serenade, but still have occasional outbreaks. The disease can carry over in plant trash and in nearby infected weeds. I also suspect it may be able to survive in the soil without a host. Our other pepper plants, ERS and the hybrids in the main garden, seem unaffected by the disease this year.
The process of hot water treating tomato, cucumber, pepper, and other seeds reminds me of my photographer days, developing light tight tanks
of 35mm film in the kitchen sink where I could easily control the temperature of a water bath. For monitoring the required 123-125o F water temperature, I use my trusty, 40-year-old Weston Darkroom Thermometer
in a 2-cup Pyrex Measuring Cup
in a hot water bath in the kitchen sink.
I give directions on how to do hot water treatment of seeds in our feature story, Saving Tomato Seed, but the folks at OSU and UConn really do a far better and more complete job:
After all the effort of harvesting and hot water treating this seed, I probably won't be using any of it. I have already saved a bit of Earliest Red Sweet pepper seed from an uninfected plant and fruit and hope to get some more later on this summer.
Green Beans - Almost
Before getting sidetracked from my plan for the day with hot water treatment of seed, I went out to our main garden with the camera to record some early green beans that have matured. I'd actually taken six very blurry images of the beans Thursday evening and was totally disgusted with myself for blowing the shots. (I once was a professional wedding photographer. Let me add that hell hath no fury like that of the mother of the bride who is even slightly displeased with her darling's wedding photos!)
Our beans really aren't ready to pick for a little while yet, but a Burpee's Stringless Green Pod
plant on one end of a row and a Strike plant on the other end of another row, both of which germinated earlier than the rest of the re-planted beans, have beans mature enough to pick and use for steaming. I suspect that this evening they'll be combined with some baby carrots and garlic for a delicious summer treat.
Sunday, August 18, 2013 - Giant Foxtail and Morning Glories
I'd mentioned earlier this month that we were experiencing unusually strong weed pressure in our melon patch and other areas of our East Garden. The moist summer has probably contributed to what is an embarrassing abundance of giant foxtail and morning glories that have broken through the mulch in our East Garden. The foxtail mostly is growing at the site of our melon hills, making it extremely hard to remove without damaging our melon plants.
Fortunately for me, I was graced by the folks at CobraHead LLC this spring with a freebie CobraHead Weeder and Cultivator. They, of course, hoped for a review in print of their product. For my part, I told them I'd try their tool. If I didn't like it, the best they could hope for was my silence. But like it I did!
I don't use the CobraHead a lot in my garden plots, as I usually try to keep weeds down with grass clipping mulch and pull the few escapes by hand when they're still small. But weeding the melon patch in our East Garden has proved to be a bit of a challenge this year due to the lush growth of the melon vines. It's difficult to step into the area without stepping on and damaging one or more vines. Seeing the developing problem some time ago, I decided to wait until I began picking, as I'd then be going into the patch knowing I'd damage some vines, but with the purpose of picking melons.
The CobraHead is a nasty looking tool best kept out of the hands and view of children and grandchildren that cuts roots and also acts as a lever under them to help bring them out. Some of the foxtail was two to three feet high with well developed root systems that prevented just grabbing the plant at its base and pulling it up (without injuring ones back). The CobraHead didn't make quick work of the job, but it did help me get half of our melon patch, the watermelon end, mostly cleared of foxtail. I was able to chip away at the roots of the weed, being somewhat accurate with my aim with the well balanced tool, cutting out and pulling foxtail that was growing right next to the base of several melon plants. I also used the head of the weeder to break up and move some fresh soil around the melon plants, hoping my efforts would be more of cultivation than damage to the melons.
Pulling the morning glories was another matter. I ended up just grabbing masses of vines and then sorting out what was melon and what was morning glory. I did find the base of a few morning glories, but for the most part just pulled lots and lots of their long vines. Several melon vines got snapped in the effort, leaving a good bit of open space in the melon patch.
We're now picking some very nice watermelon and cantaloupe, but I've really learned a lesson this year. I'd narrowed the aisles between our rows of melons from twelve to fifteen feet last and preceding years to just ten feet this year. With last year's drought, the melon vines never came close to overgrowing the aisles. This year, our first two rows of melons planted closed up the aisle in just weeks despite my frequent training of the vines back into the rows.
One side benefit of all of the weeding today was a goodly stack of weeds for the compost pile. When I started to add some kitchen scraps and the weeds to the pile, I was pleasantly surprised at how hot the pile was. It's heating is a good sign that there's some decomposition is going on.

Precipitation (Inches)1
2013
2012
2011
Ave.
Jan.
6.33
3.20
0.84
2.48
Feb.
2.24
1.10
2.28
2.41
March
2.10
1.52
3.79
3.44
April
8.75
3.80
11.51
3.61
May
10.35
1.19
3.38
4.35
June
12.18
0.15
5.53
4.13
July
6.40
1.89
3.25
4.42
Aug.
1.87
1.99
0.32
3.82
Totals2
50.22
14.84
30.90
28.66
1 2011 & 2012 precipitation data from the Kinmerom2 weather station, Merom, IN. Average precipitation for Indianapolis, IN
2 to date (Jan. - Aug.)
As I mentioned last Wednesday, it appears our annual August dry spell has arrived. Things are drying out after our last significant rain on August 6, and there appears to be little relief in sight. Compared to the drought of last summer, we're in great shape. But our garden crops will definitely suffer from lack of rain through this period.
Such a dry spell also impedes planting of fall crops. I have lettuce starts ready to go into the ground, but wonder if the ground has enough moisture, even under mulch, or if I can irrigate enough with our puny well, for the lettuce to survive. Direct seeding without significant irrigation is definitely out. I'd like to get some spinach started, but I suspect our limited water supply would be better spent on our existing plantings of kale and fall carrots. The back half of our East Garden I tilled up for a planting of buckwheat is germinating a few weeds and needs to be tilled again, but lacks the moisture reserves it needs to bring up a planting of buckwheat.
Tomatoes
While I was out finishing up weeding our melon patch this morning, it was really tempting to start picking some tomatoes to can. Three of our four Moira tomato plants are full of nearly ripe fruit. But what looks deep red in the heavy shade of the plant's leaves often turns out to be not quite as ripe when viewed under full sunlight. So I was patient today and contented myself with giving the tomato plants another spray of Serenade biofungicide, as I had to spray some powdery mildew that has crept into our cantaloupe vines.
The Moira plant shown at left is one that got toppled over and partially uprooted in a severe windstorm in July. I had let the plant get top and side heavy with vines and tomatoes, so it was prone to tipping over. I didn't have a lot of hope for a good crop of tomatoes from the plant after the uprooting, but it's now carrying a lot of nearly ripe fruit.
We've had all the tomatoes we want to eat for some time now, but haven't as yet picked enough at once for canning. That event should happen later this week, as we have three Moira plants, two Earlirouge, and a Bella Rosa plant all with fruit nearly ready to pick. I really prefer canning the Moiras, as they are just the right size to can whole and fit through the neck of a standard canning jar. Their deep red interiors also makes them an attractive canner. But I also like to have more than one variety in any canning, so we'll add some Earlirouge and Bella Rosas to the mix to enhance the flavor just bit.

Tuesday, August 20, 2013 - Sweet Corn
I picked just a bit of our early sweet corn today. About a dozen ears were ripe, a mixture of three different early varieties. While I was tempted to run to the house and have corn-on-the-cob, I instead blanched the corn and froze a pint of it. The rest of it graced our dinner table as cut corn for supper.
We may not get a lot of corn this year. Our stand is spotty and choked with weeds, but it certainly is already better than last year when we lost the entire crop to the drought.
Weather
While looking at weather sites today, I heard an interesting bit of trivia on Paul Poteet's Indy Star forecast video (not in the text) today. He said that so far this summer, Indianapolis has had only 5 days where the high temperature hit or exceeded 90o F. He then compared that data to this time last year, when we'd had 49 days of 90 or above, with more later in the summer of the drought.
In contrast to my gloomy outlook yesterday about the lack of a chance of rain for some time, Poteet noted, that there is a slight chance of showers and storms late Tuesday night and during the day on Wednesday with a better chance of storms accompanying a cold front on Thursday. He didn't put a percent on the chances of rain, but the Weather Underground only rated it as a 20% chance while the Weather Channel has it at 30%.
Hmmm...maybe I was right to be gloomy yesterday.
Wish It Would Rain - The Temptations
Wednesday, August 21, 2013 - Planting Buckwheat
I tilled and planted the back half of our East Garden to buckwheat today. It had been seeded to alfalfa as a cover crop this spring, but the planting didn't really take. I'd turned down the grass cover and what little alfalfa there was in the 40' x 80' section a few weeks ago, turned it again for weed control a week or so ago, but had held off on planting because the soil was so dry. We have a slight chance for a rain tonight and tomorrow. Looking at our ten day forecast, this may prove to be the only chance we'll have to get the crop started in time to mature and make a good turndown crop by fall.
I made one pass over the area with the tiller set to go about four inches deep, incorporating some lime, Milky Spore
, and 5-24-24 commercial fertilizer. Needing to lime again after doing so this spring was a bit of a nasty surprise, but several areas in the plot had tested at pH 6.0 earlier this week. The Milky Spore helps control cutworms, which really aren't a big problem in the East Garden. But the moles that feed on cutworms and often tunnel under our melon hills are a problem. Worse yet are our dogs, who dig up and kill the moles, often digging up melon plants in the process. The dogs almost always leave a dead mole at the scene of the crime as their get out of jail free card.
Using a hand held spreader, I broadcast ten pounds of buckwheat seed over the freshly tilled ground. Then I set the tiller as shallow as possible to stir the top of the soil a bit, hopefully burying the seed, but shallow enough that it will germinate with a light rain (or maybe even a heavy dew).
Buckwheat can produce a fair amount of green matter in just six weeks or so and is good at smothering weeds. Turned into the ground, it can add much needed organic matter to heavy clay soils such as ours in the East Garden. We got a good stand of buckwheat last year (shown at right), although I didn't get it cut and turned under at the optimal time (just as it begins to bloom). It was so pretty, and the bees really loved it, so I let it get a bit too mature, but certainly enjoyed looking at it and the variety of bees visiting the blooms.
You can order buckwheat seed online from Johnny's Selected Seeds, R.H. Shumway, and Territorial Seeds. But it might pay you to look for it at a local farm or garden shop. We get our buckwheat seed at a local farm store for considerably less than online prices.
Melons and our Cart
I pushed a load of garden trash and kitchen scraps to our compost pile today in our indispensable garden cart
. When I turned the cart around, one of its wheels fell off. So before loading the day's picking of melons, I had to repair the almost twenty year old cart. The wheel retainer on the axle had rusted and fallen off of one wheel. Not having a suitable replacement, I drilled a hole through the axle and used a washer and cotter pin to hold the wheel in place. Inspecting the wheel on the other side, I found its retaining clip was also missing, but that wheel was rusted tight to the axle. I have another washer and cotter pin handy just in case the wheel breaks loose.
The Crimson Sweet watermelon in the cart that I'd guessed earlier this month would weigh 40 pounds came in at 33 pounds. And while we're picking several varieties of cantaloupes, it's nice this year to be getting some Roadside Hybrids. Last year, our Roadside Hybrid hill never produced a good melon. This year, our transplant died in the field, but I direct seeded the hill, and we're now getting a good many of the heavily ribbed, tasty muskmelons.

The mid-week rain we'd so hoped for turned out to be a two or three minute sprinkle! Oh, well. Maybe I should just settle for some classic Purple Rain. It won't grow my garden, but Prince sure sounds good.
Processing Cucumber Seed
On Thursday, I harvested a bunch of yellow, overripe Japanese Long Pickling cucumbers from a mixed, isolated planting back by the barn. I'd purposely planted our strain of JLPs along with some grown from seed labeled Japanese Long Pickling from Reimer Seeds. Cukes from the Reimer plants were a bit thicker and spinier than those from our strain of JLPs, but appear to be true to variety. Hopefully, some cross pollination occurred between the plants which should add a bit of genetic diversity to our strain. Before offering the seed to anyone, I'll need to grow it out at least once to make sure we haven't goofed and created a cucumber Frankenstein monster.
I processed seed yesterday from not only the barn planting of JLPs, but also another batch from our strain of JLPs growing in our main garden. I described the seed saving process for cucumbers earlier this month. If germination tests go okay, we'll be done with saving cucumber seed this year and can begin harvesting our cukes when they're a pretty green for salads, pickles, and relish.
Planting Pole Beans
The trellis back by the barn got cleared of vines on Thursday, and I replanted pole beans along it yesterday. While I'd saved seed from a planting of Mohon's Greasy Beans last summer, I chose to use the last of the family heirloom seed Dennis Mohon had sent me last year for this planting. Since we're in quite a dry spell now, I watered the planting trench along the trellis and also had soaked the bean seed overnight.
Green Beans
I picked about three feet of one of our rows of green beans last evening before the mosquitos found me. From that short picking, I can tell we're going to have a lot of beans to can in the next few days and weeks.
I'm writing this posting while waiting for the dew to dry off the bean plants. Picking beans from wet plants is a messy deal and can also spread diseases between the plants.
At least, that's my excuse while I drink another cup of coffee!

Turkey in August
I spent a good bit of time yesterday cooking an extra turkey we'd had in the freezer since Thanksgiving. I sorta thought when I started that the bird might only be fit to feed to the dogs, but it was still okay after nine months of frozen storage. I'd thawed the Turkey this week in anticipation of needing the freezer space for sweet corn.
Sadly, we didn't have family here to consume the turkey. I excised and froze the cooked turkey breasts, had a fine meal of turkey and dressing, and boiled and boned the rest of the bird. The turkey and broth that went into the freezer will make great turkey and noodles at some point in the near future.
Our first picking of green beans yesterday filled our twelve quart kettle about two and a half times. There are lots more good looking bean pods still ripening on the plants along with some blooms, so we should get a nice, second picking in the next week or so.
While picking, I enjoyed noticing the differences in bean pods from the six different varieties of green beans we're growing this year. Some plants produce long straight pods, while others tend towards shorter, beanier pods. The new variety we're trying this year, Maxibel, yields very long, thin bean pods that I suspect might be ideal for steaming with fresh carrots and a bit of garlic.
I won't go into the process of washing, snapping, and canning green beans here, as it would be hard to outdo the excellent instructions provided in our old Ball Blue Book
. The process did take most of the day and well into the night, producing ten quarts of canned green beans seasoned with our own sweet onions.
We try to put up around 20-24 quarts of canned beans along with a gallon bag or two of frozen beans each year. Those numbers are quite a bit less than when we had a house full of hungry kids growing up. In those days, we aimed for 50-60 quarts each year.
Canning green beans takes a good bit of time, and for first time canners, the considerable expense of a good pressure canner, jars, lids, tongs, and such. But the investment in tools is long-term, and one can put a lot of good food in the pantry from a rather easy-to-grow crop.
Monday, August 26, 2013 - Melons to the Mission Day
While I hauled a good bit of water to some of our remote plantings this morning, the main chore of the day was to pick and haul a rather small load of cantaloupe and watermelon to The Light House Mission in Terre Haute. From their web site:
The Light House Mission is a non-profit organization whose mission is to minister the love of Jesus Christ to the Least, the Last, and the Lost of our Community through the provision of assistance in the areas of guidance, counseling, education, job training, shelter, food, clothing, health care and independent living communities.
This was a pretty small load of melons, as we haven't had a concentrated harvest like we've had in some past years. But the Mission is always grateful for whatever one can donate.
Note that the 2x6 across the back of the truck is to keep the melons from rolling around in transit, turning themselves into melon soup.
It's been a busy week already. I canned tomatoes yesterday morning and froze sweet corn in the afternoon. Neither batch was large, just six quarts of whole tomatoes and five quarts of sweet corn, but it was good to get some put up. The sweet corn was a strange mix of varieties from our three early rows of corn that were originally planted to Summer Sweet 6800R and Mirai 336BC (bicolor). Both varieties germinated poorly, which I eventually confirmed was due to bad seed from germination tests earlier this month. When I began to suspect bad seed, I'd re-seeded in July with some Mr. Mirai Mini and Bountiful that we had leftover from previous years, which made up the bulk of the picking. I also snapped off a few ears of our main season Summer Sweet 7640R, but that corn was pretty immature. It's due to be ready in a week or so.
With heavily overcast skies this morning and little to no dew, I got out early to do a second picking of our green beans. I was a bit surprised to fill our twelve quart kettle twice again. This picking won't make what our first picking of 24+ quarts of beans did, as there are more bad spots on the beans that will need to be discarded during the snapping process.
With the dry weather and somewhat ragged condition of the bean plants after I finished picking, I'm not sure if we'll get much of a third and final picking. I also had to discard some beans that appeared to have the beginnings of rust, a common disease of bean plants. Even though we're about through picking beans, I went ahead and sprayed the rows with the biofungicide, Serenade. I might have let this one go, but I had some Serenade left in the sprayer from our last preventative spraying of our tomatoes. Rust is listed on the Serenade label as being "suppressed" by the product. It's one of those things that can't hurt.
The overcast skies and a nice breeze made the picking fairly easy, feeling much like it does before a good rain. Later, the overcast gave way to sunshine and no rain.
Buckwheat Up
I have no idea where it got enough moisture to germinate, but our 40' x 80' planting of buckwheat on the back half of the East Garden is up. Hopefully, it will survive our current dry spell, suppress weeds the rest of the summer, and produce a nice turndown crop.
The row of pole beans I seeded to replace a planting of cucumbers last week are also up. I'd soaked the bean seed and also watered the planting trench at planting and watered it again a few days ago.
Along yet another trellis (We have four trellises up this year!), our planting of Eclipse peas for seed is doing well. Some of the pods are now drying and will be ready to be picked, threshed, and the seed stored for a crop next year. The Eclipse supersweet pea variety disappeared from garden catalogs this year. Since I had a bit of the seed left from last year and was able to buy a bit more from an online vendor, I decided to try to save the variety if possible. Our seed sample was pretty small and didn't germinate well (typical for Eclipse), so it will take a few years to produce enough seed to share with others and to enjoy the great pea variety at our dinner table once again.
Our late planting of Sugar Snap peas are now putting on pods, but the vines are also beginning to brown out towards their base. While the row was terribly wet at planting, our soil now is just about bone dry, not the best weather for growing peas. I hope the peas last long enough for the grandkids to get to pick and eat some off the vine, something they love to do. Enough for freezing would also be nice, but I mainly grow the variety to amuse the little ones.
Later On
The 24 quarts of raw green beans I picked this morning canned out to ten quarts. The last quart was a little light on beans, but we still got more out of this picking and canning than I thought we would.
We had one of the quarts of green beans we canned on Saturday with our supper tonight. There was a small Red Zeppelin onion on the kitchen counter that I found in the garden today, so I added it and chunks of ham and ham fat for seasoning. I actually prefer canned green beans to fresh. The canning process softens the beans and also allows the onion we can with them to flavor the beans a bit. Needless to say, the beans were absolutely delicious.
Now if I could just figure out a way to can beans and get the job done before midnight!
Friday, August 30, 2013 - Kale, Fall Brassicas, and Carrots
I've been keeping a pretty close eye on our most recent plantings of kale, broccoli and cauliflower, and carrots. The kale has been coming along pretty well from a July planting. I noticed today, though, that the Red Ursa
kale we're trying for the first time this year has lots more insect damage to its leaves than our usual Scotch kale or the Lacinato
variety. There were also lots of small white cabbage moths and cabbage loopers apparent today despite regular spraying of the kale. So I mixed another batch of the biological, Thuricide, and did a thorough spraying of the crop and others in the area the moths seemed to be visiting. By this evening, I saw no more moths.
In the large image below, our row of kale is on the left, broccoli and cauliflower in the center, and a double row of carrots along with some marigolds on the right.
The broccoli and cauliflower are a desperation planting. I'd gotten our fall broccoli and cauliflower transplants started in June, hardened them off on the porch, and transplanted them in July, only to have rabbits eat every plant off to the ground. Although I hoped some of the plants might reemerge from the root, which they will occasionally do, none did. But I also had direct seeded more broccoli and cauliflower into the transplanting sites. If we have a normal fall, probably neither direct seeded crop will mature before we have some heavy frost. But if we have a late fall, we might just get some fall broccoli and cauliflower. I still need to move a few of the plants, as they came up either in clumps or in some areas, none at all.

The carrots are doing surprisingly well, considering the dry soil conditions. I think all the crops on the end shown above of our main raised bed may be benefitting from some shading there in the morning hours each day.
And at this time of year, I'm always glad I took the time to add some flowers to the borders of our garden plots.
Ordering Garlic
I've received numerous emails from our affiliated advertisers and trusted suppliers recently reminding me that it's time to think about ordering garlic for fall planting. We have plenty of good garlic and probably won't order any more this year unless I see something I can afford that I really want to try. But I thought a brief heads-up for readers might be a good idea, as vendors actually do sell out of some preferred garlic varieties fairly quickly.
I did order a couple of different garlic varieties last year, but they really didn't get a fair test. I planted our garlic rather late (late November) and left a heavy, matted mulch on the garlic this spring that somewhat thwarted the new varieties from emerging well. Once I got the mulch off, they came up pretty well, but their growing season got cut short when our entire main raised bed flooded in June.
Ideally, I'd like to get our garlic planted sometime in October. Late fall crops and fall soil preparation have pushed our planting late for several years in a row. I hope to do better this fall.
If you've never tried growing your own garlic and live in a climate zone where fall planting is possible, let me urge you to give it a try. My sister and brother-in-law, both avid senior gardeners, live in northern Minnesota. She tells me they can't fall plant garlic as the ground there freezes too deep. But if you don't live in the far northern hinterlands, garlic is one of the easiest, most trouble-free crops you can grow. The startup expense of purchasing garlic cloves is a bit high, however. But then, we're still growing great garlic, the starts of some of which we purchased around ten years ago. I think we've amortized our investment.
Precipitation (Inches)1
2013
2012
2011
Ave.
Jan.
6.33
3.20
0.84
2.48
Feb.
2.24
1.10
2.28
2.41
March
2.10
1.52
3.79
3.44
April
8.75
3.80
11.51
3.61
May
10.35
1.19
3.38
4.35
June
12.18
0.15
5.53
4.13
July
6.40
1.89
3.25
4.42
Aug.
3.12
1.99
0.32
3.82
Totals2
51.47
14.84
30.90
28.66
1 2011 & 2012 precipitation data from the Kinmerom2 weather station, Merom, IN. Average precipitation for Indianapolis, IN
2 to date (Jan. - Aug.)
After a very wet spring and early summer, the rain shut off this month. (See update below.) The good start many of our crops got when there was abundant rainfall has allowed us to put up broccoli, cauliflower, tomatoes, green beans, and sweet corn already. We've also been able to save seed from several open pollinated vegetable varieties we work to preserve. And with successive plantings, we've had great yellow squash since spring.
As noted yesterday, we got some of our succession plantings started while we had good soil moisture conditions. Our green beans will be ready for a possible third and final picking next week, while our fall carrots and our row of kale are doing quite well considering the current lack of rain. We even have a few broccoli and cauliflower plants that came up from seed after rabbits ate and killed our original fall brassica transplants.
Our melon vines have pretty well stopped setting new melons. Some of our potato plants are really stressed, and our row of Japanese Long Pickling cucumbers and a row of Sugar Snap peas look as if they could expire any day now. I removed all the cucumbers from the JLP vines his morning, hoping to let them put what little moisture there is into new leaf, vine, and bloom growth. We'll need to pick Sugar Snaps this afternoon.
I called an end this week to one of our less successful crops of the season, pulling the last of the onions that were struggling to bulb in the dry conditions. While we harvested a good many sweet onions, they won't store for very long. But getting the onions cleared out opens up the area where our fall lettuce will go.
Our row of pepper plants, now fully recovered from rabbit abuse, are beginning to produce some lovely, large, mature peppers. A Red Knight plant is carrying one of the largest red peppers we've ever grown.
That's it for August. Have a great Labor Day weekend!
I guess that wasn't it for August after all. Our dry spell ended this evening as thunderstorms rolled in, dropping 1.25" of rainfall in a little over an hour. We also had one of the more spectacular lightning displays I've ever seen. Fortuantely, there weren't any strikes close to us.
Just Thought I'd Mention This One
I was talking this month to a city dweller who is keeping five or six laying hens. He had good heavy breeds that were laying fairly well. In the course of our conversation, I thought to ask him if he had a light on the chickens. Laying hens are light sensitive. When day length drops below a certain number of hours, usually in mid-August here, I think, they taper off laying and will eventually stop laying until day length triggers them to lay again. The birds may even go into an early molt.
So, if you don't have a light on your laying hens at least 14 hours a day, you may get an unwelcome surprise. A simple, hundred watt bulb in the hen house will do the trick. We used to leave a light on 24 hours a day in the hen house through the winter months.
From Steve, the at Senior Gardening