I'm spending more and more time each day filling our hummingbird feeders. I filled our sixteen ounce glass feeder three times yesterday. Our thirty-two ounce feeder required one fill. And another feeder got a refresh of nectar. The nectar demands will begin to decrease soon as some of the tiny birds begin their southern migration. To help them add a little weight, I've increased the sugar in our nectar to 1 1/2 cups in 4 cups of water.
Speaking of migrations, we should have some milkweed by fall to feed migrating monarch butterflies. I haven't had much luck growing milkweed in the past, so I'm pleased that we have a few healthy plants this year. Our milkweed is at the back of the property we care for, so I may not get close enough to spot any monarchs.
We're having a break from the hot weather we experienced in July. Yesterday was a pleasant day with highs in the 70s. Today, it's a bit warmer. Unfortunately, I somehow hurt my back mowing on Tuesday and have had to take a couple of days off to recover. In the meantime, I've worked on saving tomato, pepper, and broccoli seed.
I'm not sure when I'll be done with our experiment with saving Goliath broccoli seed. I have one bunch of it frozen in a seed packet and another drying on a shelf in our dining room. I still have a bag of broccoli stalks filled with seed pods now stored in the basement in a grocery bag waiting to be processed. And there's still three plants bearing large seed pods in our main raised bed. I need to get them out of the way so I can plant kale and fall carrots in that area.
As I returned from photographing the milkweed, I took shots of the flowers lining our raised garden beds.
I really enjoy having flowers in our vegetable garden beds.
I switched out our mower deck for our pull-type thirty inch rototiller today and turned under our 45' x 80' planting of buckwheat that I mowed down earlier this week. The switchover to the tiller takes me about two hours each time. When I traded in my old John Deere X570 for a new one, I found they'd beefed up some of the undercarriage which makes mounting the tiller difficult and time consuming. But at least the tiller is compatible with the newer model.
While I had the tiller set to its lowest setting, the ground was dry and rock hard, so I didn't get too deep. Not satisfied with the till, I left the tiller mounted for another pass tomorrow. Hopefully, I can re-seed the area then to another round of buckwheat. Turning under buckwheat and other cover crops (hairy winter vetch, alfalfa) adds much needed organic material to the clay soil in our East Garden. What was a pretty much burnt out cornfield fifteen years ago has become fairly productive soil with our turndown crops!
I'm now seeing quite a few melons in our single row of melons. Both cantaloupe and watermelon are on the vines. Instead of adding another round of grass clipping mulch from mowing the field yesterday, I made a pass around the melon row today with the rototiller.
Also in our East Garden are our long row of zinnias along the west side of the plot. They've now come into full bloom. I save seed from the plants each year which makes re-planting them in the future quite affordable.
Just off the plot to the east is our planting of butternut squash. I took a chance with them, as the area where they are growing was our compost pile last year. Butternuts came up in it, and I let them grow. So this isn't a good example of crop rotation. If we get a good crop of them, it will be dumb luck.
The butternut vines have been day wilting for several days now. Without a good rain, we could lose the vines. Currently, it appears that there are about a dozen butternuts of good size ripening on the vines.
A not so good development is with our yellow squash. I got busy with other stuff and also didn't want to do the bending necessary to pick them, so our yellow squash got overripe.
Once I get our buckwheat planted in the East Garden, I'll begin planting our succession crops for the fall. I have broccoli and cauliflower transplants almost hardened off and hope to direct seed kale, carrots, and spinach.
| | | | | |
| --- | --- | --- | --- | --- |
| | | Required FTC Disclosure Statement: Botanical Interests, Burpee, Renee's Garden, and True Leaf Market are some of our Senior Gardening affiliate advertisers. Clicking through one of our ads or text links and making a purchase will produce a small commission for us from the sale. | | |
I staked rows for our kale, carrots, spinach, cauliflower, and broccoli this morning in our main raised bed and a narrow raised bed. Then I planted two rows of kale.
I'd soaked a mix of kale seed varieties (Vates (Dwarf Blue Scotch), Red Ursa, Judy's Kale, and Purple Moon) overnight. I strained and let the seed dry this morning, as trying to plant small, wet seed results in clumps of seed going into the ground.
While the seed was drying, I raked off the grass clipping mulch from previous plantings (found three small onions in the mulch). I spread lime and 12-12-12 down the prospective kale rows and thoroughly hoed it in. I made a shallow furrow with an old one inch board and watered the fifteen foot rows with six or seven gallons of water. Despite over an inch of rain Sunday night, the soil in some areas of the rows was still bone dry!
With the seed dried, I tried to space the kale seed down the row sparingly. As I moved down the rows, I pushed soil over the seed and firmed it with a few pats of my hand.
Having soaked the kale seed and also watered the furrow, I'll need to keep the rows watered until the kale emerges. We do have a chance of more rain in a day or so.
Other chores such as taking kitchen scraps and the last of our Goliath broccoli for seed plants to the compost pile took up a good bit of time. I had to pick a bunch of Crimson Sprinter tomatoes with blossom end rot to add to the compost. I also found several outbreaks of corn smut in our sweet corn. The offending corn stalks got broken off and moved to our burn pile. Some good news was that I picked four good sized Crimson Sweet tomatoes. They got processed for seed saving.
We really need a good harvest of fall carrots, so I spent a few bucks on some fresh, pelletized carrot seed. I already had a packet of pelletized Mokum
seed which did well with our spring carrots. To round things out in an all pelletized planting, I ordered Bolero, Napoli, and Naval seed from Johnny's Selected Seeds. I've always been impressed with the quality of their carrot (and lettuce) seed. The switch to the more expensive pelletized seed was driven by being able to space it more effectively than loose seed. I'm not very good at thinning carrots.
With my walking rototiller still out of commission, I decided to deep dig the prospective double row of carrots, working in some peat moss, lime, 12-12-12 fertilizer, and a bit of Muriate of Potash (0-0-60). I used our heavy garden fork to turn the soil, actually going several inches lower in the ground than the tiller can reach. After a couple of passes with a garden hoe, I was ready to plant.
I made furrows by sliding a scrap of one inch lumber down the rows. Then I liberally watered each row. I was able to space the seeds pretty well, except...I'd apparently put a rubber band too tight around the seed packets and ended up with loose seed on the ground and later a shirt pocket full of pelletized carrot seed. The seed got a light covering of soil which I patted firm with my hand.
Since we had some weevil damage to our spring carrots, I'll probably add some insecticide the next time I water the carrot row. With rain predicted for tonight, I left the carrot rows uncovered. After the rain, I'll place my walking boards over the rows to hold in soil moisture and block light that weeds need to germinate.
Before planting the carrots, I seeded a row of Abundant Bloomsdale spinach. Even though I'd soaked the seed overnight, I still watered the furrow the seed went into. After just a couple of spinach salads, our spring spinach crop fell prey to some really hot weather that made it all bolt. Then a storm broke off almost all the seed stalks. While I'm not intending to save seed from this planting, a few spinach salads and some spinach frozen or canned would be nice.
I ended my gardening day by broadcasting five pounds of buckwheat seed over the rotated out part of our East Garden plot. With rain predicted for tonight, I didn't bother tilling in the seed, as buckwheat with just a little moisture will germinate on top of the soil. If the rain misses us, I'll use our pull-type tiller to stir the seed into the surface of the 45' x 80' area. And yeah, five pounds of seed for that area is a little beyond the recommended seeding rate for buckwheat.
Depending on the weather, I hope to transplant broccoli and cauliflower tomorrow into one of our narrow raised beds.
I pulled our row marker string around our double row of carrots and replaced it with our walking boards. While I usually use the boards to spread weight to lessen soil compaction when working in the bed, laid over the carrot rows they'll help hold in soil moisture and deny weed seed light.
I moved on to transplanting some broccoli and cauliflower. The Goliath broccoli plants were pretty puny. The Amazing cauliflowers were in much better shape.
Each transplant had some 12-12-12 fertilizer and lime worked into its planting hole before watering the holes with our standard transplant solution of Quick Start and Maxicrop Soluble Seaweed Powder.
Since the transplants were small with tender stems, I used paper cup cutworm collars to prevent cutworms from attacking the plants. As I dug one of the planting holes, my caution was confirmed as I turned up a cutworm.
As an afterthought, I sprayed the brassicas with a mix of Thuricide and Not Tonight, Deer! Thuricide prevents damage from cabbage moths and well, the other product's name tells the story. I also spread Irish Spring bar soap chips around the planting and yesterday's seedings of kale and spinach.
Growing Great Broccoli and Cauliflower
This evening, I sprayed the rest of the Thuricide/Not Tonight Deer mixture on our sweet corn. It has tasselled out and put on ears, just the time deer like to dine on it. The raccoon attacks come later when the corn is ripe. Since they peel their corn, Not Tonight Deer isn't effective in deterring them. Living in the country next to a nature preserve is wonderful, but it does have its downsides.
When I went to water our recently seeded crops of kale, carrots, and spinach early this morning, I got a pleasant surprise. The kale seed that I'd soaked overnight on Monday and direct seeded on Tuesday was up! I've often had trouble getting our annual fall seeding of kale to germinate in the hot month of August. Our weather has cooperated with some cooler days (80ish), but I think the soaking did the trick.
I use our kale for both freezing and our fall batch of Portuguese Kale Soup. By making the soup in the fall, we usually have all the kale, tomatoes, potatoes, carrots, kidney and green beans, onions, garlic, peas, and sweet corn for it from our garden. I save chicken and broth for the recipe when I buy skin on chicken breasts and boil down the bones. The smoked sausage for the soup, of course, comes from the grocery.
Our succession plantings for this year are pretty well done. I moved some really sickly lettuce transplants this morning from under our plant lights to the back porch. But I'm not sure they'll ever make it into our garden. I also have a communal pot of parsley I need to do something with. And there's a bulb pan of Slick Pik yellow squash I don't have room for anywhere in our current garden plots.
I hadn't planned on posting anything today, but something somewhat remarkable happened. I found a mature ear of sweet corn from our June 8 planting. While the sweet corn variety has a days-to-maturity figure of 75 days, it was ready in just 66 days from planting! With our hot early summer temperatures, I shouldn't have been surprised. While days-to-maturity figures are a good guide, I learned during my farming years that degree days are more accurate for corn. So if you have sweet corn planted in your garden and experienced a hotter than normal June and July as we did, you might be pleasantly surprised to see your sweet corn mature early.
I often rely on days-to-maturity figures for our crops. But I'd been walking our corn rows most days as we've had an outbreak of corn smut. Removing infected plants helps suppress the disease. Proper garden cleanup also helps. But we haven't grown corn in this year's corn area for years, so I'm guessing that the smut blew in. While walking the rows, I realized that some of our corn was maturing early.
The corn was delicious.
It's been a challenging gardening season so far. Too hot, too dry, too wet, too windy, we've had it all and our crops are showing it. Even so, we're getting some harvests.
Today's stars of the garden are some grape tomatoes and Earliest Red Sweet peppers. The ERS variety almost always comes on strong late in the season...right up to the first frost. The grape tomatoes are from two plants, an open pollinated Red Pearl and a hybrid Honey Bunch. The tomatoes appear to be about the last we'll get from our six Earlirouge plants that got stunted early on. The cukes are Japanese Long Pickling. And the corn is either Vision MXR or Accentuate. Walking our corn rows this morning didn't do much to raise my spirits as the corn stalks had mostly small or no ears on them!
I bagged and brought in the last of our onions a day or so ago. These were onions that developed slowly, some having to come out before they were really mature to make room for a kale planting.

Our July 6 plantings of lima and green beans are doing well. In years where the field next to our garden is rotated to field corn, I can grow late green beans without hoards of Japanese beetles migrating in from soybeans. The late Jim Crockett wrote in Crockett's Victory Garden, "Bush beans seem to be at their most tender late in the season, so I always plant a crop in July that will be ready for harvest in September."
We've had rain predicted for a couple of days, but always seem to get missed. But this morning we got a tenth of an inch and another thirty-five hundredths this afternoon. That will keep things going for now, but there's once again no rain in our extended weather forecast. The good weather news is that daily high temperatures have recently been in the 70s and 80s while other parts of the nation bake. By this time next week, we're supposed to once again have daily high temperatures well into the 90s.
And assuming the good Lord grants me another year, I started mapping our 2024 garden this evening. The impetus for doing so was making sure I put in space for overwintering onions. But...it really felt strange doing so this early.
Tuesday, August 15, 2023 - Paprika Peppers
I picked paprika peppers this morning. And boy, did I get peppers.
We have twelve paprika pepper plants growing in a mixed row of tomatoes and peppers in our East Garden plot. The plants are a mix of the Hungarian Spice Paprika Pepper, Boldog Hungarian Spice, and an old saved seed paprika pepper mix.
Seeing this many peppers, I knew my plans for mowing today were out. It was cloudy and cool today anyway, with our grass remaining somewhat wet all day.
When I got some other jobs out of the way, I began cutting the peppers into strips for drying, saving seed from the best peppers of the bunch.
Extracting the sticky seed takes some time. And then the pepper flesh needs to be cut into strips to hasten the dehydration process.
I've started rinsing our pepper seed in warm water to remove the stickiness that may prevent germination. It also allows me to pour off floater seeds that may not be viable. I'll also freeze the seed once it is thoroughly dried before doing any germination tests. That seems to improve germination rates.
The pepper flesh strips filled three trays of our Nesco American Harvest Four Tray Dehydrator. The dehydrator was a gift from one of our four daughters. I set it at about 145°F and let the pepper strips dehydrate for a little over six hours.
Then it was a matter of grinding the dried strips in an old coffee grinder reserved for only grinding herbs and such.
I hope to weed and fertilize the paprika pepper plants tomorrow morning. I'd really like to put up one more batch of ground paprika this season.
From our Growing Peppers how-to, Making Paprika.

The carrots I direct seeded a week ago are just barely up. I'd kept our walking boards over the double row to hold back weeds and retain soil moisture. The boards are now removed. The spinach seeded the same day as the carrots isn't showing much sign of germination. I think I saw one seedling of spinach and lots of grass weeds.
While I watered our carrot and spinach rows with water, our kale, broccoli, and cauliflower got watered with some Thuricide mixed in. A couple of the cauliflower plants are showing bug damage already.
Still early in the morning, I weeded and fertilized the paprika pepper plants in our East Garden plot. It was hard not to notice that my overseeding of buckwheat next to the tomato/pepper row is finally emerging.
On my way in from the East Garden, I picked a little over a dozen ears of sweet corn. Some of the ears were pretty ratty with poor pollination. But the picking produced two pints of frozen sweet corn.
We often experience rather dry conditions here after the Fourth of July through August and occasionally into September. This year is another one of those mini-drought years. After some heavy rains early in July, there's not been much precipitation. The current U.S. Drought Monitor continues to show most of Sullivan County in the "Abnormally Dry" classification.
Looking at the Weather Underground's Calendar Forecast for the rest of the month doesn't give much hope for any relief from the dry conditions. The dry soil isn't germinating many weeds around our beans and our newly direct seeded crops. But soon, I'm going to have to begin some major watering if we're to have a good fall garden.
And after a week of pleasant daily high temperatures, things are supposed to get into the 90s most of next week.
Our Japanese Long Pickling cucumber vines became a casualty of the dry weather. They'd been day wilting for several days. Today, one section of the planting appeared dead. With lots of pickles and relish canned last summer remaining, all is not lost. I'd planned the planting mostly for seed saving. With a bunch of mature, yellow cukes on our drying/curing table in the garage, we should get some good seed to save.
I'd had in my mind all this season trying to sneak in a late crop of Sugar Snap peas. So after pulling the cucumber vines today, I worked up the bed between our twin trellises and direct seeded some Sugar Snaps. Since the soil was bone dry, I drug our garden hose out to the bed and thoroughly watered it both before and after seeding.
The Sugar Snap seed from Johnny's Selected Seeds was getting old, so the risk for this planting was minimal. The variety has a listed days-to-maturity figure of 58 days. From today, fifty-eight days brings one to October 16, a day before our first frost date. And of course, shorter days in the fall means crops may take ten to fourteen days longer to mature than their days-to-maturity figures. But there was ground, a bare trellis, and pea seed in the freezer. We've had years without a frost until November.
My early jobs for today were watering our spinach and carrot rows. I moved on to pulling the paper cup cutworm collars around our fall broccoli and cauliflower plants. Their stems have toughened up enough to resist cutworms. I made troughs around the plants and gave each one a generous watering of plant fertilizer. After mowing this afternoon our way too tall lawn, I should have plenty of grass clippings to mulch the brassicas and our other fall crops.
Commentary
Complaining about our lack of rain may seem pretty insensitive. The west coast is currently expecting a hurricane or torrential storms causing floods and landslides. The south continues to bake in high daily temperatures. Canada is experiencing terrible wildfires. The war in Ukraine continues with Russia wreaking havoc on civilians.
In our country, an incredibly arrogant former President is repeatedly indicted for his many attempts to overturn a legal election. Those with other gender issues are persecuted legally. Women are denied appropriate health care by red state politicians such as our Indiana legislature.
As a Christian, I pray about all these issues. But today, they just seem overwhelming.
I read the following good advice today from a WTWO meteorologist: "Take it easy weather." With six straight days of 90°F plus weather predicted, I'm not sure how much I'll get done.
Planning on following that advice, I did take a load of cucumber vines and kitchen scraps to our compost pile. On my way back to the house, I stopped to check our sweet corn. I picked a few ears and then a few more. Unlike some of our pickings in past years, today's picking included a lot of ears that would have been fed to our calves during my farming years.
But repeated pickings day after day and making use of small ears with poor pollination have now given us nine pints of sweet corn in the freezer. Considering our drought conditions and a weedy sweet corn patch, that's more than I expected.
Besides picking a lot of thin ears of corn, I found that our white and bicolor corn had really matured. Interestingly, the white corn looked very much like a bicolor, probably from pollen from adjacent bicolor plants.
I didn't get done putting up the sweet corn until mid-afternoon. Of course, I was doing most of the job indoors in air conditioning. I did shuck and silk the corn on the back porch, as that job makes a mess.
I don't have anything bad to say about any of the varieties we planted: Xtra Tender 3473 white, First Lady and American Dream bicolors, and Yellowstone, Vision MXR, and Accentuate yellows. I now wish I'd planted more or longer rows of corn. I'd planted five twenty foot rows. I usually plant seven or eight twenty-five foot rows, but I was trying to downsize our East Garden plot this year.
Overseeding buckwheat in the rotated out portion of our East Garden hasn't turned out well. Broadcasting the seed without turning it in slightly has just a few buckwheat up with lots of seed still visible on the soil surface. A good rain might correct the situation, but there's none in sight.
If the buckwheat planting totally fails, I have more buckwheat seed and a lot of hairy winter vetch seed on hand. Several years ago, I seeded the two together. The buckwheat proved to be a good nurse crop for the vetch. When I first tilled our East Garden plot this spring, I was surprised to see patches of hairy winter vetch here and there.
How-tos:
We're into a string of very hot days. My first job after coffee each day is watering our vulnerable crops. I finished that job early while the temperature hovered around 78°F before the sun got on the garden. We're headed for another mid-90s day today. And our current Weather Underground extended forecast shows no chance of rain for the rest of the month! Our daily high temperatures are predicted to drop back into the 80s by the weekend.
We have kale and carrots that have recently emerged that need near daily watering. Our row of spinach hasn't emerged yet and probably will have to be re-planted. Most of our newly transplanted fall broccoli and cauliflower are doing well, but need watering every other day. And the Sugar Snap peas I seeded on Saturday require a good soaking each morning.
I invested in a new, longer hose this spring, but it tends to kink a lot. I doubt it will last long. But it also reaches our main raised bed. I strung it to the bed this morning to help with watering. Because our deep well is a bit puny, I have to go easy with the watering. But our beans are blooming and putting on pods, so I think they'll need a good watering.
Fortunately, my lovely wife gave me a soil soaker for my birthday. Our old one gave up the ghost after twenty-some years of use. A slow drip of water for several hours should be just what the green and lima beans need and shouldn't run the well dry.
Oops! The well did run dry! After about forty-five minutes, it had recharged. (Whew!)
The fall hummingbird migration has begun. I noticed yesterday that I didn't have to fill our feeders nearly as often as in the last few weeks.
I mowed the acre plus field next to us this afternoon. While mowing, I saw that our melon vines were showing some day wilting. That would have made it easier to find melons, but by the time I was done mowing, I was too dehydrated, tired, and sore to mess with the melons. If the vines survive, I'll need to begin hauling water to them tomorrow morning. Over the years, I've noticed that melon plants put out very long roots under the soil surface.
I did a little gardening this morning, quitting at 11:30 am when the heat index reached 100°F. As usual, my first job was watering our newly seeded and transplanted kale, carrots, Sugar Snap peas, and brassicas. Giving up on our seeding of kale, I scuffle hoed that row and got seed out of the freezer for another try at it.
I went to our East Garden and picked a Crimson Sweet Virginia Select watermelon. It turned out to be just a touch underripe, but still tasted good. A little mad at my thunking skills, I went back out and picked a Blacktail Mountain watermelon. The Blacktail stem actually broke when I tried to turn the melon. I found when I cut it, the seed cavity to be overripe, but the rest of the flesh had great watermelon flavor. Blacktail Mountains are an early variety that don't require intense summer heat to produce flavorful, if small, melons.
I also picked grape and regular tomatoes. They, along with some of the melon, went with my wife to a luncheon with some of her former co-workers.
We have a lot of melons coming on. I'm surprised that we didn't get ripe cantaloupe before watermelon. But our Sugar Cubes haven't gone to half or full slip yet. Our Athena melons are showing some skin color, but don't have that cantaloupe smell as yet at the bloom end of the melons. And in my experience, Athenas don't go to half or full slip to indicate their ripeness.
Our how-to: Growing Great Melons on Heavy Clay Soil
Thursday, August 24, 2023 - Dianthus
Today has turned out to be a no gardening day. Annie and I stayed up late watching the Republican presidential debate, followed by commentary on MSNBC. So I ended up sleeping in way past time to water our garden in fairly cool morning temperatures.
When I got out to take our near daily splashshot of the garden, I also got a shot of our dianthus plants in our herb bed. They've completed another blooming cycle and had lots of fairly mature seed pods on them. I picked off the most mature seed pods into a paper bowl of dianthus seed I've been saving. The plants should go through another blooming cycle, their third, yet this season.
I've saved seed for years from the Carpet series of dianthus. While the original variety is an F1 hybrid, the seeds produced are viable. They also give a variety of bloom colors beyond the original Carpet Snowfire variety. You just pinch off seed pods that feel like they have seeds in them, let them dry a few days, and then pinch them between your fingers to release the seed.
Mature Carpet dianthus plants are compact, around 12" x 12". They are a biennial, although I've had them last and bloom for three years occasionally. I use them to edge our herb and flower beds.

We have a chance (47%) of rain this afternoon or overnight. And our daily high temperatures are supposed to drop over ten degrees beginning tomorrow.
When I was leaving for town to pick up a prescription, I drove around our East Garden plot to check our melons. They were again displaying some day wilting. But that made walking amongst the vines easier. I found one Sugar Cube melon at full slip and an Athena melon (Athenas don't go to half or full slip for us.) that I thought was ripe.
Since the Sugar Cube being at full slip, I was sure it was ripe and harvested it. It actually just fell off the vine. I'll let the Athena melon sit until we've consumed the Sugar Cube. While Athena melons put on lots of melons at one time, they're sort of one and done. Sugar Cubes can continue producing right up to the first frost and remain our favorite cantaloupe variety.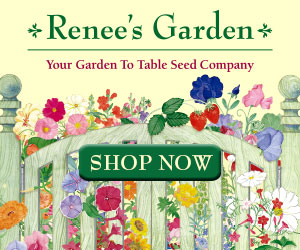 We have green beans almost mature on some of our early variety plants. I picked our Earlirouge tomato plants bare today and started another batch of seed for seed saving. I was encouraged to see some of the plants, badly stunted from our weather, beginning to bloom again. As a reward for them,, I gave them a foliar spray of liquid fertilizer with some Serenade biofungicide mixed in. Even with a another round of Earlirouge tomatoes possible yet this season, I'll probably not offer seed of the variety next year. I'm not happy with our germination tests so far with two previously saved batches of seed. Fortunately, Earlirouge seed should still be available from the good folks at the Turtle Tree Seed Initiative who grew out some of our seed several years ago and now offer it commercially.
Before I ran into the ripe cantaloupes and with watering and seed saving, I'd planned to just share some shots here of the flowers in our raised garden beds and elsewhere.
One of the stars of our flowers this year are our Pinto Salmon geraniums. We have one growing in a planter over our cistern cover and several others around our garden plots.
The stars of our hanging basket back porch plants have turned out to be some Cora Cascade Vincas. Our hanging basket petunias that usually dominate our porch plants got blasted by strong winds, heat, and hummingbirds nesting in them.
The vincas started out in smaller pots, but dried out too quickly. I moved them to our largest hanging basket pots but still have to water them about once every three days.
We have two 3' x15' raised beds. I put flowers at either end of them, often as row markers for our initial crops. The bed that held our garlic now has brassicas growing in it. A mix of geraniums at the bed corners and petunias in between make quite a show.

Our other narrow raised bed contains what I hoped would be our all season planting of Earlirouge tomatoes. If the plants make a comeback, I'll leave them alone. But if they continue to fail, I'll pull them and put something else into the bed. We have lots of tomatoes coming on in our East Garden plot.
When our first crops come out, the flowers stay when we plant succession crops. That can make rototilling or hoeing a little tricky. But the flowers really come on with a full season.

Plants on the long sides of our main raised bed can take a beating. They get stepped on, nipped with a hoe, and so on. Plants on the west side are also subject to a lot more wind than ones on the east side. Those plants that survive to this point usually put on a good show of blooms.
Thanks for hanging around today for my flower tour. Even when growing conditions are difficult, it's nice to look out our back windows and see our raised beds surrounded by flowers in bloom.
We received a very welcome 1.1" of rainfall overnight. And from the looks of our evening weather radar, we just might get a little more yet tonight.
The sun popped in and out of the clouds this morning, allowing our bean rows to dry. Picking beans from wet plants is an invitation to spread plant diseases. So just after noon, I did a first light picking of our green beans. While there didn't seem to be any disease problems in the plants, there was a lot of bug damage to the plants' leaves and bean pods. Before our second picking, I'll need to break out some insecticide and spray the plants. So much for organic green beans this season.
The overnight thunderstorm had splashed lots of mud on some of the beans. So they got a good soaking before being snapped.
With this first picking, our early varieties, Provider (50), Strike (53), and Contender (55) produced the most beans. Surprisingly, the Maxibel (61) variety also yielded a good many beans. I also got a few Bush Blue Lake (57) beans and almost none from the flavorful, but always difficult for us Burpee's Stringless Green Pod (50) variety. Numbers in parentheses are days-to-maturity figures.
I seeded our beans on July 6. That's 51 days ago, so we're actually picking beans a little earlier than expected.
This picking canned out to six pints. That's not a lot, but it's a start. Hopefully, with some rain, we'll get our usual second and third pickings of green beans. The second picking when all six varieties are producing is usually the heaviest.

My previous planting of Abundant Bloomsdale spinach didn't germinate. The soil may have been too warm, or I might have gotten the seed in too deep. And of course, I may have used bad seed. I just don't know.
So today, I used our garden hoe to really work up the soil down the spinach row. I found the soil somewhat compacted in places, probably from me walking down the rows to water our carrots and the failed spinach planting. I used different and somewhat older saved seed for this planting. Temperatures have dropped about ten degrees from last week's heat wave, so I'm hoping soil temperature won't be a factor in seed germination.
I also got on my hands and knees and went down the carrot and kale rows hand weeding them. While I could use my hoe in the aisles between the rows, there was just no other way to get the weeds out of the rows than pulling them by hand.
Saving Cucumber Seed
I cut the fat ends of around fourteen Japanese Long Pickling cucumbers for seed saving today. I had saved more cucumbers, but allowed a few of them to rot on our drying/curing table in the garage. I just forgot about them.
I only scraped out seed from the split cucumbers from their fat end, as those seeds seemed the most mature.
Other than the shot of the cucumber seed in a fermenting jar, I didn't take any pictures of the process today. Of course I've shared info on cucumber seed saving here in almost annual postings:
• Processing Cucumbers for Seed (September 8, 2022)
• Saving Cucumber Seed (August 22, 2014)
Cucumbers are one of the easier vegetables to save seed from. Of course, you have to have grown an open pollinated variety that you like. Our choice of the Japanese Long Pickling variety is because it produces cucumbers that are ideal for making bread and butter pickles and pickle relish.
If you're just getting into seed saving, let me recommend Rob Johnston, Jr.'s Growing Garden Seeds. Rob was the founder of Johnny's Selected Seeds, was a board member of the Seed Savers Exchange, and has been good enough to respond to this blogger's emails over time. The book/pamphlet is a real bargain from Johnny's Selected Seeds, currently priced at just $2.05. It's also available from Amazon at a cool $13.94!

Thursday, August 31, 2023 - August Wrap-up
The late James Underwood Crockett wrote in his August introduction in Crockett's Victory Garden, "August is the cornucopia month of the year..." With some really challenging weather conditions this month, we've not had a true cornucopia, but we harvested a lot.
We've enjoyed cantaloupe, cucumbers, green beans, paprika peppers, red bell peppers, sweet corn, tomatoes, watermelon, and yellow squash. For a drought year, that's not bad.
I started kale, carrots, spinach, and Sugar Snap peas from seed and transplanted broccoli and cauliflower. The poor Sugar Snaps direct seeded on August 19 are now up...with a lot of grass weeds in the row. If we have a late first frost, we might just make a crop of them.
A gamble that didn't work was overseeding the rotated out part of our East Garden plot with buckwheat. There just wasn't enough rain to germinate the seed on top of the soil. I plan to till the area and seed it to hairy winter vetch and buckwheat...that will get lightly turned under. Such a seeding worked well for us several years ago with the buckwheat serving as a nurse crop for the vetch.
The gloxinias I seeded on June 20 got moved from their fourpacks to four and a half inch pots yesterday. With any luck, we may see a bloom or two by Thanksgiving.
Contact Steve Wood, the at Senior Gardening