With temperatures getting into the mid-50s, I got out and pulled our tomato plants and cages today. Even with the warmer temperatures, the T-posts that supported the tomato cages were still pretty well frozen in the ground. Eventually, I'll need to dig them out and store them for the winter. I also have a lot of tomato trash (dead tomatoes and mulch) on the ground that I hope to rake up and compost.
Our planting of hairy winter vetch, visible in the foreground of the photo above, has covered the part of our East Garden plot that was rotated out this season and will be gardened next season. Also shown is a large, working compost pile. An older pile, elsewhere in the field, should be ready next spring.
It's dry here despite several recent rain showers. "Our" pond is a bit low. A neighbor's pond is down over two feet. And the creek down the road from us is dry in places where I've never seen it dry before.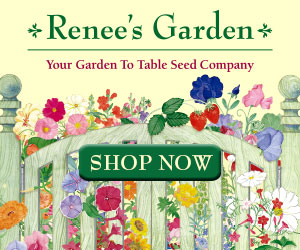 The U.S. Drought Monitor still shows Sullivan County in the "Moderate Drought" classification, but I'd suggest we're into something a bit worse.
"Our" above is in parentheses, as the pond actually isn't on our property. It's adjacent to our land and part of the 1-2 acre area the East Garden sits on that we mow and help maintain. Besides the waterfowl and one of our dogs in the photo at left, you can see how far down the water level in the pond has dropped this season.
As my wife, Annie, often says, "We're blessed to live in such a beautiful setting," despite the water problems.

I placed our first seed orders for next season this morning. Since we start petunias, onions, and geraniums in January each year, it's important to get orders placed early. The Seed Savers Exchange and True Leaf Market got small orders. Onion seed will come from both vendors and geranium and petunia seed from True Leaf.
With several seed catalog covers now available, I updated the animated GIF on our Trusted Seed Suppliers page. I really enjoy the cover art the companies use. I also let a couple of good companies I'd had issues with out of the doghouse and returned them to our Others to Consider section of recommended seed suppliers.
I've done business with all of the suppliers listed (other than the Canadian ones) at one time or another over the years with mostly satisfactory results. Vendors that screw over customers don't do very well in the competitive garden seed market. And one can always check out new or unknown vendors through the customer comments on Dave's Garden Watchdog.
I worked a bit this morning downloading digital seed catalogs from several companies. One was the Seed Savers Exchange 2024 catalog. Later in the day, the paper version of their catalog arrived in the mail. It has a lovely cover, and I'll enjoy paging through it this evening.
I thought sharing links to the digital catalogs might be helpful to readers. So here they are:
It was cool and rainy today, so no outdoor work got done. I did take time to grind the egg shells we save to powder. We use the ground egg shell under our tomato and pepper plants to provide calcium to fend off blossom end rot.
We rinse and dry the egg shells after cracking and then freeze them until there are enough in a quart freezer bag to justify a grinding session. During my farming years, we scraped the albumin out of egg shells, dried and crushed them, and fed them to our flock of hens to supply calcium and cut down on the need for oyster shell for the birds.
Two of the catalogs I downloaded this morning had covers that made me smile. It's a fun time of year looking at these gardening wish books.

Monday, December 4, 2023 - Buying Guides
I'll get this one out of the way up front. If you are holiday shopping for a gardening friend, let me suggest taking a look at our The Old Guy's Shopping Guide for Gifts for Gardeners and our Shopping Guide for Gardeners. Both contain lots of things gardeners would like.
Now that my advertisement is out of the way, let's move on to December gardening chores.
I'm waiting for somewhat warmer days before finishing clearing our East Garden of tomato and pepper plants and cages and our row of zinnias. I also have two asparagus patches to clear and compost.
Along with those chores, I'm working inside on our garden plans/maps for next season and figuring out what seed I need to order.
I completed one of my least favorite gardening jobs this morning. I inventoried our commercial and saved seed, returning the seed to our big freezer in less than 24 hours. Sadly, I can't seem to find the Eclipse pea seed we saved this year or our older Encore seed. I'm worried that we may have eaten the Eclipse seed! But I'm somewhat hopeful that it's just lost, as it should have been with the Encore seed that is also missing.
Both Eclipse and Encore are endangered supersweet varieties we're trying to preserve. I do have a good bit of older Eclipse seed, so not all is lost.
| | | | | |
| --- | --- | --- | --- | --- |
| | | Required FTC Disclosure Statement: Botanical Interests, Burpee, Renee's Garden, and True Leaf Market are some of our Senior Gardening affiliate advertisers. Clicking through one of our ads or text links and making a purchase will produce a small commission for us from the sale. | | |