With rain predicted for tomorrow, I hustled today to get as much done in our East Garden as possible. I'd done a first tilling of the 80' x 80' plot yesterday, leaving a good many large chunks of wet clay soil. Today, I tilled the plot again, overlapping my rows to the effect of two passes over the area. When done, parts of the plot were plantable. (Note that the darker brown soil in the image below is the remains of our old compost pile. I plan to transplant butternuts in that spot.)
To begin transplanting melons, I'd need lots of grass clipping mulch to hold back weeds and hold in soil moisture. With the tiller mounted on our lawn tractor/mower and a switchover to the mower deck taking hours, I decided to seed the half of our East Garden that we'll be resting this year to a buckwheat cover/smother crop (resting other than the butternuts and compost pile at the left rear of the photo).
I was pleased to find I still had about five pounds of buckwheat seed on hand that I didn't get to use last year. I broadcast the buckwheat over the 40' x 80' section with my Earthway Seeder, a Christmas gift from my lovely wife years ago. I ended up using around four pounds or a little less of the buckwheat seed.
While buckwheat seed will germinate if left on the soil surface, I shallowly tilled it under with the tines of my tiller set to go about an inch deep. Doing so may disappoint birds in our area, but then, they feast daily on the dogfood we have on our back porch.
While tilling close to our row of tomato and pepper plants, I noticed that one of the peppers had completely failed. Before dropping off some extra transplants at our local food bank this week, I'd carefully made sure I had at least one replacement plant for each variety transplanted. So I was able to quickly find the remaining Sunray pepper and set it aside until evening. With the sun going down, I transplanted the Sunray into the spot where its sibling had died. Since I really like yellow Sunray peppers, I'm hoping that this one will make it. But sadly, peppers have never done very well in our East Garden soil.
On the brighter side, when I transplanted the tomatoes and peppers, I found I was constantly digging up earthworms. When we began gardening this plot, the soil was dead and without any organic matter (or earthworms). Apparently all the turndown crops we've grown there over the last ten years have done some good for the soil as evidenced by the worms.
After finishing tilling in the buckwheat seed, I was able to drop out the tiller attachment fairly easily from our John Deere X-570 lawn tractor. Dropping out the mower deck several days ago had taken hours due to some design changes Deere made between our old X-500 and the new model's mower deck. To compound things, Deere had several mistakes in their manual on how to drop out the mower deck!
I cleaned the mower deck of all the mud and wet grass clippings it had accumulated as I mowed in very wet conditions. I didn't have enough energy left to sharpen the blades or lube the deck, final steps before remounting it. With an 80% chance of rain tomorrow, I doubt I need to hurry on getting the mower ready to go.
Required Disclosure Statement

Some of our text links go to the sites of our Senior Gardening Advertisers. Clicking through one of our ads or text links and making a purchase will produce a small commission for us from the sale.
I was finally able to make a first pass over our East Garden plot today with our pull-type rototiller. The soil was still a bit more moist than I'd like for tilling, but it appears I didn't do too much damage. With planting time rapidly slipping by, and rain predicted for the weekend, I decided to go ahead and turn the somewhat wet clay soil.
This plot will take at least one more pass with the tiller, if not more, to be planting ready. Between mechanical and physical breakdowns last season, the area was tilled only once in the spring. That made for some rough tilling today.
I went out this evening and did soil pH tests. Most of the area I'll be planting to sweet corn, broccoli, and melons registered an acceptable 6.8. But I did find a couple of spots that ran 6.4-6.5. Both were where we've grown potatoes in past years and added soil sulfur to acidify the soil to prevent potato scab.
Speaking of potatoes, I scrubbed them from our East Garden plan this week. Realizing that my knees wouldn't hold up to the stress of digging potatoes from heavy clay soil combined with the prospect of getting them planted late made me choose a wiser course.
With the potato section removed from the plan, I realized that I could split our sweet corn plantings into two areas. Most of our sweet corns are sh2 varieties that must be isolated from non-sh2 varieties. I'd hoped to achieve such isolation in one area by starting transplants for the Silver Queen and Who Gets Kissed non-sh2 varieties. With the plan change, I was able to move the Silver Queen and Who Gets Kissed varieties to the other end of our East Garden plot, possibly establishing some isolation by distance. Also, those varieties will be furthest from the woods/nature preserve and its raccoons and deer!
Having mentioned in my last posting here that I thought our asparagus harvest was winding down, our two asparagus beds overwhelmed me with shoots in my last two pickings. I've dropped back to picking asparagus every other day simply because I've been busy with other stuff.
Sunday, May 12, 2019 - Mother's Day
It would have been nice if we'd had a sunny day today for those getting out to celebrate Mother's Day. Unfortunately, the weather didn't cooperate, giving us another cold, cloudy, wet day.
Annie and my Mother's Day dinner was possibly a bit unusual. I prepared one of her favorites, Texas Nachos. The only ingredients from our garden for the dish were fresh lettuce and our last jar of canned kidney beans.
Despite a rather unappealing day, I was able to get out and do some work at the sides of our raised garden beds.
I took along my good camera to record some nice things I saw. Our lettuce patch now has several bare spots in it where we've harvested mature lettuce. About this time in the spring, lettuce gets iffy, as warm weather and longer days make it bolt and/or get bitter. With our fifty degree days of late, we've not been in danger so far of the lettuce getting bitter. By the end of this week, temperatures are supposed to be in the eighties, so we'll need to use a lot of lettuce quickly.
Both our tall and short peas are beginning to show some blooms. It shouldn't be too long before we're enjoying another treat of the spring, fresh sweet peas. We even have a couple of snapdragons along the pea rows beginning to bloom.
Our first harvest of the season, asparagus, appears to be winding down a bit early. The cool weather may have slowed our patches production of spears. I've also let a lot of very thin spears grow to help fill in bare spots in the asparagus beds. I've also let some fat spears get by me and get too tall to pick. And the weeds are definitely back in our asparagus beds despite my frequent weedings. Fortunately, once we quit picking and let the asparagus fill out, it's foliage will deny the weeds light.

My main reason for getting outside today was to transplant some flowers along the edges of our main raised bed. I took geranium, vinca, and marigold transplants with me to the raised beds but ended up only putting in some vinca and marigolds. There weren't many good spots for the transplants as I'd run many of our plantings right to the edge of the beds. I also had previously put in a good many geraniums.
I ended up doing some re-mulching while transplanting flowers. We have had some weeds break through where the mulch was thin or close to the stems of our veggies. While adding mulch involves a bit of carrying and bending, it's far, far easier and less time consuming than weeding.
Like most homeowners, I have a long list of things I want to get done in the near future. Gardening-wise, we're pretty much on hold until the soil in our East Garden dries enough to permit tilling. Looking at our extended weather forecast, we may not get a break in the wet weather until near the end of this month.
While the soil is still pretty wet, I need to weed the flowerbeds around our house. I've let them get overgrown with weeds while I've concentrated on getting our garden plots planted.
One unexpected plus came from planting our long (80') row of tomatoes and peppers into the East Garden this week. I ended up being able to put in eight Hungarian Spice paprika peppers in the row. I had previously thought I'd need to turn an isolation plot in the field next to us for the the Hungarians. But they're at the end of the row, far enough to prevent much crossing with the other peppers in the row. In the past, we've had problems with deer nipping off plants in isolation plots close to the woods (and its nature preserve).
Friday, May 10, 2019 - East Garden Tomatoes and Peppers
It was cloudy with a cold damp wind much of the day today. In spite of some less than ideal conditions, I finished transplanting and mulching tomatoes and peppers in our East Garden. I started gathering supplies around ten in the morning and didn't finish until almost six in the evening.
Since I hadn't been able to till our East Garden plot this spring, I continued giving each tomato and pepper plant a deluxe hole about a foot deep and twelve to eighteen inches in diameter. Soil from the holes got mixed with peat moss, lime, 12-12-12 fertilizer, and ground egg shell. The lime and egg shell provide calcium that helps fend off blossom end rot.
I'm desperately hoping that the heavy layer of mulch I surrounded the plants with will kill off the vegetative growth under it. It has worked in the past, but I'm still a bit worried.
I cut back my tomato planting plans, transplanting only one each of Dixie Red, Bella Rosa, Better Boy
, Chef's Choice, Crimson Sprinter, Moira, Quinte, an Earlirouge grown from our saved 1988 seed, and a Honey Bunch (grape). By reducing the need for tomato cages, I was able to cut four older cages in half to make eight more pepper cages to accommodate the Hungarian Spice pepper plants I put near the end of the row. I also planted a Gold Standard and an Early Red Sweet pepper. The Early Red Sweet variety may be the same as our saved Earliest Red Sweet peppers.
In all, we now have thirteen tomato and thirteen pepper plants in our East Garden. That's in addition to the six Earlirouge tomato plants and seven Earliest Red Sweet pepper plants in our raised beds. If most of the plants do well, that's far more than my wife and I can eat or put up. But it's really nice to be able to share fresh produce with friends, family, and our local food bank. And I really enjoy seeing how the various varieties grow and produce, not to mention tasting them.
It was supposed to rain pretty much all day today. Knowing that last night, I stayed up late drinking scotch and surfing the Internet. I knew I could sleep in this morning without losing a nice workday in the garden.
While it's been cloudy, cool, and windy today, we really haven't had much rain! Even so, I restricted my gardening to picking asparagus and a Jericho romaine lettuce and weeding and mulching the rest of our onions. After yesterday's fun and games, I'd somehow forgotten that I'm 70 years old and usually require a day or two of recovery time after working a full day in the garden.
But I also began my day, as usual, thanking the Lord for another day of wonderful life in retirement.
The web browsing did produce some interesting finds, especially since I'm in the middle of transplanting tomatoes into our East Garden plot.
A piece in The New York Times, Reinventing the Tomato for Survival in a Changing World by Tejal Rao, tells of small farmers preserving and breeding unusual open pollinated tomato varieties. With our efforts in preserving several tomato varieties, I found this story really interesting.
On the not so bright side, a Washington Post story, A new tariff on Mexican fresh tomatoes starts Tuesday. Get ready for prices to skyrocket by Laura Reiley, relates that prices for store bought tomatoes may go through the roof next fall and winter due to new tariffs.
The United States will impose a 17.5 percent tariff on Mexican tomato imports starting Tuesday, and economists say that could lead to shortages and price increases of up to 85 percent as soon as this winter.

According to an analysis by economists at Arizona State University conducted in April, American consumers could soon be paying 40 to 85 percent more for vine-ripened fresh tomatoes.
While hothouse and shipped tomatoes seem to me to be basically red and wet with little flavor, I do like a tomato on my submarine sandwiches all year around. I guess the prospect of expensive tomatoes this winter may make this summer's harvest taste all the better.
Something that showed up on Facebook, not always the best source for gardening wisdom, stuck in my mind last week, and I decided to give it a try. It was a simple weed killer formula. I'd been contemplating spraying around our deep well vent with Roundup, but really didn't like using that product around a water source. The Facebook formula called for vinegar with some Epsom salts mixed in with Dawn dishwashing detergent as an emulsifier.
I warmed the vinegar in a Pyrex measuring cup in our microwave before dissolving the salt in it. While I have some commercial sticker spreader on hand, I went ahead and added a bit of Dawn to the mix before dumping it into a sprinkling can.
To my pleasant surprise, the homemade mix killed most of the grass growing out of the cinder block that protects our well vent. I still need to go back and give some surviving grass another shot of the vinegar/salt solution.

I got started transplanting tomatoes and peppers into our East Garden plot today. I didn't get all that far, putting in just four each of tomatoes and peppers. I also replaced two of our sage plants that serve as corner and halfway markers for the plot.
Not having been able to till this area yet this season, I gave each plant a deluxe hole. I dug out the clay soil and mixed it about half and half with peat moss. Each hole got 12-12-12 fertilizer, lime, and ground egg shell worked into its base. Then I watered the holes with a starter solution of Quick Start and Maxicrop fertilizers and Serenade biofungicide. The dug soil mixed with peat moss got mixed in with more 12-12-12 fertilizer, lime, and ground egg shell before being returned to the hole and watered.
Then I squished in a transplant and used the remaining soil/peat moss mix to build a trough around each plant to retain water. I mulched the plantings with grass clippings before adding a cage around each one. Even though our East Garden is somewhat shielded from the wind, I anchored each pair of tomato cages to a T-post, as I've had tomato plants top heavy with fruit blow over in this field before. The pepper cages seem to do okay in the wind.
I really piled on the grass clipping mulch around the cages. While the mulch was fairly dry, it's supposed to rain tomorrow which should heat up the mulch, killing off weeds under it. I hope that works!
The tomato varieties that went in today were Red Pearl (grape), Bellstar (paste), Mountain Fresh Plus, and Mountain Merit. The peppers were Red Knight, Sunray, Ace, and Abay. I'd forgotten that I'd found a couple of Red Pearl seeds, so we'll have an open pollinated grape tomato plant. And I'm really excited that some ancient Sunray seed germinated and produced nice transplants. I haven't found a yellow pepper the equal of Sunray since it went off the market.
I'm hoping to get back to this planting on Friday. It is supposed to rain almost all day tomorrow. But Friday should be clear, if a bit muddy. And today, well, it got up to 82° F this afternoon. We also had a fairly stiff breeze which kept the black flies off of me.
| | | | | |
| --- | --- | --- | --- | --- |
| | | Required Disclosure Statement: Botanical Interests, Burpee, and True Leaf Market are Senior Gardening affiliate advertisers. Clicking through one of our ads or text links and making a purchase will produce a small commission for us from the sale. We're also a consumer member of the Fedco Seeds Cooperative. | | |
Tuesday, May 7, 2019 - First Lettuce
I've mentioned here before that we have our best start on lettuce in years. I seeded our transplants in February, moved them outside in mid-March, and transplanted them into one of our narrow raised beds on April 3. So it's no wonder that some of our lettuce is beginning to mature despite some late frosts and such.
Before I did my second straight day of mowing, I cut our first two lettuce this morning. I cut two Boston butterhead varieties, Nancy and Skyphos, which produce soft, delicious heads (if picked early enough).
We didn't get to sample the freshly picked lettuce this evening, as I had to thoroughly wash the lettuce, and it took forever to dry. When suppertime rolled around, the lettuce hadn't been in the fridge long enough to chill. (I like my lettuce cold and crisp.) So supper tomorrow night will probably be salad with some grilled chicken on top.
Removing the two heads of lettuce left just enough room in our lettuce patch to squeeze in a Sun Devil transplant midway between where the Nancy and Skyphos had been.
The head of Nancy lettuce had me fooled for a while. I misidentified it as a Sun Devil, a variety I want to leave in the garden for seed saving. When I checked my garden plan/chart, I saw the name "Nancy." Going to the Turtle Tree Seed Initiative site, their photo confirmed that the lettuce was truly a Nancy. I actually learned about Turtle Tree a few years ago when I was searching for Nancy lettuce seed when none of my regular suppliers had any. Turtle Tree did, and of course, they eventually began carrying the Earlirouge tomato variety grown out from some of our saved seed!
Porch Plants
Some of the petunias I started in January and February are now in full bloom. They hang from our back porch, currently surrounding the one hummingbird feeder we have up. The bloomers are all Supercascades which produce single blooms. Our Double Cascades which produce lovely ruffled blooms are a bit behind, as they languished after germination on our kitchen windowsill.
Not all of our porch plants are ones we've grown from seed. I bought a begonia this year, simply because I liked its color.
Other Stuff
I hung five praying mantis egg cases yesterday. I'd found one last fall and overwintered it in our refrigerator, but I also ordered a five pack of them last winter. One egg case blew away in the wind, but I did get the other five secured using a needle and thread to hang them. Threading the needle with my old eyes was the hardest part of the job. Our supplier for the egg cases is now sold out for this year.
Our cold frame is once again full of plants. I moved our melons and squash under the frame this week. While a cold frame is great for frost protection, I use ours for wind protection as well. On very windy days, I close the frame with either a six inch block or a one foot 2x4 holding it partially open so the plants are protected from the wind but also won't overheat.
Mowing and raking today took about four hours. I only had an acre plus to mow, but the raking took forever because I'd let the grass in the field next to us get too high. The raking produced lots of grass clippings which I dumped in piles down the center of our East Garden to mulch the tomatoes and peppers I hope to plant yet this week. I've given up hope that the East Garden will be dry enough anytime soon for tilling. I plan to dig a deluxe hole for each tomato and pepper plant and mulch them in with the grass clippings. The very green mulch should kill weeds under it (I hope.). Our tomato and pepper transplants are getting too big to hold any longer in their sixpack inserts.
We finally got a lovely, sunny day. It was still way too wet out to mow, but I found a lot of other productive things to do in our garden. Our spinach was ready for a real first picking. Actually, I used scissors to cut off the outer leaves of the plants, leaving the center to regrow. Since seedling weeds had sprung up around the spinach, I used a soil scratcher to cultivate a bit before smothering the weeds with grass clipping mulch.
The spinach required three rinses to remove the dirt, dust, and extraneous material from it. It also took several hours to dry on our kitchen counter. But this picking will keep us in fresh spinach for a week.
Moving to another garden bed, I scratched up weeds along one side of our onion planting. The other side of the bed had an inch or so of standing water around it, so I'll have to wait to work that area. With plenty of grass clippings on hand, I mulched the double row of onions right up to our emerging carrot rows in the center of the bed.
We've already had a few weed breakthroughs in our planting of garlic, so I re-mulched areas where the mulch had gotten thin or been disturbed (probably by cats and dogs).
When I was in town, I picked up more Fordhook 242 lima bean seed. My planting from a week ago hadn't yet emerged and a germination test I started with the 2017 seed totally failed. I wet the new seed, drained it, and dumped it into a bowl of Captan fungicide. Once coated, I moved the seed to another bowl set in the sun to dry a bit.
Then I used my soil scratcher to open a very shallow furrow down the lima bean row. I did disturb a few emerging limas, but not many...maybe five in the fifteen foot row. I spaced the new seed three to four inches apart in the row before covering them with soil. I'm not sure if our original planting failed due to seed rot or just bad seed, but a quick replant will hopefully give us lots of limas this summer.
Besides picking spinach, I also picked asparagus. With the wet, cloudy weather we've had, production has dropped off a bit. I brought in about fifteen good asparagus spears.
After a short break, I found our biologicals sprayer and filled it with Thuricide. The biological gives cabbage looper or small white cabbage moth worms fatal cramps. Sprayed regularly, Thuricide keeps most brassicas fairly free of worms. I gave our broccoli, Brussels sprouts, and cauliflower a good shot of it. I also sprayed our one remaining blue spruce tree, as Thuricide is somewhat effective in controlling bag worms.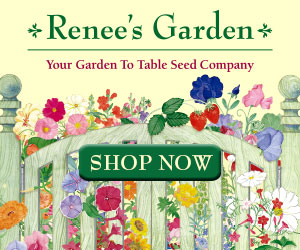 I saw a meme on Facebook today that said, "Thank goodness it's raining. My mud was getting dehydrated!" We're in no danger here of things drying out, as we're having another cloudy, rainy day. As I walked back to our asparagus patches, every step produced a squishing sound.
The oregano I dried this week may have made enough to last us over a year. Since I crushed rather than grinding the dried oregano, it's hard to tell how much we got compared to past savings. There's still room in our new oregano jar, so I may dry another batch. It dried in our dehydrator in about eight hours, but I let it go overnight (on low - 95° F) just to be sure it was thoroughly dried. After that, I'll probably dry and grind sage, as our sage jar is almost empty.
On my way back to the house, I noticed that our spinach is ready for another picking. While the last picking was actually a thinning from which I saved baby spinach leaves, this time around I'll be picking some considerably larger leaves.
Inside, I saw that our sweet corn transplants are up. The fresh Silver Queen seed germinated at 100%. The two year old Who Gets Kissed seed did well at 87% germination. Of course, both trays of sweet corn were started over soil heating mats which undoubtedly improved germination rates over what would have happened in the field.
If and when we're able to direct seed the rest of our sweet corn, I'll also start another tray of corn to fill in bare spots in the rows. I frequently use older corn seed of various varieties for such seedings.
Our current extended weather forecast from the Weather Underground doesn't hold out much hope for the soil drying out enough to till. We may have a break tomorrow and Monday that will allow me to mow grass.
Thursday, May 2, 2019 - Transplanting Vinca and Starting Butternut Squash
I realized late last evening that I'd forgotten to start our butternut squash. I had looked for a bulb pan a day or two earlier, but didn't find any. I prefer to start our butternuts inside in a large pan/pot that can support two or three plants. So a bit after eleven, I found some 8" bulb pans buried under some other pots in our basement plant room.
I also noticed that some Pacifica Vinca I'd started several weeks ago in a communal pot were ready to go into fourpacks.
I filled the bulb pan and three fourpacks with sterile potting mix and had at it. The Vinca were just the right size for moving, as they'd put on their first true leaves but their roots weren't tangled. The communal pot produced enough to fill all twelve cells of the fourpacks.
I planted six butternut seeds in the bulb pan. If they all emerge, I'll need to cut back to just two or three plants.
Not Tonight, Deer!
It's not too early to think about and prepare for keeping deer out of ones sweet corn patch. Since it's a rainy day, and we're flush with eggs, I made a batch of Not Tonight, Deer!
Not Tonight, Deer was once a commercial product that we found very effective in deterring deer from eating our sweet corn. Sadly, the company went out of business several years ago. Possibly a sign of the product's popularity, several copycat recipes have appeared online in recent years.
After trying several other commercial deer repellents, I tried my hand at making some Not Tonight Deer two years ago. It proved just as effective (and smelly) as the original product.
The commercial package listed "dehydrated whole egg solids (97%)" and "white pepper (3%)" as the only ingredients for the product.
The mix I made today included eighteen well beaten eggs with a small jar of white pepper and a bottle of habanera sauce mixed in. That's the same bunch of ingredients I used two years ago, although I also made half of the old batch with buttermilk (which didn't seem to improve the effect on deer).
After mixing the ingredients, I used an old strainer to strain out any solids in the mix. I got a bunch of stringy egg remains in the strainer that would easily clog most hand sprayers. Then I funneled the mix into a gallon milk jug and added water to fill the jug.
I set the jug outside to cure (rot) a bit. When I need to use it, I'll again strain the Not Tonight Deer into my sprayer, using about a cup of the concentrate to a gallon of water.
I got my best results by spraying our sweet corn about every five days. I sprayed more often after a good rain.
Let me add that while Not Tonight, Deer seems really effective in deterring deer, it doesn't seem to have much effect on raccoons! We rely on dogs for that deterrence.
Other Things We've Tried (with varied success)
I made extensive use of electric fencing during my farming years for our hogs and cattle. Such fences are very effective at keeping livestock in and deer and raccoons out. But fencing equipment can be expensive and the fences themselves require lots of mowing and weedeating to keep the fence from shorting out.
Over the years, we've experimented with varying success with Nite Guard Solar Predator Control Lights, Sweeney's Deer Repellent Stations
, and Irish Spring
bar soap. We still use Irish Spring bar soap cut into small pieces scattered along ones corn rows early in the season to some effect. But once ones corn tassels and begins putting on ears, the Irish Spring doesn't seem all that effective.
I also still hang our old solar powered Nite Guards every season, although deer quickly figure out the bluff if you don't move the flashers every few nights. I've found the Sweeney's Deer Repellent to be quite effective in keeping deer from grazing off the tops of sweet potato plants, but not so much with sweet corn.

Drying Oregano
Between thunderstorms today, I hustled out to our herb garden and cut oregano. I filled a gallon bucket with a mix of Italian and Greek oregano. It turned out that was way too much oregano to fit into our food dehydrator.

Instead of pinching the leaves off the stems, I piled stem and all onto our four dehydrator trays. I'm hoping I can easily strip the leaves off the stems when they're dry.
The dehydrator went on top of our chest style freezer in the garage. That has become our dehydrating site since I started drying some garlic years ago in the house. The garlic odor quickly overwhelmed my wife and I, and the dehydrator went to the garage. Most herbs, though, don't have as strong an aroma as garlic and can be easily dried inside. But once I tried the garage site, it turned out to be quite handy...until I needed something out of the freezer.
Weather Outlook
Our extended weather forecast from the Weather Underground calls for rain in eight out of the next ten days! While I'm ready to go gardening and till our large East Garden plot, such activities are definitely on hold until things dry out. For us, that means a late garden, but we'll eventually get the plot planted. For area farmers, this stretch of weather could be a real disaster, as they simply can't get into the field to till and plant.
Required Disclosure Statement
Some of our text links go to the sites of our Senior Gardening Advertisers. Clicking through one of our ads or text links and making a purchase will produce a small commission for us from the sale.
Click on images to open larger view in new tab or window.
Hover mouse over images to reveal labeling.
I always try to get our raised garden beds in our back yard planted and mulched in April. With all the rain and late frosts we've had, I feel fortunate that our main garden is almost done. Only a double row of onions remains to be transplanted.
In May, I move on to planting our large East Garden plot. We've not had a break in our wet weather long enough for the 80'x80' plot to dry out enough for some necessary tilling. And, our current extended weather forecast calls for more of the same.
While our melons transplants were started late enough that they won't stunt or outgrow their pots, I am worried about our tomato and pepper transplants for the East Garden. While started in deep sixpack inserts in anticipation of a delay in transplanting, it appears that things may stay wet long enough that the plants could stunt in their current sixpacks.
I could move plants to four inch pots to buy a little time. I could also get creative and transplant them into deluxe holes without first tilling their row, using lots of grass clipping mulch to suppress weeds. That trick won't work for our melons, as the East Garden didn't get tilled or fully planted last season due to some knee problems. Melons often put out very long roots far beyond their vines in search of moisture. Untilled ground isn't conducive to such root growth.
Here's a look at our East Garden plot with our current garden plan under it.
I cheated a bit on rotations this year in our East Garden. Our row of tomatoes and peppers will extend a few feet into what is normally set aside or rotated out ground planted to a cover crop to improve the soil. I'm also growing our butternut squash on the site of our most recent compost pile. I just finished screening the last usable compost from the pile yesterday, but there certainly has to be some good nutrition that has washed into the soil.
Our pumpkins have once again been banished from the East Garden. They overgrew and crowded out our butternuts last year, so they'll go on the site of an old compost pile well outside our regular East Garden plot.
And I'm planning on having at least one isolation plot well removed from the East Garden. It will contain our Hungarian Spice paprika peppers. They need isolation from our other peppers as I hope to save seed as well as making a lot of ground paprika from them.