I'm not quite sure what happened to spring, but it seems to have disappeared. Our current extended weather forecast calls for highs mostly in the 80s with little to no precipitation! We had an overnight low of 37° F early Friday morning, but such near-frost temperatures now appear to be a thing of the past.
I'm not complaining (too much), as I mowed and raked our lawn in 70 degree comfort yesterday afternoon. But the warmer temperatures along with limited precipitation will require daily watering of our emerging carrots, late peas, and the sweet corn I transplanted last week until they're established and mulched. The rest of our plantings are heavily mulched and seem to have fairly good soil moisture right now.

You can easily see our Eclipse peas emerging in the photo above left. You'll have to strain your eyes a bit (or click for the larger image) to see the feathery carrot plants coming up down the middle of the bed in the image above right.
Enjoy the content on Senior Gardening?
If so, why not come back to our Senior Gardening List of Affiliated Advertisers the next time you plan to purchase something online. Clicking through one of our ads will produce a small commission for Senior Gardening for any purchase you make, and you won't pay any more than you would have by directly going to the vendor's site.
Thanks!
Monday, May 4, 2015 - Another Trellis
With our late peas finally germinating, the time had arrived yesterday to put up some support for them. While short peas can be grown successfully with no support, we'll be saving seed from our Encore and Eclipse peas, which requires keeping the pods up off the ground. We will, of course, indulge ourselves, using our first picking of the supersweet peas for table use.
At planting, I had driven T-posts into the ground to support a single trellis. The short Eclipse and Encores varieties only grow to about 3-4' tall, so I used my shortest T-posts and some old nylon trellis netting
I mended and cut down to size. Just a top and bottom wire were required to hold the trellis netting in place, rather than the three wires I use for our taller trellises that support our tall early peas and later, our vining cucumbers.
I'm not worried about the two varieties cross pollinating, as Encores were part of the Eclipse breeding program. Both varieties are PVP protected, so I won't be sharing seed with anyone else, and a little crossing might improve both varieties. And...I still have pure Eclipse and Encore seed in frozen storage, just in case.
I added several snapdragons at the ends and middle of the trellised pea row. Snapdragons do well for us in a mixed planting with peas. The peas somewhat overwhelm the snaps for a while, but when we clear the pea vines, the snapdragons put on a burst of growth and bloom until fall. The trellis helps keep the snapdragons erect.
I should add here that our experiment with pre-sprouting our pea seed wasn't successful. The peas that have emerged are the row of seed I put down the middle of the row that hadn't been pre-sprouted. Also, the clothesline wire we use to hang our trellises requires periodic tightening, as it stretches in the sun.
Garlic
Our garlic that I mulched with a mix of grass clippings and leaves on April 9 had begun to show bare spots in the mulch already. While the leaves are slow to break down, the grass clippings decay at a pretty fast rate. So I began spreading grass clipping mulch around the garlic and over the old mulch yesterday, finishing the job today. Getting new mulch down will save a lot of weeding later on, while also retaining precious soil moisture.
Tomatoes and Peppers
I removed the paper cup cutworm collars from our tomatoes and peppers yesterday. While the collars offer excellent protection against cutworms, they also limit lateral root growth of the plants. With the collars off and after a good watering, the tomatoes seemed to grow an inch overnight. But that just may be me being hopeful. The peppers still seem to be waiting for something before putting on any serious growth.

Watering
It's a bit unusual to have to water much at this time of year, but our plants are certainly responding to it. We really limit watering later in the season, as our well won't support it, and I've never gotten around to adding rain barrels to our downspouts. But our sweet corn, tomatoes and peppers, late peas, and carrots and onions are all doing better now that we water every or every other day. I skipped watering this evening, as I'd watered heavily last night...and we have a slight chance of rain tonight. Over the weekend, the grandkids handled watering chores, although either Annie or I had to be present to prevent mayhem from occurring with the hose.
Early Peas
Our early peas that were seeded in March appear to be thriving. Widening the double trellis they're supposed to grow between may not have solved our wind problems with the tall peas. The peas almost daily have to be trained to grow back inside the trellises.
But they sure look nice!
We're into a lovely stretch of weather with daily highs in the 80s. Our furnace has been turned off for several days, and Annie and I slept with our bedroom window open last night. At this rate, it won't be long before we have to turn on our air conditioner. About the only improvements I could ask for in the weather are a little less wind and a bit of rain.
I'd planned to spray our brassicas and our blue spruce trees with Thuricide today, but strong winds made that a no-go. Our apple trees have dropped their blossoms, so we'll need to spray them also, but with something a bit more potent than Thuricide.
With the gorgeous weather also comes the dangers of UV exposure. I've did our Senior Gardening Annual Nag About UV Exposure in April, so I'll just leave it with this short reminder that it's time to break out and begin using your sun protective gear, if you haven't already.
Asparagus
While watering our main raised bed this morning, I noticed that we had some very tall shoots in our asparagus bed. Apparently the warm temperatures have stimulated growth of the delicious vegetable, making picking an every day job now. Since I'd skipped picking yesterday, much of the asparagus was a bit taller than I usually pick.
I obviously have some serious weeding to do in Bonnie's Asparagus Patch. But with the dry soil conditions, I end up just tearing the tops off of the plants when I try to weed. But it's the patch that survived for twenty years with absolutely no care, so I guess it will be all right.
I went ahead and picked what turned out to be a little over two pounds of washed and trimmed asparagus shoots. Such daily or every other day production is obviously more than we can eat, so it may be time to start freezing asparagus tips for the winter.

As I'm writing at mid-day today, my office is filled with the sounds of farm machinery working the fields around us. With the windows in the house open, the sounds flow in on a strong breeze that made working outside quite pleasant, but also prevented any spraying.
It appears that we may have two or three more days of sunny weather before the next round of rain comes in. I suspect the farmers will make good use of that time getting their fields planted. If they follow normal crop rotations, we'll have corn all around us this year.
Egret Convention
When I drove into town this afternoon, it appeared there was an egret convention in a shallow area of Turtle Creek Reservoir. Seven white egrets and a couple of blue heron were "fishing" in the same area.

I had my backup camera in the truck, so I grabbed a few shots of the often shy birds.
Wednesday, May 6, 2015 - Spray Day
I've been waiting several days to be able to spray Thuricide (BT - bacillus thuringiensis) on our blue spruce trees and brassicas. The biological insecticide prevents bagworms on the evergreens and holds back cabbage worms on our broccoli and cauliflower. But it's been too windy to spray for almost a week.
With variable winds today running from no wind to about 15 MPH, I set out to get our spraying done. Doing the broccoli and cauliflower was easy. One of the problems in spraying our blue spruce trees is that they've grown taller than a regular hand sprayer can reach. So after mixing Thuricide with Spreader Sticker, I drove our truck to the upwind side of the trees, standing in the truck bed to reach the tops of the trees. I waited until the wind died down before spraying the lee side of each tree.
Since our apple trees dropped their blossoms earlier this week and no bees were present, I loaded our pesticide sprayer with Bonide Fruit Tree Spray. Spraying with true insecticides required adding a paper mask and glasses to my usual sun protective clothing of a sun hat, a long sleeved shirt, and gloves. I again sprayed the tops of the trees from the bed of the pickup truck in order to reach the tops of two of the trees. With just three smallish apple trees to do, it only took a single gallon tank of fruit tree spray. I went through four tankfuls of Thuricide to do the blue spruce and brassicas.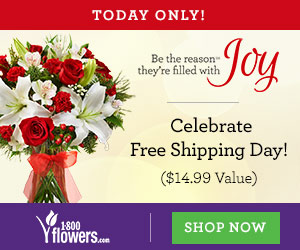 We're winding up an extended warm, dry spell today that had me wondering last night about turning on our air conditioner. It's also had me out watering our raised beds every day or every other day to keep our transplanted sweet corn and onions and our direct seeded carrots and late peas growing. But we now have a rainy period coming up, promising up to an inch and a half of rainfall over four days. That's a good thing, as every storm that's come through so far this month has missed us, leaving our monthly precipitation total to date at zero!
With rain hopefully on the way, I got our lawn mowed today ahead of the rain. Other than watering and mulching a little more of our sweet corn, I didn't do much gardening.

Friday, May 8, 2015 - Sweet Corn
I waited until just before sundown last evening to sprinkle a little 12-12-12 fertilizer between our sweet corn plants and finish mulching the bed. Getting enough fertilizer around the plants with their one foot spacing may be a bit of a challenge as the plants grow. With the mulch, liquid fertilizer may prove to be an answer.
I've had to replace several weak plants with new transplants over the last week. But for the most part, the sweet corn transplants have taken hold and are looking pretty healthy.
Flower Beds
I finally got back to working our flower beds this morning. I'd pretty well cleared them of weeds several weeks ago, heavily mulching the long bed on the east side of our house. I didn't, at that time, mulch the two beds on either side of our front steps, so I had a little soil scratching to do before planting the beds.
I'd hoped to transplant both dianthus and impatiens today into the shaded front beds, but our home grown impatiens transplants were still too small. So I mulched and also transplanted dianthus plants grown from seed saved over the years. The original variety was carpet mixed, with whites, reds, and bicolor blooms. Over the years, the plants from saved seed have gone mostly to red and pink blooms.
I had one surviving dianthus plant come back up in each of the beds. Dianthus are usually considered biennials, although we've had them last for three years occasionally. Working around the remains of our tulips, I was able to transplant a short row of dianthus in each bed.
I still have lots of dianthus transplants left over. I usually plant a long line of them along the east side of our house. I hope to bunch some Shasta and Gloriosa daisies in the east flower bed. So I still need to figure out where the extra dianthus will go.
Odds 'n' Ends
I noticed the first pea blossoms of the season on our early peas last evening. I got a good shot of them this morning.
Our onions and carrots are the only crops in our main raised bed not yet mulched. Both got off to a slow start. The small plants along with the tight, intensive planting, prevented mulching, as it would have buried the young plants. Both are making progress, but probably won't be ready to be mulched until this time next week. Until then, I'll have to continue to pull the tiny seedling weeds that constantly appear.
Speaking of mulch, I didn't rake grass clippings after I mowed the lawn yesterday. The grass wasn't all that high, and I didn't windrow it when I mowed. The grass can use the nutrition added by the clippings. The clippings are also filled with maple wings right now, and I don't want to have to be constantly pulling baby maple tree weeds out of the garden. Even in heavy mulch, some of them germinate.
At the far end of our onion and carrot bed, our lettuce adds a splash of vivid color to our garden. The intense reds and greens catch my eye whenever I'm in the area.

Our garlic continues to prove that it is one of the easiest garden crops there is to grow. And our broccoli and cauliflower, after a rough start by a few of the transplants, look to be on their way to producing a nice crop.
Sunday, May 10, 2015 - Mother's Day
While storms rip parts of the central and southeastern United States, we've had some very gentle rain over the last twenty-four hours. So far, we've only received a tad over a half inch of rain, but have a fair chance of getting another half inch or so tonight or tomorrow.
Looking at our onions and carrots last evening, I rethought my plan to mulch them towards the end of this week. The onions had perked up enough to be carefully mulched. By leaving the center of the double row of carrot seedlings open, I was able to mulch right up to the outside edges of those rows. When the carrots put on some more size, I'll add mulch down the center of the rows. Other than filling in the center of the carrot row and adding a bit more mulch around our late peas, our main raised bed is now completely mulched.

Weeds in Asparagus
When asparagus puts on its summer growth, it often forms a canopy that chokes out short surface weeds. Our narrow raised bed of asparagus requires some weeding, as light gets onto the soil from the side. But its weeds are mostly ones brought in with compost that didn't heat up enough to kill the weed seeds in it, demonstrated by the many tomato seedlings that come up in the bed. On the whole, though, it's pretty easy to keep weeds under control in our raised asparagus bed.
Our second asparagus bed, Bonnie's Asparagus Patch, is another matter where weeds are concerned. When we began taking care of the bed several years ago, it was filled with poison ivy and other undesirable weeds. Closely mowing the bed and then weeding throughout several seasons cleared out the poison ivy, but a number of other weeds now thrive there, often rendering asparagus shoots almost invisible during the picking season.
I've tried manually weeding the bed the last couple of years without much success, other than the clear area you can see in the foreground of the image at right. So today, I took some drastic action to eliminate or at least minimize the weeds. I mixed a small bucket of Roundup
herbicide, donned latex gloves, and applied the Roundup on the weeds by swiping them with a sponge soaked with the herbicide. That allowed me to treat the leaf tops and hopefully, not get Roundup on any asparagus underneath. I did use one hand to check each area treated to see if any asparagus was present.
Since I avoided areas with actively growing asparagus, this treatment will be a bit hit and miss. But I hope to knock out enough of the weeds to be able to manually remove the rest. Then, the bed is due for a good coating of compost, which of course, will bring in its own crop of weeds. But seedling tomatoes and clover have to be easier to weed than the stuff that got going in the patch the last few years.
More Mulching
As I wound up my gardening today, I saw that we possibly had just enough grass clippings left to apply another layer of mulch around our broccoli and cauliflower. I'd been pulling small weeds that had broken through the previous mulch for a week or more, so it was time to renew the mulch.
The bed our brassicas were planted in had been covered with mulch all winter. At planting, I just pulled mulch aside to transplant the broccoli and cauliflower seedlings. At that time, I added fresh mulch around the plants and to the bed. But in just a month, we had weed breakthroughs, necessitating today's re-mulching of the bed. The leaf/grass clipping mulch I'd used originally seems to break down a good deal faster than just straight grass clipping mulch. Of course, the leaves don't break down all that quickly, but they seem to allow more air and water movement through the mulch, producing quicker decay of the grass clippings.
In the photo above, cauliflower is in the left part of the bed with broccoli on the right. Further back in another, narrow raised bed, Maxigolt peas are on the left, with Champion of England peas on the right...and noticeably taller than the Maxigolts.
Problems at the Weather Underground?
When I was getting ready to go outside to work today, I checked a couple of Weather Underground reporting stations to check the UV ratings. They obviously were having a problem.
When I began to put this posting together, I checked to see if the problem with their UV reporting was fixed. It was, but it also appears there's either a monsoon going on somewhere in southwestern Indiana, or that the Weather Underground is having more problems.
After several days with highs in the upper 80s, a cold front swept in after the welcome rain we received over the weekend. By mid-afternoon, we still hadn't reached our predicted high for today of 67° F. Things should warm up in the next few days with another period of rainy weather predicted for the weekend. The rain over the last few days has brought our monthly total to 1.25 inches, enough to relieve us of watering duties for a while.
Excellent Video on Building Raised Beds
I ran across a podcast today from Growing a Greener World that shows Joe Lamp'l building a whole bunch of raised beds using 6" x 6" landscape timbers. Even with our wonderful, current raised beds, I was a little envious of his raised bed construction with cedar timbers. Of course, he did his beds on a much larger scale than we did ours and with a far, far greater budget. But there are lots of nuggets of knowledge on building raised beds in his podcast and in his show notes at the bottom of the page that may prove helpful to those considering building raised beds.
I also liked Joe's honesty about mistakes we all make in the garden. When filling his deluxe, new raised beds, he incorporated some rotted horse manure he had on hand. He buys his hay from a nearby farm. Sadly, the hay the livestock had eaten had been treated with a persistent herbicide that carried over through the rotting/composting process and really hurt his first plantings in his new garden. Joe tells all in his posting Killer Compost: It Happened to Us!
I added links to the Growing a Greener World site on our Building a Raised Garden Bed feature story.
Our petunias in hanging baskets have burst into bloom this week. We have both Supercascades and Double Cascades this year. The doubles haven't done well for us in the past, but they're gorgeous this year.
Beyond just enjoying seeing the petunias out our kitchen window, we have the added benefit of the occasional hummingbird that drops by. We have only seen two, I think, so far this year, and they're already fighting for dominance at the feeders.

While I'm doing a bird report, the barn swallows that nest each year under our front porch seem considerably happier now that it's rained a bit. Before, they didn't have any mud to help cement their nests in place. Now they're busy building their nests and catching bugs.

Thursday, May 14, 2015 - iPhone and Public Radio
Today is Annie and my twenty-first wedding anniversary. We'll do the usual stuff of going out for dinner and exchanging cards this evening. But a week ago, Annie came home late from work, handed me a box, and said, "Happy Anniversary." Gifts for our anniversaries aren't expected, by mutual pact.
The box contained a new iPhone 6
. Annie was late because she'd stopped by the AT&T Store on her way home from work. We'd been looking for an affordable way to replace our none too gracefully aging iPhones. My iPhone 3G had two large cracks down the back of the case and a battery life of less than three hours. She'd had the battery replaced in her 3G some time ago, so she was experiencing slightly longer charges with her phone's battery. The new phones had considerably better times before requiring a battery recharge.
Moving from our old iPhones on which many apps no longer updated, and in some cases, had ceased to work, wasn't all that difficult. An IOS update plus app updates took a long time, but beyond that, it was an easy experience. And somewhere along the line, I discovered the "Listen Now" link on one of our local NPR radio stations.
While I often listen to NPR when on the road, the new iPhone with its better speaker (than my 3G) made possible listening to Here and Now, No Limits, reruns of the old Car Talk, All Things Considered, Radio Reader, and a host of other great programs. I've taken to carrying the iPhone around the house with me, listening to my favorite shows via Wi-Fi, as we live in a cell phone dead zone and have lousy reception on our standard radios.
We just barely had radio reception for an NPR station out of Olney, Illinois (WUSI and WSIU out of Carbondale, Illinois) until recently. Then, Indiana State University partnered with WFYI out of Indianapolis to add another NPR listening option for us. Between using Wi-Fi at home and WUSI and WFYI (and WISU out of Terre Haute), I can now listen to NPR without interruption, even on our somewhat frequent trips to Indy.
Of course, beyond the cost of the new iPhone and accessories, the upgrade cost me a bit, as I added WFYI to our long-standing WUSI public radio memberships. But I guess that will mean more coffee mugs for our cabinet!
Gardening
Oh yeah, this is a gardening site. Fortunately or otherwise, our garden is in and mulched for now, so there's not a lot of gardening in my recent postings. I do have a couple of good gardening posts already "in the can" for the weekend, though. (I often write stuff ahead, as some postings and feature stories take a little time to get right.)
With my hip reminding me daily that my upcoming total hip replacement surgery really is necessary, I'm not doing a lot outdoors these days. Thank goodness for painkillers, booze, and grass clipping mulch!
Friday, May 15, 2015 - Garden Plan
I got off on a tangent a few nights ago comparing a garden photo with our now revised garden map for the season. I thought it might be interesting to share that here.
From south to north (bottom to top in photo and maps) and not including our raised asparagus bed, we have a 16' x 24' raised garden bed and two 4' x 16' raised beds. Interior dimensions of the beds are about 15' x 23' and 3'x 15', as they were constructed with 6' x 6' landscape timbers. The large raised bed was first terraced on two sides and a year later totally enclosed to make a much larger than normal raised bed. The smaller, narrow raised beds added a few years later are closer to what I think is an ideal size for a raised garden bed.
At one time, the side of our yard had four garden areas, designated as plot A through plot D. As our children grew up and moved away, we cut down our garden space a good bit. Plot D is now our raised asparagus bed. Plot C was returned to lawn. Plot B is now our main raised bed. And plot A that once measured 19' x 39' and was our original garden spot here, has been cut down to plots A-1 and A-2.
About the same time we got our garden plots reduced, we were offered the use of a field east of us that was deemed too small for the farmer to cultivate. We now mow the field and maintain an 80' x 80' plot there we call our East Garden. Half of that area is rotated out to a cover crop each year to improve the soil and facilitate crop rotations. The area planted goes to crops that require lots of space, such as melons, potatoes, and sweet corn, along with isolation plantings for seed saving and overflow from our raised beds.
Outside the East Garden, we grow pumpkins and butternut squash in separate areas. Both of those crops have been forever cast out of our garden plots, as they tend to overgrow everything around them. With space to burn, we planted them on the sites of old compost piles, letting the vines spread as much as they wanted.
With my hip replacement surgery delayed from January to May, the entire East Garden plot was seeded to alfalfa, while our various isolation plots are being allowed to revert to grass (and weeds, sadly). But once the surgery was delayed, a quick redo of our garden plan established last November became necessary. Since our garlic was already in the ground by then, we had to work around it. The task became one of growing as many of the crops we love as possible in the space available in our raised garden beds.
I first thought that almost all of our usual East Garden crops were out for the year, but was able to push our lettuce planting into our usual onion and carrot area, freeing up space for a rather tight planting of sweet corn. The trade-off in doing so was growing fewer spring carrots and a bit less lettuce. But at this writing, we still have lots of carrots from last year stored in the refrigerator. And typically, about a fourth of our lettuce bolts in warming weather before we can use it.
Giving up our East Garden for the season pushed one variety each of tomatoes and peppers for seed saving into our main garden. We're foregoing growing a couple of tomato varieties we typically save seed from, but look forward to seeing how our Earlirouge tomatoes and Earliest Red Sweet peppers will do in good soil. Previously, they've been isolated in plots with less than ideal soil. We also gave up growing our usual hybrid yellow, orange, red, and green bell peppers this year. But again, we still have a gallon of frozen peppers unused in the freezer from last season.
After struggling to grow good Eclipse and Encore peas in our East Garden the last two seasons, both varieties are now up and growing in our main raised garden bed. Peas are a crop that like rich, well drained soil, so we're looking forward to a good harvest of the supersweet peas.
We still use the old Appleworks 6 draw module for our garden mapping. It runs well under Rosetta emulation on my Mac Mini's Snow Leopard (Mac OS X 10.6.8) partition. I can also work on the files from my newer laptop using the Sheepshaver emulator. Keeping detailed garden records can be a hassle, but it makes planning crop rotations a lot easier.
Saturday, May 16, 2015 - A Few Words About Mulching
We really wouldn't have much of a garden without using grass clippings to mulch our many vegetable plots.
I hate to weed, we have a limited water supply that makes watering the garden in the dead of summer a rarity, and I'm really sorta cheap. Grass clippings hold back weeds nicely, help hold moisture in the soil, and add organic matter and fertility to the soil as they decay. And they're free.
Hover mouse over images to reveal labeling. - Clicking on an image will open a larger image in new tab or window.
No "Weed & Feed"
Using grass clipping mulch is pretty straightforward, providing one follows a couple of cautions. You cannot use grass clippings from a lawn that has been treated for weeds. The herbicides applied for lawn weed control may/will carry over in the clippings and damage your garden plants, if not kill them outright. Secondly, you have to be careful using fresh, wet, green grass clippings around tender young plants. Just as a pile of grass left on the lawn heats up as it decays and damages or kills the grass under it, fresh clippings applied in an inch or more layer will heat up, "burning" any plant they're touching or near. Of course, if you're laying the grass clippings over weed seedlings, such heating and burning can be a very good thing.
Note that the caution about using clippings from a treated lawn applies to compost piles as well. Using clippings from a lawn treated with herbicides can create what is called "killer compost," compost that has retained some of the herbicide's ability to kill plants.
Gathering the Clippings
If you have a mower with a bagger, you're already in business for gathering your grass clippings. If not, you'll want to change your mowing practice a bit to produce small windrows of clippings much like a farmer does when raking hay. To do so, first mow several rows clear and then reverse your mowing direction to blow the clippings towards the cleared patch. Repeat the process, leaving long rows of clippings windrowed across your lawn.
That's the easy part. Using a leaf rake to rake down a row of clippings is a whole lot easier than having to rake an entire lawn. But it's still hard work. If you mow a lot of ground with a riding mower as we do, a pull-type rake or lawn sweeper becomes a necessity, rather than a luxury. At least, that's what I tell my wife. Your mileage may vary in selling that tale.
Hint: Don't get the windrowed clippings too high or thick or they'll be tough to rake and impossible to gather with a lawn sweeper.

Let Them Sit and "Cook" a Bit
Fresh, green grass clippings are an organic material that naturally decompose. They begin to do so in the first twenty-four hours after gathering, especially if they're a bit wet and are left in a pile. Just as in a good, working compost heap, decaying grass clippings produce a lot of heat. We often take advantage of this process when mulching the aisles between our melon rows. The grass clipping mulch holds back weeds by denying the weed seed light and oxygen, but the heat from fresh clippings can also burn down small existing weeds.
Alternatively, one can let grass clippings sit on the lawn for a day to dry if not piled too deep before raking or sweeping. That allows the grass to dry and cure a bit, allowing their use close to plants as soon as they're gathered. The downside to this practice is that if the clippings are too thick and significantly heat up overnight, they may leave a row of damaged, or worse yet, dead, grass underneath where they laid.
Application
Once the clippings have heated and cooled, it should be safe to use them up close to plants. We apply loose grass clippings one to three inches deep in the aisles between rows of plants. In tight spaces such as between rows of small carrots, we add the clippings a little at a time, usually only an inch deep to start with. With the tiny carrot plants, we mulch up to the edge of the carrot rows and go back and fill the center between the rows later. Weeding a four inch wide patch for a week or so isn't too hard.
It's best to apply grass clipping mulch over soil that is already moist. As the clippings break down and sometimes form a mat, they can impede rain penetrating into the soil! It also helps in windy weather when applying grass clippings to be able to press them down into the soil a bit to hold them in place (especially when applied close to the base of garden plants or flowers).
We Mulch a Lot
Our gardening method might best be described as a cross between French Intensive Gardening and the intensive planting techniques taught by the late James Underwood Crockett in Crockett's Victory Garden. We plant our onions and carrots in double rows spaced just four inches apart with just eight inches to a foot between the next crop. Mulching until the plants canopy allows us to get away with such practices.

| | | |
| --- | --- | --- |
| | | |
| Onions around bell pepper plants | Onions and carrots | Green beans |
| | | |
| --- | --- | --- |
| | | |
| Onions around bell pepper plants | Onions and carrots | Green beans |
In our large, East Garden plot, we routinely apply wet, green grass clippings in the aisles between melon rows to help burn down weeds growing there. A shot of Roundup on the weeds before mulching doesn't hurt any, either.
What Don't We Mulch
Truth be told, I really prefer the appearance of a well cultivated garden over a fully mulched garden. But I simply lack the strength, endurance, or will to do such stuff. But there are some crops we don't always mulch.
Sweet corn, potatoes, and green beans are all crops we avoid mulching at times. Our sweet corn plantings have been too big to effectively mulch the last few years. We tried mulching potatoes in 2013, but ended up with a weedy mess and a lot of green potatoes on the soil surface. Occasionally, we don't mulch green beans to avoid having grass clippings to clean off the beans before canning. Of course, when we don't mulch our green beans, there are muddy beans or pods with rot that have been in contact with the soil surface.
Drawbacks to Using Grass Clippings as Mulch
As mentioned earlier in this piece, grass clippings decay in time. One needs to pull the occasional weed that breaks through the grass clipping mulch, adding a bit more mulch to the spot of the breakthrough. Periodic re-application of mulch is necessary for crops that take several months to mature. I find that I have to refresh our mulch at one or two month intervals.
Gathered grass clippings will certainly have some grass and weed seed in them. Some of that seed will survive the natural heating that occurs when clippings are allowed to sit for several days before use in the garden. So when you're carefully mulching your crops, you're probably importing grass and weed seed into your garden at the same time. While that sounds really bad, continued mulching usually takes care of such weed seed.
Just like taking hay from a field, collecting grass clippings depletes nutrients from your lawn. You may find that you need to fertilize your lawn a bit more often if you take a lot of clippings. We rake (sweep) a lot of clippings in the spring, but even then don't rake the lawn every time we mow. I rarely have to fertilize our lawn to make up for the nutrients removed.
Note
We use our lawn sweeper to collect grass clippings from our lawn for use in our raised garden beds. We're fortunate to have the use of a one acre field next to our property in which we have our East Garden. The field is full of nasty weeds. We still take grass clippings from it to use as mulch, but only use that mulch in our East Garden to prevent bringing any more variety of weeds into our raised beds.
Fall Use
Grass clipping mulch can be a great way to preserve a garden bed prepared in the fall for planting the following spring. We try to prepare our areas for early peas and brassicas in the fall and then cover them with grass clippings for the winter. By mid-March, we're usually able to pull back the clippings to let the soil warm for a few days before seeding our peas. The broccoli and cauliflower transplants don't go into the ground until early April, but it's much the same process.
We use a heavy layer of grass clipping or grass clippings mixed with leaves to heavily mulch our fall planted garlic. The mulch holds back weeds and is said to prevent heaving of the planted garlic cloves from winter freezes and thaws. But it's critically important to remove such mulch as early as possible in March to prevent matting of the mulch from damaging garlic leaves trying to emerge.
Links
Note that not all "experts" agree that using grass clippings for garden mulch is a good practice. Some suggest using a mulching mower to return the clippings' nutrients to ones lawn as a better option.
This posting also appears as a feature story on this site.
Tuesday, May 19, 2015 - "I Love It When a Plan Comes Together"
Fans of the old A-Team television series or the later movie version will recognize the famous line, often uttered by the character John "Hannibal" Smith, after all sorts of problems had cropped up for the team. For us this year, that catch phrase is appropriate for our garden. While somewhat similar to our original garden plan for the 2015 gardening season, it's taken a bit of inventiveness for us to have a garden at all this year.
I was originally scheduled to have total hip replacement surgery in mid-January. The idea of doing it then was to allow enough time for me to rehab and be able to plant a normal garden this spring. The hip replacement got postponed at the last minute, and I ended up having a bunch of stents inserted in narrowed arteries instead. Kudos to Doc Spolyar at the Indiana Orthopedic Hospital for a good pre-op call on the silent heart problems that according to my cardiologist, Dr. Tony Nasser, probably saved my life.
With my mobility steadily deteriorating, we opted for the first available date to re-schedule the hip surgery. By having fall tilled and mulched our raised beds, there was less to do this spring to aggravate the hip. We had to give up planting our large East Garden plot, usually a wonderfully time consuming and physically intensive task. But with the lessened work load, I was able to get our raised beds completely planted in April. I usually worked hard one day, followed by a couple of days of chilling out on pain killers. Being "sober" one day in three is no way to garden or live, though.
In preparation for the hopefully short period when I'd be incapacitated, I mulched our crops in our raised beds as early and as heavily as possible. Some really early crops such as our fall planted garlic had to be mulched twice, as grass clippings do break down. Our broccoli and cauliflower also had repeated mulchings, as they were the first crop to be transplanted this spring.
The plan came together over the weekend with successful total hip replacement surgery on Friday. With a hip replacement, as with many other procedures today, they get you up and walking the day of the surgery. I was discharged on Monday, but by the time Annie and I got home, there was only time and energy to love our dogs and cats and sleep.
Early this evening, still praising the Lord for the skill of the primary surgeon, Dr. Bob Clayton and the others who worked with me, Annie and I took a very short tour of our main garden beds. The family of one of our daughters took care of pets and the asparagus patches while we were gone. As we walked, I thought I saw our first critter damage of the season, only later to realize that Jen (our daughter) had picked a head of lettuce while there checking the house and grounds. Yippee! We're in production!
When I saw the image at right that Annie had snapped this evening, I remarked at how old I looked. She replied that I looked ten years older only a week ago! I'm hoping to begin feeling a bit younger by the week as I go through several weeks of rehab. I'll be on the walker full-time for two more weeks. Then the medical reins may loosen a bit, as gardening is great exercise, as we all know. By mid-summer, I hope to be ready to very carefully plant a fall garden.
If it's not already obvious, the postings for Friday and Saturday, May 15 and 16, were pre-written days or weeks ago and had been "in the can" waiting for the days when I'd be under anesthesia or heavy pain killers. I'm still amazed at how many folks leave Facebook or similar postings about going on a cruise or other vacation and then are surprised when their house gets robbed. Of course, in our case, thieves would only find a lot of vintage Macs, great books, and gardening tools.
I'm not quite sure where Senior Gardening is going from here. Postings in the next days and weeks will have to be of what other folks do. I already got scolded tonight for my plan to hand weed our raised asparagus bed tomorrow. (An older gardener sometimes needs constant supervision from their much younger wife. Hint: She does have to go back to work next week.)
But Annie and I are enjoying each day for what it is. While we didn't really garden today, other than Annie picking some lovely asparagus, we bought a new easy chair that meets the requirements for a rehabbing hip patient, and went out to dinner at a restaurant we hadn't visited in years. I'm a cheap date these days, as my appetite hasn't yet fully returned, something quite normal after major surgery. And so far, there are no signs of any infection from the device implanted, a big concern for such procedures.
I'm going to go snooze in my new easy chair, pet the dogs and cats, and just enjoy the end of a really nice day.
I thought I'd put something up today so the site doesn't seem totally inactive. It appears that we're into a lovely Memorial Day weekend of warm temperatures with the rain holding off until Monday.
While I'm out of action rehabbing from my hip replacement, others are filling in with yard and garden chores. My wife, Annie, got this round of mowing started yesterday. Son-in-law Hutch finished up the yard and the field next to us today (on he and Jen's fifth wedding anniversary, no less).
A week ago while visiting me in the hospital, my brother Chet told Annie the story of Memorial Days of our youth. Our family always washed down, and some years painted, our screened in back porch on that holiday. We were getting it ready for a coming season of wonderful family meals on the back porch. While we worked, we always listened to the Indianapolis 500 on the radio.

Peas
Some of our early peas now have pods on them. The peas were planted on March 16 into rather cold ground. Even so, we may begin picking peas sometime around next weekend, some sixty or so days after planting.
Rehab
The rehab has its ups and downs, but generally is going well. It seems that there's some new motion each day that I can do that was previously not possible.

My plan for writing limited updates for this site from my laptop computer got derailed Tuesday evening. Since climbing stairs to my office and main computer is an iffy proposition, only possible right now on good days, I'd planned on using my three-year-old Macbook Pro laptop computer, which usually sits by my easy chair downstairs, for doing site updates.
I had asked Annie to hand me my glasses case as we sat watching TV Tuesday evening. She did, but the case bumped something on the end table which bumped my glass of iced tea. About ten ounces of iced tea poured onto and into the Macbook's keyboard, very close to where the power supply connects to the computer.
The Macbook Pro still won't boot, despite our best efforts to dry it out. It died exactly at the end of its AppleCare protection, although I don't think AppleCare covers pouring iced tea into ones computer.
In the interim, my Powerbook G4, a relic from 2006, is filling in downstairs. It has a whole host of issues that caused it to be replaced by the Macbook Pro, but it still works. I use it for some light web surfing and email, but it often powers down without notice or warning. On the whole, though, I'm surprised that the nine year old laptop is still functional.
A used, but fairly new replacement laptop is on its way to us. Updates to this site are not only limited by my physical challenges, but also by my inability many days to simply access a reliable computer! Once I get done setting up the new machine, it should be somewhat easier to to do site updates.
Thanks
My sincere thanks go out to the many readers who've written notes of support and encouragement over the last week or so. I've tried to answer them all individually, but with multiple spam filters on my email, I could have missed some. Do know that such messages are appreciated.
When I got home early this week from the Indiana Orthopaedic Hospital, one of my first jobs was to send a large edible arrangement to the second floor staff at IOH. It's their job, but they care for their patients with kindness and a real sense of purpose and professionalism.
I looked out the window this afternoon and was surprised to see my wife, Annie, picking asparagus. We'd talked earlier in the day about our asparagus probably being done for the season, but Annie found quite a few thick, new spears today. So we'll (she'll) continue picking a few more days as long as the spears don't thin down.
Annie also brought in our first picking of lettuce. She cut some Skyphos butterhead, a baby romaine, and a small Crispino iceberg that we'll enjoy with our supper.

Sunday, May 31, 2015 - A Bounty of Images
There are days in writing this blog when I have to scramble a bit, using old images or re-taking images, to produce what I hope is an attractive posting. Today isn't one of those days!
As I prepared this May wrap-up posting, I ended up with eleven or twelve images I wanted to use. Using so many images really slows the loading of the page and occasionally gets the page "throttled" (slowed down) by our web host.
It also takes a lot of time to add the links to larger images (Click on almost any image on the page and a much larger view will appear on a new page or tab.) and the text that appears when you hover your mouse over an image. Such issues always drove my editors nuts when I wrote for commercial sites long, long ago. Since I run my own site without relying on any of the many excellent, free blogging softwares and sites, I can pretty well do what I want.
May Wrap-up
We had our garden pretty well planted this year by the end of April. During the first part of May, I added another trellis for our short, late peas and worked to have a heavy layer of grass clipping mulch around our plantings. We continued to harvest asparagus until almost the end of May, when we quit picking to let the asparagus grow freely, which will add strength to its roots for next spring's harvest.
We usually spend a good bit of our gardening time in May getting our large, East Garden plot planted to crops that require a lot of space (melons, sweet corn, potatoes, etc. - See May, 2014). That didn't happen this year, as I had total hip replacement surgery on May 15, making doing anything more than a cover crop in the East Garden impossible. After the surgery, my darling wife, Annie, took over gardening chores in addition to taking care of her now, incapacitated husband. Recovery from the surgery has seemed to me to be incredibly slow, although my surgeon is quite pleased with my progress to date.
One of my now rare trips to the garden yesterday with Annie may best describe our end of May gardening experience. Other than picking two ripe pea pods, my efforts were limited to just taking pictures while Annie harvested some of the most gorgeous lettuce we've ever grown and our first head of broccoli of the year.
I did gobble down two peas, but the rest of the pods went to granddaughter Katherine, who was spending part of her weekend with us. Kate and her mom lived with us the first two years of her life.
We obviously have lots more peas coming on. Seeing them reminded me that I need to start cucumber plants inside. They'll take over the pea trellis once the peas are done bearing and the vines are cleared off the trellis.
Despite this being a rather dry month of May, our sweet corn is looking good, other than some deer damage. When I was photographing and admiring the sweet corn, I saw some leaves and part of a stalk just outside the garden bed. Closer examination of the corn revealed one, just one, corn stalk bitten off in typical deer damage fashion. At that point, I wondered where the heck our dogs had been when the deer sampled our sweet corn. Then I realized that they probably had been on duty. Otherwise, a whole lot of corn stalks would have been bitten off.
Later in the season, the dogs can be a mixed blessing, especially around the corn. They sometimes will tear off a ripe ear of corn to nibble on. For both the deer and our dogs, I often use Bobbex spray to keep potential four-legged diners away from our corn.
At the other end of the softbed where our lettuce is growing, our onions and carrots are looking great. I was surprised at how free of weeds the carrots were yesterday, although they could stand a good thinning (which isn't going to happen with me currently on the sidelines).
Another sign of me not currently gardening is the wealth of flower transplants biding their time in seed flats on the back porch. The cold frame the plants were previously under got pitched about fifty feet in a storm mid-month. It was time to put it away anyway.
Some of the transplants are just extras left over from some I've already put into the garden. But others, such as the daisies and dianthus, were planned to go into the flower bed along the east side of our house. If the transplants hold up long enough, I may yet be able to get them into the ground by the end of June or early July. The daisies are perennials and the dianthus are biennials that often perform as perennials (up to three years). The marigolds are planned to line the narrow raised bed that now has peas growing in it. When the cucumber transplants take over the area, marigolds will line the edge of the bed with some leftover snapdragon transplants going in amongst the cukes.
Gloxinias
I'm told that we have some beautiful gloxinias in bloom under our plant lights downstairs. While I can make it upstairs with considerable difficulty by grasping the heavy oak railing there, our basement stairs are a near death trap under the best of conditions. So I have to believe what Annie tells me of our gloxinia collection. But I do have one lovely Cranberry Tiger gloxinia in bloom on the kitchen counter to look at.
Contact Steve Wood, the at Senior Gardening