The Old Guy's Garden Record
---
Wednesday, January 1, 2014 - Happy New Year
Best wishes from Annie and I to you for good health and a good gardening season in 2014.
We didn't start the year with a snow cover, but certainly have one this morning. An overnight snow left a little less than 2" of snow here, while dropping considerably more to the north. Folks in New England and along the Atlantic coast may get a lot more snow than we did, with up to a foot of the white stuff predicted with winds causing blizzard conditions. I think I'll just be happy with our mere 2".
While looking around at national weather conditions, I thought to check Merrifield, Minnesota, where my sister lives. It's 20 below zero there this morning! A bit south in Minneapolis, Minnesota, where my youngest son lives, it's 7 below with a wind chill of 20 below zero. I think I'll just be happy with our "balmy" 18o F, with a wind chill of 3o F.

On days like today, I'm always tempted to get out some seed and potting medium and get something started for the garden. But it's really a bit early yet. In a few days, I will start a couple of egg cartons of petunias and possibly some parsley. Parsley can be very slow to germinate at times (3-6 weeks). I forgot to start ours last year until mid-February, but got lucky when it germinated in just a few days.
Later this month, we'll be starting another flat of onions and some more geraniums. (I started some onions and geraniums early last month as a seed test. They may become unmanageably large by the time it's warm enough outside to transplant them.) I'm still waiting on four late, small seed orders that have several different varieties of onions we want to try this year.
When to Start Seeding Transplants
The question of when one should start their transplants for the coming gardening season is a common one. I go by how long the plants take to be transplanting ready and their optimal planting time into the garden. Long day onions, parsley, and geraniums take a good while to be sturdy enough to go into the ground. For other vegetables such as peppers and tomatoes, one wants to wait until six to eight weeks before they intend to transplant before starting them.
While I heavily rely on past gardening experience as to when to start transplants, I really appreciate that Johnny's Selected Seeds developed an easy-to-use, online Seed-starting Date Calculator, part of their Interactive Tools. To use it, you need to enter your spring frost free date and the page automatically computes the range of possible dates to start and set out vegetable and flower varieties Johnny's carries. I use a rather conservative frost free date of May 1 for our area, while several sources suggest our actual frost free date is half a month earlier.
Our downstairs plant rack may look a bit crowded, but that's just an illusion. There are two, almost empty, covered trays on soil heating mats, several open spots where another flat or two could go, and some wintering over outdoor plants that usually end up sitting off the rack on one end or the other where they still receive enough light to survive. There's plenty of room right now for all the stuff we'll be starting this month.
Friday, January 3, 2014 - Waiting Out the Weather
The snowstorm that slammed the East Coast this week left just a bit of snow here, but high winds and cold temperatures. Now, we're waiting for another blast of winter with heavy snow and sub-zero temperatures predicted for the weekend into the first of next week.
When the weather turns cold, I tend to think of comfort foods, so I got busy cooking the last few days. First, it was a small batch of Asiago Cheese and Tortellini soup. I made the soup last three days, but today needed to cook something else. While not a main course, Cinnamon Rolls and Grandma's Yeast Rolls certainly hit the spot.
SSE Orders
With time on my hands, I got a little carried away filling a couple of Seed Savers Exchange Annual Yearbook orders. I'd picked up some blank, re-sealable, paper seed packets with my Southern Exposure Seed Exchange order, and decided to try my hand at printing some seed packet labels. I used the old AppleWorks draw module to put together the text and image for the packets, but found them too small to go through my printer properly. So I made an envelope template, printed a seed packet label on it, and then taped packets over it to run through the printer. Surprisingly, they turned out pretty good. But I did forget to include information about the year the seed was produced, something I think all seed vendors should be doing.
I also succumbed to impatience today and started four egg cartons of petunias, one each of Supercascade, Double Cascade, Celebrity, and Carpet. It's probably still a bit early to be starting petunias, and 48 seeded cells will produce, well, hopefully 48 petunia plants. But I started petunias in December for last year's garden, and they did okay. Also, petunia transplants get used up fast when one puts three to five of them in a hanging basket planter.
I wrote about how to effectively use egg cartons for petunias in a late December, 2012, posting. One thing I should add to those directions is that using pelletized seed makes the process a whole lot easier. Of course, pelletized seed is usually more expensive than regular, loose seed, and is said to not store as well or as long as regular seed. But being able to drop the small pellets into each cell allowed me to seed just one seed per cell (most of the time).
In a week or so, I hope to put at least one egg carton of started petunias on our kitchen windowsill. Currently, the seed is germinating in covered trays over soil heating mats under our basement plant lights.
Enjoy the content on Senior Gardening?
If so, why not come back to our Senior Gardening List of Affiliated Advertisers the next time you plan to purchase something online. Clicking through one of our ads will produce a small commission for Senior Gardening for any purchase you make, and you won't pay any more than you would have by directly going to the vendor's site.
Thanks!
Sunday, January 5, 2014 - Winter Storm and Best Garden Photos of 2013
The contrast in weather between yesterday and today is incredible. With a major winter storm under way, I couldn't seem to get motivated today to do anything but look at what I thought were some good shots I snapped of our garden plots last year. Since I've already done a feature story reviewing our 2013 garden, I put together a pretty much wordless feature story of what I thought were some nice garden photos in Our Best Garden Photos of 2013.
Storm Prep
Getting ready for upcoming sub-zero temperatures yesterday, I went to the garage to grab our jug of antifreeze. When I picked the jug up off the floor, it felt like a brick. I'd obviously diluted the antifreeze too much. Spying another jug on the top shelf, I climbed up to grab what I thought had to be concentrated antifreeze that I'd put up high to keep it away from grandkids and animals.
Another brick!
So, I got to run to town to buy antifreeze amidst the throngs of other shoppers who appeared to be stocking up on bread, milk, and lots of booze! I guess there's more than one kind of antifreeze.
Today, I need to start our car and truck and let the fresh antifreeze and gasline antifreeze I added yesterday circulate a bit. Looking outside, I think I'd better try and start our snowblower. It's really coming down hard.
Monday, January 6, 2014 - Snowed In
I slept in this morning, so it had warmed up to a toasty -8o F outside by the time I fired up my computer at 9:30 am. Looking out our sunroom window is a bit of a fooler, as with the sunshine and the heat turned way up inside, it appears to be pretty nice outside. With wind chills around -30 and our driveway and road drifted shut, today looks to be a great day to read a good book!
My wife, Annie, just let all five of our dogs inside at the same time, something we rarely do. Interestingly, none of the dogs seemed at all cold. They apparently had been holed up in the heated dog quarters I built inside our garage years ago, only finishing the job last winter.

Jackson, the black great dane/lab cross who chose to live with us about a year ago, often has Daisy, another stray, standing under him. He's that tall. I could only get four of the five dogs together in a photo. (Click on the image to see a larger version and see if you can find the fourth dog in the photo.)
As to how much new snow accumulation we got, I can only guess. With the drifting that's going on, the snow is just 6" deep in some places while drifting to three or more feet deep in others. I'd guess we got around 8-10" of new snow over a couple of inches of old, icy snow.
If your weather conditions are anything like ours, today might be a good day to finish up placing seed orders. Burpee
is offering free shipping on any order placed through Wednesday, January 8. (Use code NY2014 at checkout.)

Wednesday, January 8, 2014 - If You Want to Order Just One Packet of Seed
When mail ordering garden seed, varieties available, seed quality and price, and the vendor's past performance are often the decision makers for who gets an order. Another issue becoming almost equally important as the primary considerations listed above is the shipping and handling charges imposed by seed vendors.
Seed vendors approach this issue in a variety of ways. Sadly, none that I know of simply include the shipping costs in the price of the seed. Some companies have shipping scales based on ones total order with shipping charges going up (or down, as does Twilley Seed) as ones order total increases. Other companies employ a single, flat rate shipping charge that applies to most, but not all items ordered.
Only two companies in my list at left offer free shipping once ones order reaches a certain amount ($25 for Generic Seeds and $30 for Fedco). Burpee occasionally offers a free shipping promo code with no minimum purchase required as they did recently (ends tonight, code NY2014) along with their apparently permanent promo code for free shipping on orders over $40 (FREESHIP40). But it's becoming far too common in online and mail ordering anything today to find an ugly surprise in shipping and handling charges at the end of an ordering process.
2014 Seed Orders
Twilley Seed (15)
Johnny's Selected Seeds (13)
Burpee (7)
Fedco (10)
Seed Savers Exchange (5)
George's Plant Farm (2)
Southern Exposure Seed Exchange (5)
R.H. Shumway (2)
Baker Creek Heirloom Seeds (5)
Annie's Heirloom Seeds (3)
Generic Seeds (2)
Sow True Seed (3)
Most of us simply tolerate tacked on shipping charges that have no resemblance to real world shipping rates as part of the cost of doing business. A comparison of our seed orders this year, listed in order of dollars spent with number of items ordered in parentheses, doesn't correspond directly with the minimum shipping charges shown above left.
Someone wanting just one or two packets of seed can easily end up paying double or more the cost of the seed in shipping charges! That happened to me this year when I found that the only item I wanted from the Territorial Seed Company was a $2.65 packet of Milestone onion seed. When I reached the shipping charge point of their online checkout, I rebelled at paying $7.50 shipping for a $2.65 packet of seed and deleted the order.
When I had the temerity to suggest in an email to Territorial that their flat rate charge was excessive for folks like me who only need one or two packets of seed, I was told (in a form letter), "For us, it takes about the same amount of time and money to handle a small order as it does a large order." I suggested in an unanswered letter to Territorial's owner, Tom Johns, that such statements and practices scream "Go away" to folks like me needing only an item or two, or potential first time customers placing a small, test order with Territorial.
There obviously are good onion varieties other than Milestone and certainly other good seed houses with less expensive shipping rates for small orders. On the other hand, I allowed Johnny's Selected Seeds to extract a $12.25 shipping charge from me this year on a seed order that totaled $57.54. As I said, sometimes you growl and pay the freight.
Occasionally, you get a pleasant surprise on shipping charges. While the Sow True Seed catalog lists a minimum $3.50 shipping charge on small orders, the actual shipping charge for my online order for three small packets of seed was a very reasonable $1.69! The Seed Savers Exchange similarly surprised me on their 50% off old seed packets sale last November by charging just $1.93 shipping for five packets of seed.
Full disclosure: Burpee is a Senior Gardening affiliate advertiser.
Other Stuff
We're still snowed in, but things are looking up. Our road got plowed a day or so ago, and we have someone coming today to plow the drifts out of our driveway. Equally important, the sub-zero temperatures have passed, and we may see a little melting beginning tomorrow.
With the warmer conditions also came some gray, cloudy skies. When I grabbed our usual photo of our main garden from our sunroom window, the results were so gray and depressing that I decided to not change the top photo of this page for today, instead retaining the sunny, blue skies that prevailed yesterday.
The petunias I seeded on January 3 are just beginning to sprout. Since petunias need light for best germination, the pelleted seed is still somewhat visible on the planting medium. As you can see, I got a bit more than one petunia seed per cell in some cases.
The tiny young petunias are still too small to come out from under their clear, humidome cover or off the soil heating mat. In a few days, I should be able to move one of the egg cartons of petunias into one of our kitchen windows. There, they'll add a little green to our lives until they rather quickly outgrow their egg cartons and have to be moved to larger pots.
And our postman did make it through the deep snow yesterday, bringing seed orders from Annie's Heirloom Seeds and R.H. Shumway. We're still waiting on late placed orders from Baker Creek Heirloom Seeds, Burpee, Fedco, and Sow True Seed to arrive. Fedco didn't start shipping seed for this gardening season until yesterday, so we may have a few more days to wait on that one.

I put one of our four egg cartons of petunias in our west kitchen window today. The window catches good afternoon light, and it should be warm enough now that the petunias won't freeze. Over the cold spell, we had frost on the inside of some of our windows.
The petunias had to be moved, as I need the space where they were over a heat mat for some more geraniums I started. While we have around 20 small geranium plants already started from a seed test I did in early December, I had several different varieties that I will want to use in this year's garden.
I chose to start our seed today on moistened brown coffee filters. The brown filters haven't been bleached, which could (but usually doesn't) affect germination rates.
I fold the filters over the seed and pop them into separate pint freezer bags. Then they go into a tray covered with a clear humidome under our plant lights and over a soil heating mat that runs in the low 70s. When the seeds begin to sprout, they'll be moved to pots of sterilized potting soil topped with a little vermiculite.
Until recent years, one could usually count on getting around 90% germination with geranium seed. Sadly, that figure has fallen off precipitously in recent years with a 60% germination rate now being pretty good.
I started the last of the Maverick Red and Multibloom Mix geranium seed I had leftover from last year along with some fresh Maverick Red and Orbit Mixed. I also started some Maverick Mix and Orbit Mix that I got on sale. I wonder about the viability of the cheapie seed, but thought it might be worth the gamble, as I might get some nice, different colors from them.
If everything should happen to germinate well, we may be overrun with geranium plants. But then, geraniums are pretty easy to give away.
Saturday, January 11, 2014 - Surprises
Looking out our windows this morning, Annie and I had quite a surprise. The overnight rain melted off most of our snow cover, leaving only patches of snow here and there.
There are still a lot of piles of snow where it had drifted or been plowed into piles. It took a front end loader to clear the drifts from our driveway and in front of our garage.
The shot at left was taken at around five in the evening yesterday mainly to show the fog coming off the snow cover. Today's image at right was taken around ten in the morning.
A second and certainly not-so-nice surprise this week was the failure of my main camera lens, a Canon EF-S 17-85mm f/4-5.6
. Several days ago, it started displaying the error code, "Err 01 Communications between the camera and lens is faulty. Clean the lens contacts," after taking one or two photos with it. Sometimes the shots turned out okay, but often, they were poorly exposed.
A little web research revealed that my problem was a common one for this lens as it ages. I've taken around 20,000 shots with it! (I was reminded of that when my image numbers rolled over from "9999" to "0001" this week. I'd been adding a "1" before the image numbers to keep my files accurate and searchable since the last rollover.)
Camera and lens repairs are a slow and often expensive process. With my main lens out, I fell back to my infrequently used Canon EF-S 18-55mm
kit lens that came with the camera, but also went ahead and ordered the slightly newer model
of my old lens that is an f-stop faster (f/3.5), has 2mm more latitude on the wide angle end, and is considerably more compact than the old lens. Hopefully, it won't have the same electronics problems as the old lens...at least until I take another 20-30,000 shots with it.
The old lens will go back to Canon for repair. Besides the electronics failure, it had some dust work its way in between the lens elements over the years. If it can be cleaned and repaired at a reasonable price, I'll then have to decide whether to sell it on eBay or keep it as a spare. Photographers are famous for keeping old lenses. I still have extra old lenses on hand for my still functioning, 40 year old Canon AE-1!
A bit of buyer's advice might be in order here. I found when I moved to my current Canon setup that Rakuten (the old Buy.com) often has significantly lower prices on lenses than Amazon
. Not always, but it happens often enough to make it worth a click or two when shopping. This time around, the difference in price was a cool $100!
Monday, January 13, 2014 - Texas Nachos
When my wife, Annie, and I were dating, Texas Nachos and lime margaritas on the rocks at Chi-Chi's became one of our favorite outings. Since we really couldn't afford doing such stuff on a regular basis, especially after we got married, we began experimenting on a Texas Nachos recipe of our own. After just a few tries, we were able to come up with a quick, tasty recipe for the treat that comes pretty close, I think, to what the restaurant served, and possibly even better! (And making them at home may have saved us a DUI.)
I've had this recipe on the hard drive for a couple of years, but never did the photography needed to post it until yesterday. With playoff and Super Bowl parties coming up, I thought it was a good time to share our recipe for this easy-to-make party dish.
Geraniums
Before watching a lot of football and eating Texas Nachos yesterday, I did do a little gardening. About a third of the geranium seeds I started on damp coffee filters last Thursday were ready to be moved to pots and/or fourpack inserts. While I didn't take any shots of the sprouted seeds on the coffee filters, I did grab shots of the tray they were moved into and of the geraniums I started early in December.
There's not a lot of gardening going on for us these days. After starting the week with an occasional period of blue skies, we're back to gray skies and snow once again.
All of our main seed orders have arrived in good shape, although we have one critical backordered item (a new storage onion variety from Johnny's) that won't come in until early next month.
I've been shopping for a new truck since late December. I wasn't terribly surprised that most dealerships stocked trucks loaded with expensive options that I didn't want. What did surprise me was that there were no regular cab, standard bed, 4x4 pickups on any nearby lots! I was further amazed that our local GMC dealership and others I contacted had absolutely no interest in selling me the truck I wanted! They all made the right sounds, but ended up offering trucks loaded with options I neither want nor need and certainly can't afford. My 2000 Sierra is looking better and better to me by the day.
Geraniums
The geraniums I started on damp coffee filters last Thursday and moved to pots (and inserts) with starting medium on Sunday are looking fairly good now. A few of the plants got mixed up and put their root up and the seed head and leaves down and had to be inverted. That seems to be a persistent problem with starting geraniums on coffee filters or paper towels. But starting on paper towels allows one to pot up only seeds that show signs of germination.
When I checked our baggies of geranium seed on coffee filters, I didn't see any more seeds that appeared to be germinating. I think we're going to end up with something just below 50% germination for this planting. That's a really rotten rate but seemingly indicative of the poor quality, often old seed that seed houses are pushing out these days.
Since I started a test batch of geraniums in December that are doing quite well, we'll have more than enough of the gorgeous flowers for our garden this summer.
Burpee
is running another free shipping offer this weekend (through Monday) with no minimum purchase required. Use promo code FSHIP18 when checking out. We put in our Burpee order for this year a week ago when they ran a similar, three day free shipping promotion.
Saturday, January 18, 2014 - Freezing Chicken Breast Fillets
With the weather cold and blustery outside, I turned this week to a job that fuels several of our recipes. Our local Save-A-Lot is running a special on bone in, skin on, chicken breasts (99¢/lb). We frequently buy three or four packages (12-20#) of the on sale breasts, strip out and fillet the breast meat, and boil and bone the rest for homemade chicken broth. The filleted breast meat and broth with chicken goes into our big freezer for future use, although we seem to go through the broth a lot faster than the breast meat. But it's really nice to be able to pull a few chicken breast fillets out of the freezer for quick dinners.
I put up two batches of frozen chicken breasts this week, although the broth got seriously depleted, first for chicken and noodles and later for Asiago Cheese & Tortellini Soup.
New Lens

My new Canon EF-S 15-85mm Zoom Lens
came in this week along with all the necessary extras. I was a little surprised at the weight of the lens, as I thought (in error) that it was a little lighter than my previous, similar lens. And of course, the new lens has a slightly larger filter size, requiring the purchase of new UV, polarizing
, and closeup filters
, and a lens hood
. I always keep a UV filter on my main lens to protect it in case I bang it into something. Replacing a $12 filter is far preferable to replacing a $600 lens!
Other than snapping a few shots of our pets, recording the snow we're currently getting outside, and a shot of our busy plant rack, I haven't given the new lens much of a workout as yet. But based on first impressions, I think I'll like the new lens. I already appreciate the extra f/stop it provides for low light shots.
When Mac comes inside, he immediately tries to get as many dog toys as possible in his mouth at once!

Remember that Burpee
is offering free shipping on all orders through Monday with no minimum purchase required. That's a great deal if you only need to order one or two items.
Sunday, January 19, 2014 - Lots of Snow
When I took today's photo for the top of this page, I wondered just how many days we've had already this month with snow on the ground. A click into Adobe Bridge visually confirmed my guess that we've had more days with snow than not.
These are the images that get rolled into an animated GIF at the end of the month. I usually don't have a photo for each day, but it's just turned out that without much else to shoot, I've gotten a shot or two out our sunroom window each day.
The numbering system I use for my photos is something I picked up in a wedding photography workshop over forty years ago. (Yes, I was once a professional wedding photographer.) The first two digits of each code is the year, followed by the month, and then the day. After the hyphen is what would seem to be an archaic "film roll number," but it helps me keep track of separate batches of photos I clear off the camera each day. The final numbers are the image number, often including a "c" to denote the image has been cropped from the original.
Images take up a lot of space on a computer hard drive. Last summer, I found that I had just about run out of space on the main partition of my Mac Mini's 750 GB hard drive, almost entirely due to all the images stored there. So I popped for a Newer Technology miniStack Storage Enclosure
with a Seagate 4 TB drive
which sits nicely under the Mac Mini. G-RAID
and Macally
backup drives also clutter up my office, but provide good storage for Time Machine backups for the Mini and my MacBook Pro.
I had originally planned to retire my old G-5 tower when I bought the Mac Mini. I quickly found that there were yet more files to be stored that I didn't want on any of my other drives that the G-5 nicely stores for me. I also still use its CD/DVD burner frequently, as it's a whole lot faster than the optical drives in either my Mini or MacBook Pro!
And the G-5 shown in the image at right really isn't the one I bought in 2004. I went through several, massive computer failures in late 2011 and early 2012 with some G-5s. The computer shown does have some parts from the original G-5 in it, though. And there are enough pieces of two failed G-5s and spare parts I bought to build another one.
Wednesday, January 22, 2014 - Starting Onions
The first vegetable transplants we start each year are our onion plants. We get them going sometime in mid-January so that they're at an ideal growth stage for transplanting in April. The free Seed-starting Date Calculator from Johnny's Selected Seeds page of Interactive Tools recommends a January 23 - February 6 window for starting onion transplants for our area, based on our approximate May 1 last frost date.
I started a flat of eight onion varieties on Monday and another with four onion varieties yesterday. That's about double the onions we'll need, but provides some insurance in case we have some kind of germination disaster. I'm also trying out a lot of new-to-us onion varieties this year.
| | |
| --- | --- |
| | |
| Sterilized soil in flat | Adding warm water |
Since I had eight varieties to plant on Monday, I used one seed flat with four rows, planting a half row of each variety. I began with sterilized soil in a slotted standard 1020 flat that was in a solid (no holes) Perma-Nest tray. The Perma-Nest tray holds water, enables bottom watering, and is rigid enough to support the weight of a flat full of damp potting soil. I watered the tray with warm water so the peat moss in the soil mix will absorb water. (I heat tap water from our cold water bypass of our water softener so I don't add any water softener salt to the soil.)
Once I get plastic plant labels made, I make a very shallow furrow down the length of the tray, probably just a quarter inch deep or less. I used a ruler to make the furrows, although almost any narrow, rigid item will do. I used a flat cheese grater last year to make the furrows.

| | | |
| --- | --- | --- |
| | | |
| Marking row labels | Making furrow | Seed in row |
All but one onion seed variety I planted over the last two days were untreated seeds. When I was trying to get a decent image of the seed in the potting mix, I was thankful for the green, treated seed. Otherwise, the brown to black onion seed would have been invisible against the dark soil backdrop. Note that I seeded far more heavily than is normally recommended. The treated onion seed was two year old seed, so I seeded heavily to compensate for its anticipated poor germination.
| | |
| --- | --- |
| | |
| Eight varieties planted | Four varieties planted |
Once a row is seeded, I just pinch the soil back over the seed, covering it with an eighth to a quarter inch of soil. I go back with my ruler (fingers will also do) and gently press the soil down a bit along each row to make sure I get good seed to soil contact. I also had to bottom water each tray after planting, as the soil still seemed too dry. I later had to drain the Perma-Nest tray planted Monday, as I got it too wet.
The flats were covered with clear humidomes to retain moisture and went on soil heating mats on our downstairs plant rack. Bottom heat usually isn't necessary to germinate onions, but our basement is running a bit cold during our current cold spell.
Growing our own onion transplants probably doesn't save any money over the cost of purchasing onion plants or sets in the spring at a garden center. Beyond the timing of the plants, growing our own allows us to choose onion varieties from seed catalogs that do exceptionally well under our growing conditions and suit our tastes. Of course, I obviously went a little overboard on onion varieties this year.
The new-to-us varieties planted on Monday include Copra, Jaune Paille des Vertus, Red Creole, Rossa di Milano, Southport Red Globe, Stuttgarter, Tropeana Tonda, and Yellow of Parma. The varieties planted yesterday (and some in a test in early December) are all ones we've grown for several years: Milestone; Pulsar; Red Zeppelin; and Walla Walla.
We'd planned to make an extensive test of Patterson yellow storage onions from Johnny's Selected Seeds this year. When we ordered our seed, we were quoted a shipping date of January 29 for the backordered item. I noticed that Johnny's had pushed back the shipping date on their site until March 1, and called them on Monday to confirm our shipping date. Johnny's had indeed delayed the shipping date of the backordered onion seed. While they may have little to no control over the seed supply, it's simply bad customer service (and possibly a violation of the FTC's Mail or Telephone Order Merchandise Rule 435) not to inform customers of a delayed shipping date that will, for us, make the seed useless for this year.
As I began writing today's posting, I noticed that the temperature outside had soared to 4o F after starting the morning at zero. I'm going to have to bundle up like Nanook of the North for my daily trip to the barn. While we're far better off than a lot of colder places in the country, the Indy Star's headline of Cold, then colder and more snow sorta tells the story.
When I took the photo today to top this page, I remembered to put the polarizing filter on the lens to cut the snow's glare a bit. As it turned out, there wasn't much glare yet, but the filter did render an attractive, deep blue sky.
I'd not planned on doing a posting today, but when I fired up my MacBook Pro, its Notification Center under Mac OS X Mavericks again reminded me that I hadn't backed up the laptop for almost two weeks. So I took the MacBook Pro to the office to do the backup and was reminded by a stack of seed catalogs that I did have something to write about today.
Catching Up on Late Catalog Arrivals
We've had several seed catalogs arrive this month. Years ago, January used to be when we placed our seed orders. But with catalogs starting to come in during November now, and with our need to have seed on hand by early January to get our geraniums, petunias, and onions started on time, we probably won't do much more than page through each of the attractive, but late catalogs. Since in one way or another I requested all of these catalogs, I felt like they deserved at least a mention and link here.
When I sat at my computer to process the "top shot" for this page, I noticed out my office window that the sky was changing rapidly from the original, rather dark and threatening image I'd taken to some patches of blue sky. So...I went back to our second story sunroom and grabbed another series of shots of the garden (and the sky). The time stamps on the two photos showed only 17 minutes difference between when they were taken, but oh, what a change.
We were supposed to get more snow overnight, but awoke this morning to a good bit less snow on the ground than yesterday with a temperature of 39o F. When I went outside to feed and water the dogs, I quickly noticed that it was sleeting just a bit. Sleet driven by 30 MPH winds sorta gets ones attention.
I swapped out our egg carton of petunias in the kitchen window for one in the basement today. The plants in the kitchen window were suffering a bit from intermittent light and cold. The egg carton of petunias I brought upstairs from under our plant lights looked much healthier and should be able to withstand the rigors of growing in the windowsill.
And yes, that's a batch of Grandma's Yeast Rolls sitting on the kitchen counter.
The onions I started on Monday and Tuesday are beginning to sprout. There's a row or two with nothing showing, possibly just late starters or bad seed.
I checked the geranium seed I'd started on damp coffee filters on January 9 and wasn't surprised to find no new sprouts. Most of the remaining seed had begun to rot. Combined with a December planting, this planting gives us 47 geranium, far more than we usually put out in our various garden plots.

We have a sunny and unusually warm day (50o F) here today. Our snow cover is rapidly disappearing, remaining only in shady areas and where the snow drifted or was piled up. However, the weather forecast for the next few days isn't so nice. We may get a bit of snow as a cold front comes through tonight, and temperatures are predicted to drop to 8o F tonight and -6o F on Tuesday.
Those tidbits of information bring me to today's subject of weather tools.
The Weather Channel's 10-Day Forecast shown at left is one place I keep bookmarked for local weather information. It supplies a quick visual summary of what we might expect, along with a lot more useful information (not shown here) about predicted precipitation, wind speed, UV index, and freeze warnings. One can access their Gardeners Local Forecast page for their area by typing in their zip code on the Weather Channel's Lawn & Garden page.
My main weather reporting and forecast site(s) come from the Weather Underground, now owned by the Weather Channel. The Weather Underground can be a very useful source of information if there are local, independent reporting stations near ones location. We're fortunate to have three such reporting stations somewhat close by.
Precipitation (Inches)1
2014
2013
2012
2011
Ave.2

Jan.

1.76

6.33

3.20

0.84

2.48

Feb.

2.24

1.10

2.28

2.41

March

2.10

1.52

3.79

3.44

April

8.75

3.80

11.51

3.61

May

10.35

1.19

3.38

4.35

June

12.18

0.15

5.53

4.13

July

6.40

1.89

3.25

4.42

Aug.

3.12

1.99

0.32

3.82

Sept.

1.70

4.59

3.76

2.88

Oct.

5.67
3.31

2.31

2.76

Nov.

2.01
1.28

5.63

3.61

Dec.

4.14
1.48

3.62

3.03

Totals3
1.76
64.99
25.50
46.22
40.94

1Data from Kinmerom2 weather station, Merom, IN, and our own rain gauge during non-freezing weather
2 Average precipitation for Indianapolis, IN
3to date (Jan.)
All three reporting stations are a bit over seven miles away, and each is somewhat south of us. Sadly, there's not a reporting station in Merom, Indiana, where the Merom Bluff causes all sorts of weather anomalies for us. While Terre Haute and even the local Weather Underground reporting stations may be reporting only mild winds, we often are getting blasted by strong upper level winds that haven't as yet swept up after hitting the bluff. Being able to switch among three reporting stations in our general area does give us a pretty good look at temperatures and especially rainfall totals, as they can be quite different with just a few miles difference between the reporting stations. We make good use of the reporting stations' precipitation totals during the winter months, relying on our own rain gauge during the frost free months of spring through fall.
While I suspect that having our own, full weather station
would be more than I want to mess with, a good anemometer would at least let us know how strong the winds actually are here.
During the drought of 2012, we discovered some good tools from the National Weather Service Climate Prediction Center. The U.S. Drought Monitor report gives both graphical and text based information on existing drought conditions. The U.S. Seasonal Drought Outlook looks ahead about three months at potential droughty conditions.
We do, of course, make good use of local TV weather information. I had to laugh last week at the common sense of WTHI-TV 10's Kevin Orpurt when he said he'd just stuck his head outside to check whether it was snowing or not in Terre Haute. Far too often, I think forecasters forget to do what Kevin did when making their broadcasts.
Wednesday, January 29, 2014 - Moving Petunias
Despite my best efforts when I seeded our petunias early this month, I still got more than one seed pellet per egg carton cell. While our petunias aren't quite big enough to require larger pots, I thinned down our planting to one plant per egg cell by moving the extras into fourpacks (#804 four-cell inserts, 32/flat). The few odd plants just got moved to free egg cells.
In just the short time they've been growing, many of the petunias have already developed fairly extensive root systems. The roots required some care in lifting them from the egg cartons and separating the separate plants' roots. I used a dull paring knife to tease the roots apart.

Once separated, it was just a matter of dropping the plants into a hole formed in the soil of a fourpack cell and closing the soil around them. They'll quickly recover from the transplanting without bottom heat.

In just a week or so, most of the rest of our petunias started in egg cartons will need to be moved to fourpacks, as they will have outgrown their egg carton starter homes. While using egg cartons adds a step to the process of growing petunia transplants, it actually saves a bit of space under our plant lights until the plants have to be "uppotted." And, I still like having an egg carton of plants growing on our kitchen windowsill.

Tripod
Recording the various things we do in starting transplants is often a challenge. During the winter months, there isn't all that much light in the house, and the built-in flash on my Canon XSi isn't the lighting unit of my dreams. So I often time transplanting chores like I did today until mid-afternoon when the lighting in our kitchen is fairly good.
But to actually get good shots often requires an f/stop of f/16 or f/22, which slows the shutter speed down to something around one second...definitely out of the hand held zone. So, I drag my dandy SLIK PRO 700DX Professional Tripod with Panhead (615-315)
down to the kitchen for such photo sessions. It really isn't the tripod you'd want for lots of location work, but for my purposes, the heavy duty tripod is perfect. It's steady and has easy to use adjustments.
When I was doing professional photography almost forty years ago, I actually hauled the lighting system of my dreams, a Bowens Monolight Kit, to weddings and other jobs. Since a Monolight location pack now runs around two grand, I think I'll just be happy with my current setup. Like Hernán Cortés scuttling his ships to eliminate any ideas of retreat, I sold off every bit of my professional photography gear when I left that trade so there was no going back. At times I've wished I'd saved this or that piece of equipment, but I'm a much happier camper now as an amateur garden photographer. Going pro is a great way to ruin a good hobby!
The temperature today is supposed to get well above freezing, but the wind is absolutely howling. The good news is that it may be warm enough to melt some icy patches on our sidewalks, something we seniors tend to think about.
More good news is that our onions appear to be germinating fairly well. I went back and reseeded some bare patches in the flats a few days ago and even some of that seed is now emerging. (I put together two separate photos to make the image at left and eliminate a lot of dark space.)

I noticed this morning that it's time once again to sort out soft, sprouting, and even rotten onions, garlic, and potatoes. A green shoot sticking out of a bag of Red Zeppelin onions tipped me off. Sadly, I'd just sorted onions a couple of weeks ago.
Other Stuff
I got a bee in my bonnet last night and stayed up late updating one column and writing another very short piece for my Odds 'n' Ends series. A charity solicitation letter from an extremely well paid executive got me updating A Charity Phone Solicitation. I added ratings from Charity Navigator to our list of links to various charities' web pages of badges and banners for webmasters, bloggers, and even occasional columnists like me to use on their sites. In doing so, I was pleasantly surprised to find that Donors Choose, a charity that supports special projects for individual teachers and their classes, had the highest overall ranking by Charity Navigator of the charities we have listed. Charity: Water came in a very close second.
When I got done with the update, I went ahead and posted a bit of a rant, GM: We Don't Want Your Business. I've been frustrated since late December in trying to find a new, basic pickup truck. It would seem to me that auto companies and dealerships only want to stock and sell terribly expensive pickups that simply don't fit our needs.
After nearly a month of playing auto dealer games, I got mad and wrote GM's new CEO Mary Barra about the problem. The letter produced a ridiculous, totally off topic response from the GM Customer Assurance Center. So...I wrote the column, complete with links to the various supporting letters and documents, and posted them online for all to see. Then I emailed GM the URL.
GMC, GM, and especially our local Sullivan Automotive Group really need to clean up their act.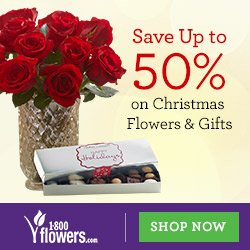 We're winding up what has been a very cold, snowy month with a relatively warm (36o F) day. The warmer temperatures plus some predicted rain (not snow, yea!) should melt away most of our remaining snow. The current long-range forecast doesn't have any snow in it until next Tuesday.
We've gotten off to a good start on our 2014 garden this month. We have several flats of geraniums and petunias started. We also have lots of onions up and growing, with more seed on the way. Johnny's Selected Seeds informed us yesterday that our Patterson onion seed, which had been backordered, was on its way to us. It's a new hybrid storage onion we're eager to try. When that seed comes in, all of our garden seed orders will be complete.

From Steve, the at Senior Gardening