Wednesday, June 5, 2019 - Cataract Surgery
I mentioned on Sunday that postings might be a bit "limited and infrequent." That was actually a bit of a ruse, as I went to Indianapolis for cataract surgery Monday through today. Even with a friend staying at our house to take care of all of our pets, it never seems to be a good idea to advertise on the web that you'll be away from home.
As to the need for eye surgery, the world had been getting dimmer and fuzzier for me for some time. The condition began to accelerate this spring, necessitating surgery smack dab in planting season. Actually, the surgery was originally scheduled for two weeks ago, but a family emergency delayed it.
The place that did my surgery, Eye Specialists of Indiana, do an evaluation and one eye one day, the second eye if necessary the next day, and a checkup on the third day. During the checkup today, the doctor said, "Aren't you glad you don't have three eyes."
So I'm back home, but really limited on what I can do. My eyes are extremely light sensitive requiring wearing dark, wrap-around glasses most of the time. I can't lift anything over ten pounds. And colors are way out of whack. I had to have my wife check today's splashshot for color, as the grass looked a bright light green to me!
This evening is the first time I've been able to see well enough to work on a computer. But the improvement in my vision is discernible each day, sometimes by the hour.
Gardening
My wife, Annie, a friend, and I picked peas this evening until rain ran us inside. We filled a twelve quart bucket with peas in the pod. Once I get them shelled, blanched, and frozen, I'm hoping for four or five pints frozen. The family friend who had picked and shelled peas while we were gone remarked, "I understand now why you don't give away peas." They are a lot of work for not a lot of produce. But we love homegrown peas, so we look forward to their harvest each season.
Friday, June 7, 2019 - Some TLC for our Asparagus
I spent a good bit of the morning today working on our raised bed of asparagus. It had a variety of weeds growing under the canopy of asparagus foliage that needed to be removed. Our asparagus patches get a strange mix of "weeds," as they frequently get a good covering of compost that may not have heated up enough to kill the weed seed in it. It's not uncommon to have to pull a tomato or cucumber plant when weeding the asparagus.
After weeding sections of the asparagus, I spread some 12-12-12 commercial fertilizer around the plants, trying to be careful not to let the fertilizer granules touch the asparagus. At this time of year, one could use a fertilizer heavier on nitrogen than what I had on hand. I used a soil scratcher to work the fertilizer into the soil and also cultivate the bed. I'll continue to weed and feed the asparagus through the summer, helping it build up strength to produce another wonderful crop of asparagus spears next spring.
This asparagus patch was grown from seed (Viking), something I really don't recommend. Starting from seed delays ones first picking by a couple of years! Buying the best asparagus crowns available is a much quicker way to delicious harvests. And since I started this asparagus from common, open pollinated seed, it has both male and female plants. A male only patch is said to put more energy into producing shoots. Of course, you shouldn't get any asparagus seed from such a planting. I tend to save some asparagus seed every few years, just in case of a disaster. "Every few years" means I currently have saved seed in our freezer from 2008 and 2016. Our asparagus already has one plant producing seed!
This asparagus patch has had its ups and downs. I planted it in a softbed, converting it to a raised bed a couple of years later. Some damage to the roots occurred during the installation of the raised bed, setting back our first big harvest by a year or two. Our dogs have, on occasion, chosen to dig in the asparagus, seriously damaging and/or killing roots. But we're now to a point where most of the bed is filled with lots of healthy asparagus stalks.
We're blessed to have a second patch of asparagus just off our property on ground we mow and care for. It will also need a thorough weeding, fertilizer, and cultivating. But it's a patch that has survived for at least thirty years, so it will get some attention when I get around to it.
I give the complete skinny on how we grow our asparagus in our how-to feature, Growing Asparagus.
Peas
Our wonderful harvest of peas continues. We picked ten or eleven quarts of peas on Wednesday, shelled and froze them. Yesterday, I picked several more quarts that shelled down to three more pints for the freezer. Our picking on Wednesday was pretty thorough, but lots more peas were ready to be picked yesterday. Since I was working our asparagus, I skipped picking peas today, although I saw some pods that were ready. I'm guessing that when ones peas come in, picking every day is necessary. To help the last of the pea pods fill in, I ran a hose from our rain barrel to the pea bed yesterday. It's hard to believe with our wet spring that one of our raised beds has dried out enough to require watering.
Our tall, early peas look pretty tidy these days. Using a double trellis keeps the peas from blowing off the trellis in the frequent, strong winds we have here. When peas blow off a trellis, the vines bend, rendering any peas beyond the bend pretty much dead. The downside of a double trellis is that one has to really work at finding the peas in the middle of the lush growth. I often find just reaching into the pea vines and letting peas hit my hand is a good way to find the peas.
Our Champion of England and Maxigolt tall, early peas have quit blooming, signaling the coming end of their productivity. That's probably a good thing, as we hope to save some seed from our short peas that are still blooming.
I moved the Japanese Long Pickling cucumbers I started two weeks ago to our back porch yesterday to begin hardening off. They'll replace our tall, early peas between the double trellises I put up. Since we have lots of pickles and sweet relish remaining from last season's cannings, our main goal with these cucumbers will be for seed saving and slicing cukes for the table.
Eyes
Yesterday afternoon, I found myself flying down a county road at over 60 MPH with the windows down and What a Feeling blaring on the radio. I wised up and slowed down a bit, but wondered at my behavior. I quickly realized that my speed was because I could once again clearly see the road after my cataract eye surgery. My vision is getting better each day. Colors are still a bit off and bright sunlight continues to require very dark wrap-around sun glasses. Without the dark glasses, everything has a yellowish, sort of psychedelic appearance.
Other
The soil in our East Garden is once again dry enough for tilling. Unfortunately, I'm still on restrictions about lifting anything over ten pounds and getting dust in my eyes. The jack required to do the mower/tiller switchout itself weighs twenty-five pounds. So the East Garden will get to grow more weeds while my eyes heal, and I'll till and plant whenever I can. I suggested to my wife yesterday that I should mow the grass again today. That produced a strong admonition (major understatement) that I should follow the doctors' advice about going easy for at least a week after the surgery.
Saturday, June 8, 2019 - Peas and Broccoli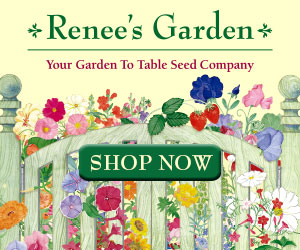 I picked peas and cut broccoli again today. The peas made a scant two pints frozen with some saved for supper. The broccoli was one large head of Premium Crop with a couple of sideshoots from other plants. Supper was grilled steak, teriyaki chicken, peas, and broccoli with cheese sauce.
We may get one more picking from our tall, early pea varieties. Our short, supersweet peas are still blooming. I'm not sure if I want more peas for the freezer from our Eclipse and Encore varieties or if I want to let the plants begin to ripen a seed crop.

Succession Crops
It seems early in the season, but I planted our first succession crop this afternoon. I didn't have this one in our garden plan, but realized I could transplant onions along the sides of the bed our lettuce had grown in. There's still one head lettuce plant in the bed that I hope will produce seed. But down the sides of the half of the bed previously devoted to lettuce, I transplanted double rows of onions. The center of the bed is reserved for our fall carrots that I'll seed next month.
One double row is filled half and half with Red Sunset and Southport White Globe. The other has Clear Dawn and Milestone yellow storage onions.
I had way too many onion transplants for the space available. One row of the tray of onions was Walla Wallas. Since I'd bought a bundle of Walla Walla plants for our previous planting, all of these plants were surplus. So I bagged up the rest of the onion plants to take to our local food bank tomorrow.
With our broccoli and cauliflower just about played out, our next succession planting may be green beans in the previous brassica area. I'll also soon be replacing our tall, early pea plants with vining cucumbers. While we're way behind in getting our East Garden plot planted, it seems we're running ahead of normal in our raised garden beds. At any rate, it's certainly been nice to feast on asparagus, spinach, lettuce, peas, broccoli, and cauliflower early in the gardening season.
When I looked over our raised garden beds this morning, it was obvious that our tall, early peas were in decline. The Champion of England vines were yellowing and the Maxigolt vines, while still a rich green color, had few peas on them. It was time to take out the vines.
I first went down the outsides of the trellises trimming off vines outside the trellis netting with my hand pruner. Then I raised the bottom wire of one trellis, giving me access to the roots of the plants. It was just a matter of pulling the pea vines and checking them for good peas. I got about a pint and a half of shelled peas from this final picking. Cleaning vines and tendrils still on the netting took some time, also.
When done, there were still pea roots in the ground. And on the sunny side of the trellis, there's a row of spinach plants that I hope will produce a good seed crop. I also left the geraniums at the corners of the bed and the snapdragons along the trellis in place. Now that the pea vines aren't overgrowing the snaps, they'll briefly bloom before the succession crop of cucumbers overgrows them. Fortunately, the snapdragons endure such abuse pretty well, often making a spectacular display of blooms in the fall when the cucumber vines are pulled.
The pea vines all went onto our compost pile.
I'll start working on the soil in the narrow bed tomorrow, cultivating, adding fertilizer, and watering to get ready for our succession crop of Japanese Long Pickling cucumbers. Despite a couple of tenths of an inch of rain overnight, the soil in the bed is dry.
And that brings up another job for tomorrow. I'm going to have to replace the leathers in our pitcher pump. We seem to get only a year to eighteen months out of a set of leathers. I had replacements tucked away in a drawer. And, I ordered the next set of replacement leathers today from Home Depot.
We still have our row of short, supersweet peas. I need to decide tomorrow whether to pick one more time, or to let what is on the vines ripen for a seed crop.

I thought I would just let these peas go for seed until I took the photo at left. The Encore pea vines closest to the camera are absolutely loaded with pea pods. Since I grew the Encore and Eclipse pea varieties side-by-side this year, I'll probably pick for freezing one more time. The pea varieties, although related, have certainly cross pollinated some. With the patent on the pea varieties expiring in a year or so, I'll need to isolate the varieties for seed production next season.
Once I get our cucumbers transplanted into what was the pea bed, I'll move on to pulling our broccoli plants, renovating the soil there, and planting a couple of rows of green beans. I'm really anticipating a good crop this year, as I picked late last year. That produced some lousy tasting canned green beans!
As to our East Garden plot, I'm going to have to wait until the eye doctors clear me for lifting heavy stuff to till the area. Just the jack required to pull the mower deck and install our pull-type tiller weighs twenty-five pounds. My lifting limit is currently ten pounds. But, my vision after cataract surgery is amazingly better.
It's been a couple of busy days. Yesterday, I replaced the leathers in our pitcher pump, mowed our lawn, and transplanted fifteen Japanese Long Pickling cucumbers between the dual trellises of a narrow raised bed. I waited until evening to do the transplanting, as putting out transplants in the heat of the day isn't a good idea.
Earlier in the day, I had loosened the soil in the bed by raising it a bit with a garden fork. Then I hoed in some lime and fertilizer. During the transplanting, I turned up a lot of pupae of some insect, so I sprinkled Milky Spore around the cucumbers just in case when the things hatch out, they like to eat cucumber plants (or moles like to eat them).
When transplanting the cukes, I set them just a bit lower in the ground than they'd been in their sixpacks. Each planting hole got about a half gallon of starter solution. Since the bed was pretty dry, I also watered it with the hose after planting. I didn't get the cucumbers mulched, so the trellis on one side is still pulled up until I do that job.

Today, I mowed the one acre plus field next to us and raked up the grass clippings to use as mulch. Most of the clippings went where I'll be planting pumpkins soon, with a bit more around our hill of butternuts (in the buckwheat section), and the rest for what will hopefully someday be our planting of melons.
I wanted to switch out the mower deck for our pull-type tiller, but simply ran out of energy and enthusiasm. Maybe tomorrow.
Our seeding of buckwheat is pretty spotty, but the plants are already beginning to bloom. Once I get the part of the East Garden we plan to plant to melons and sweet corn tilled, I may turn this seeding of buckwheat under a bit early and try again for a better stand.
I got a pleasant surprise yesterday while inspecting our row of tomatoes and peppers in our East Garden. Several of our Hungarian Paprika pepper plants are setting peppers! While the pepper in the image at right is pointed end up, it will eventually hang downward as it ripens.
Weeds
Our once heavily mulched main raised bed is now showing lots of weed breakthroughs. Grass clipping mulch eventually decays, leaving bare spots where mostly grass weeds germinate. I'll need to weed and re-mulch the breakthroughs.
After a very wet month of May, things turned dry in June. That changed overnight as strong thunderstorms rolled in with a predicted two inches of rainfall. By 10 A.M., we had three-fourths of an inch of rain in our rain gauge. Local weather forecasts call for rain almost every day for the next week or so.
During the dry spell, I hustled to get our mowing done. Then I switched out the lawn tractor's mower deck for our pull-type tiller. Unfortunately, I didn't do a very good job of mounting the tiller and broke down after just twenty minutes of tilling in our East Garden. Fortunately, it appears the only damage done was a ruined drive belt.
I did get our walking tiller out, but it wasn't up to anything more than cultivating around our sweet corn and kidney beans. The ground in the rest of the East Garden was too hard for the tiller to do much!
Between downpours this morning, I got outside with my backup camera and snapped a few shots of the garden.

We lost almost half of the cucumber plants I transplanted on Tuesday. But the rain today seems to have perked up the remaining plants. I think I didn't harden off the cukes long enough before transplanting them and also may have gotten hot mulch too close to them. Even with lots of watering, the bed the cukes went into was pretty dry.

I replaced seven or eight dead plants this evening. While the soil in the center of the bed was quite moist, I found a spot at the edge of the bed where the soil was bone dry! I have about six more transplants remaining on the porch in case the ones I have in now experience problems.
Our melon and squash plants have gotten way too big to easily transplant when things finally dry out again. While I'll still try putting them into our East Garden, I'll probably drop a seed or two in each hill in case the transplanting fails.
Heading out to our East Garden plot, I saw that the buckwheat planted in the unused portion of it had come into bloom. I'd planned to turn down this planting before I broke the tiller. So it will get to bloom until things dry out enough for tilling and the part comes in that I need to repair the tiller.
Our hill of butternut squash plants continues to vine. I'll be hard pressed to knock down the buckwheat and cover it with grass clipping mulch for the fast growing Waltham Butternuts.
One big positive is that I haven't found any squash bugs or squash bug eggs on the plants as yet. I have found squash bugs in our main garden, though.
The photo below shows the current state of the part of our East Garden I hoped to till and plant this week. I obviously didn't get very far with the tilling.

While our walking tiller wasn't quite up to turning hard ground yesterday, it did a good job cultivating our kidney bean and sweet corn plantings. I will want to sidedress some balanced fertilizer along the sweet corn rows the next time I cultivate the corn. I also need to pull in-the-row weeds, spray again with Not Tonight, Deer, and cut and spread some Irish Spring bar soap to deter deer damage.
About half of the Goliath broccoli plants I put in as a seed crop have died. I have more started under our plant lights. While growing broccoli for the table in the heat of summer would only produce bitter tasting broccoli, I'm hoping that the plants will head and go to seed. Stokes Seeds dropped their excellent strain of Goliath this year, so I'm using the last of our seed to try to produce a seed crop. Other seed houses still carry a Goliath broccoli, but when I've tried them, they just don't seem the same as the Stokes strain.
The flowers at the near end of the kidney bean planting made me smile. They're coming into bloom, although I'll probably be the only one to see them. At the far left of the image is a row of zinnias. Since my seed was saved seed, it had a lot of trash in it. To be sure I got a good stand, I put in way too much seed.
It's now noon, and the rain gauge is at 1.75"! That's nothing compared to what folks in the midwest and southwest have experienced, but it's pretty significant here. Fortunately, we live on high ground.
Late update: I emptied our rain gauge at around nine this evening. It registered two inches of rainfall today.
It seems that I'm making a lot more gardening mistakes this season than usual. Some of it is just getting older with a few memory issues here and there. The eye thing really set me back in gardening progress, but the improvement in my vision since cataract surgery is amazing. I'll still need to wear glasses, but getting them is still a month or so off.
One big positive is that I'm able to work on my knees again with heavy knee pads on. Tearing the meniscus cartilage in both knees last spring doomed our East Garden plans last year. That's probably why I'm so focused on having a good East Garden this season with lots of sweet corn and melons.
Sunday, June 16, 2019 - Drying Sage
We emptied our jar of dried sage a few weeks ago, so it was high time today to refill the jar. From what I can tell from my records, the last time I dried sage was in 2011!
Although we have several sage plants marking our East Garden plot, I cut our sage for drying this morning from two plants in our herb garden. As with most herbs for drying, it's recommended to pick early in the day. A break in our recent thunderstorms allowed me to partially fill a picking bucket with sage branches.
While it had rained overnight, I still filled the picking bucket with water to rinse the sage leaves. Then I picked them off the stems one at a time, inspecting each leaf for bug damage, bug eggs, or anything else that might spoil the batch.
It turned out that I picked just enough sage leaves to fill all four trays of our food dehydrator. Most online instructions for drying sage and other herbs recommend laying the leaves in a single layer on the dehydrator trays to promote even drying.

I set the dehydrator at its lowest setting, 95° F. From past experience, it will take at least four hours to dry the sage leaves at this setting. One can also dry sage in the oven, if your oven will go low enough (no more than 150° F). Sage can also be put into small bundles and hung to dry. But since we had a food dehydrator given to us by one of our lovely daughters, we use it. Oven drying also risks burning the sage.
When dry, I'll crumble the leaves into an old coffee grinder we use only for grinding herbs and such. Then the ground sage will go into a jar with a tight fitting lid.
I'm guessing that I'll need to repeat this process at least a couple more times to fill our sage jar.
Here's two links about drying sage:
More Rain
It's not yet noon, and we've already received another three-fourths of an inch of rain. While it has cleared for the time being, more rain is predicted for this afternoon and almost every day for the next week.
After trying all of our local weather forecast, they all seem to have the same conclusion: lots more rain.
Almost Midnight Update
It ended up taking twelve hours to thoroughly dry the sage! It only took about twenty minutes to grind it into powder. But it actually made a little more ground sage than I had expected.
Apparently, The Borrowers have run off with our old sage jar, so I substituted a much smaller minced garlic jar to store the sage. The important thing about both jars is that they have tight fitting lids with a rubber seal. With the smaller jar now full of ground sage, I'll hold off drying more sage until we find the big jar.

Not much gardening got done here today. I did transplant eight spindly sage plants from their fourpack inserts to four and a half inch pots. These plants will serve as replacements, if needed, for the sage plants that mark the corners and halfway points of our East Garden plot. The plants simply weren't doing well in the fourpacks, so I'm hoping larger quarters will perk them up some.
I also dumped another two tenths of an inch of rain out of our rain gauge this evening, bringing our monthly total to 3.47". But rain wasn't the reason for my lack of gardening.
Today was my two week checkup with the Eye Specialists of Indiana. As I drove to Indianapolis for the appointment, I marveled at how improved my vision was...without any corrective glasses, but still wearing my dark wrap-around glasses.
After a screening by a technician, an eye doctor thoroughly checked the progress of my eyes. The technician had commented that I'd read the chart with my weak eye at 20/20. So when the doctor was done, I asked about my vision. He exclaimed that my distance vision was now 20/20! I didn't expect cataract surgery to correct my nearsightedness, but am obviously thrilled with the results. I may still need reading glasses for small print.
I was less than thrilled that they had to dilate my eyes for the checkup. I should have known better. Using my dark glasses even in a heavy rain, I found my way home. Now, near midnight, my eyes are finally returning to normal.
When emptying the rain gauge this evening, I was pleased to see that all of our Japanese Long Pickling cucumber plants were doing well. I'd had to replace about half of the original transplants. That, along with seeing our recipe for Sweet Pickle Relish doing well in our web stats, moved me to do a light update of the story/recipe.
I only found one text error, an embarrassment for a former columnist and copy/sports editor. I also found a dead link for an ad. It was for the Pampered Chef Food Chopper I used to chop up everything in the recipe. I was glad I found and corrected the dead link, as the food chopper has proven to be a dandy for chopping all sorts of small quantities of vegetables.
And of course, writing about the pickle relish recipe gave me a good excuse to re-run one of my favorite food shots, the hot dog at left with relish.

Required Disclosure Statement
Some of our text links go to the sites of our Senior Gardening Advertisers. Clicking through one of our ads or text links and making a purchase will produce a small commission for us from the sale.
We're still stuck in a rainy period. I'll probably be begging for rain come August.
When things finally dried off this afternoon, I pulled and composted our broccoli plants. While they were still producing sideshoots of considerable size, the hot weather had turned them bitter.
Without anything terribly worthwhile to post here, I spent a couple of pleasant hours this evening reworking the images that grace the desktop of my main computer. I did pull the "people pictures" and some duplicates. I find that familiar desktop images remind me of how lucky I am to live the life I live with ones I love in a beautiful setting.
Note that clicking on the image at left will try to open a larger version of the GIF. It's about 17MB in size, so if you have a slow internet connection (as we do), it may take forever to load.

I decided to catch up on some weeding this morning. With a lot of other stuff occupying my mind and time the last few weeks, I'd let some of our raised beds get away from me a bit.
First up was weeding our newly transplanted onions. Lots and lots of tiny seedling grass weeds had germinated in and between the rows. I used a soil scratcher in and between the rows and a scuffle hoe in the center of the bed. That center will eventually get seeded to our fall carrots.
At the other end of the bed, lots of weeds had come up at the end of our rows of spring carrots. In pulling the weeds and having checked the carrots yesterday, I knew I could take a few early carrots. The rest should ripen in a couple of weeks.
The last of our fall carrots from last year went into our compost bucket. With a lot of sorting and peeling, they could have been marginally usable, although probably not very appealing.
I moved on to weeding our garlic rows. The grass clipping mulch I'd applied around the plants had broken down to the point where there were many weed breakthroughs. After weeding, I applied some nitrogen heavy liquid fertilizer
(12-4-8) as a foliar and soil drench. Our garlic sometimes needs a nitrogen boost a few weeks before the garlic are ready to dig.
Done weeding by noon, my plan for the day was to mow and mulch in the early afternoon. As I sipped a glass of iced tea in the kitchen, I noticed how dark it had gotten outside. It began to rain, ending my gardening day. As I write this posting at suppertime, it is still storming outside.
Friday, June 21, 2019 - First Official Day of Summer (Summer Solstice)
In a break from our rainy weather, I mowed grass both yesterday and today. I had to leave some areas in our yard unmowed because they still had an inch or two of standing water. As I write this evening, it once again is storming outside.
When closing the window yesterday that I open to take our near daily splashshot, something tore in my shoulder, reminiscent of the frozen shoulder I experienced in 2014. Fortunately, this problem isn't nearly as bad as the previous one. In that case, my doctor loaded me up with pain killers while I healed, as he'd just experienced the same injury the previous year! Hopefully, Ben Gay and aspirin will keep me going this time around. But there was no way I could open and close that dirty window today.
Running Out of Time
I'm running out of time to get our melons transplanted and our supersweet sweet corn seeded in our East Garden plot. Wet weather, mechanical failures, and some old age body problems have all worked to delay our plantings. As with most mowings, I swept up more grass clippings to use as mulch around our melons, if we ever get them in. I may forgo tilling the area and pop our transplants into deluxe holes with lots of grass clippings around to kill the grass underneath.
Outside the boundaries of the East Garden, I've had piles of grass clippings holding a spot for our pumpkins. At first, I wanted to start transplants inside. Then I decided to just dig out some soil, replace it with sterile potting mix, and direct seed the pumpkins. Then I forgot all about it!
So when I can, I'll seed the pumpkins and knock down the grass with our lawn mower before using the grass clippings to kill the grass under them. The site for the planting is where we had a compost pile last year.
I've separated our pumpkin and butternut squash plantings this year, as our pumpkins overgrew our butternuts last year. We still got butternuts, but not as many as we should have. Both pumpkins and butternuts have been exiled from our main East Garden plantings. In the past, they've both overwhelmed and overgrown melons they were planted near.
I mowed a couple of circles around our butternut squash vines today. The vines were outgrowing their mulch and nearly into the surrounding planting of buckwheat. I added a foot or two more mulch around the butternuts. Surprisingly, that will just contain the vines until I mow the next time. Butternut vines grow very rapidly.
While mulching the butternuts, I also saw our first squash bug in the butternuts. It got squashed. I returned a bit later with a spray of Captain Jack's Deadbug Brew and Pyrethrin. Both are considered to be organic products. While it may have just been luck, we had squash bug eggs killed last year after a spray of Captain Jack's. When spraying for squash bugs, it's important to try to get some spray on the underside of leaves. That's where the squash bugs lay their eggs. Since squash bugs love to hide in mulch, I also give the grass clippings under the vines a good spray.
Our buckwheat is now in full bloom. While it isn't thick enough to be a smother crop, it will help improve the soil when I turn it under. Full bloom before seed begins to set is said to be the ideal time to turn under buckwheat, although I'll probably leave ours a bit longer for the bees. I felt a bit guilty mowing off a lot of blooming clover in the field today. Once turned under, I'll wait a week or two before re-seeding the area to more buckwheat. It is possible to grow three turndown crops of buckwheat in a season here. In the early fall, I hope to seed the area to hairy winter vetch. We had good luck with it as a winter/spring cover crop in 2017/2018.
While sweeping up grass clippings in the field, I took the time to weed around several of our newer corner and side marker sage plants and apply fresh mulch around them. Several other sage plants are getting old and will need to be replaced this summer or next spring.
Sunday, June 23, 2019 - Starting Pumpkins
I had a new adventure last evening. Well, at least I did something really different than normal. I started our pumpkins by direct seeding them on the site of one of last year's compost piles. In the past, I've grown our pumpkins from transplants. After receiving another eight tenths of an inch of rain overnight, working in our garden plots proper would have been a muddy experience. The site for the pumpkins is a grassy area well outside the perimeter of our East Garden.
After moving a pile of grass clippings that had been keeping the planting site weed free, I dug a hole about eighteen inches in diameter and a bit more than a foot deep. I was pleasantly surprised to find two to four inches of dark soil (compost?) at the top of the soil. I backfilled the hole with peat moss and what compost I could detach from the clay subsoil with some lime and 12-12-12 fertilizer.
I used the clay subsoil to form a trough around the planting to hold in rain. I watered the hole with about two gallons of water. Then I topped the backfill with a kettle of sterilized potting mix. I wanted sterile soil more for its absence of viable seeds in it than absence of disease organisms. I shallowly buried six Howden pumpkin seed in the sterile potting mix.
Howden pumpkins are a 110-115 days-to-maturity variety. Counting forward from today, that has the first of our pumpkins for our grandchildren's Jack O'Lanterns ripening the second or third week in October. That's cutting things pretty close, as the shorter days of fall often extend days-to-maturity figures.
I finished the job by spreading a heavy layer of grass clipping mulch around the planting.
Corn Tasselling
On the way back to the house, I noticed that some of our Who Gets Kissed open pollinated sweet corn was showing tassels. Even though I'd cut a bar of Irish Spring soap around the corn yesterday, I filled our sprayer with our version of Not Tonight, Deer! deer repellent and sprayed it on the corn and the nearby broccoli and kidney beans.
Other Stuff
I made Asiago Cheese & Tortellini Soup for our supper last night. From our garden, the soup included garlic, onion, carrot, celery, parsley, and basil. While the garlic and parsley were from last year's garden, I pulled a celery and a sweet onion and cut a couple of basil leaves for the soup.
The celery was sweet, but the stalks were muddy and not tightly bound together. Still learning how to grow this crop, I'll tie the stalks together next year and mulch the plants with straw to blanch the stalks a bit and keep them cleaner.

Seed Saving
Our short, supersweet Eclipse and Encore peas have set a tremendous late crop. Exercising a whole lot of self control, I quit picking the varieties early to allow a seed crop to ripen and dry. A few of the pods are now browning. I'll need to keep a sharp eye on the peas, as one wants to pick the pods brown, but before they begin to split open and drop their peas on the ground.
You may have noticed that I trellised these short peas. Doing so keeps many of the pods up off the ground. That helps prevent mold and rot in the pea pods.
The plants in our row of spinach look pretty sad right now. That's okay, as we let the plants go to produce a seed crop. We saved seed from the Abundant Bloomsdale variety in 2016 and 2017, but not last season. While Abundant Bloomsdale is commercially available from a number of seed houses, saving our own seed over time slightly adapts the variety to our growing conditions.
Saving seed from spinach is a fairly easy process...with one exception. The plants come in male, female, and both genders. I pull the plants with seed, bind them in bundles, and hang them in brown paper grocery sacks in the garage to finish drying. The hard part of saving spinach seed is getting the clusters of seeds off the plant and breaking those seed clusters apart.
While I share Abundant Bloomsdale spinach seed via the Grassroots Seed Network, I'd suggest ordering it from either High Mowing Organic Seeds or the Southern Exposure Seed Exchange to support commercial seed houses offering the variety. Of course, if you live somewhere around Indiana, you might want some of our spinach seed, as it may have slightly adapted to our regional growing conditions.
Sunny Days Ahead?
From the Weather Underground's Extended Forecast, it appears we may get a welcome break from the rainy weather we've experienced.
Some dryer weather will really help with seed saving. And I'm hoping that I may finally finish planting our East Garden plot.
We had our first rainfree day today in I don't know how long. Of course, our yard and garden plots were still way too wet for any serious work, but the sunshine was really nice.
My gardening efforts were limited to pulling our spinach plants and pulling a few weeds. The seed-bearing female spinach plants got bound with string and will hang in a paper grocery sack in the garage for a few weeks for the seed to dry.
Shopping Guides
While waiting for our satellite repair person to get here, I finished updating our two gardening shopping guides. I had started updating the pages last night and was blown away by how many of our links had gone bad since our last update. I ended up moving lots of bad Amazon links to a relatively new Senior Gardening Affiliate Advertiser, The Home Depot. I'm hoping that a hardware store will have less changes in items than Amazon.

Senior Gardening Buying Guides
With some dryer weather predicted for the next few days, I'm hoping to get a lot of mowing, tilling and planting done.
Wednesday, June 26, 2019 - Picking Peas for Seed Saving
I picked some Eclipse and Encore peas this morning for seed saving. I focused on picking the tan and brownish pea pods that had begun to dry down some. Along the way, I found a few pods that had begun to split, telling me my first picking for seed was timed about right. You don't want the pods splitting and dropping their seed on the ground.
There are still lots of fat green and whitish pods left on the vines. That tells me that we should get pretty good volume from this seed crop.
After picking, I let the pea pods dry on a cookie sheet inside the house for a week or two. With our air conditioning on and a dehumidifier running in the basement, the humidity in the house is reasonably low, allowing the peas to dry down. When dry, the peas get shelled and then get another week or two on a cookie sheet to dry a bit more before going into storage.
Saving Eclipse and Encore pea seed ensures that we'll have plenty of seed to plant next season. It also helps preserve a couple of very good, supersweet pea varieties that are plant patent protected (until 2021), but haven't been commercially available for years.
Other Stuff
I had to weed our new onions again today. There were lots of seedling grass weeds mostly in between the double rows of young onions. My tool of choice for the job was a soil scratcher. At the other end of the same raised bed, most of our Walla Walla onions have fallen or blown over. Some have good bulb size, but a lot appear to be a bit small.
I mowed grass again today. While mowing, I realized that I either had to spread a pile of grass clippings by our main raised bed or mow around them. Our recently weeded garlic got the mulch. Many of the garlic stems had blown over in the strong winds we've had, but I was able to right most of them with some damp mulch.
A bit after supper tonight, our power went out. Annie and I had been chatting at the kitchen table as we watched a large storm head our way on weather radar. We moved to the glider on the back porch to watch the storm come in.
As it turned out, the power outage lasted three hours. At this late writing a bit after midnight, it still hasn't rained. It appears the worst of the storm stayed south of us. But folks in fairly nearby Olney, Illinois, were reported to have gotten 60 MPH winds and quarter sized hail. I feel for them, but am obviously glad we missed this one.

Friday, June 28, 2019 - Onions
I began my gardening day planning to prepare part of one of our narrow raised beds for our fall carrots, Instead, I first got to repair some dog digging damage to our new onions!
Once the repair work was done, I spread some Muriate of Potash (0-0-60) down the center of the bed for the coming planting of carrots. I worked it in by first lifting the soil a bit with a garden fork and then hoeing the area.
Moving to the other end of the bed, I saw that our Walla Walla onions were ready to come out and begin curing. At first, I just piled the pulled onions along the timbers at the edge of the bed. Realizing I didn't want the somewhat green onions in the sun, I set up our makeshift drying table in the garage and moved the onions there. In about two weeks, the tops will have dried and can be removed.
The cured onions will be bagged and moved to our basement for storage. Of course, sweet onions like Walla Wallas don't store well for long periods. I'm hoping these onions store until our green beans (still unplanted) are ready to can and possibly later when we make Portuguese Kale Soup.
This bunch of Walla Wallas were a bit smaller than I remember the variety being. Of course, these onions were grown from a purchased bunch of plants. Having tried one of the onions this week, they seem to have the same excellent flavor of our previous Walla Wallas.
There are still a few more onions of other varieties nearing maturity. For some reason the Walla Wallas fell or blew over a bit early. The few storage onions that survived our cats' abuse while they were in the tray remain standing.
I grabbed a shot of one of our Maverick Red geraniums at the corner of our main raised garden bed. Then I looked up a bit and realized we had flowers blooming down the entire side of the bed as well as some snapdragons along our row of short peas and along our row of cucumber plants.
So far this season, we have geraniums, vinca, marigolds, and snapdragons planted in our raised beds. I'll add a few petunias soon. I like these flowers as they tend to bloom continuously until frost.
After my flower photo session, I moved on to rototilling. First up was tilling the south end of our main raised bed where our brassicas previously grew. I'll plant a couple of rows of green beans there.
Next up was sidedressing some 12-12-12 fertilizer down the sides of our sweet corn rows and tilling it in. In addition, I also cultivated our kidney beans and broccoli for seed saving. The kidney beans are just about to canopy, making tilling a bit difficult but also unnecessary in the future. The beans will crowd out most weeds.
Most of our East Garden plot remained too wet to till today. I'm hoping to get that done before the next rain (forecast for the middle of next week).
With temperatures in the nineties and the heat index well above that, I called it quits outdoors a little after noon. I had a bit of shopping to do and a new-to-us meat grinder to try out. It ended up making some great ham salad.
As Annie and I watched the PBS Newshour, I shelled out the Eclipse and Encore peas I'd picked on Wednesday. Shelling peas for seed saving is a whole lot easier and faster than shelling fresh peas for the table or freezer.
Plant trays often serve multiple purposes in our home. I grabbed the empty plant tray from our dining room table to make the job of shelling the peas a bit less messy. The shelled peas got spread out over a cookie sheet to dry some more and went on top of the tall bookshelf shown in the photo at left. The empty pods went into our compost bucket,
There's almost always an empty plant tray on our dining room table with our gloxinias. If not provided, the cats try to curl up in the trays with plants in them!
Getting back to peas, I checked the peas today and decided to wait another day to pick pods again. Most of the pods on the plants were still fairly green.

Sunday, June 30, 2019 - June Wrap-up
It's been an unusual month and beginning of a gardening season. We try to plant our raised beds each April and our large East Garden plot in May. We got our raised beds planted in April. It's now the end of June, and our East Garden still isn't completely planted. But...
...we've also had some great harvests this month. We picked, ate, and froze lots of peas before letting the last of the peas go for seed saving. Our Walla Walla onions matured earlier than expected and are now curing in our garage. They'll soon have to compete for space with garlic on the plywood drying table I set up. A test dig of six garlics yesterday showed that it is time to dig and start curing that crop.
We also got a little lettuce early in the month and even dug a few early carrots.
Our celery is now ripe. I learned some things this year about growing celery. First, it will all mature at once if started at the same time (Duh!). One should also tie the celery stalks together for neater, cleaner plants and stalks. And mulching with straw to blanch the celery is a good idea. Since we got some good celery for the first time in my gardening years, I'm a happy camper. Our local food bank will get the extra, mature celery.
When picking peas for seed saving and doing a little light weeding under the adjacent row of bell peppers, I found some lovely green peppers low on one of the plants. I harvested one for our Texas Nachos recipe.
The food dehydrator got fired up again to dry a load of sage.
Along with the harvest, we planted cucumbers and more onions. I was pleased yesterday to see four pumpkin seeds had germinated in their area outside our East Garden. I'd planted six Howden pumpkin seeds, but four plants is more than plenty for one hill if they all survive.
I have areas in our main garden worked up for succession crops of green beans and fall carrots.
And we're still waiting for most of our East Garden soil to dry enough to permit tilling and planting. A mechanical breakdown early in the month followed by my cataract surgery followed by incredible amounts of rain have left our sh2 supersweet corn seed in their packets and our melon transplants getting ungainly big on our back porch.
It's been an unusual start to a gardening season. But we've enjoyed asparagus, spinach, lettuce, peas, onions, garlic, carrots, bell pepper, herbs and spices from our garden already.
Contact Steve Wood, the at Senior Gardening