Wednesday, July 3, 2019 - Seed Pea Harvest Finished
While I wrote on Monday that I thought our short, supersweet pea vines might take a week or so to dry down, I found that our Eclipse vines were browned out by this morning. Our Encore pea vines still had some almost table usable peas on them. Even so, I went ahead and took out all of the pea vines this morning.
After letting the Eclipse pea pods sit in a tray in the sun for a few hours, I shelled them. From that task, I decided to let the Encore pea pods dry down a day or so in a tray (inside) before shelling them.
Our experience with the Eclipse and Encore pea varieties began around 2005. We were thrilled with the sweetness of the peas from the two varieties. The Eclipse pea, a shrunken seed variety, was billed by seed houses as a "supersweet pea." A bonus was that both varieties were developed via natural breeding instead of being genetically modified.
When both varieties disappeared from seed vendor offerings in 2012, I began saving seed. Sadly, I found that both varieties were protected by plant patents (PVP). While I could grow peas for our table use and save seed for future plantings, I couldn't (and can't) share any seed with other gardeners!
I'm getting a little old, but hope to live long enough to share some of our Eclipse and Encore seed with other gardeners when the plant patents run out in 2021.
I tell about our journey with saving Eclipse peas in Working to Save a Pea Variety.
East Garden
I gritted my teeth and did something today that I really didn't want to do. I did what was called in my farming days of the 1980s, "killing a field." I sprayed the unplanted part of our East Garden intended for melons and sweet corn with Roundup herbicide. Since I haven't been able to till the ground since early spring and with more rain on the way, killing the field was about the only way to get a planting done.
The Roundup should knock down the grass covering the area, much like a no-till planting. I'll still try to give each of our melon transplants a deluxe hole and mulch around them with grass clippings for weed control. This late in the season with very old transplants makes this path really chancy. But the only other option seemed to me to be just giving up on the planting.
Some of the trade-offs with this approach are that any drift from the Roundup spray that reaches our other crops could kill them. Also, not tilling the area really limits the melons root growth through some rather compacted clay soil. And of course, there could be some carryover from the Roundup in the future, making it hard to start other crops next season in the areas that were sprayed.
We have some nice stuff going in our East Garden.
Our eight Hungarian Spice paprika plants are doing better after I weeded, re-mulched and watered them. The one shown above is a bit shaky, but has a ripening pepper on it. Others of the plants are full and bushy. I popped in one Earlirouge tomato in the East Garden, and it is way ahead of almost all of the other tomato varieties, excepting the grape tomato plants. And while hunting squash bugs today, I found some nice immature butter nut squash.
Beyond that, we have a nice row of zinnias, a few broccoli for seed, some really iffy looking sweet corn, and some kidney beans blooming like crazy in a drier portion of the East Garden.
As I walked back to the house after taking pictures of our East Garden, I saw dark clouds moving in...an all to frequent occurrence this spring. But it did make for a colorful photo.
Thursday, July 4, 2019 - Independence Day (U.S.)
Our house is alive with the aroma of basil drying in our food dehydrator. Our plants were on the verge of blooming, making it time to pick and dry before the blooming cycle makes the basil bitter.
I got out and cut a bucket of basil this morning before the dew had dried off the plants. I've read that one should pick herbs early in the day when the oil in the plant leaves is most pungent.
After a quick rinse in the picking bucket, I picked leaves off the stems and laid them out on the four trays of the dehydrator. I started the drying at 105° F, but will back it off to 95° F after a few hours to make sure I don't burn the basil.
Parades and Fireworks?
My wife, Annie, is on call this week for the banking corporation she works for. So we'll be staying home this holiday close to the phone with her laptop running and logged in for any technical support she has to render.
We likely will once again pull out a couple of our favorite Fourth of July themed films on DVD today. The 1972 musical, 1776, is always entertaining. We may also start watching the HBO John Adams miniseries, although there's a lot of hours involved with that one. Both titles are quality entertainment.
Before things got really hot outside, I raked out the area I'd tilled for our green beans. I may seed them this evening.

Required Disclosure Statement
Some of our text links go to the sites of our Senior Gardening Advertisers. Clicking through one of our ads or text links and making a purchase will produce a small commission for us from the sale.
Friday, July 5, 2019 - Planting Green Beans
My job of planting green beans this morning was fairly easy, as I'd previously done a good bit of the soil preparation. After removing our spring broccoli and cauliflower plants weeks ago, I was able to rototill the area during one of our rare, dryer spells. Over the next few days, I used a scuffle hoe, a garden rake, and good old fashioned hand weeding to keep the area fairly free of weeds.
Today, I first staked my two rows for the green beans leaving a generous thirty-six inches between the bean rows. One can plant bean rows much closer (twenty-four inches), but that makes picking the beans a bit more difficult. I now plant my beans in narrow rows, as that makes weeding and picking easier. One can also plant beans in six to eight inch wide rows for increased production. The trade-off is that weeding and picking wide rows is more difficult than with narrow rows. When we had lots of hungry children growing up in our house, we always planted our beans in wide rows!
Although I plant our beans in a narrow row, I open a furrow for them a hoe-width wide about one to one and a half inches deep. That allows me to sprinkle a very little 12-12-12 commercial fertilizer, lime, and granular soil inoculant down the prospective rows and hoe them into the soil. Getting these soil additions under the seeding has them available when the beans will need them without interfering with seed germination.
One needs to be careful not to over fertilize a green bean planting. Too much nitrogen encourages excessive vegetative growth not necessary for the production of bean pods. The lime adds some calcium to the soil while slightly raising the soil pH. And the inoculant encourages the bean plants to suck free nitrogen out of the air and store it in nodules on the plants' roots. The beans will use a lot of that stored nitrogen in producing a crop, but there will be some leftover to enrich ones soil.
I make a final shallow furrow by dragging the head of the hoe handle down the row. Then I space our seed down the row about one to two inches apart. Using a garden rake, I pull soil back over the seed and use the rake or hoe head to tamp the soil down to ensure good seed to soil contact. Note that I sometimes soak seed to be planted or water the furrow before seeding. With fairly good soil moisture and rain predicted, I skipped those tricks today.
I usually plant our seed in alphabetical order to make remembering what was planted where and recording it easier. This year, I grouped our plantings by days-to-maturity figures. One row was of Contender
(40-50), Burpee's Stringless Green Pod
(50), and Provider
(50). The second row contained Strike (53), Bush Blue Lake
(57), and Maxibel (61). Those six varieties are our tried and true best tasting and producing green bean varieties over the years on our ground.
Let me add a note here that I find canned green beans much more flavorful with a mix of bean varieties.
I finished up by top dressing the area with a sprinkle of Milky Spore to discourage cutworms and Repels All to keep our dogs from digging in the planting. I also replaced my row marker stakes on one end of the planting with petunias.
For years, I was a little shy about putting up a how-to on growing beans. It seemed that everybody knew how to grow them. But for completeness of this site and for a book my wife keeps pushing me to publish, I finally got around to putting up our version of How to Grow Beans last year.
Conveniently as I write this evening, it's raining.
Basil
It took a lot longer to dry our basil this time than I remember. Of course, it's been a few years since I last dried basil. I ended up letting our dehydrator run overnight at its lowest setting. When I got up this morning, the basil was quite dry, but not burnt. It crushed quite easily and filled a small, repurposed garlic jar.
Saturday, July 6, 2019 - Garlic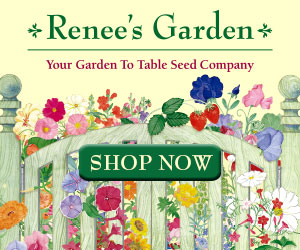 As I planted our green beans yesterday, I realized that the garlic growing next to the bean planting had to come out soon. Despite being lightly fertilized and mulched over the last month, the leaves were browning and falling over. I'd held off digging the garlic until today as a couple of test digs had produced mature but slightly smaller garlics than usual.
Digging today was pretty easy as the soil was moist from recent rains. I used our garden fork, driving the twelve inch heavy tines fully into the soil beside each garlic before pushing on the handle to lift the garlic. I usually got a soil and root ball the size of a soccer ball with each garlic. After carefully lifting the garlic, I bopped the root ball against the handle of the garden fork to knock off most of the soil. Note that pulling the garlic by the leaves, even after lifting with the garden fork, would have just broken the leaves off the bulb, making curing the garlic much harder.
Since I'd planted four fifteen foot rows of garlic last November, we got a lot of garlic today. Most of our standard garlic was of decent size. I was pleased to see most of the wrappers around the bulbs were not split. A split wrapper can cause early rotting and makes the garlic a cull for early use only. Our elephant garlic was much smaller than usual. The bulbs were only slightly larger than our standard garlics. Since I planted the garlic late in November, I'm pretty happy with what we got.

I'd set up our drying/curing table a week or so ago when I picked onions. The only change I made to that setup today was a nice one. Some heavy duty sawhorses my wife had ordered for my birthday were delivered early, spoiling her surprise but making my day.
I slipped the new sawhorses under the ends of the plywood table, still leaving a cheap pair of plastic sawhorses in the middle of the table for extra support. I'd pretty well destroyed the plastic pair over the last ten years of use. The new sawhorses should be quite usable long after I'm gone!
The garlic ended up taking up every bit of the sheet of 4x8 plywood "table" that wasn't occupied by onions. I tried to leave air space between the garlics, but settled for none getting piled on top of other garlics. I also set up an old fan we use to help in the curing process.
Our how-to, Growing Garlic, tells from planting to storage how we grow our garlic. The piece begins, "Garlic is one of the easiest, most trouble free and productive crops one can grow in a home garden." And it is. If you've not grown garlic before, I'd suggest trying it. If you're going to mail order garlic for planting, plan to do so sometime this month as vendors quickly sell out of many varieties.
Sunday, July 7, 2019 - Gloxinias
On a sultry Sunday afternoon, I decided to stay inside and care for our gloxinias. I've grown these plants as a hobby for many years. Our current plants are all fairly young, as we lost all of our gloxinias to the INSV virus in 2013-2014. Restarting from saved seed, we once again have lots of wonderful plants.
We began enjoying plants in bloom this year in February from a seeding last fall. Soon after, we began seeing lots of lovely blooms from older plants that had emerged from dormancy. Some of the plants are four or five years old with corms capable of producing lots of blooms at once.
Since these are open pollinated plants produced from saved seed, we never really know what we're going to get from first year plants. I try to note the bloom color and bloom type on the plants' labels, but don't always get that job done.
Today's care included trimming off spent blossoms and damaged leaves and a good watering. Several plants that had finished their bloom cycle got a little fertilizer and were moved to our sunroom. I also moved a few plants from our plant room in the basement to our dining room table.
We've had a nice range of bloom types and colors as shown here. Not shown are any of the velvety, deep purple blooms. I find trying to get a good shot of them like photographing a black cat at midnight.
I moved the last of our dormant plants back under our plant lights a week or so ago. A few corms, as usual, didn't survive dormancy. With the last of the plants breaking dormancy now, we should have gloxinias in bloom well into fall.
I mowed our lawn yesterday. In the process, I hit several ruts in the ground pretty hard and woke up this morning with muscle spasms in my back. That ruled out any serious gardening today.
Another thing I got done yesterday was to bring a lovely purple with white tips blooming gloxinia upstairs. It was loaded with blooms.
By noon today, the plant had dropped about ten of the blooms! I should have moved the plant weeks ago, as I think the shock of moving it made it drop the blooms.
Even though we have lots of saved gloxinia seed from last and previous years, I began hand pollinating our gloxinias. I do the job with a Q-Tip, moving the pollen from plant to plant. Our feature story, Saving Gloxinia Seed, gives step-by-step directions on how to pollinate gloxinias and save their seed.
First Tomatoes
I'd noticed that our Honey Bunch grape tomato plant had fruit showing some red yesterday. Today, I picked four ripe grape tomatoes. When getting a green pepper from our regular garden, I spotted some ripe tomatoes one on of our Earlirouge plants. I picked three small, irregularly shaped tomatoes there. As time goes on, the Earlirouge tomatoes will normalize in shape. We had fresh tomatoes on our salad for supper this evening.
Other
I noticed while mowing that the green beans I planted on Friday are beginning to come up. In years where the field next to our main garden is planted to corn, we grow our green beans as a succession crop. The late Jim Crockett wrote that late planted beans were always sweeter and more tender than early beans.
I finished rubbing the seed off the Abundant Bloomsdale spinach plants I'd pulled two weeks ago. Spinach seed grows in firm clusters that have to be rubbed apart. While I got the seed off the stems, there's still a lot of leaf and stem trash in the seed that will have to be winnowed out at some point.
I also did a first read of a couple of germination tests I started several days ago with our Eclipse and Encore saved pea seed. While too early to put a percentage on the tests, both tests showed several seeds sprouting.
With our green beans now up, I took the time to scuffle hoe close to the bean rows and between them. Doing so even with not many weeds showing helps deter weed germination. I also poked bean seed into the ground in a few gaps in the rows. There weren't many gaps, as we had excellent germination from our bean seed. I still need to go back and hand pull seedling weeds in the bean rows.
After an inch of rain overnight, any hope disappeared of tilling our East Garden soon and starting a crop of sh2 sweet corn. There just won't be enough growing days left in the season to mature a crop. So when I took our bean seed back to the freezer in our garage, the sweet corn seed also went back in the freezer.
My next task was digging (lifting) our spring carrots. I cut back our spring planting from fifteen foot double rows to a six foot double row this year. I'm always mad at myself when we bring in a nice fall crop of carrots and have to discard a bunch of spring carrots. The five and a half pounds of carrots dug should easily last us until our fall crop comes in.
The carrots were an interesting assortment of sizes. We grew six different varieties, all with roughly similar days-to-maturity dates. We had a good many small carrots and a lot of big ones as well. We had several bifurcated (split) carrots and some with rot or bug damage, but not too many.
Once the carrots were washed and dried, they went into the fridge in Debbie Meyer Green Bags. We've had excellent results storing carrots in the green bags.
I found several hornworms feasting on our carrot tops, something I've not seen before. I checked our nearby tomatoes, finding some damage characteristic of hornworms, but couldn't find the culprits.
How We Grow Our Carrots tells how we grow our carrots in intensive plantings, both spring and fall. We'll be seeding our fall carrots in the next week or so.
Other Stuff
I mentioned yesterday that I'd picked our first tomatoes. Our usual practice is to celebrate the occasion by having BLTs for supper. The tomatoes picked yesterday just weren't quite large enough for BLTs, so we had them on our salad and in a beef and tortellini dish.

I again looked at our pea seed germination tests today. It's just been four days since I started the tests, but found the two pea varieties germinating at 50-70%. I'll make a final read of the tests in a few days. What I see so far relieves any fears I had about a bad seed crop.
We ended up getting a bit over a half pound each of saved Eclipse and Encore pea seed. I still have the seed spread out and drying on cookie sheets on top of a high bookcase. Once I'm sure the seed is thoroughly dried, I'll bag and freeze it for long-term storage.

Friday, July 12, 2019 - Lots of Tomatoes Coming
I checked our tomato plants again this morning for hornworms but found none. The search was prompted by finding three hornworms feeding on the tops of the carrots I dug yesterday. Since our cucumber vines are showing signs of insect damage, I'll spray the tomatoes, cucumber vines, and our butternuts with a combination of Captain Jack's and Pyrethrin this evening after the bees have gone to bed.
Our Earlirouge tomatoes, normally a dependable 65 days-to-maturity from transplant variety, are running a good bit behind this year. The plants are absolutely loaded with tomatoes. A semi-determinate variety, Earlirouges typically produce a first heavy picking, followed by a more spaced out production of good tomatoes the rest of the season.
After our traditional first bacon, lettuce, and tomato sandwich feast, we'll can the heavy pickings of tomatoes. While I prefer to can multiple varieties of tomatoes for future use, we're down to our last quart of canned tomatoes from last year.
Saturday, July 13, 2019 - Planting Fall Carrots
I started our fall carrots today. The varieties were Bolero (75), Napoli (58+), Naval (72), and Scarlet Nantes
(65-70). I've listed the varieties' days-to-maturity figures in parentheses. Adding seven to fourteen days to each of those figures to allow for the shorter amount of daylight in the fall should bring in the carrots well before our first frost.
I'd prepared the bed for the carrots a week or so ago. I loosened the soil with my garden fork and then hoed in some Muriate of Potash (0-0-60) fertilizer. I'd scuffle hoed the area yesterday and did so again this morning to discourage any germinating weed seed.
After stringing my double rows four inches apart, I used a piece of one inch scrap lumber to make a shallow furrow for each row. I had to work around a Sun Devil lettuce plant I'm trying to get to go to seed at one end of the rows. And the carrot rows run down the middle of the bed with established rows of onions on either side of the carrot rows.
I use non-pelletized carrot seed mainly because it's cheaper than the pelletized stuff and seems to last longer in frozen storage. Getting the loose carrot seed spaced in the row is always difficult. I aim for one seed per inch, but often end up dropping clumps of two or three seeds in a spot.
Once the seed is in the row, I use my fingers to pinch soil over the seed and pat the soil with my hand to firm the soil.
The toughest thing I find about starting fall carrots is keeping the soil damp enough for the seed to germinate. Today, I first used a sprinkling can to water the planting. Then I laid a walking board over the planted rows. The board will deny weed seed the light most of it needs to germinate. The board will also hold in soil moisture. As a final step, I ran a hose from our rain barrel and let it drip water onto the walking board.
The planting will need to be watered every day it doesn't rain until the seed germinates. Carrot seed can take anywhere between five to ten days to come up.
Other than watering some porch plants, I limited my gardening today to planting the carrots, picking a few tomatoes, and running the scuffle hoe down the sides of our rows of green beans. I'm still trying to decide whether or not to mulch the green beans. Mulching saves a lot of weeding, holds in soil moisture, and gives one cleaner low growing bean pods. The big drawback to using mulch is that it always seems to get into ones picked beans, making cleaning and snapping a more difficult chore. Mulch also provides good hiding spots for insects.
Since I planted our bean rows pretty far apart (36"), probably too far apart for the beans to effectively canopy to prevent weed growth, I'll probably mulch the beans.
I picked tomatoes and three cucumbers (surprise!) in our main garden this morning. The ripe Earlirouge tomatoes are beginning to be bigger and less irregular in shape. My wife, Annie, and I enjoyed our traditional celebration of first ripe tomatoes by having bacon, lettuce, and tomato sandwiches for lunch.
When I walked to our East Garden plot, I found that our Silver Queen sweet corn has tasselled and silked despite being severely pressured by weeds. We may yet get a little sweet corn from our garden this year. Most of the tomato plants in the East Garden are just beginning to ripen fruit. A couple of exceptions are one Earlirouge that had four ripe tomatoes on it and the Honey Bunch grape tomato plant that had previously given us our first ripe tomatoes of the season.
While there are lots of things that need doing outside today, I came back inside pretty quickly. The noon temperature was 86° F, but the heat index was already 95° F! I've become a real wimp about working outdoors in the heat of the day.
Even though I used an image of the gloxinia with purple and white bicolor blooms last week, I decided to include the plant in the image at right today. I actually intended for the image to show a ruler at the bottom showing the increased size of the tomatoes. The ruler doesn't show at right, obscured by the copyright notice. It does show in the larger version of the shot.
The gloxinia is dropping two or three blooms each day, but is also filled with new blooms. This is probably a five-year-old plant, thus the heavy production of blooms.
Wednesday, July 17, 2019 - Oh, No!
Our Japanese Long Pickling cucumber vines collapsed a couple of days ago. Then our Earlirouge tomato plants started yellowing.
At first, I attributed the problems to the soil drying out. But watering didn't help. I also wondered about herbicide drift from a recent spraying of the field next to our raised beds, but only the cukes, the tomatoes, and a couple of Earliest Red Sweet pepper plants were adversely affected.
But when I looked at our Waltham Butternut squash vines showing leaves with large yellow patches, I realized what I'd done.

When I sprayed the cucumbers, tomatoes, and butternuts for bugs, I failed to empty the sprayer tank, thinking I knew what was in it. I did, but apparently by adding more chemical to what had sat in the sun for a couple of days made it toxic to our cucumbers and tomatoes. The butternut vines may survive, but it appears that I've killed our cucumber vines, tomato plants, and a couple of pepper plants.
Fortunately, we still have other tomato plants doing fairly well in our East Garden. There's even one Earlirouge, our favorite variety, although the plant was grown from the first Earlirouge seed we saved...in 1988!
I still have a few Japanese Long Pickling transplants I left on the back porch and forgot, so I may pop them in at one end of our double trellis, once I get the dead vines cleared off. I'm really not satisfied with having one helping of cucumbers with ranch dressing and a salad with cucumbers. And of course, I'd still like to save some seed from the cucumber variety.
I had thought a few weeks ago about cutting our cucumber harvest short, only using the cukes for seed saving and then trying to grow some Sugar Snap
peas. With approximately 90 days left in our growing season, I just might be able to get a crop of the 60-70 days-to-maturity Sugar Snaps. It might work, but one has to add at least 7-14 days for late maturing fall crops to account for the shorter day length in the fall.

This experience is obviously disappointing. It's doubly so and frustrating because I did it to myself by not following normal procedures such as dumping out old sprays, rinsing the spray tank, and starting with carefully measured fresh spray.
It's been a tough gardening season so far. We had mechanical breakdowns, long periods of wet weather, my eye surgery, and then a tear of a shoulder muscle that has limited me the last three weeks. I'd begun to get depressed about gardening in general.
But as I left our East Garden plot this evening, I popped a ripe Red Pearl grape tomato in my mouth. The tomato exploded with real tomato flavor. Then I looked at our transplanted Silver Queen sweet corn that is trying to make a crop. Its tassels and silks are a mess, but there are actually ears showing on the stalks growing in near waist high weeds.
I also saw that the Sugar Cube muskmelon and a Blacktail Mountain watermelon I'd transplanted a few days ago were still alive. I'd picked the two varieties, as they were the earliest maturing of their type. The rest of our melon transplants are now dying in seed flats on our back porch.
A final perk to my spirits was seeing how lovely our row of zinnias look.
This year's zinnias were grown from seed we'd saved in years past.
| | | | | |
| --- | --- | --- | --- | --- |
| | | Required Disclosure Statement: Botanical Interests, Burpee, and True Leaf Market are Senior Gardening affiliate advertisers. Clicking through one of our ads or text links and making a purchase will produce a small commission for us from the sale. We're also a consumer member of the Fedco Seeds Cooperative. | | |
When cleaning and relabeling sprayers this afternoon, I discovered that I'd probably used our Roundup sprayer instead of our organics sprayer last week. That would explain our dead cucumber vines and tomato plants. Interestingly, the butternut vines that were sprayed last are still alive with some noticeable leaf yellowing. Possibly the Roundup was heavier than the Captain Jack's and Pyrethrin mix I added to what was already in the sprayer and came out first (sprayer intake is at the bottom of the tank). At any rate, I'm further embarrassed by my carelessness. Much like closing the barn door after the horses get out, I'm carefully relabeling all of our sprayers.
I cleared the dead cucumber vines from the trellis this morning before it got too hot. I found a few spotted cucumber beetles still on the dead vines. With the vines pulled, I raised one side of the double trellis and worked some lime, fertilizer, and granular soil inoculant into the soil. Then I used a garden rake to open a wide furrow (about 8-10") down most of the bed for a planting of Sugar Snap peas. Having retrieved our Sugar Snap seed from the garage freezer several hours earlier, I began soaking the seed before moving on to another task.
I gathered my transplanting supplies and transplanted six Japanese Long Pickling cucumber plants into the last three or four feet of the bed. The transplants got well watered deep planting holes. Whether these rather old cucumber plants will make it or not is iffy. Some of the plant vines are two feet long. The cucumber plants got what water was left in our rain barrel.
Then it was back to planting peas. Since I'd soaked the pea seed in water for a half hour or so, I went ahead and watered the furrow where the seed was to go. I sowed the seed rather heavily, as it was some rather old seed (2015) that had so-so germination in the past.
I used a rake to push an inch or so of soil over the peas and tamped the soil down with the head of my hoe. After lowering the trellis and tightening the wires holding it that had stretched considerably in the sun, I was done.
You may notice the pea seed was red. Dried peas are generally green, tan, or brown, so I assume the seed with treated with something, probably a fungicide. The seed packet, however, carried no warning about a seed treatment. Although I'd initially reached for a cereal bowl in which to soak the seed, I chose a disposable paper bowl after seeing the color of the pea seed. At any rate, the red coloring made the pea seed easy to see in the row.
I finished working outside at around 12:30 P.M.. It was 87 degrees when I came in with a heat index of 96. It only got hotter as the day went on. There are excessive heat warnings out for a good bit of the nation this weekend. If you have to work outside in the heat of the day, remember to take frequent breaks and hydrate.
I haven't decided what to do about the dead or nearly dead tomato plants. They have lots of nearly ripe fruit on them, but will it be safe to eat if it was sprayed with Roundup? And if the tomatoes redden, will they produce viable seed?
Other
We were having a birthday dinner at a restaurant on Saturday when I heard the birthday girl say, "Orientation is on July 31." I thought, "Oh, my! That's early!" My next emotion was one of relief, as I'm retired and don't have to go back to the classroom this fall. I loved teaching, but with where it's gone over the last decade or so, I'm glad I'm out. And I'm too old for that stuff anyway. About half of my friends on Facebook are former students who have kids and grandkids of their own! I have the upmost respect for those still in the classroom.
Like a lot of the nation, we're still in a very hot, humid weather pattern. I did most of my gardening before noon, coming inside when the temperature was a relatively mild 89° F (heat index 99° F). I mowed grass yesterday afternoon in considerably warmer conditions, taking frequent breaks to cool down and hydrate. I waited until today to rake/sweep grass clippings for mulch.
In this weather, I've gone to watering our seedings of carrots and Sugar Snap peas both morning and evening. Some of our carrots are up, although the middle of the double row looks pretty bare as yet. The peas will take several more days to germinate, providing that my dumb mistake with Roundup hasn't poisoned the soil for germination.
I've left our dead Earlirouge tomato plants in place for now. I try to pick up and compost any tomatoes dropping and rotting. I did save about a dozen fairly red tomatoes for seed saving. I'm not sure nearly ripe tomatoes will produce viable seed, but I'm letting the tomatoes sit on our drying/curing table in the garage for a few days.
I made space for the tomatoes on the drying table by trimming and bagging a little over nine pounds of Walla Walla sweet onions. They'd been on the drying table for three weeks. I trimmed the tops and roots with scissors, also rubbing off a lot of garden dirt stuck to the onions and roots.
Since sweet onions don't keep all that long, I peeled and chopped several onions and froze them on a cookie sheet for future use. I'm hoping our bagged onions will store well until we can green beans and Portuguese Kale Soup.
All but one of the Goliath broccoli plants I was growing for seed succumbed to the heat and previous dry weather. The last plant was dying, so I snapped off its head to see if we'd get any seed from it. I don't think it was far enough along for that, though. I have six very healthy Goliath transplants hardening off on the back porch so that I can give saving broccoli seed another try yet this season.
While my mistake with sprayers cost us our cucumber plants and Earlirouge tomatoes in our main garden, our butternut squash may just survive. The vines have lost a lot of leaves, but there are still lots of good, green leaves showing. When the vines appeared to day wilt yesterday, I dumped about eight gallons of water on the base of the vines.
I started the seed saving process today with some red pearl tomatoes from our East Garden. Removing seed from a grape tomato variety not known for having lots of seeds was an experience. Red Pearls are the best tasting grape tomato we've grown. We're almost out of seed for them, although the seed is still commercially available, but rather expensive when not sale priced.
I found one ear of our Silver Queen sweet corn swollen with corn smut. Fortunately, the smut had not erupted to spread its spores. The smutty ear went into a trash bag.
There were lots of butterflies on our zinnias when I was out in the East Garden, but I didn't get any shots of them. I did get a nice shot of one that was visiting the blooms on a geranium growing in a planter on our cistern.
Menu Adjustment
I'd planned to grill hot dogs for coneys this evening. About the time I got the grill cleaned and some fresh charcoal added, a storm began to roll in.
The coneys with boiled hot dogs were still good. Better was the inch of rain and a twenty degree drop in air temperature that came with the storm. Today's high temperature was 93° F. The predicted high for tomorrow is 76° F.
We had a tree come down into our East Garden in a recent storm. I got out yesterday to cut up the felled tree, but aggravated the muscle problem in my right shoulder while starting our chainsaw. I first injured the shoulder closing the window where I used to take our daily splashshot. As it was healing, I foolishly lifted a heavy bucket of water and carrots from our kitchen sink, setting back the shoulder's recovery. With the chainsaw stuff, I'm back to doing all of my lifting with my left arm.
So...I'm back to doing what I can in our garden and ignoring the things I can't do. Today's job was removing the tomato plants I mistakenly killed by spraying them with a herbicide. I ended up dumping a little over twenty gallons of tomatoes on our compost pile, enough that would have filled our pantry with canned tomatoes.
I have some very healthy Goliath broccoli plants hardening off on our back porch that will fill the void left by the tomato plants. I'm trying to grow a seed crop of the broccoli variety.
The good news with tomatoes is that we have some very healthy tomato plants growing in our East Garden. They won't produce like ones grown in the improved soil in our raised beds, but we'll have all the fresh tomatoes we can eat and fill our pantry with canned tomatoes as well.
The Sugar Snap peas I seeded into the narrow raised bed where our cucumbers had grown have emerged. I'd been watering the planting morning and evening, but wondered what we'd get with old seed and our current dry spell.
The cucumbers transplanted at the end of the row seem to be doing well. These plants were leftovers from our original planting, so I'm a little surprised and pleased that they seem to be doing well.
While my shoulder heals a bit, I'll be taking it easy. I have garlic on our drying/curing table in the garage that is ready to be trimmed, bagged, and stored. I've sorted out the softneck garlics and will try braiding them for storage.
Also on the drying table are a bunch of Earlirouge tomatoes from our failed planting. I need to squish out the seeds from them for seed saving soon.

I got an early start on gardening this morning. I transplanted some Goliath broccoli into the area where our ill fated Earlirouge tomatoes had grown.
I'd planned to rototill the area before planting. When I started to pull our walking tiller out of the garage, my damaged shoulder said "No." Instead, I sprinkled lime and fertilizer over the area without working it into the soil. It won't do as much good on the soil surface as if it were turned under, but it got covered with a heavy layer of grass clipping mulch.
I'm getting ahead of myself. I dug a hole for each transplant about eight inches deep. I worked more lime and fertilizer into the base and sides of the hole with my trowel before watering each hole with some starter solution. Each transplant, other than one really small one, had the soil firmed around it, as brassicas like that.
Another watering, mulch, some Repels All, and a spray of Thuricide finished the planting. Even with a morning transplanting on a not-to-hot day, some of the plants were exhibiting some heat stress and/or transplanting shock after just a couple of hours.
This planting of broccoli isn't for the table or freezer. We froze lots of broccoli this spring, enough to last us all winter. This is another planting for seed saving.
In a brassica mood, I started some fall cauliflower today. It's a bit late to be doing so, but I thought I could just squeeze in a harvest before frost using our shortest season variety of cauliflower. Unfortunately, when I opened the packet of the 65 days-to-maturity Fremont, only three seeds remained. So I planted them in a fourpack and started a deep sixpack insert of Amazing. Amazing is rated as taking ten days longer than Fremont to mature, so it will be a real gift if it develops heads before a frost.
To wind up my morning of gardening in some gorgeous weather, I replaced three sage plants that I use as markers in our East Garden plot. We usually lose one or two of the corner and halfway marker plants each year, as they get driven over, stepped on, or mowed down.
These plants got some pretty deluxe planting holes. I dug out a foot deep and wide of the native clay soil and used it to form a trough around the plantings. I worked lime and fertilizer into the base of each hole before backfilling them with a mix of compost and peat moss. A gallon or so of starter solution was added before I squished in each plant.
I have piles of grass clipping mulch around our East Garden that was saved for melons that never got planted. So each sage plant got lots of mulch to retain soil moisture and hold back weed growth.
Friday, July 26, 2019 - Garlic
Making the most of our current "cool" spell, I got out early today to clean up and bag our garlic. The garlic had been drying on a makeshift table in our garage for several weeks. I trimmed off the leaves of the garlic plants a couple of inches above the bulb. I used my good scissors to trim off roots, but also had to rub a lot of dirt out of them.
I bagged just under three pounds of good elephant garlic, much less than we usually get. Our bulbs just didn't get as big as usual. The garlic cloves planted were a mix of saved garlic and garlic from our usual supplier. I'm not sure why the elephant garlic was so small, although it came up far later than our regular garlic.
Our regular garlic produced five pounds of lovely bulbs for storage. I held out a little over another pound of softnecks to braid, just for the fun of it.
And of course, there were garlics with split wrappers, about two pounds of them. I put all the cull garlic in a small cardboard box. I'm working on peeling the culls before running them through a food processer and then drying them to grind for garlic powder.
We've grown our garlic for years in four, fifteen foot rows. Most years, we plant garlic in the fall from the previous year's crop. Even with giving away a good bit of garlic each year, we still have enough from the four rows to meet our cooking needs all year around. And I cook with lots of garlic!
As I've written here before, "Garlic is one of the easiest, most trouble free and productive crops one can grow in a home garden." I tell all about it in our how-to feature, Growing Garlic.
Saving Tomato Seed
Yesterday, I rinsed the Red Pearl grape tomato seed I'd squished into a small canning jar several days ago and set it on a tall bookshelf to dry. Today, I brought in about two dozen Earlirouge tomatoes I'd let sit on our drying/curing table for several days and squished the seed out of them into a quart canning jar. The seed, gel, and juice totally filled the jar, so I strained off some of the tomato juice to leave some head space. As the contents of the jar ferment (helps kill seed borne diseases), the contents of the jar expand, pressurizing the jar. I didn't leave much headspace one year and had a bit of an eruption when I opened the jar.
I describe how to save tomato seed in, what else, Saving Tomato Seed.
Watering
Our raised garden beds dry out pretty quickly, requiring some serious watering during dry spells. The broccoli I transplanted yesterday didn't look very good today. I watered the plants, but am worried they won't make it. I also watered the sage I put in our East Garden yesterday. Those plants look great. Since our recently seeded and emerged peas and carrots still showed wet soil, I didn't water them this morning.
Mulching
I spread a lot of grass clipping mulch around our pumpkin vines this morning. With melons and squash, it's always a race to stay ahead of the vines rapid growth. Fortunately, the squash bugs haven't found our planting of pumpkins as yet. They will, eventually, and then I'll have to spray to suppress them.
Tomatoes
I'm now doubly glad I planted a whole bunch of tomatoes in our East Garden plot. Our standard planting of Earlirouge tomatoes in our main garden usually supply all the tomatoes we can eat, can, and give away. But of course, I killed our Earlirouges this year with a sprayer mixup, so was thrilled to pick a whole bunch of regular and grape tomatoes today.
Annie and I started our weekend sitting on our back porch drinking our morning coffee. We enjoyed the beauty of the setting in which we are blessed to live. Hummingbirds competed for dominance at our three feeders, a red bellied woodpecker stole some dogfood, and cardinals added color to our view. While heat or insects often drive us back inside, this morning it was something in bloom. We both began to sneeze a bit and had runny noses.
Instead of gardening on a pleasant morning, I stayed inside peeling garlic cloves. It was a sticky, but necessary job before chopping the garlic in our food processor and drying it in our food dehydrator. Sadly, I can never handle our food processor without drawing blood from one of its sharp blades.

A few elephant garlics I chopped came out as nice, thin slices. The regular garlic was almost a paste. I spread the garlic over the trays of our food dehydrator and spread out the goo the best I could.
We dry the garlic out in our garage. The first time I dried garlic, I started the drying in the kitchen. After about a day, the smell of garlic was overwhelming, even for garlic lovers. So we put the food dehydrator on top of our chest type freezer out in the garage. Since then, we've done a lot of dehydrating of smelly stuff in the garage. Even so, our kitchen now has a strong garlic aroma from the peeling and chopping of it.
I drove to town a bit later. When I got home and got out of the truck, I was hit with the smell of garlic even outside the garage.

Our quart of Earlirouge tomato seed, juice, and goo began to ferment by evening yesterday. I help the process along by adding a little sugar to the mix. Generally, one wants to let the mixture ferment for about four days at room temperature. It needs to be stirred or shaken each day which helps separate seed from tomato flesh. But one needs to release any pressure build-up in the jar both before and after shaking it.

The fermentation process is said to help kill off any seedborne disease organisms present on the seed surface. I often go ahead and hot water treat our seed to ensure it is as clean and disease free as possible.
At least one of the Goliath broccoli plants I transplanted into the garden on Thursday appears to be doing well. The other five plants are just so-so and may not make it. Since this planting is for seed saving, one will do.

With rain predicted for the afternoon, I once again got an early start on gardening today. I seeded some Slick Pik yellow squash into the narrow bed where our spring carrots and onions had grown. My original plan was to use the space for fall lettuce, and I probably still will. But with a 48 days-to-maturity rating, we should be able to enjoy some yellow squash before we let the lettuce have the bed.
I also put some Sugar Cube seeds into the hill were our Sugar Cube transplants had failed.
To help prevent weeds in the small seeding (3 seeds to each hill), I spread an inch of sterilized potting mix over the planting area, putting the seeds into it. The sterilized mix shouldn't have any viable seeds in it, although that doesn't prevent some from blowing in.
I moved on to sweeping up grass clippings, using them to mulch our onions, green beans, and pumpkins.
Even though the grass was still quite wet with dew, I started mowing the field around our East Garden. I finished up around noon, about a hour before we received 0.35" of precipitation in just an hour or so. That rain brings our monthly total for July to 5.30".
After forty-eight hours in our food dehydrator, our garlic was ready to be ground to powder. I'd set the dehydrator at its lowest setting, 95° F. I since have read elsewhere that a 125° F setting speeds the drying, but won't burn the garlic.
Wednesday, July 31, 2019 - July Wrap-up
July has proved to be an interesting, if somewhat frustrating month of gardening. Wet soil conditions and a shoulder injury prevented me doing some things I really wanted to do in the garden and around our property. But oh, the harvests.
After enjoying a good many supersweet peas, we still had an excellent harvest of Eclipse and Encore peas for seed saving. We froze about a half pound of each variety for future plantings.
I dug spring carrots and garlic. The spring carrots will easily last us until our fall crop comes in. Other than some undersized elephant garlic, our garlics were excellent. With the good garlic cured and stored, I dried and ground our garlic culls, bulbs with split wrappers or any sign of potential rot, for garlic powder.
Our Earlirouge tomatoes, Earliest Red Sweet peppers, and Japanese Long Pickling cucumbers all began producing mature fruit this month. Unfortunately, I killed the tomato and cucumber plants in a sprayer mix-up. Fortunately, we still have lots of good tomato plants in our East Garden. And I had six JLP cucumber plants left over from the original planting that appear to have survived transplanting into the garden.
I harvested and dried basil. Then the plants began to die, possibly from one or more of our cats using the basil area as a litter box. But I had four remaining basil transplants that went into the ground and appear to be doing well.
Our sweet corn is a mess of weeds. The Who Gets Kissed plants never produced and our Silver Queen plants are producing thin ears that were not well pollinated.
I direct seeded green beans, sugar snap peas, fall carrots, and yellow squash this month and transplanted another try at a seed crop of Goliath broccoli.
We saved seed from a Red Pearl grape tomato plant and from Earlirouge plants that got zapped with Roundup. We'll see if the Earlirouge seed is viable. I just cleaned the seed yesterday. If seed volume is any indicator, we should be in good shape.
Contact Steve Wood, the at Senior Gardening