Sunday, March 9, 2014 - A Speechless Sunday
Wednesday, March 12, 2014 - Planting Peas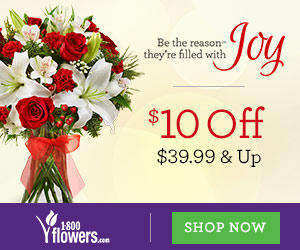 Two days of beautiful weather allowed me to get our early peas planted yesterday. I thought I had our pea bed prepared last fall, but didn't expect the amount of subsidence or soil compaction that occurred over the winter. On Monday, I screened about ten cubic feet of compost and mixed it with another two cubic feet of peat moss to get the planting area up to the level where I wanted it.
To keep the added soil from washing away (until I get some more fill in the middle of our large raised bed), I used a couple of 4x4 fence posts already cut to the proper length several years ago when I faced a similar problem. Two-by-two stakes will hold the fence post timbers nicely in place.
I added some 12-12-12 fertilizer, lime, and milky spore in with the compost and peat moss topping. After raking open a furrow for planting, I hoed in some granular soil inoculant to promote the pea roots fixing nitrogen. Such inoculants don't do well with treated seed, but by working the material into the soil under the planting, I hope it may do some good.
I rather heavily seeded a six to eight inch wide band of Champion of England, Mr. Big
, and Maxigolt peas. All are tall pea varieties that bear large pods carrying lots of big peas (in a good season). Once the peas begin to sprout, I'll add a five foot tall trellis for them to vine on. Note that both ends of the bed were left open for a later planting of caged tomatoes.
Only part of the Mr. Big pea seed was treated, so I wet the rest of the untreated seed and coated it with captan
before seeding. Early spring plantings such as this one go better with treated seed to prevent the seed from rotting in the ground. Since we have some freezing weather coming today and tonight, I didn't soak the pea seed before planting. In warmer weather, soaking pea seed for an hour or so in lukewarm water can give it a jump on germination.
I finished off screening our old compost pile yesterday afternoon, leaving a good bit of frozen compost on the ground. It will serve as good fertilizer for the crop of butternut squash that will be transplanted on that site later in the season. We grow our butternuts outside our regular East Garden, as butternuts are such vigorous viners that they tend to take over any surrounding plantings.
To remove sticks and large, undigested material from our finished compost, I use a piece of half inch hardware cloth laid over our garden cart. I shovel a bit of rough compost onto it and rub the compost through the holes in the hardware cloth. I also keep a 2x2 handy to smack hard clumps of dirt and compost, and today, frozen chunks of compost. The undigested sticks, grass clippings and other unidentifiable solid matter go into our wheelbarrow and get spread on our working compost pile. "Working" is a term one should take with a grain of salt or expectation, as much of the base of the pile is still frozen solid. But it's still getting regular additions of coffee grounds, banana peels, and such until the weather warms enough for it to really start some serious decomposition.
Once things warm up and the pile thaws, I'll turn it onto new ground, leaving a fertile area for a late (but not too late) planting of pumpkins. And once the pile starts "cooking," I'll start yet another, new compost pile.
Before I got to planting peas yesterday, I cut one of our wax begonias in half, repotting both of the halves in separate and in one case, larger hanging basket pots. I also got some impatiens and snapdragons started under our plant lights. Both require light to germinate, so the seed went on top of pots of sterilized potting soil and then under a humidome over a heat mat. ("On top," "under," "over"...I hope that made sense.)
While there is a certain thrill for this old gardener of putting seed into the ground after a long, hard winter, this planting of peas will be the last direct seeding we'll do for almost a month. Peas are very forgiving and can go into the ground early. They seem to know to wait until weather conditions are right to germinate. But we won't be doing any outdoor seeding again until we start our carrots sometime next month. But...it really felt good yesterday to be hoeing and putting seed in the ground once again.
Update (3/12/2014 3pm)
I planted our peas in 70o F comfort yesterday. Today, it's 38o with winds gusting at over 40 MPH and heading for an overnight low of 18o.
Thursday, March 13, 2014 - The Grassroots Seed Network
A new seed saving and sharing organization was launched this week. The non-profit Grassroots Seed Network opened its web site and began accepting memberships for what its founders hope will become "a network through which those who preserve and maintain our treasured heritage of open-pollinated vegetable seeds can share those seeds with others who are engaged in this work."
The basic organizational infrastructure of the Grassroots Seed Network (GSN) was developed over the last year by a steering committee composed of Jim Tjepkema, George Stevens, CR Lawn, Sylvia Davatz, and Will Bonsall. The GSN will initially focus on sharing listings of members' offerings of open pollinated seeds and plant starts (i.e., potato tubers) online, with a print catalog anticipated in early 2015. Other proposed future activities include a strong educational component (especially in the critical area of training of a new generation of seed savers), an active exchange of ideas and information on forums, regional groups with mentors, and possibly curators' groups to help maintain larger collections.
One might reasonably question the need for another seed saving organization in light of the success of the Seed Savers Exchange. I contacted GSN steering committee member, Sylvia Davatz, with that and other questions in mind yesterday. Sylvia responded in an email:
I, too, am a longstanding member of SSE and plan to continue my membership. I still think the Yearbook is a priceless resource and at the very heart of the original mission of SSE. There have indeed been many changes at SSE in recent years, and the cumulative effect of those led us to want to start a new organization.

Of course, it is a complicated issue with many aspects to it, but one of our driving reasons for starting a new organization is that SSE is not democratically governed. Members have no say in setting policy, and it seems to us that the general direction of the organization has been to narrow down it's collection according to specific criteria rather than to preserve varieties principally in the interest of saving genetic diversity. I completely understand that SSE has an overwhelmingly large collection, and that they must find a way to do a responsible job in maintaining it, but I think we also feel they might possibly have chosen to allocate their resources differently, and more in favor of preservation of the entire collection.
A little poking around online revealed a recent article by Mary Pols in the Portland Press Herald that told a good deal more about the new seed saving organization, Maine farmer, seed curator forms new grass-roots group.
With the network's web site up and running, Sylvia related in a phone conversation that the initial response to the new organization has been good. Members will soon be able to list their saved seed varieties and also find offered seed from other members (including listings from Will Bonsall's incredible Scatterseed Project).
The Grassroots Seed Network 2470 Industry Rd, Starks, ME 04911, (207) 491-4259.
A new organization committed to preserving our seed heritage, democratically run by its Listed Members. It is in great need of start-up donations, as it intends to offer its first catalog this year. To learn how to become a Listed Member, or for more information, contact .
I really shouldn't have been surprised by the announcement of the GSN, as there was an entry about it on page 5 of this year's Fedco Seed Catalog. And, I'd been vaguely aware of some rumblings of dissatisfaction with the Seed Savers Exchange for some time.
While one might infer from the article by Mary Pols that one disaffected SSE member losing curator status and financial support was the driving force behind formation of GSN, Sylvia was able to relate to me that a group of seed savers across the country were concerned at SSE's apparent narrowing of their seed preservation efforts to heirloom varieties with long and colorful histories and especially a lack of input into the governance of SSE. The preliminary draft of the GSN's by-laws states, "Each individual who offers at least one variety in the most current Annual Yearbook Seed Source or who has offered at least one variety in two of the most three recent years is a full voting member provided he or she is current in Annual Membership dues as set by the Board of Directors." When SSE fired one of the organization's cofounders in 2007, I think many longtime SSE members realized that they had no voice in the SSE Board's decision making process.
I'd had my own misgivings over what appeared to be the Seed Savers Exchange emphasizing their own public sales catalog over their annual member yearbook. They did, however, get their annual yearbook online and viewable by both members and non-members for the first time in the last year. I also appreciate SSE having entered the retail seed sales arena and take advantage of open pollinated varieties offered there that I may not have or am unwilling to save seed from. But I've always felt that the core of the exchange has been and should continue to be the offerings by SSE's seed saving members.
Another concern I've had in recent years is of what happens to saved seed collections when a seed saver passes on. (Am I showing my age?) I was pleased that Sylvia shared my concern and knew of at least one source currently helping share a deceased seed saver's collection. We both wondered if there might be some way in the future for an organization such as GSN to assist in sharing and preserving such orphaned seed collections.
I chose to go ahead and join the new Grassroots Seed Network. Like Sylvia Davatz, I plan to remain a member of the Seed Savers Exchange and list my open pollinated offerings with both organizations. Despite some of my concerns about the Seed Savers Exchange (not all stated here), I've enjoyed good communications with that organization and its current President and Executive Director, John Torgrimson, and Commercial Seed Manager, Tom Wahlberg. I also appreciate John Torgrimson's non-competitive view of the new seed saving organization. His comment to me about GSN was "more power to them."
I won't attempt to predict how an alternative, competing seed saving organization will turn out. I think overall that the creation of the Grassroots Seed Network will be a good thing, though, even if it only pushes the SSE to be a bit more responsive to all of its members' wishes. I can't remember a request from SSE for suggestions for improvement! But I hope the GSN flourishes and we end up with two, thriving seed savers organizations.
Membership in the Grassroots Seed Network currently runs $15/year.
More Snow
After springlike weather Monday and Tuesday, things here have turned cold again. We got a light dusting of snow overnight, but it probably will melt off by afternoon. We may be able to begin moving some of our hardier transplants such as onions and brassicas out under the cold frame by early next week.
Our hanging basket plants had to stay inside the last two nights and all day yesterday due to cold temperatures and strong winds. I added the hangers to the baskets on Tuesday, more to facilitate moving the pots two at a time than hanging them from the porch right now. They obviously had to share the dining room table with Callie Jo, one of our cats.

We had a gorgeous day yesterday, but returned to blustery, cold weather today. I really should be happy with the weather, as we originally were forecast to get a good bit of snow today and this evening. The forecast now calls for wind and rain, with a slight possibility of a dusting of snow by morning. But springlike weather is supposed to return tomorrow and extend for some time.
I took advantage of the good weather by working outside most of the day yesterday. I got a little more paint on some T-posts I've been covering the rust on. I've been using our old cold frame to hold the T-posts. But the big project of the day was starting a new cold frame.
Jackson, our lab/great dane cross, who chose to live with us about a year ago originally appeared to be volunteering to help with the job. But when I got the camera out, he took off. I've never seen such a camera shy dog, making me wonder what happened to him before he came to live with us.
Maybe Jackson knew that this was an already deeply flawed project and had the good sense to avoid the coming mayhem.
While construction of the base of the new cold frame went without incident, the upper levels of it became a disaster. I glued a couple of parts together wrong and had to do a quick redesign to make the salvageable parts still work. PVC cement sets pretty quickly.

Once I got the upper frame constructed, I realized that I was short on PVC pipe, a few fittings, and had the wrong elbow fittings for a sloping roof. A quick trip to our local, mom and pop hardware store remedied the first two problems, but I had to order the elbows from a hardware chain in Terre Haute. So the project, started in incredible weather, now sits half finished on our back porch, awaiting parts and better weather.
Inside Plants
Moving inside, both our plant rack and the shelves in our sunroom are almost completely filled with transplants. That's a very good thing, as long as I can begin moving some of the plants outside under a cold frame soon.
Our soil heating mats are both filled for now, but will come open in a few days, just in time for germinating tomatoes, peppers, and basil. One mat currently carries some snapdragons and impatiens that appear to mostly be germinating well.
Things under our plant lights will get even more crowded once I begin moving lettuce and flowers like the ones shown at left from their communal pots into separate cells of fourpacks.
And while I was snapping pictures of the plants on the plant rack, a flat of petunias at the back of the bottom shelf kept catching my eye with their early display of blooms. I like to start our petunias early so that we can begin moving hanging baskets of them onto the back porch in March (and bring them in for nearly two months on cold nights). But the downside of starting our petunias early and all at once is that they do mature and burst into bloom a bit before we're ready for them to do so, despite some vigorous pinching off of blooms.
But the petunias are really pretty and add some color when everything outside seems brown and gray.
Monday, March 17, 2014 - St. Patrick's Day
I'm going to try making corned beef and cabbage for the first time today. I found an online recipe last week that seems simple enough for a first timer. It even calls for carrots and potatoes, which we have on hand from last summer's garden.
I should say we have about five pounds of red potatoes on hand, as I had to pitch all of our brown skinned potatoes yesterday, as they'd all sprouted, shriveled, and/or begun to rot. But we had baked, red potatoes with our supper last night, and they were quite good.
At this time of year, I become aware of what we have stored from our last garden that needs to be used. I'm about half afraid to check our butternuts, as I haven't done so in over a month. They may all be rotting, but we have several left. We've used all of our large sweet potatoes, only having some really scrappy ones left from what was a disappointing crop.
We still have a good supply of garlic, but our onions, another disappointing crop last year, all went over the hill a month ago.
Our carrots stored in the refrigerator in green bags vary from excellent to some rather hairy creatures. But we have enough good ones left to carry us through the spring.
Moving to the freezer, there are a couple of packages of beets and lots of sweet corn. We have some cauliflower and broccoli as well, although the frozen broccoli heads are shattering. And we used the last of our frozen peas last month. They go pretty fast.
We have lots of canned green beans, tomatoes, and tomato purée. We also have several quarts of Portuguese Kale Soup left from the approximate twenty-four quarts (equivalent, some were pints) we put up last fall. We break out the kale soup whenever one of us seems to be coming down with a cold, as it's a good source of vitamin C along with a lot of other good stuff.
Site Down
Sorry if you were unable to connect to Senior Gardening this morning. I'd forgotten to update the contact email address for our site registrar, and the geniuses there suspended our DNS connection (even though the domain was still registered and paid for through June). My apologies for my forgetfulness. I'm also looking at different registrars now.
After some cost overruns and design flaws that almost rival defense department contracts or nuclear power plants, I finally got the frame for our new cold frame finished today. Unfortunately, it was way too windy to try stretching the plastic over the frame. That may be a good thing, as while the PVC cement grabs pretty quickly, it takes at least two full hours to fully cure.
I had to go back and work on the original rough design to make sure I could get the thing done with the parts I had on hand. And the frame isn't quite what I wanted, but I learned a lot in the building of it. Since I plan to use two cold frames to cover our narrow raised bed in the fall, I saw some ways to simplify the design of the first frame, hopefully making the second one I will build a bit stronger, lighter, and cheaper. When I get it done, I'll share the improved plans here.

While working on the design, I noticed that Trilithon Software has updated their excellent Protractor and Ruler overlay applications for Mac OS X Lion and later. Since I was working on my old Mac Mini, I was still using their older version of Protractors, but updated my laptop with the new versions.

I also found Cleave Books' The Right-angled Triangles Calculator really helpful in determining the approximate length needed for my angled "roof." While I did pretty well in high school geometry with the Pythagorean theorem and calculating hypotenuses, that was over fifty years ago! They have a whole index page of Specialist Calculators.
Looking at the current 10-day forecast from the Weather Channel, we have some frigid nights coming up next week. Twenty-two degrees Fahrenheit is a bit more than a cold frame can handle, with 28o F being about as low as I felt confident leaving our precious transplants out under the old cold frame.

Even though it is quite windy today, I went ahead and covered our new cold frame with plastic this morning. I did have to move the frame to the lee side of the house to cover it, and even there the 30+ MPH wind gusts wanted to play with the 10' x 15' piece of 6 mil plastic. But with temperatures in the 60s, I really wanted to be outdoors doing something useful today.
The plastic went on pretty easily despite the wind, as the clamps I bought to attach the plastic to the PVC pipe worked quite well. But looking at the covered frame, I realized that I had designed it a bit too tall. I wanted to be able to put hanging basket pots under it with their wires attached, but got carried away with the height.
One problem I'd anticipated was the uneven ground where the new frame would lay. It needs to make contact with the ground all the way around its perimeter to keep cold out at night. So I fired up our twenty year old "senior tiller" yesterday and turned the area over. I turned it again this morning and raked out the remaining grass clumps, giving me a fairly soft, level surface for the cold frame to rest upon.
Of course, having a new cold frame made me want to use it. I moved three flats of onions from our sunroom to the cold frame. I dropped one of the flats on the way outside, creating a mess in the kitchen and doing the poor onions no good. Two flats of brassicas and another of geraniums took the onions' places on the sunroom bookshelves, freeing up a good bit of space on our downstairs plant rack.
Two hanging baskets of wandering jew plants also went under the frame, along with a wax begonia plant. I'd started the wandering jew plants from cuttings during the winter, but they are just beginning to get going now. The wax begonia is one of three I wintered over under our plant lights in the basement.
After moving the plants to their new location, they got a good watering before I partially closed the cold frame to protect them from the wind. I used a scrap of 6x6 landscape timber to hold the frame open a bit so the plants won't burn up under it.
I'm not moving any more plants under the cold frame just yet, as we have some cold nights coming up next week that will probably require bringing most or all of the plants indoors overnight. But moving some plants under the cold frame now gives us some space under our plant lights to divide plants started in communal pots and begin getting our peppers, tomatoes, and vining crops started.

Precipitation (Inches)1
2014
2013
2012
2011
Ave.2

Jan.

2.51

6.33

3.20

0.84

2.48

Feb.

2.05
2.24

1.10

2.28

2.41

March

.79
2.28

1.52

3.79

3.44

Totals3
5.35
10.85
5.82
6.91
8.33

1Data from Kinmerom2 and MSULI3 weather stations, and our own rain gauge during non-freezing weather
2 Average precipitation for Indianapolis, IN
3to date for 2014, through all of March, 2011-2013 and average
It's a lazy Saturday, and I've not yet done much gardening, other than propping open our new cold frame. Forget that morning chore just one sunshiny day, and you can end up with a bunch of cooked, dead transplants!
The headline in our Terre Haute Tribune-Star to an Associated Press article this week caught my undivided attention. It read, Drought, moderate flooding predicted for spring. Since the Trib-Star doesn't reproduce AP articles online, I hunted around a bit and found the same article more appropriately titled Spring Forecast: Cool In North, Still Dry In West on NPR. Whew!
Any mention of drought after our experiences the last few years gets me worried, especially since this month has been quite dry so far. Even during a wet season last year, we experienced a devastating dry spell in August and September.
All of that got me looking for the link to the National Weather Service Climate Prediction Center drought page. It carries graphic image predictions for the U.S. Drought Monitor, the U.S. Monthly Drought Outlook, and the U.S. Seasonal Drought Outlook.
Since our taxes pay for such great info and sites, I felt free to borrow their graphics and reproduce them for you here, along with some pertinent links.
Other related links:
Taking advantage of the dry conditions we've had this month, I tilled our main raised garden bed today. As I tilled, I worked in three bales of peat moss to help raise the soil level in the bed, although it will need some more fill before we begin planting.
While it was great to be out tilling, reality quickly set in after I was done. Our overnight low is forecast to be somewhere in the 23-26o F range. Not sure of how far down our new cold frame can protect plants, I brought in all of the flats that were under the cold frame and the hanging baskets that hung from the back porch.
From our old cold frame, I'd guess this new one will be similarly effective, protecting plants under it down to about 28o F. To give me a better idea of the frame's effectiveness, I sealed its base by hilling soil against it and put an inexpensive max-min thermometer
on a wood block inside it. Tomorrow, I can compare the minimum recorded temperature inside the cold frame with the outside overnight low temperature. Of course, conditions can vary, as a cold frame will stay a bit warmer if a cold night follows a sunny day, and conversely, can be somewhat less effective on nights after a cool, cloudy day.

Once I get an idea of how effective this cold frame is, I can begin to experiment with hardy plants under it on cold, but not too cold, nights. Our overnight low for Tuesday-Wednesday is predicted to be in the 19-20o F range, so we'll probably be having plants on our dining room table several days and nights this week.
I'm getting excited about another season of gardening. Tilling and moving stuff out under the cold frame are some of the first steps in getting the new gardening season going. Once this cold snap passes, our brassicas will go under the cold frame for a week or so before being transplanted into the garden. Shortly thereafter, we'll transplant onions and beets and direct seed carrots followed by transplanting lettuce and direct seeding spinach.

Monday, March 24, 2014 - It's Officially Spring, but...
The official first day of spring or the vernal equinox was last Thursday, but we appear to have almost a week of wintery weather ahead of us. Snow in late March isn't all that unusual here. Last March, we had a couple of inches of snow on March 24-25. But I'd really rather remember two years ago today when we were picking asparagus!
When I checked the max-min thermometer this morning under our emptied cold frame, I was disappointed to see that the interior temperature of the cold frame had gotten down to 23o F last night. But when I checked local online weather sources, it appears that we got several degrees of protection from the frame.
Having tilled our main raised bed yesterday and hoping to get our alfalfa cover crop planted soon on the rotated out part of our East Garden, I checked our local TV forecast only to find that they were predicting far colder weather than our online sources. We probably won't see more than a dusting of snow, but the WTHI-TV forecast by Lindsey Monroe suggests record low temperatures this week bottoming out at around 14o F! Then the weather should moderate a bit with more seasonal temperatures and possibly some much needed rain.

A Great Idea
Wendy Iles of Hampton Grows sent along a money saving idea for plant labels. She recycles old window blinds as plant labels, writing on them with pencil, which easily erases.
Wendy also added, "Easy to see and large enough for me to read without my glasses! I got about 400 plus from a short blind."
From the Hampton Grows site:
Hampton Grows is about community. From babies to seniors, we all need to eat the freshest, safest food. Why not grow your own? And in the process... get to know your neighbors, share your harvest and enjoy the fruits (and vegetables!) of your labors! 
Besides her efforts with Hampton Grows, Wendy is currently working to design "a garden for a retirement village in my town." She's looking at accommodations needed for seniors and persons with disabilities. You can read about the source of her interest in The Story Behind the Story and/or leave her a message on the Gardening Goodness site.
We're approximately six to seven weeks away from when I hope to transplant tomatoes and peppers into our various garden plots. So today was a major seeding day.
Both tomatoes and peppers are some of the easiest vegetables for home gardeners to start on their own. Doing so allows one to time the plants to be an ideal size for transplanting and also allows one to choose many varieties not normally carried as plants at discount or garden stores.
I start our tomatoes and peppers in fourpack inserts (#804 inserts that yield 32 cells per standard 1020 seed flat) filled with sterilized potting mix. As long as I get the tomatoes transplanted on time, the fourpack cells are large enough to carry the tomatoes to transplanting without stunting the plants. After filling the inserts with soil, I watered them with warm water.
Today, I placed seed on top of the soil and covered all the cells at one time with vermiculite because my potting mix was a bit clumpy. I then went back and tamped the vermiculite down a bit to ensure good soil to seed contact.
For stability and drainage, I put my insert in a slotted flat and then set that in a solid flat (tray) to hold excess water. With that setup, I can easily bottom water the plants by lifting the slotted flat and pouring water into the solid tray. Both flats planted went onto soil heating mats on our plant rack, although tomatoes and peppers should germinate well in any warm (70-75o F) area.
We did indeed get a dusting of snow overnight. When I got up this morning, it was snowing hard, but the storm quickly passed and was replaced by cold, sunny, windy weather.
I neglected to list the varieties of tomatoes and peppers I started yesterday for a couple of reasons. First, yesterday was my required "senior down day" after rototilling our main raised bed on Sunday. In recent years, I found that running the tiller makes me hurt all over for a day or so afterward! Secondly, I was simply too tired and/or lazy to hunt down all the vendor links for the varieties. But I'm refreshed today, so this is what I got started yesterday.

Tomatoes
I started fourpacks of the three related, Jack Metcalf developed varieties of canning and slicing tomatoes we like and are preserving through the Seed Savers Exchange: Earlirouge; Moira; and Quinte. All three varieties have a semi-determinate growth habit and produce delicious 3-4" fruit with deep red interiors.
Reader Mike Williams had written me about the disease resistance of the Mountain Fresh tomato variety. I started some of those from seed Mike shared along with a related, highly disease resistant variety, Mountain Merit. Neither variety shows on our garden plan for this year, so I'll need to find a place to squeeze them in where they won't cross-pollinate with the open pollinated varieties we're growing for fruit and seed.
For our grape tomatoes, we're trying two new-to-us varieties, Red Pearl and Honey Bunch Red Grape.
Peppers
For our red peppers (green to red), I started three varieties we've used and liked for years: Ace, Red Knight, and Earliest Red Sweet. Ace and Red Knight produce very large, blocky red peppers that people ooh and ahh about when you give them away. Earliest Red Sweets are an open pollinated variety that produces lots of smaller, good red peppers.
I started five varieties of yellow to orange peppers simply because we're still hunting for a good yellow pepper variety. I started some very old seed of Labrador and Sunray, two good hybrid varieties no longer available in seed catalogs. I also started some Mecate, a somewhat disappointing replacement for Labrador and Sunray, and two new-to-us varieties, Sweet Sunrise and Kevin's Early Orange.

I started three paprika pepper varieties we've grown before and one new one. Alma and Feher Ozon both produce lots of excellent peppers for drying and grinding into a yellowish, slightly spicy paprika. Paprika Supreme is a variety that has disappeared from seed catalogs, but produces lots of long red paprika peppers good for making traditional Spanish paprika. Our Paprika Supreme seed is probably contaminated from cross-pollination, though. And we're trying the Hungarian paprika pepper variety for the first time this year.
With a bit of snow on the ground and the wind gusting to 40 MPH outside, I'll probably spend my gardening time today moving a bunch of flowers we germinated in communal pots to individual fourpack cells. I also want to try my hand today at converting our Asiago Cheese & Tortellini Soup recipe into cream of broccoli soup. Our frozen broccoli from last year's garden has a lot of shattered heads, ideal for making the soup.

The snow we received Tuesday morning melted off by mid-afternoon, but we still had a cold day and a very cold night last night. But our weather forecast for the next week or so indicates that we can start putting our new cold frame to use hardening off our garden transplants. I moved flats of onions, brassicas, petunias, and beets under the propped open frame this morning.
| | |
| --- | --- |
| | |
Hardening off transplants is necessary, as plants grown inside on windowsills or under plant lights aren't ready to endure the full sun, wind, and UV radiation of outdoor growing conditions. Moving plants to a protected area, whether it's a shaded porch or under a cold frame, allows the plants to gradually toughen their leaves and stems and adjust to outdoor conditions before transplanting. Note that our cold frame is propped open today, as temperatures can quickly rise to over 100o F under a closed cold frame in full sunlight. As days pass, I'll open the cold frame and gradually allow the transplants full sunlight for increasing periods during the day.
We undoubtedly will have a few more nights with freezing temperatures. On those nights, the cold frame will be completely closed with soil hilled around its perimeter to seal in heat. Our hanging basket plants, which are already hanging from hooks on the porch, will have to come inside on freezing nights.
It usually takes a week to ten days for plants to harden off enough to be transplanted into the garden. Since we usually begin transplanting our brassicas (broccoli, cauliflower, cabbage, etc.) around April 7, we're right on schedule for having those transplants ready to go into the garden.
Cream of Broccoli Soup
As I'd suspected, our recipe for Asiago Cheese & Tortellini Soup is easily adaptable into a great recipe for cream of broccoli soup. Instead of adding tortellinis and asiago cheese to the seasoned chicken broth, one just purées broccoli in the broth and then thickens it with cream and flour.
Annie and I had soup and salad for supper last night. And I just ate the leftover soup for lunch today. Talk about comfort food! I need a nap.
It's a cold, cloudy day, the kind where the wet wind cuts right through you. I pulled a few weeds from our main raised garden bed, hilled up some soil around the base of our cold frame to seal in what warmth there is, and moved a couple of bales of peat moss to the area where our brassicas will go. Other than that, there's not much to be done outside today.
I've been able to fully open the cold frame for a few hours several days this week to let our transplants begin getting used to the sun and wind. Without any direct sun today, the frame will remain closed all day and probably have a tarp thrown over it tonight, as our overnight low is predicted to get down to 27o F. Our hanging basket plants around our back porch will have to come inside overnight. But once we get past tonight's freeze, our forecast looks pretty good.

We're winding up March in pretty good shape for the coming gardening season. Most of our transplants are started, our early peas went into the ground mid-month, and I even got to turn over our main raised garden bed and work some peat moss into it.
Our new cold frame is working out fairly well, having kept our plants at an acceptable 33o F Saturday night when the outside temperature dipped to 27o F. Of course, I had thrown a tarp over the closed cold frame to add a bit more protection for our valuable transplants. In just a week or so, I hope to begin transplanting broccoli and cauliflower!
Things that didn't get done this month were a first turn of our large East Garden and getting our melons started. The ground never dried enough to till our large plot where we grow our sweet corn and melons. Starting our melon and squash plants will have to wait until our tomatoes and peppers finish germinating to clear space on our soil heating mats.
Enjoy the content on Senior Gardening?
If so, why not come back to our Senior Gardening List of Affiliated Advertisers the next time you plan to purchase something online. Clicking through one of our ads will produce a small commission for Senior Gardening for any purchase you make, and you won't pay any more than you would have by directly going to the vendor's site.
Thanks!
Contact Steve Wood, the at Senior Gardening