Sunday, February 2, 2020 - Cauliflower
I seeded our spring cauliflower today. The cauliflower varieties that grow well for us have just a long enough days-to-maturity to make starting them early a good gamble. Our spring cauliflower sometimes gets caught and ruined by the heat of late spring and early summer. The risk in this early start is that the plants could stunt or button from being held too long in their starting quarters. Johnny's Selected Seeds' Seed-Starting Date Calculator adjusted to our locale suggests starting cauliflower from February 18 to March 17.
The late Nancy Bubel wrote of cauliflower in The New Seed Starter's Handbook:
A little finicky, but not really difficult. The important thing to remember is that any insult - real or imagined - will send cauliflower into a pout. The result is a thumb sized buttonhead, or none at all. Just keep the seedlings growing steadily.
I filled two deep sixpack inserts with sterile potting mix. I watered them with boiling water as insurance against damping off fungus and to help the peat moss in the soil mix absorb the water. Each sixpack cell got a seed or two buried an eighth inch or so deep. The inserts then went in a tray covered with a clear humidome and over a soil heating mat set to 80° F.
The varieties I started remain the same as last year. I seeded some open pollinated Amazing and Violet of Sicily and some hybrid Fremont and Durgesh 41. Of the four, we've had great success with three of the varieties for years. We tried the relatively new Durgesh variety for the first time last year with inconclusive results. All of these varieties have good leaf wrap, preventing early yellowing of the white cauliflowers. Do note that the Violet of Sicily variety is prone to club root (1, 2) and requires a good bit of lime or egg shell to help prevent the disorder.
I tell about growing broccoli and cauliflower from seeding to harvest in our how-to feature, Growing Great Broccoli and Cauliflower.
I'll be starting more brassicas towards the end of the month: broccoli; Brussels sprouts; and cabbage. But for today, it felt really good to be seeding a vegetable for this year's garden.
Asparagus Bed
I finally finished removing the asparagus stalks and leaves from our raised asparagus bed today. I did so in comfort, as it was around 60° F as I worked!
When I finished, I noticed that the bed was almost completely full with soil. That will make it tough to add much compost to the bed this year. But it will also allow me to lavish compost on a much, much older planting of asparagus, Bonnie's Asparagus Patch. Bonnie's patch will just get mowed off before I add the compost, as it has some weeds growing in it that I don't want in our compost pile.
Forecast
There's not much to complain about in our weather forecast for today and tomorrow.
I may try to break into our somewhat finished compost pile tomorrow.
| | | | | |
| --- | --- | --- | --- | --- |
| | | Required FTC Disclosure Statement: Botanical Interests, Burpee, and True Leaf Market are some of our Senior Gardening affiliate advertisers. Clicking through one of our ads or text links and making a purchase will produce a small commission for us from the sale. We're also a consumer member of the Fedco Seeds Cooperative. | | |
Wednesday, February 5, 2020 - Petunias
Our Supercascade petunias growing in an egg carton were ready to be moved to larger quarters last night. I'd moved our Double Cascade petunias seeded at the same time as the Supercascades from their egg carton to fourpacks ten days ago. For some reason the Doubles grew faster than the Supers.
Since the petunias have rather tender stems, I used sterile potting mix for the transplanting to help ward off damping off fungus. I had a couple of egg cells with two plants in them, so I used four fourpack inserts for the transplanting.
We use the Super and Double Cascade varieties mostly for hanging baskets to decorate our porches. Any leftovers may go into our garden or flowerbeds.
I also thinned the Perseverance petunias seeded two weeks ago down to one or two plants per peat pot. If all of these petunias survive, I won't be seeding any more.
Brightening these gray days of February, I found a gloxinia coming into bloom yesterday. That was a bit of a surprise as I've cut back watering our active gloxinias, most of which are now headed for their annual required period of dormancy. Even then, we still have a few gloxinias under our plant lights that have yet to bloom since emerging from their last dormancy many months ago.
I found another gloxinia this week that had broken dormancy and put on new growth. That's the second one to do so in the last few weeks. We have a dozen or so dormant plants that will be putting up new growth in the next month or so...if they survive dormancy. Not all of our plants survive that period.
As I brought in the mail today, I noticed that we have lots of tulips up on one side of our front steps. When I walked around to the flowerbed on the side of the house, I found some daffodils up as well. Such an early emergence isn't all that unusual for the daffodils, but it really is a bit early for the tulips. I guess that's a result of our somewhat mild winter so far.

There hasn't been much going on for us in gardening to write about of late. I had to trim our two flats of onions again yesterday. Some of the tops of the onions had gotten into the lights and browned out. But we have a very nice stand of onion transplants so far.
I cut back the timer on our plant lights a couple of weeks ago to 12 hours of light per day. I read somewhere that keeping plant lights on too long this early could encourage the onions to begin bulbing. I don't remember that happening in years past when the onions were getting 15 hours of light each day, but decided to play it safe.
Most of what I've been doing is like trimming and watering onions and watering everything else under our plant lights. It's a bit early to start much more, and every planting requires a decision of what to do with our existing plants on our now full plant rack.
Our second seeding of egg carton petunias got moved to our kitchen windowsill yesterday.
I spent a good bit of today babysitting some spaghetti sauce on the stove. I start by boiling down two quarts of our whole canned tomatoes seasoned with the usual stuff (basil, parsley, oregano, black and red pepper). I later add hamburger browned with onion and garlic. And a final cheat: I add a jar of Prego
!
When I make spaghetti for supper these days, I make enough sauce to also make a small lasagna for the next day. Since lasagna always seems to taste better when reheated, I made a lasagna tonight after supper and popped it into the fridge for tomorrow's supper. With just Annie and I home now, I use a deep bread pan to make a rather small, but deep lasagna. Even then, that usually is more lasagna than we can eat in a day or two, but the dogs love the leftovers.
Use promo code BEDBATH15 to save an extra 15% off select bed and bath linens.
Ad End Date: Feb 20, 2020
I really hated to change the splashshot at the top of this page today. Yesterday's splashshot had pretty blue skies, while today's is a bit more gray. Of course, we did start out yesterday at 6° F and never got above freezing. Today's high temperature is predicted to be 45° F, but with some howling wind gusts.
Even with the winter conditions, we're getting very close to time to start many of our garden transplants inside. Our calendar says we'll reach eight weeks from our last frost date for this area early next week. An awful lot of garden transplants need to be six to eight weeks old at transplanting.
About ten weeks from now (May 1) is my target date to transplant tomatoes and peppers. While I could safely transplant them a bit earlier, they'd just sit still without putting on much growth until the soil warms a bit. One can use black landscape fabric to warm the soil a bit earlier and later provide a weed barrier while blocking weeds from emerging.
Using the Dave's Garden frost date calculator and Johnny's Selected Seeds' Seed-Starting Date Calculator can give those growing their own garden transplants a good idea of what to start and when.
Our seedings in the next week or so will include broccoli, celery, Brussels sprouts, lettuce, parsley, dill, spinach, snapdragons, daisies, and a bit of milkweed for the monarchs.

To make room for all the new plantings, I cleared the bottom shelf of our plant rack today of all of our old gloxinias. The plants, mostly ones headed for dormancy, went to sunny shelves in our sunroom.
Of course, we had one more gloxinia break its dormancy today and needed to be repotted with fresh soil and moved under our plant lights. We've only had three gloxinias break dormancy so far this winter, but they'll give us some nice early blooms to enjoy.

Sunday, February 16, 2020 - Seed Saving and Sharing
For several years, I have returned seed order money with the seeds ordered for the endangered vegetable varieties we work to preserve. I'd hoped to encourage folks to grow out, save, and offer seed for them. That effort hasn't work out so well.
With the renewal in interest over the last decade in open pollinated and heirloom garden seed, some commercial seed houses have begun offering several of the varieties of seed we save. The Turtle Tree Seed Initiative now offers the Earlirouge and Quinte tomato varieties and Earliest Red Sweet pepper seed. Reimer and Baker Creek Heirloom Seeds offer our favorite cucumber, Japanese Long Pickling. With those varieties now commercially available, I still fill folks' orders, but I keep the cash.
We offer seeds for those previously endangered varieties via the Grassroots Seed Network or the Seed Savers Exchange. If you order seed from us through those sources, be sure to include your mailing address with the order. I've had a couple of orders come in lacking that essential information. Sadly, I can't wish the seeds to you.

We continue to offer one still endangered tomato variety, Moira. It was our longtime favorite tomato variety until I found some Earlirouge seed in 2013 that I'd saved towards the end of my farming years in 1988! Moiras have a bit deeper interior coloring than the Earlirouge or Quinte varieties (all developed by the late Canadian breeder, Jack Metcalf).
Our "freshest" Moira and Quinte tomato seed was produced in 2017. I simply haven't been able to isolate plantings of those varieties the last two years. I aim to correct that failing this coming season.
Our first germination test of the 2017 Quinte seed showed absolutely no signs of germination. But then I realized that I'd cleared the counter on which I set up the test with a strong cleaner which may have killed the seed. A second test with a considerably larger seed sample germinated at 96%.
Another offering is for Abundant Bloomsdale spinach seed. It is a relatively new, Open Source Seed Initiative variety. The seed carries the following restriction: "You have the freedom to use these OSSI-Pledged seeds in any way you choose. In return, you pledge not to restrict others' use of these seeds or their derivatives by patents or other means, and to include this pledge with any transfer of these seeds or their derivatives."
We got our start of Abundant Bloomsdale seed from the Southern Exposure Seed Exchange in 2016. Other quality seed vendors, such as High Mowing Organic Seeds, also offer the variety. We've fallen in love with this spinach, although I really suggest folks support seed houses offering it unless you live in the midwest and might benefit from our seed that is slightly adapted to our growing conditions.
One last type of seed we share is our landrace variety of gloxinias via the Grassroots Seed Network and The Exchange. I've hand pollinated our Empress, Double Brocade, and Cranberry Tiger gloxinias for years. Each time we seed gloxinias, we get a nice mix of bloom colors, both single and double.
Seed Saving
I hope to save seed this season from Earlirouge, Moira, Quinte, and Red Pearl (PVP) tomatoes, Abundant Bloomsdale spinach, Japanese Long Pickling cucumbers, Goliath broccoli, Sun Devil (PVP) and Crispino lettuce, Eclipse and Encore peas (both PVP), Howden pumpkin, and Earliest Red Sweet and Hungarian Spice Paprika peppers. Note that our patented (PVP) saved seed can't be shared until the plant patents expire. For several of the varieties above, that will be late next summer.
We'll also save garlic for planting this fall.
In flowers, we'll probably save seed again from dianthus, gloxinia, snapdragon, marigold, and zinnias.
Comment
I'm having a bit of trouble using the word "share" now for what we do with some of our saved seed. "Sell" is probably the more accurate word, although what we charge for our seed just barely covers seed envelopes, stationery, postage, and of course, the cost of producing the seed. But I'm not going into the business of selling seed, so I'll stick with sharing for now.

Monday, February 17, 2020 - Fun Stuff
When I place my seed orders in November and December, I occasionally order a new vegetable variety or two on a whim. This year, it must have been quite a whim, as I now have seed for eight new vegetable varieties for this season.
Two whims that caught my eye in the Southern Exposure Seed Exchange catalog were South Anna Butternut and Crimson Sweet, Virginia Select watermelon. We've grown good Waltham Butternuts and Crimson Sweets for years, but both of these variants sounded interesting.
South Anna Butternuts are a cross of Seminole Pumpkin and the venerable Waltham Butternut
squash. They are supposed to add "excellent downy mildew resistance, productivity and keeping quality, as well as rich sweet flavor and 95% butternut-shaped fruits." I intend to plant the South Anna Butternuts side-by-side with our Waltham Butternuts and allow them to cross pollinate for seed saving. South Anna Butternuts are an Open Source Seed Initiative variety.
The Crimson Sweet, Virginia Select watermelon variety is an attempt to improve the longstanding favorite Crimson Sweet
variety. Plant breeder Pam Dawling has been working since 2001 to select for "large, early melons with good flavor and healthy foliage."
The Red Bull Storage Onion from Fedco Seeds had the strongest germination of any of the onions we seeded last month. I'm still looking for an adequate replacement for the now discontinued Red Zeppelin hybrid red storage onion.
I'm hoping that the Cora Cascade mix trailing vinca from Stokes Seeds will give us a nice hanging basket or two.
The online description of Judy's Kale from the Turtle Tree Seed Initiative reminded me a lot of Red Ursa kale without the red stem spines. Having ordered some Judy's Kale to try, a freebie packet of Purple Moon kale arrived in the mail this week from Renee's Garden. It may add some color to our mostly green rows of kale with its "frilled & ruffled, deep purple leaves."
Perseverance petunia from the Turtle Tree Seed Initiative will go along the edges of our garden, mostly replacing wooden row marker stakes with something a bit prettier.
And the Minnesota Midget Melon from the Seed Savers Exchange has the hint of being something like our favorite cantaloupe, Sugar Cube.
Tuesday, February 18, 2020 - Starting Broccoli
I started our broccoli and a little bit of Brussels sprouts today. We're a bit on the early end of Johnny's Selected Seeds' Seed-Starting Date Calculator which recommends starting broccoli in our area from February 18 to March 3. Since I like to transplant broccoli and cauliflower the first week in April, things should work out okay if the weather cooperates.
Broccoli and most other brassicas happily germinate around room temperature, with 70- 75° F being ideal. I've successfully germinated them in the past in far cooler conditions in our basement.
I began today's gardening adventure by filling four deep sixpack inserts with sterile potting mix. I then watered the mix with very warm, almost boiling water. The hot water ensures that the peat moss in the mix gets thoroughly saturated.
After the soil had cooled, I made very light impressions in the soil in the center and at some corners of the cells with a finger tip. Depending on the variety and age of the seed, each sixpack got between eight and eleven seeds. I'd much rather pull out extra plants than have to re-seed. The small seed got covered with about an eighth inch of potting mix, as brassica seeds don't need light to germinate.
Then the sixpacks went into a tray over a soil heating mat set to 75° F. The tray got covered with a clear humidity dome. The seed should germinate in five to ten days.
Varieties of broccoli seeded today were Premium Crop, Goliath, Green Goliath, and Castle Dome. The Brussels sprouts were Dagan and Hestia.
I tell about growing broccoli and cauliflower from seeding to harvest in our how-to feature, Growing Great Broccoli and Cauliflower.

FTC Required Disclosure Statement
Some of our text links go to the sites of our Senior Gardening Advertisers. Clicking through one of our banner ads or text links and making a purchase will produce a small commission for us from the sale.
Other
I dropped off a bag of garlic yesterday at our local food bank. Some of the outer cloves of our stored garlic had begun to dry out and shrivel a bit. Knowing the inner cloves were probably still good, I kept those garlics for our use. The rest got divided up with a big bunch for the food bank and a smaller bunch for one of our daughters.
Wednesday, February 19, 2020 - Strange Germination Test(s)
I had an unusual experience with some germination tests I started just two days ago. The Japanese Long Pickling seed we're offering this year was all grown and saved in 2017 and 2018. Germination tests shortly after the seed saving ranged from 80-100% germination. We didn't save any cucumber seed last summer, as I grabbed the wrong sprayer and killed our cucumber vines!
To make sure we weren't sharing sub-par seed with others, I started four germination tests of cucumber seed on Monday. When I checked several other germination tests last night, I also took a peek at the cucumber tests. To my surprise, a lot of germination had taken place. So this morning, I went ahead and did what turned out to be a final read of all the cucumber tests. The four batches of seed tested at 80, 90, 100, and 100% germination! Obviously, the seed we'll be sharing will be from the 100% batches.
The rate of germination wasn't as big a surprise as was the speed of the germination. But then I realized that I'd put the tests in a box of garden gloves and such right over a hot air register. If only all of our germination tests turned out so well.
One of the other tests I was looking at last night was of our Howden pumpkin seed. That seed only germinated at 50% in December. We're only four days into the test, but it appears so far that this test may not produce any better results than in December. Obviously, we're not sharing pumpkin seed unless the current test surprises me with 80% or better germination.
Outside
While it wasn't even close to springlike outside today, I still enjoyed working in the garden for a half hour or so. The sun was out and there was little wind. I pulled some spinach plants that have so far survived the winter. While still alive, the leaves seemed leathery. I also started pulling some winter weeds that always spring up each winter in our main raised bed. The ground was just barely thawed enough to pull the weeds and spinach. But it was nice to get outside and work in the garden a bit.
Thursday, February 20, 2020 - Egg Shells for the Garden
Egg shells can have a lot of beneficial uses in ones garden. Crushed and spread around tender young plants, they can provide a barrier of sharp edges that may deter slugs, snails, and cutworms. Added to a compost pile, the shells decompose (very slowly), adding calcium to the pile. Seriously crushed or ground, they can be added to chicken feed to reduce the amount of oyster shell needed by laying hens to produce eggs with thick shells.
One of the articles linked below suggests that "Cats have an aversion to eggshells" and says spreading them in the garden will put cats off. In our house, our cats sometimes jump on the kitchen counter where we dry our egg shells. If we haven't effectively hidden or blocked off access to the shells, our cats seem to love playing with them!
Up until about five years ago, all of our egg shells went on our compost pile where they very slowly decomposed. Then I read about using egg shell to add the calcium needed to prevent blossom end rot in tomatoes and peppers. Since I knew how slowly egg shells decomposed in our compost piles (at least a year), I decided to powder our egg shells for use in our garden.
Whenever we use eggs, we rinse, air dry, crush, and freeze our egg shells. When our quart Ziplock bag of crushed egg shells in the freezer gets fairly full, I use an old coffee grinder to reduce the shells to a fine powder. I think the powdered egg shells probably break down a bit quicker than crushed ones to release calcium around our tomato and pepper plants.
Not withstanding my comment above about egg shells deterring cats, these are pretty good articles about using egg shells in ones garden.
I've frequently linked here and in our Growing Tomatoes and Growing Peppers how-to's to Cindy Fake's excellent article, Managing Blossom End Rot in Tomatoes and Peppers. In it, she tells why adding limestone or egg shells to your tomato and pepper plantings may not totally erase problems with blossom end rot. And she does it in layman's terms.
About Eggs
At my advanced years, I've lived through periods where eating eggs was good for you, bad for your cholesterol, oops, okay to eat, and now again according to "a new study of studies," not so good for you. During my years as an underpaid school teacher and part-time farmer, we ate lots of eggs since that was what we had. In those farming years, we kept a flock of 25-30 laying hens.
Approaching my 72nd birthday, I still eat lots of eggs, and my cholesterol numbers remain good. But that may just be me. I now eat lots of eggs simply because I like them. It doesn't hurt that "Eggs are a very good source of inexpensive, high-quality protein. More than half the protein of an egg is found in the egg white, which also includes vitamin B2 and lower amounts of fat than the yolk. Eggs are rich sources of selenium, vitamin D, B6, B12 and minerals such as zinc, iron and copper."
If you're considering starting a flock of laying hens, let me suggest you invest in a used copy of the now out-of-print The Family Poultry Flock by Lee Schwanz. Also checking what your county extension service has on family flocks could prove helpful. That's where I found the plans for the laying nest I built for our hens in our barn. I've lived out in the country for the last forty years, but many municipalities are now allowing for small chicken flocks within city limits.

Our January planting of Perseverance petunias in peat pellets turned out to be a bad idea. Most of the petunias had thin stems likely to dry out. So I moved eight of the peat pellets to fourpack inserts today, first poking holes in the pellets to encourage the plant roots to seek out the more fertile potting soil they went into. The rest of the petunias were removed from their peat pellets and were bare rooted into sterile potting mix in, what else, an egg carton.
Since fourpacks won't fit on our kitchen windowsill, they went under our plant lights in the basement. The egg carton of freshly transplanted petunias did go onto the windowsill. It will be interesting to see which bunch of plants does better. Eventually, the egg carton petunias will outgrow their egg cells and will need to be moved to fourpacks.
Sunshine
We're beginning to have some wonderfully sunny days at last. While it's still too cold outside today to do much work, it may warm up enough over the weekend to get a little more garden cleanup done. If nothing else, the bright sunny skies along with the daylight getting steadily longer each day lift a gardener's spirits.

We had two delightfully warm days over the weekend (56° F yesterday). I was able to get the last of the grass clipping mulch raked off our main raised garden bed. I put some of the old mulch (and soil mixed in) on our compost pile. The bulk of it, though, went to fill a low area outside one side of the raised bed. I even got started pruning a couple of laurel bushes that have covered one of our kitchen windows. Unfortunately, we had an infestation of bindweed in that area last summer. I'll have to be more vigilant this summer to keep it from regrowing.
We're about seven weeks out from our frost free date (April 14) for this area. So I'll be getting pretty busy very soon. In March, I'll start our lettuce, celery, and some spinach. Since I like to have our tomato and pepper transplants at about the 6-8 week old stage at transplanting, they'll get seeded a bit later in the month.
To make room for all the new plantings, I moved a tray of geraniums and a couple of pots of Wandering Jew to our sunroom bookshelves. The cool temperatures in the sunroom should slow the growth of the geraniums, making for sturdier plants.
Our cauliflower and most of our broccoli and Brussels sprouts seeded this month are up. I had to re-seed a few cells of Premium Crop and Goliath broccoli. I also re-seeded a cell of Hestia Brussels sprouts. Germination of all the brassicas was a bit less than usual, probably the result of using old seed.
Lots of little jobs keep me busy these days. Some Double Cascade petunias had gotten so large that they had to be moved to a hanging basket pot. I also pinched out the tops of the plants to make them spread out a bit.
Our sixpack of sage plants are about seven inches tall. I moved one of the plants to a four and a half inch pot today, as I'm sure I'll need one replacement sage plant as a corner marker for our East Garden plot. The rest of the sage will get uppotted as I have the time (and space for them).
The top shelf of our plant rack is filled with fairly short plants. Our trays of onions had plants falling over once again, so they got trimmed. I also watered them with a bit of very dilute Quick Start (4-12-4 ) fertilizer. While I raised our plant lights for the shot above, I normally keep the lights just a few inches above the tops of the tallest plants.
Tuesday, February 25, 2020 - Starting Lettuce
I really hadn't planned on starting lettuce today, but I got a bit disgusted with all the folks onstage in the Democratic debate tonight interrupting each other. I turned the sound off on the TV and got going on planting.
I'd already selected the lettuce varieties I wanted to plant and had the seed packets set out. I began by filling two, four inch pots and five fourpack inserts with sterile potting mix. I bottom watered the tray the pots and inserts were in, adding just a bit of lukewarm water to the tops of the containers.
Since some lettuce varieties germinate better with a bit of light, I sprinkled seed of each lettuce variety across the top of the potting mix and lightly covered (or surrounded) it with vermiculite. I used communal pots for our Crispino and Sun Devil head lettuce varieties, as the seed for both was saved seed. While I'd done a pretty good job of cleaning the Crispino seed when I saved it, the Sun Devil seed had a lot of plant trash in it. And the Crispino seed was saved in 2014.
I ended up starting way more lettuce than we'll be able to use in our initial planting. But lettuce holds well in the pot, so I may use some of the extra for succession plantings...if we have a cool spring.
Our spring lettuce season is all too short in this area. Once the weather turns hot in late May and early June, the lettuce gets bitter and/or bolts. But for a couple of weeks or so each spring, we feast on fresh lettuce from the garden. It doesn't hurt that we can green bag some of the lettuce to extend its useful life in the fridge for a few weeks.
About the time I finished the planting, my lovely wife awoke from her after dinner nap. She turned on the sound of the debate on the TV. From what I heard, their manners hadn't improved much. Can we Democrats nominate Tom Hanks and/or Oprah Winfrey (in either order) to run against our current anathema of a human being for President?
Wednesday, February 26, 2020 - Starting Celery
We grew some really nice celery last season for the first time in years. One mistake I made with it was starting and transplanting it all at once. While we enjoyed having fresh celery, all six plants I set out matured pretty much at the same time. I hope to spread out our celery harvest a bit this year. Our local food bank ended up getting four of the plants last year so they wouldn't go to waste.
I seeded a four inch pot with just a few Ventura celery seeds this evening. I began by filling the pot with sterile potting mix and adding a light covering of vermiculite on top. After watering the soil with lukewarm water, I attempted to spread out the tiny celery seeds, although I think I got them in a clump. Since celery seed needs light to germinate, it didn't get covered. I'm hoping the seed is nestled in the damp vermiculite enough to trigger germination.
The pot of celery joined the lettuce I started yesterday in a plant tray covered by a humidome and heated a bit by a soil heating mat set to 75° F.
I'm hoping to get three or four good celery plants out of this planting. I plan to do another celery planting in a few weeks.
I posted these links last year when I wrote about starting our celery, but they're worth sharing here again:
Friday, February 28, 2020 - Milkweed and Daisies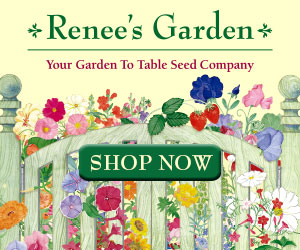 I finally got around to starting a couple of items this morning that should have been done months ago. I began stratifying some milkweed seed and seeded four communal pots of daisies.
Milkweed seed is said to be notoriously difficult to germinate. I relied on an online article I found that suggested first soaking the seed overnight and then bagging it in a mixture of damp perlite and vermiculite. The baggie went into the refrigerator where it will remain for about two weeks.
If you start them early enough, I've found that one can get nice blooms from daisies in their first year. Starting this late, we may not see any blooms until next year.
Since daisy seed needs light to germinate, I filled four pots with sterile potting mix topped with a handful of vermiculite. I generously sprinkled seed over the vermiculite, as most of the seed was a bit old. But after days of working with tiny seeds, it was nice to sow seed big enough to see in the pot and be able to press it into the vermiculite with my fingers.
I seeded some tall Gloriosa and Alaska Shasta Daisies to go into a spot in our back yard. There's a bit of a weird family joke with the spot about pushing up daisies. It's where I buried one of our beloved dogs years ago.
I also seeded some shorter varieties, Silver Princess
and Mixed Painted Daisies
, to go into a flowerbed by the side of our house. I made the mistake of planting tall daisies along the side of the house years ago and ended up with them all falling over and making a real mess of the adjacent sidewalk.
To accommodate the new planting, I had to fire up a second soil heating mat. Our other mat is still warming a lettuce planting, although a good bit of the lettuce seed has already sprouted.
I'm going to have to do a lot of careful thinning of the lettuce plants. Knowing that a lot of the seed I used was getting pretty old, I seeded fairly heavily. The oldest seed used was some Barbados from 2009. Fortunately, I didn't have to seed any of our 2005 vintage Sun Devil seed, as the seed we saved last summer has proved to be viable. Since seed for the Barbados summer crisp lettuce variety is no longer available, I may consider saving seed from that variety this summer.
While they're not one of our affiliate advertisers, I'm going to add a plug here for lettuce seed from Johnny's Selected Seeds. Seven of the ten lettuce varieties I seeded on Tuesday came from Johnny's (or were saved from Johnny's seed). I've found their lettuce seed to be more reliable than other vendors' seed over the years. Come to think of it, that applies pretty much to all their seed!
Saturday, February 29, 2020 - February Wrap-up
It has turned out to be a busy month. I started brassicas (cauliflower, broccoli, and Brussels sprouts), lettuce, celery, more petunias, and snapdragons this month. Our two flats of onion plants required two trimmings. Some of our Wandering Jew cuttings and petunias got transplanted into hanging baskets.
Besides starting stuff, plants we started this month and in January required watering and sometimes uppotting into larger quarters. And I had to begin moving some of our hardier plants to sunny shelves in our sunroom to create space under our plant lights for the new plantings.
Outside, I finally got our asparagus bed cleared of stalks and plant trash. I still haven't gotten around to clearing Bonnie's Asparagus Patch, a second patch just off our property that we care for. I also got all the old mulch off of our main raised bed.
I took a big bag of surplus garlic to our local food bank and mailed a fat, padded envelope full of saved seed to a favorite seed library.
Contact Steve Wood, the at Senior Gardening