Wednesday, December 4, 2019 - Winnowing Seed
Use promotional code AMARYLLIS19 at checkout. Valid online only until 11:59 P.M. ET on 12/5/19.
It's warm (50° F) and sunny today with a good bit of wind (20 mph). While not a day I'd pick to work outside all day, it was nearly perfect for winnowing saved seed. I had asparagus, basil, broccoli, and lettuce seed to winnow. There was also some marigold and gloxinia seed that needed to be moved to the freezer.
I've now cleared our seed drying area of seeds to be saved. That's a last step before doing our annual seed inventory.
Winnowing seed is a bit tricky. You want enough wind to blow away plant debris while hoping seeds in the mix are heavy enough to drop out and not get blown away. I dumped seed from a paper plate onto a small cookie sheet in the wind to do the job. While I didn't get all the plant trash out of the seed, I did enough that I felt confident to store the seed in the freezer for future use.
While I wanted to get the last of our kale and lettuce out of our main raised bed today, I heeded my wife's advice (admonition, command...) not to overdo things working outside as I recover from a nasty bronchitis infection. So when done with just a few outside chores this afternoon, I retreated inside to write this posting.
Fedco Seeds Catalog
I wrote about receiving the Fedco Seeds print catalog last Friday. I noticed today that they've now posted their 2020 seed catalog online as a downloadable PDF file. Fedco is an employee and consumer owned seed cooperative that sells both open pollinated and hybrid garden seed at very reasonable prices.
Saturday, December 7, 2019 - Baker Creek Heirloom Seeds Catalog
Our copy of the Baker Creek Heirloom Seeds 2020 catalog arrived in today's mail. Their catalog is always a beauty, wonderfully illustrated with great photos and even a sense of whimsy here and there.
Baker Creek offers a wide variety of open pollinated and heirloom vegetable varieties. I counted sixteen different vegetable varieties in our seed inventory today from Baker Creek, including some of our favorites: Red Ursa kale; Tam Dew honeydew; and Ali Baba watermelon. Tam Dews have a slightly spicy honeydew flavor we like while Ali Baba remains our most dependable watermelon variety.
I also noticed that they're offering a cucumber named Japanese Long for the first time in their print catalog, although from the reviews, it appears that the variety was available from them online last year. We gave Baker Creek a large sample of our Japanese Long Pickling cucumber seed at their request several years ago. If this one is from our seed, that's another load off of my mind, as it's one more of the endangered varieties we preserve that is once more being commercially offered (and thereby somewhat protected). Last year, the Turtle Tree Seed Initiative began offering another of our endangered varieties, Earlirouge tomatoes, that they grew out from our seed.
Varieties come and go from Baker Creek's catalogs. I was disappointed to see that they no longer offer Southport White Globe onion and Picnic watermelon seeds, both of which we've ordered from them in the past. Fortunately, the Seed Savers Exchange offers the Picnic watermelon variety and both Reimer and Stokes Seeds offer the Southport White Globe onion.
Baker Creek is also staying with offering free shipping on their seeds which they began last year. Obviously, they're including the price of shipping in their packet prices, something I really like. If you're looking for attractive and fun seed catalogs, Baker Creek's is one you really should request.
Howden Pumpkin Seed
We got twenty good pumpkins from our hill of pumpkins this year. Our seed came from R.H. Shumway and High Mowing Organic Seeds. I direct seeded three seeds from each vendor and all germinated. Two pumpkins that didn't go to our grandkids and a local food bank got carved for Jack O'Lanterns with their seed saved. Sadly, the saved seed totally flunked two germination tests. I also left one extra pumpkin sitting on a bucket lid on our back porch for weeks and weeks. With its bottom beginning to rot out, I harvested seed from it today before hauling it and bunch more decomposing material to our compost pile. The seed from this last pumpkin seemed a bit fatter than the previously saved seed, so I'm hoping that it will prove to be viable. While we have plenty of commercial Howden seed remaining in frozen storage, I'm hoping this last batch of seed will prove viable so that we can begin adapting the variety to our specific growing conditions.
Annie's Heirloom Seeds Catalog
An email today told me that Annie's Heirloom Seeds' 2020 seed catalog has gone to the printer. But I also saw that the catalog was already available for download.
Annie's offers a nice variety of open pollinated and heirloom seed varieties. I like the company, as it's a responsive family operated business.
Monday, December 9, 2019 - Seed Savers Exchange Catalog
Our print copy of the 2020 Seed Savers Exchange seed catalog arrived in today's mail. It turns out to be one of the most beautifully illustrated seed catalogs we've received so far this year. Each vegetable variety offered is accompanied by some great photography of the vegetable. (Sorry for the effusiveness, but remember that for few short years, I worked as a professional photographer.)
SSE changed the format for some sections as shown at right. My scans don't do the pages justice.
The Seed Savers catalog is all open pollinated varieties. Something I noticed in their listings was a change of standard packet sizes. They now offer a lot of their seed in a packet, 4 oz., and one pound sizes, eliminating the 8 oz. standard half pound size for stuff like beans and peas. For me, that's a plus, as I'm going to have to throw out a lot of five year old half pound bean packets this year when I do our seed inventory. While I've kept the seed frozen between seasons, five years for large seed is pushing things a bit.
Note that the Seed Savers Exchange catalog is offerings from the exchange's vault of saved seed varieties. Seed Savers began from its Member Exchange. As Rob Johnston, Jr. once wrote me, "I believe that the [Member] Exchange is the core of SSE." Rob, who was the founder of Johnny's Selected Seeds, was also instrumental in supporting the growth of Seed Savers, serving many years on its board of directors.
The Member Exchange is available online all year round. It's annual print yearbook comes out in January or February each year. It lists all of the member offerings.
I Didn't Think This Would Happen
When I wrote the column, Time to Let Go, I thought I was done with the Seed Savers Exchange. But there have been some changes that have drawn me back to the organization I first joined in the late 1970s.
The biggest change in my opinion came from the replacement of the previous Executive Director of the Exchange with Emily Rose Haga. The previous director seemed committed to downplaying or spinning off the member exchange. Ms. Haga's introduction at the front of the catalog sounds like she has her head screwed on straight, recognizing all the facets of the exchange.
I also noted a number of changes that made me add some footnotes to the Time to Let Go piece, noting some improvements that I thought would help SSE.
I mailed my membership renewal (at their new seniors rate of $25) yesterday.
Getting Ready
With a dark and rainy day today, I brought our big bag of saved seed in from the freezer anticipating beginning our annual seed inventory. But with the arrival of a new seed catalog and a number of household chores that couldn't be put off any longer, the inventory will have to wait until another day.
One thing I hadn't anticipated for the inventory was where to sort the seed bags and packets. I usually do it on our dining room table, but this year we still have lots of gloxinias putting up an occasional bloom or two. I'll need to figure out a place. Maybe I can move the gloxinias somewhere else for a day or two. At any rate, I plan to inventory tomorrow, as our high temperature for the day is predicted to be just 28° F. While I seem to have beaten my bronchitis, I'm still not well enough to work outside in that weather after being sick most of last month.
Wednesday, December 11, 2019 - Seed Inventory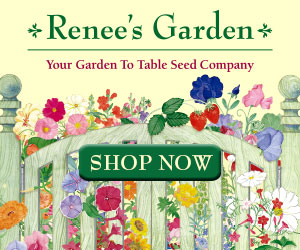 We save lots of purchased and saved seed from season to season, extending its useful life by keeping it in frozen storage between seasons. But there are limits to this practice. Having noted some decreased vitality and germination rates in some of our saved seed, I resolved to replace a lot of our older saved seed for next season with newly purchased seed.
We've had many good experiences with seed saved over the years. The outstanding example is our Earlirouge tomato seed saved in 1988 and still viable today. But we also have had other seed varieties not save beyond five years. And some seeds, such as onion seed, don't save well for over a year or two.
So our seed inventory this year was not only a survey of what seed we had on hand, but also a winnowing of older seed that needed to be replaced. The top of the list to be replaced was our green bean seed, most of which was purchased five years ago. I'd added some replacement seed this season from what turned out to be a fly-by-night vendor with predictable results. That vendor has disappeared, probably forever, from our listing of Recommended Seed Suppliers!
My method of inventorying is a bit weird. I weigh large seed packets or baggies, count the seeds in others, and simply feel the seed packet in others to determine how much seed we have. And while I try to note using up all of some seed in the inventory during the gardening season, there are always surprises where I didn't note running out or nearly exhausting all of our seed of a critical variety.
Everything gets recorded on a spreadsheet.
As you can see, we sort of favor lettuce seed from Johnny's Selected Seeds.
While doing the inventory I make note of items we need on our orders spreadsheet. It's formatted the same as our inventory spreadsheet to facilitate cutting and pasting information between the two.
A tentative vendor is selected from a catalog or online just to be sure the variety is still on the market. Based on price, vendor seed quality, and shipping rates, some items get moved around to balance orders and/or save a buck or two here and there. So far, it appears this will be one of our more expensive years for seed purchases.
With our seed inventory done, we're ready to begin ordering flower and vegetable seed for next year's garden.
A Possible Answer
We had an infestation of anthracnose in some of our tomato plants in our East Garden this year. The disease even spread to and curtailed production of our Blacktail Mountain watermelon! Since I'd hot water treated all of our tomato seed, I was at a loss as to where the disease came in from.
But when doing our seed inventory, I found a possible answer. I keep a separate section for our hot water treated tomato seed. As I went through the seed packets checking how much seed was left, I noted the "HWT" designation written on the seed packets with a date of the treatment. But two packets of the same tomato variety from two different vendors lacked the "HWT" designation. In my rush to get everything started, I'd somehow failed to treat the late arriving seed...and paid for it dearly.
Anthracnose can be seed borne, but it also can exist in ones soil for years. I'll have to garden around the areas affected by the disease for a year or two, use resistant varieties, apply soil drenches of Serenade biofungicide, and make sure I treat every tomato seed I plant (and share with others). We haven't experienced this disease for years due to our garden cleanup and seed treatments.
Rain Gauge Down
I took down and thawed out a half inch of precipitation from our rain gauge yesterday. Fortunately, I got the rain gauge down before frozen, expanding water in it broke it. We'll rely on precipitation figures for the next four months from nearly sites that report on the Weather Underground.
Southern Exposure Seed Exchange Catalog
Our Southern Exposure Seed Exchange 2020 print seed catalog arrived in the mail yesterday. I always enjoy their catalog cover artwork.
The SESE seed catalog is printed on plain paper, so its interior artwork isn't as spectacular as some other seed catalogs printed on glossy paper. But the listings are great, including a nice mix of open pollinated, heirloom, and hybrid vegetable varieties. And, I've never gotten any bad seed from them!
I chose to illustrate this posting with an image of SESE's page 42, as it contains our current favorite paprika pepper, Hungarian Spice. After experimenting years ago with the Paprika Supreme, Alma, and Feher Ozon paprika pepper varieties, we've found that the Hungarians suit our needs and tastes best.
If you've requested and received seed from us the last few years, it probably came in a seed packet from SESE. We use their blank seed envelopes and print our into on them.
Looking through the catalog, cover-to-cover as usual, is going to cost me a few bucks. I'd already ordered and received more seed packets from SESE, but their listings for the South Anna Butternut Squash and the Crimson Sweet Virginia Select Watermelon caught my attention. The South Anna Butternut Squash is a downy mildew resistant butternut developed by Edmund Frost of Common Wealth Seed Growers from a 2011 cross between Seminole Pumpkin and Waltham Butternut Squash. The Crimson Sweet Virginia Select Watermelon is a possibly improved Crimson Sweet (Could that be possible?) developed by Pam Dowling.
If you don't want to wait for a paper catalog, you can also view the current SESE catalog online as a PDF (and download it).
When I opened our rural route box today, I had to smile. In it laid the 2020 Turtle Tree Seed Initiative seed catalog. Turtle Tree is a non-profit that offers a good selection of open pollinated seeds. They have a warm place in my heart for growing out some Earlirouge tomato seed I sent them and now offering it for sale. They were kind enough to give Senior Gardening the following shout out in their plant description:
"Semi-det.  An early round red tomato, originally bred in Canada by legendary tomato breeder Jack Metcalf in the 70's for canning.  Saved and given to us by Steve Woods of Senior Gardening. This tomato makes great sauce, and is also great for fresh eating. One of our earliest. Grown in our own seed gardens."
Their catalog is mostly a black and white printing with a few color pages printed on newsprint. Something I really like about it is that they identify the grower of the seed, often Turtle Tree. I also like that Turtle Tree is located in the Camphill Village, a place where individuals with special needs thrive. (Note that I'm a retired special educator.)
Of the items we ordered from Turtle Tree last year, their Ventura celery stood out, giving us (me) our first good celery harvest. Sadly, the celery was all started at the same time and predictably all matured about the same time. I'll know to space out my celery starts next season.
Seed Orders
With our annual seed inventory done, I've begun placing seed orders. Seed that must be ordered early includes seed for our egg carton petunias and impatiens. While I'll seed more petunias later for our garden, these petunias and the impatiens are for hanging baskets. We also have to get our geranium and onion seed ordered and received early on, as we start both in January.
I'm about half way done with our seed orders. I'm waiting somewhat impatiently for seed catalogs from Stokes Seeds and Johnny's Selected Seeds. Stokes carries a couple of onion varieties we need. While I can easily order online from either vendor, I often find when I do so that I've missed something that I find in the print catalog that I wanted. Even with a print catalog in hand, I sometimes miss things. I've already done that once this year, something that usually would incur a second order with a second shipping charge. Fortunately, the item I left out was from Baker Creek Heirloom Seeds who don't charge extra for shipping and handling. They include it in the price of the seed.
Saturday, December 14, 2019 - Another Non-Gardening Gardening Day
Nothing got done outside today, but I did do some indoor gardening work. I ground all the egg shells we'd accumulated over the last few months. We rinse, dry, crumble, and freeze the egg shells until we have enough to justify getting an extra coffee grinder out to powder the shells. We use the egg shell powder under our tomatoes to help prevent blossom end rot. One can use lime to supply calcium that helps prevent the rot, but lime also raises the soil pH. Depending on how much ground egg shell we have on hand at planting time, we sometimes use it under pepper plants as well.
I've been printing seed envelopes and filling them with seed for several days. The seed is mostly for a couple of appreciative seed libraries we try to help out each year. They'll be getting seed for Earlirouge tomatoes, Earliest Red Sweet bell peppers, Abundant Bloomsdale spinach, and some Howden pumpkin seed...if the pumpkin seed has a good germination test.
Kudos go out to Burpee Seed and UPS on one of the quickest turnarounds I've experienced with a seed order. I placed our order with Burpee in the wee early hours Thursday morning, and our package arrived today (Saturday)!
Sunday, December 15, 2019 - Taking Cuttings
Today's gardening chores included taking cuttings from our Wandering Jew plant and hot water treating some tomato seed. Wandering Jew plants are only good for twelve to eighteen months before they get really ratty looking. So each year for the past ten years or so, I have taken stem cuttings from the plant that hangs in our kitchen.
I leave two or three leaves at the terminal end of a four to six inch stem cutting and place them in a glass of water. One can also use rooting hormone and place cuttings in sterile potting mix to root. I often do a bit of both, but was a bit lazy today and just went with the water cuttings.
In a few weeks, some of the cuttings will have put on roots and will be moved to pots or deep sixpack inserts to continue rooting in soil. Eventually, the cuttings will go into hanging basket pots, one of which will replace our current Wandering Jew in our kitchen next spring.
Here's a possibly funny story from an October 28 posting here:
In October, I dropped off the two wandering jew plants we enjoyed as porch plants all summer at our local food bank. One plant lasted less than 60 seconds, as I saw someone loading it into their car in my rearview mirror as I left.
Hot Water Treating Tomato Seed
I found it necessary to hot water treat some of our tomato seed today. We had anthracnose in some of our tomato plants in our East Garden this summer. While most of our tomato plants came from seed I'd previously hot water treated, I suspect I brought in the disease on some late arriving seed I failed to treat. (Duh! We pay for our sins!) But normally, hot water treatment of saved seed usually isn't necessary as long as your tomato plants seemed healthy.
I set out five bunches of seed we may use next season that hadn't yet been treated. One was of our saved Earlirouge tomato seed, plants that we saved seed from before the infestation occurred and growing well away from the infected plants. I was being extra careful. I also had to treat the two late arriving packets of seed plus a packet sent by a friend and another of saved grape tomato seed that was in the general area where the anthracnose struck.
Because we had so much Earlirouge seed, I chose to treat it first and separately from the other seed. It went into a Pyrex measuring cup and was treated with 122° F hot water for 25 minutes. In doing so, I started with hot water at around 90-100°, gradually adding very hot water to bring the temperature up to the desired 122°. When done, I added cool water, lowering the temperature about ten degrees at a time before straining the seed and dumping it on a paper plate covered with a coffee filter where the seed will dry.
I mostly used hot tapwater for the treatment, as our hot water runs above 130° F normally. I also kept a teapot of boiling water on the stove for an occasional hot shot to the measuring cup and more often, to the hot water bath surrounding the cup.
The hot water bath in the sink is the way I used to develop cans of film back in the days when folks still used film and had to develop it. I still have a stainless steel developing tank stored away somewhere in our attic.

My second batch of seed was a bit more complicated to treat. I put the seed in cheesecloth to keep the varieties separate, identifying them by the color and number of twist ties I used to close the cheesecloth.
While the cheesecloth is quite effective in containing the seed, the seed tends to cling to it, making separating it for drying a bit difficult and time consuming. In the photo at right, I just left a piece of cheesecloth with tomato seed clinging to it to dry.
Hot water treatment of seed is an effective method of plant disease prevention, but only if you do it right. Ones water temperature must be strictly controlled. Too cool and you may not kill any disease organisms that might be present on the seed surface. A little too hot, and you can kill your seed. And note that hot water treatment of tomato seed done right can still reduce germination rates.
Our how-to feature story, Saving Tomato Seed, tells all the ins and outs of saving tomato seed. It's really quite easy...as long as your tomato plants are healthy and you don't have to hot water treat your seed.
Monday, December 16, 2019 - Snow
We received a couple of inches of snow overnight with more on the way this afternoon and evening. When I walked to our rural route box by the road a few minutes ago, it was lightly raining. Of course, when I talk to one of our sons or my sister who both live in Minnesota, our snow cover sounds like nothing at all.
Not to be terribly outdone by Burpee's two day turnaround of our order, an envelope from Baker Creek Heirloom Seeds arrived in today's mail with three packets of seed. That's just four days between the order and it arriving. Besides the two packets of seed that I had ordered, the envelope contained the usual Baker Creek freebie. This time it was a sample packet of Dark Purple Opal Basil, something I'll probably try this year.
I used our last Walla Walla sweet onion today to season some green beans. The onion had sprouted, but cutting out its core removed the green and yielded just enough good onion for the pot of beans. I think this is the longest we've ever had Walla Wallas store. Our onion seasoning until the next harvest will be hard storage yellow and red onions.

My dandy Hydrofarm thermostat for soil heating mats failed after ten years of use. I'd fired up a soil heating mat to give some bottom heat to several germination tests. My first inclination was to order another of the same model of thermostat, but found another brand a good bit cheaper on Walmart.com
.
Cheaper certainly isn't always better, so we'll see how this new soil heating mat thermostat works out. It won't be long until we're germinating petunia and geranium seeds that will need a bit of bottom heat to come up well.
As I finish up this posting, the rain has turned to snow. It's definitely wintertime now.
Required FTC Disclosure Statement
Some of our text and banner links go to the sites of our Senior Gardening Advertisers. Clicking through one of our ads or text links and making a purchase will produce a small commission for us from the sale.
Thursday, December 19, 2019 - Egg Carton Petunias
I have been starting our petunias for hanging baskets in egg cartons for a number of years. It's sort of nostalgic for me, as my mother used to start flowers in egg cartons on our kitchen windowsill.
I detailed the process several years ago with lots of illustrations in Starting Petunias in Egg Cartons.
Today, I filled two cut down egg cartons with sterile potting mix, watered with warm water, and dropped a tiny pelletized petunia seed in each egg cell. I used a syringe of hot water to drip water on the seeds to help melt the pellets. A few of the cells got an extra seed, just in case.
Unlike my mother, I moved the seeded egg cartons to a covered tray on a soil heating mat. Once the petunias germinate, they'll stay under our plant lights for a week before being moved to a kitchen windowsill. They'll remain there until the plants outgrow their egg carton cells. Then they'll go into fourpacks and under our plant lights, as fourpacks won't fit on our windowsill.
I seeded one egg carton to Double Cascade petunias and the other to Supercascades. Both varieties seeded were mixes or blends, so we should get an assortment of colors.
Cuttings
The Wandering Jew cuttings I had in jars of water put on roots very quickly. Today, I dipped the stems of the cuttings in rooting gel and put them into deep sixpack inserts filled with regular potting mix.
Some folks say that roots put on in a jar of water are water roots and not true roots. I've found that with Wandering Jew stems, the roots put on in water seem to work. Actually, it's pretty hard to keep the stems from rooting.
I hope to get nine good plants from the twelve stems rooted today. When the plants are big enough, they'll go three to a pot in hanging baskets. One basket will replace the plant in our kitchen, while the others and the kitchen plant will hang from our back porch.
The tray of Wandering Jew cuttings went under our plant lights with an edge of the tray on a soil heating mat. I didn't cover the tray, as Wandering Jews seem to not need the TLC some other cuttings need to root without drying out.
Said soil heating mat is again being controlled by our ten year old soil heating mat thermostat. Wondering what went on with its failure and also needing to test the new thermostat that came in this week, I did a makeshift test of the old and new thermostats with an extra lamp. I put the temperature probe of both close to the light bulb...and both performed well!
I have the old thermostat controlling the temperature of the soil heating mat under several germination tests and our egg carton petunias. I want to see if it really is okay to use again before I start seeding some more temperature sensitive seeds. I'm also happy to have a good backup in case the old one fails. And there are times when I have to employ both of our soil heating mats. Now, both of them will have thermostatic controls.
Since I have the space here, I'll include a photo of our one sage plant that seems to have survived being left outside a bit too long. It's the only one of six sage and several daisy plants I brought inside to our sunroom that seems to be alive. I'll give the seemingly dead plants a bit more time, as they may put out some new growth over the next few weeks.

Saturday, December 21, 2019 - Winter Solstice
We'll reach the winter solstice late this evening (11:59 pm EST). From Wikipedia:
"The winter solstice occurs when one of the Earth's poles has its maximum tilt away from the Sun. It happens twice yearly, once in each hemisphere (Northern and Southern). For that hemisphere, the winter solstice is the day with the shortest period of daylight and longest night of the year, when the Sun is at its lowest daily maximum elevation in the sky. At the pole, there is continuous darkness or twilight around the winter solstice. Its opposite is the summer solstice."
In practical terms, that means that our days will begin getting longer after tomorrow, good news for folks who suffer from Seasonal Affective Disorder. For those of us who merely crave seeing something green, we can stare at our houseplants to cheer us up.
Our days will continue getting longer right through the spring equinox (12 hours daylight, 12 hours darkness) to the summer solstice (June 20 - longest daylight of the year).
Desktop Photos
After writing the first of this posting this morning, I was working on my laptop and the image above came up as my desktop background. It really gave me a warm feeling. The shot is of some crocuses that came up just one year in our back yard. I didn't plant them, but there they were.
Thinking about how much I enjoy the desktop images I've saved over the years, I thought I might share them here. Due to their sheer size, I could only reproduce all of them in a much reduced animated GIF. On my 13" laptop, they appear as 1333 pixels and on my 23 inch desktop, 1920 pixels wide.
As I processed the images for the GIF, I realized that I hadn't added much recently. I need to do that.
I did edit out all but one people picture. The one I left in is of my wife bravely sitting out amongst the elk!
Monday, December 23, 2019 - Overwhelmed with Seed Catalogs
We had three seed catalogs arrive in the mail today. That's almost more than I can handle, although I did page through each one cover to cover.
Each catalog is well worth the time to look through. The Johnny's and Stokes catalogs have color images of their offerings on glossy paper throughout the catalogs. Shumway has long used woodcut images in their catalog to illustrate their offerings, although they now have several pages at the beginning and end of their catalog with color images on glossy paper.
2020 Seed Orders
Stokes Seeds (7)
Southern Exposure Seed Exchange (6)
Twilley Seeds (6)
Fedco Seeds (5)
Johnny's Selected Seeds (5)
Burpee (4)
Baker Creek Heirloom Seeds (3)
Turtle Tree Seed Initiative (3)
Seed Savers Exchange Online Store (2)
Outside Pride (1)

numbers in parentheses indicate the number of items ordered
Receiving the catalogs made it possible for me to finish up our seed orders for next season. That was especially important for our Stokes order, as it had onion and flower seed in it that we'll plant next month. The Turtle Tree Seed Initiative also got a small order that included some critical onion seed we'll need next month. Not as urgent as the onions and flowers, our Johnny's order had early peas in it that we'll direct seed in March.
I was staggered when I added up the dollar total of our seed orders. It was well over double what I usually spend each year. But I chose to replace a lot of old seed this year that still might have been viable with fresh seed, driving up our seed order total considerably. And to be honest, I got carried away paging through the seed catalogs and ordered several packets of vegetable and flower seed I wouldn't usually order.
Several quality seed houses that appear on our page of Recommended Seed Suppliers didn't get orders this year. That's because they got orders last year, and I still have seed left from those orders.
Something I noticed while paging through this year's seed catalogs is that some vendors are selling larger amounts of seed by seed count rather than weight. I doubt those sellers are counting out a thousand seeds as they go into packets. I obviously miss the familiar quarter, half, and pound descriptions of seed amounts.
I also noticed that a lot more seed vendors are offering Glenn Drowns's open pollinated Blacktail Mountain watermelon. It's a good producer of small, tasty melons, often in less than ideal growing conditions. We successfully saved seed from the variety this year, one advantage of only having one watermelon variety planted. Hopefully, we're on our way to adapting the variety to our specific growing conditions.
The variety description from Glenn's site may catch your interest:
My own development, created while I lived in northern Idaho, a location which has cool 35 to 45 degree nights and short seasons.  The fruit is dark green with very faint stripes, flesh is an orange red similar to Sugar Baby.  Continuously, it is my earliest type in over 100 varieties grown each season.  Fruit averages 6 to 10 pounds.  Our son, Cory, and family moved to a new home in mid-July, 2013 and he wanted to plant a garden.  He stuck in some Blacktail Mountain seed on July 18 and was rewarded in late September with an abundance of nice sized ripe melons. I planted the crop on June 19  in 2016 and the first ripe one was August 28 (70 days) with a continuous supply thru the end of October. 
We had a similar experience this year as Glenn's son, although anthracnose cut short the wonderful melon's season.
Actual Gardening
I cut back the two sage plants in our herb bed yesterday. Today, while I waited for our John Deere dealer to return our mower they'd serviced, I pruned our lone rose bush, adding its cuttings to the sage trimmings still in our garden cart. Since neither sage nor rose stems are likely to break down very quickly in a compost pile, they all went onto our burn pile.
Tuesday, December 24, 2019 - Christmas Eve
Two more seed catalogs arrived in the mail today along with the last Christmas present I'd ordered for my wife (Whew!). The catalogs from Burpee and Jung Seed really didn't get the look through they deserved, as I was busy with wrapping and such.
Since I've already placed and received an order with Burpee, looking through their catalog might have proved painful as I might find things I wanted (but probably really don't need). They sorta had me at the cover photo, as I love growing zinnias in our East Garden each year.
The Jung catalog for me is a bit of a rehash of the recently received catalog from R.H. Shumway. Shumway is now a subsidiary of Jung.
A Christmas Thought
While in prayer today, I realized how many of my family and friends were going through the holidays for the first time without a loved one. I prayed that these folks would be comforted, supported, and surrounded by the love of family and friends.
| | | | | |
| --- | --- | --- | --- | --- |
| | | Required FTC Disclosure Statement: Botanical Interests, Burpee, and True Leaf Market are some of our Senior Gardening affiliate advertisers. Clicking through one of our ads or text links and making a purchase will produce a small commission for us from the sale. We're also a consumer member of the Fedco Seeds Cooperative. | | |
Wednesday, December 25, 2019 - Merry Christmas
And the angel said unto them, Be not afraid; for behold, I bring you good tidings of great joy which shall be to all the people. For there is born to you this day in the city of David a Saviour, who is Christ the Lord.
Luke 2:10-11 (ASV)
The image above is a "scene from a life size nativity at the Luxembourg Christmas market." It was taken in 2006 by graphic artist Debbie Schiel who lives in Far North Queensland, Australia, and shared on the royalty-free stock.xchng site. The scripture was copied from my installation of the free Macintosh Online Bible. There's also a free version for Windows users. On my iPhone, I currently use the ESV Bible app.
Best wishes from Annie and I to you for a joyous and fulfilling holiday season.
Thursday, December 26, 2019 - Garlic Planted
I finally got our garlic planted this morning. During some single digit weather earlier this month, I feared that I'd never get our garlic in the ground. Having been down with respiratory infections through the ideal planting period pushed this planting later than I've ever done before. We'll see next summer what effect the late planting has on our garlic harvest.
Other than the late planting date, I pretty much followed the directions in our how-to feature, Growing Garlic. I did change the area for the garlic, as the planned planting area is still covered with garden trash (dead plants in the ground, rotting mulch, etc.).
I spaced four rows for the garlic eight inches apart in a thirty-six inch wide raised bed. Since our raised beds are all fifteen feet in one dimension, I know about how many garlic cloves I'd need per row (20) and prepared them yesterday. In the row, I spaced the cloves about eight inches apart.
Each planting hole got a very light sprinkle of bone meal before the garlic clove went in tip up about two inches deep (from the tip). I skipped using bone meal last year due to moles seeming to seek it out, but was disappointed with the size of some of our garlic. So this time when I'd hit a mole tunnel with the dibble, I'd drill down with it several inches lower and drop in a couple of poison peanuts sprinkled with bone meal.
I came in from the job all hot and sweaty. We're having a glorious warm spell with today's temperatures in the mid-60s! But I had to go back out and sprinkle some Repels All over the entire bed to discourage our dogs from digging, going after moles in the bed.
I no longer use a trowel to plant garlic, having picked up a dandy garlic dibble several years ago. In its first use, the handle came off and the steel tip was loose. Some wood glue corrected the first problem while a couple of good whacks with a sledge hammer with the dibble's rivet on an anvil fixed the loose steel tip. I also used a wide permanent marker to add depth graduations in inches to the dibble.
Egg Carton Petunias Up
The petunias I seeded for hanging baskets a week ago are up. I removed the clear humidome from their tray and turned off the heat mat they were on. The plants will remain under our plant lights for a week or so until their first true leaves begin to emerge. Then I'll move them to a kitchen window.
Pretty Evening Sky
I missed the sunset which my wife said was gorgeous on Christmas Eve, but got a nice shot of the following evening sky.
The star or white dot in the sky is actually the planet Venus. I fired up my copy of the free, open source Stellarium application to identify it.
Friday, December 27, 2019 - Top Ten
Our wonderful warm spell took a break today with a daytime high in the forties. It's supposed to get back into the 60s again tomorrow and Sunday. I hope!
With little actual gardening other than taking stuff to the compost pile to write about today, I'm going to indulge in some end-of-the year self-promotion, listing our most accessed pages for 2019 on this site. Note that I didn't include basic pages like this page, the about page, our suppliers page, old blog pages, and indexes. So here are, in order, the ten most read feature stories, how-to's, and recipes on Senior Gardening for 2019:
Gloxinias (blog)
Sweet Pickle Relish (recipe)
Portuguese Kale Soup (story and recipe)
New to this year's top ten are the pickle relish recipe and the tomato and cutworm collar stories. All three are rather new postings (from 2018).
I hope that there is something there that may prove helpful and/or interesting to you.

Sunday, December 29, 2019 - Plants Still Alive
When I cut back the two sage plants in our herb bed last week, I was surprised to find a rather healthy looking parsley plant. I suspect it had been protected somewhat from the frosts and freezes we've had so far by the overhanging sage. The ground there may also stay a bit warmer than other areas due to it being over a twenty-five foot deep shallow well.
Not as surprising was a bit of spinach still growing in one of our narrow raised beds. There are also a few onion plants and some lettuce growing there. The lettuce is from our seed saving this year of the Sun Devil variety. I remember thinking I'd just till the spinach under when I cleared the bed. Of course, I never got to fall till this year.
Updating Features and How-to's
With outdoor gardening slowing to a crawl, I've done a good bit of updating some of our feature and how-to articles on this site. Today's effort was an easy one, Growing a Buckwheat Cover/Smother Crop.
Ad links and university links often change, making periodic updates to the columns necessary every so often. During November and December, thirteen columns got full updates. That includes checking spelling and links and usually letting the computer's text-to-speech function read the articles to me. The last one is a life saver for writers with a bit of dyslexia.
Garden Orders
All of our garden seed orders have been placed. We've received seed shipments from all but Stokes, Twilley, and Fedco Seeds. I'm a little surprised Stokes and Twilley at being so slow in filling orders. Fedco clearly states on their site that they don't begin shipping seeds until January 2.
| | | | | |
| --- | --- | --- | --- | --- |
| | | Required FTC Disclosure Statement: Botanical Interests, Burpee, and True Leaf Market are some of our Senior Gardening affiliate advertisers. Clicking through one of our ads or text links and making a purchase will produce a small commission for us from the sale. We're also a consumer member of the Fedco Seeds Cooperative. | | |
Monday, December 30, 2019 - Another Good Seed Catalog
We received our 2020 catalog from the Territorial Seed Company today. It's an attractive, well organized, and complete catalog. Sadly, Territorial probably won't get an order from us this year for a couple of reasons. First, our seed orders are done. While everything in the print catalog has almost certainly been available online from Territorial's site, I prefer to page through a print catalog when possible before ordering. Territorial's catalog arrives too late for my ordering needs.
Secondly, Territorial's $7.95 base shipping charge is way out of line. If you want just one or two packets of seed from them, you'll probably pay more for shipping than for the seed. But...
...when I need to order garlic, I turn to Territorial. One usually doesn't have to order garlic every year, but it seems we need to refresh some of our garlic every four or five years. Territorial's garlic has always seemed bigger and more vigorous when compared to other vendor's garlic ordered in the same year. And they offer quite a variety of garlic.
We have ordered seed from Territorial in the past and been quite satisfied with it. They remain on our list of Recommended Seed Suppliers for good reason.

Garden Planning
By this time of year, I usually have a rough garden plan pretty well locked in for the upcoming season. I thought that job was pretty well done until I decided to move our planting of garlic to one of our narrow raised beds. That upset a lot of what was supposed to go into our main raised garden bed (plot B). But it also opened up a lot of possibilities for expanded plantings there and succession crops.
Doing our garden plans involves a lot of looking back at what was grown where and when to make good crop rotations. I try to avoid growing similar crop types in the same area two seasons in a row. I often opt for a three year rotation for our Earlirouge tomatoes and Japanese Long Pickling cucumbers. And our infestation of anthracnose in our East Garden this last season dictated moving our tomato plantings to a whole new area for them in our East Garden far away from any potentially contaminated soil.
I stayed up really late last night finishing (once again) our "initial garden plans." Like architectural blueprints that have to be executed by builders, these plans may change once I'm out getting my hands dirty in the soil next spring. But for now, I'm satisfied with the initial plans.
On an aging note, I wonder if I'll be able to physically execute these plans next spring. I seem to be accumulating lots of, shall we say, aging disabilities each year. But I'm hoping to be healthy enough by spring to put in a full garden again.
I still use the long discontinued Appleworks application for mapping out our garden each year. I switched over from pencil and paper garden plans in 2000 when I was heavily involved in developing educational materials for special learners. Doing the garden plans in Clarisworks (renamed later as Appleworks) allows me to look back at the old files for what went where and when. Of course, I have to do the stuff on my old Mac Mini running Mac OS 10.6.8 (Snow Leopard) or under the Sheepshaver emulator on my laptop running a much newer Mac operating system.
I find using Appleworks better than any of the commercially available (free and paid) garden planning applications available. I especially dislike the ones the put rows of icons of the vegetable down the rows in their plans. I'd rather see the plant varieties and planting dates than pretty icons. I suspect that there are probably modern draw programs out there that would do the same job.
Tuesday, December 31, 2019 - Happy New Year!
Contact Steve Wood, the at Senior Gardening