It definitely feels like spring outside, but I decided to put a hold on getting started transplanting. Temperatures are now predicted to drop into the low 30s on Friday and Saturday mornings. Our brassicas and onions that are ready to go into the ground probably would survive a light frost, but I'd just as leave not take the chance. I may transplant some dianthus and daisies close to the house this week where it stays a few degrees warmer at night.
I started our melons and squash yesterday. Ten four and a half inch pots of cantaloupe, honeydew, and watermelon are now on our heat mat, with pots of butternut and yellow squash germinating on another shelf without bottom heat. The varieties seeded are just about what I described last month.
I tell all about our melon growing in our how-to feature, Growing Great Melons on Heavy Clay Soil.
While out picking asparagus yesterday, I was pleased to see that some of our spinach is up. Seeded on March 24, all the varieties I started are up, other than our Abundant Bloomsdale from saved seed. Since last year was my first try at saving spinach seed, I'm unsure of the viability of that seed. I may have to go back and re-seed part of the row with commercial Abundant Bloomsdale seed.

Enjoy What You've Read?
If so, why not come back to our Senior Gardening List of Affiliated Advertisers the next time you plan to purchase something online. Clicking through one of our ads will produce a small commission for Senior Gardening for any purchase you make, and you won't pay any more than you would have by directly going to the vendor's site.
Our weather forecast is still discouraging me from beginning our spring gardening. With predicted lows of 37, 32, and 35° F for the next three mornings, I'm making myself refrain from putting anything new into the ground.
I'm not sure how the cold temperatures will affect our apple trees. Our semi-dwarf Granny Smith apple tree is opening a few blooms already. I haven't as yet found a bloom on our dwarf Stayman Winesap tree that had just one apple last year (that self-pruned before it was ripe). And a volunteer apple tree that sits just off our property has lots of small blooms. I think it serves as a pollinator for the Granny Smith tree, although the volunteer tree's small apples are a delicious mix of red delicious and winesap flavors.
While the apple trees are pretty when most of their blooms open up, I really like the deep red, unopened blooms. They seem to create more striking photos.
Saturday, April 8, 2017 - Broccoli and Cauliflower
With the last of our frosty nights behind us, I got started gardening today. Our first major planting each year is of broccoli and cauliflower. The transplants have to go into the ground as soon as possible to mature before the heat of summer turns them bitter.
Having tilled the area for our brassicas last November, soil preparation before transplanting was limited to just raking the bed smooth and checking the soil pH. Brassicas like to grow in fairly neutral ground (pH 6.8-7.0), and our ground tested at 6.8. With the lime we add to the planting holes to prevent clubroot, we should be fine on soil pH.
After smoothing the planting bed with a rake, I strung it for two rows twenty-four inches apart. Broccoli and cauliflower can actually be planted in rows only eighteen inches apart, but I think we'll get a better crop with the plants having more space for sunlight and air circulation. For folks planting more than two rows of brassicas that can be worked from outside the rows, I'd suggest a row spacing of 30-36 inches to allow easy movement up and down the rows for cultivation, fertilization, spraying, and harvesting.
I dug ten holes along each row, spacing the holes about eighteen inches apart. Each hole got a light sprinkle of 12-12-12 fertilizer and lime that were worked into the soil. As I began transplanting, I watered each hole in turn with a very dilute mixture of Quick Start
and Maxicrop Soluble Seaweed Powder
. Then I backfilled the hole with the soil dug and popped in a cut down paper cup to serve as a cutworm collar, making sure the top edge of the cup was an inch or two above the surrounding soil level. I dumped more transplanting solution into each cup and squished in a transplant, covering it with soil to the top of the cup.
I put in five each of Goliath and Premium Crop broccoli, four Amazing, two Violet of Sicily, and four Fremont cauliflower. I also transplanted a vinca at each corner of our main raised garden bed and a Long Island Mammoth dill plant at either end of the brassica rows. We tried growing dill by our brassicas for the first time last year. I'm not sure if the dill warded off any bugs, but it had a nice aroma every time I worked the brassicas.
Two final steps wrapped up the planting. I sprinkled Shot-Gun Repels-All Animal Repellent around the planting to discourage both our dogs and area rabbits and deer from messing with the brassicas. The plants got a thorough spraying with Thuricide (BT). I've already seen several small white cabbage moths around our yard.
For more information about growing brassicas, see our how-to feature, Growing Great Broccoli and Cauliflower.
Sunday, April 9, 2017 - Carrots and Onions
I got an early start today seeding our carrots and transplanting onions into one of our narrow raised beds. I seeded a nine foot double row to Short Stuff Chantenay, Scarlet Nantes
, Laguna, Mokum, and Nelson carrots. The short row reflects our inability to use up all of our spring carrots before our fall crop comes in. We'll add the Bolero and Dolciva storage varieties to our fall planting.
I was glad I got an early start, as the wind picked up in the afternoon, which would have made planting tiny carrot seed impossible. As it was, I had to weigh down seed packets as I seeded to prevent them from blowing away!
As usual, I used a piece of old 1" lumber to make a shallow furrow for the carrot seed. While I'll have to go back and thin the carrots, I seeded fairly heavily, as most of the seed is several years old. After covering the seed with a quarter to half inch of soil, I firmed the soil with my hand before watering the planting.
I broke out a brand new piece of 1x6 treated lumber to cover the planted carrot row. Using a board to cover the row holds in soil moisture while denying weed seeds on the soil surface the light they may need to germinate. The new lumber will later serve as a walking board to help spread my weight and prevent soil compaction when working in our main raised garden bed.
For years, I've had great success growing a double row of carrots between double rows of onions. Not wanting to tempt fate, I began transplanting onions along one side of the carrot rows. I only got one side of the bed planted, mostly due to the windy conditions. I transplanted Clear Dawn, Milestone, and Red Zeppelin onions in the double row before thoroughly watering the fairly dry soil.
The last of our main crop onions are Walla Walla sweet onions. We always have trouble with them because they mature a week or two later than our other onion varieties. To fix this problem, I planted the Walla Wallas alongside our broccoli, at the southern edge of our main raised bed. There, they can have all the time they need to mature into large, sweet onions.
The flat of onion transplants I used today weren't as well developed as our transplants usually are. I'm not sure what I did different with them, but another flat of Red Creole
, Yellow of Parma, Tropeana Tonda, and Southport White Globe onions that I'll transplant tomorrow are far better developed.
I'm obviously about half done planting this narrow bed. After getting the rest of the onions transplanted, I'll fill the open area between the onion rows that doesn't have carrots with lettuce transplants. We have one of the nicest bunch of lettuce plants this year that I've ever grown.
Related Links:
Once I get the narrow bed planted, things will slow down a bit. I have daisies, dianthus, and impatiens to transplant into our flowerbeds. Our first tomato and pepper plants are now ready to go under the cold frame, which puts transplanting them at least a week to ten days off. That's good, as I have a new roll of welded wire to cut, paint, and form into new tomato cages. Our old tomato cages will get their rusted bottoms cut off and then will serve as pepper cages.
Monday, April 10, 2017 - Lettuce and Onions
One of our narrow raised beds is now completely planted. I added lettuce and another double row of onions to the bed I worked on yesterday.
Having started way too many lettuce transplants, I had to work a bit to get at least one of each variety transplanted. I put in Barbados, Nevada, Sun Devil, Crispino, Nancy, Skyphos, Defender, Coastal Star, Valmaine, Winter Density, and Pandero in a pretty tight planting. That should give us a pretty nice variety of lettuces for salads and sandwiches through our always too brief spring lettuce season.
I'll mulch this bed with grass clipping mulch once our yard fills in enough to produce some usable clippings. I've mowed twice already this season, but more to knock down clumps of grass than anything else.
Transplanting some open pollinated onion plants today was much easier than yesterday's transplanting. These plants were a good bit bigger with better developed root systems. In order down the row, I put in Yellow of Parma, Red Creole
,Southport White Globe, and Tropeana Tonda.
The Red Creole short day onions should produce our first mature onions. While better suited for southern growers, red creoles produce small red onions for us well before any of our other varieties mature.

Done with the narrow bed by 10:30 am, I messed around for a couple of hours transplanting some catnip by our back porch, dianthus into our front flowerbed, and a geranium in the planter over our cistern. I've grown catnip for several years, but never got it transplanted before the cats got into it while it was still in a seed flat. Hopefully, the catnip will get established before the cats begin laying in it and eating it.
Besides moving the first of our tomatoes and peppers under the cold frame today, I also brought up a whole flat of snapdragons. I like to plant snapdragons along our trellises. While they get overgrown by the peas and cucumbers we grow on the trellises, the snaps endure and show their stuff when the other vines get pulled.
The cold frame remains just about at capacity right now, with extras of stuff already transplanted going to the back porch. As I move more and more plants outside, our plant rack is less congested. Designed to hold twelve seed flats, it now has six on it, with one shelf unused with its lights now off. But it will quickly fill up again when more of our gloxinias break dormancy.

Tuesday, April 11, 2017 - Asparagus
1800flowers.com


Deal of the Week
Sorbet Roses, Buy 12, Get 6 Free - $29.99! (Offer Ends 04/14/2017)
I picked a little over a pound and a half of asparagus today. The picking was enhanced, as I'd not picked yesterday. But this was still our first really good picking of asparagus. Our asparagus harvest usually lasts well into May before the shoots begin to thin, showing it's time to let the asparagus grow and rebuild its strength for another spring harvest.
It's a delicious time of year!

Mundane
I looked up the word "mundane" this morning and found that Google defined it as "lacking interest or excitement; dull." The word pretty well describes today's chores.
As I moved a few more plants from our plant rack to our cold frame, I noticed that I had accumulated a good many dirty trays, pots, and inserts. So along with the petunias going outside, I loaded up the trays and pots and put them in our garden cart. I filled the cart with bleach and water and let the stuff soak most of the day. In the evening, I began washing and drying the trays and some of the pots.
My other big job of the day was mowing the field next to our property. We keep the field mowed, but also use part of it for our East Garden plot and occasionally, outlying isolation plots. Mowing on a warm day may not really qualify as mundane. It took about two hours to mow the rather rough, one acre field.
I really didn't try to windrow the grass clippings in the field, but ended up with several rows that needed to be raked. The damp grass clippings got spread in a foot deep, ten foot diameter circle over where one of our old compost piles had been last year. The deep, wet clippings will kill any grass and weeds under them and will later serve as mulch when I transplant butternut squash plants into the area. We've had good success over the years growing butternuts and pumpkins on the sites of previous compost piles.
Thursday, April 13, 2017 - Planting More Peas
I checked the temperature of the soil in our main raised bed yesterday and found it to be 60° F, about the minimum needed to germinate our short pea varieties. The weather forecast for the next few days calls for highs in the upper 70s to 80° F, which was our high temperature today. So the soil should continue to warm.
Peas like fertile, well drained, fairly neutral soil (pH 6.5-7.0) to grow best. Fortunately for us, that's what we have in our main raised bed.
I got an early start this morning on the planting, but immediately faced a minor setback. As I hammered row marker stakes into the ground, I realized that the soil tilled last fall was very firm. So my first job became rototilling the unplanted part of our main raised bed. Our twenty-three year old senior tiller fired on the third pull of the starter cord and quickly loosened the soil.
After raking the soil smooth and staking and stringing my rows, I used a garden rake to make shallow, but wide furrows for the pea seed. I sprinkled a little 12-12-12 commercial fertilizer, some granular soil inoculant, and a touch of lime in the furrows and incorporated it into the furrow with a garden hoe.
With little chance of rain until the weekend, I watered the furrow before seeding. I also started soaking the pea seed before I got started this morning. While some sources recommend soaking pea seed overnight before planting, I've found our varieties tend to split when soaked that long, making them useful only for split pea soup. Today's seed soaked for about an hour before planting.
I actually soaked a bit more seed than I needed for the planting, but since our pea varieties can be somewhat variable in germination rates, I planted the seed pretty heavily along the two, fifteen foot rows.
I raked an inch or two of soil over the pea seed and gently tamped it down with the head of my hoe. The tamping helps ensure good soil to seed contact.
The pea varieties planted today were Eclipse and Encore. Seed for these varieties is no longer available, so I'm pretty careful with my planting. This is the first year we've had enough seed to plant two full rows of the peas with a good bit of seed still left in the freezer in case the planting totally fails.
If all goes well, we'll harvest peas for fresh use and freezing before letting the last of the pea pods dry down for seed saving. Since both Eclipse and Encore are patent (PVP) protected varieties, we can't share or sell any seed, but we can legally grow enough for our own use. The plant patents expire in 2021!
Planting two different pea varieties just three feet apart for seed saving is a major no-no in most cases. Peas need to be isolated by at least fifty feet from other varieties to prevent cross-pollination. But the Encore pea variety is part of the parentage of the "supersweet" Eclipse variety, so a little crossing may actually add some vigor to each variety without substantially changing their characteristics.
Even though these are short peas, I'll add trellises later along the rows to keep the peas for seed saving up off the ground. That helps prevent mold and rot in the drying pea pods. I'll also use the trellises for planned succession crops this summer.
Related Links:
Pulling Cutworm Collars
With our peas planted well before noon, I was loathe to stop gardening. While it's a bit quicker than usual, I went ahead and pulled the cutworm collars from our broccoli and cauliflower. Both had pretty tough stems at transplanting, but I used waxed paper cup cutworm collars in case there were cutworms in the soil. But the cutworm collars also limit the plants' ability to put out lateral roots. So I'm taking a small chance by pulling the collars a few days earlier than usual. The brassicas and the row of Walla Walla onions beside them got a liberal watering after I pulled the collars.
After years of having cheap scissors break after a year or two of use, I bought two pairs of Klein Kitchen Shears a few years ago. The heavy duty stainless steel shears are ideal for cutting the sides of our cutworm collars before pulling the paper cups out of the ground. The shears break down easily for washing, and they're made in the U.S.A.!

In a perfect world, I would have gardened all day today. Alas, the world isn't perfect, and our grass needed mowing. But even then, I spent several hours riding around in wonderfully warm weather cutting our lawn. Since I mowed the field next to us this week, I'm free to switch out the mower deck on our lawn tractor to the tiller attachment. With a couple more days of dry weather predicted, I may get to till our East Garden plot.
Saturday, April 15, 2017 - East Garden Tilled
I tilled our East Garden today. With our weather outlook tending towards rain over the next week, I was happy to get in a first tilling to hold back weed growth in the 80' x 80' plot.
We use the East Garden primarily for crops that take up a lot of space. We'll put in melons, yellow squash, sweet corn, potatoes, and sweet potatoes. There's also room for a long row of tomato and pepper plants and a trellised row of Sugar Snap peas.
Half of the plot is rested each year. I picked up buckwheat seed yesterday for a turndown crop. Starting this early, we might get a couple of turndown crops this summer.
Thursday, April 20, 2017 - Tomato to Pepper Cages
I started cutting down our old tomato cages this week to use as pepper cages. The old concrete reinforcing wire cages had rusted at their bottoms, with many of the prongs that anchor them breaking off. By cutting the cages in height and also in diameter, I could get some more use out of them, although it made for a lot of cutting. After cutting two old cages with my lopping shears, I made a quick trip to the hardware store for a set of bolt cutters.
With the bolt cutters, I quickly turned seven, five foot tall tomato cages into three foot tall pepper cages. I also had to cut out a couple of squares of the remesh down the sides of the old cages to make them a foot smaller in circumference.
Even though the original cages had been painted years ago, I gave them another coat of Hunter Green Rust-Oleum to help make them last a bit longer. I also topped the cages with a bit of white Rust-Oleum to make them a bit more visible. Tripping over a nearly invisible tomato or pepper cage in the dark isn't any fun.
Planting Peppers
While I have a large roll of remesh concrete reinforcing wire to make new tomato cages, I've only cut and put together one so far. With rain predicted for this afternoon, I got out early this morning to transplant some peppers...and put our nearly new pepper cages to use.
I put in seven Earliest Red Sweet pepper plants with a geranium at each end of the row. The pepper plants got a deep hole with a bit of fertilizer and lime worked into it and were watered with our usual starter solution of Quick Start
and Maxicrop Soluble Seaweed Powder
. While the pepper cages won't be supporting pepper branches any time soon, adding them now helps keep critters away from the plants.
I also added T-posts to our rows of short peas this morning. It was once again too windy to try to hang the nylon trellis netting, but at least the posts are in place.
A few peas have begun to emerge, although one of our dogs roughed up the center of one row. The trellis wires and netting should discourage the dogs a bit in hunting for moles.
April Showers Bring...Weeds!
We've had just enough rain lately to germinate lots and lots of weeds. At this point, most of the weeds are small enough to be handled with a scuffle hoe. But I need to mow, rake, and begin putting down grass clipping mulch soon if I don't want to spend all my time weeding.
But after a good rain, the soil looks dark and rich. And I'm glad to have so much doing well so far in our garden. Even with all the seedling weeds, I'm glad to see our carrots are finally up. Some of our spinach needs to be thinned. It's big enough to produce enough thinnings for a nice spinach salad.
Saturday, April 22, 2017 - Earth Day
Our Earth Day, 2017, has dawned here cold and rainy. Actual temperatures really aren't that bad, but after some really nice days, it just feels cold. With more rain on the way, I'll probably just take the day off from any serious gardening.
I continue moving garden transplants from our plant rack to the cold frame. Yesterday, I moved a large pot of butternut squash plants outside. By this morning, the rain and wind had beat them up a good bit, but I think they'll survive.
I still have our second seeding of tomatoes and peppers and all of our melon transplants under lights. They'll need to go outside very soon. With the melons, I'll partially close the plant rack to give them a bit more protection from the wind as they harden off.

Before bringing anything else outside, I need to use up some of the flower transplants we've grown.
First Hummingbird of the Season
Standing at our kitchen window yesterday afternoon, I spotted our first hummingbird of the season. That's several days earlier than our first sightings over the last few years. Over the next two weeks, we should begin to see lots of the birds.
Hummingbirds.net has a good map of reported first sightings for the eastern United States, along with lots of other interesting information, mainly about ruby throated hummingbirds.
Your Annual Nag about UV Exposure
I broke out and began wearing my sun protective shirts this week instead of my usual flannel shirt. The sunshirts provide good protection from the sun's harmful ultraviolet rays, while being light enough to wear on warm days.
I'm acutely aware of the dangers of sun exposure, as I've had more than a few skin cancers removed over the years and regularly have to use a rather expensive fluorouracil cream product on potential cancers. Being fair skinned, having gotten several severe sunburns during my childhood, and then riding a tractor for eight years with a thin T-shirt on when I was farming, I'm probably experiencing just what I deserve.
Beyond getting appropriate medical care, protecting oneself from UV radiation while still being able to do the outdoor things we gardeners love is a major concern. The CDC notes that the hours between 10 A.M. and 4 P.M. (Daylight Saving Time) are the most hazardous for UV exposure outdoors, with UV rays being greatest during the late spring and early summer in North America. Heavy clouds do filter out some UV, but not as much as you'd think.
The trick for we senior gardeners prone to actinic keratoses and/or skin cancers is to find ways to garden without exposing ourselves to too much UV radiation. Keeping in mind the CDC recommendations and checking UV scales often posted on weather sites can guide one on when it is safest to work outside. But not all jobs can be done in the early or late hours of the day. For me, mowing is one of those jobs where I have to be out in the sun at peak UV hours.
I've come to rely on sun protective clothing
, and to a lesser extent, sunscreen,
for protection from the sun when working outside, even in low UV hours. In the early spring, I start wearing one of several sun protective shirts and bucket hats when I'm outside, even when going shopping! Since we live in a windy area, I appreciate the chin strap on the hats to keep me from having to chase them across the yard. My "sun gear" hangs just inside the back door to remind me to put it on.
When I get into serious gardening in warm weather, I generally wear a T-shirt with a sun protective shirt over it along with a hat. And since I've had cancers on and in my hands, I wear gloves almost all the time when working outside.
At one time, Coolibar
was the only show in town for sun protective garments. With more emphasis on skin cancer in recent years, other entities such as Columbia
, the REI Co-op, UV Skinz, and the Sierra Trading Post
have entered the market. Hopefully, such competition will eventually reduce the prices on sun protective gear, which until recently has been quite expensive.
Here are some related links about UV radiation and protective clothing:
1800flowers.com


Deal of the Week
Spring Lilies, just $29.99!
(Offer Ends 04/28/2017)
I planted the first of our tomatoes after supper last night. While weather conditions have been good enough to transplant for a week or so, I was waiting on having new tomato cages and some mulch for the plants. I like to get the whole job of planting them done at one time. I mowed and raked a lot of grass clipping mulch over the weekend and finished painting and assembling six new tomato cages yesterday.
I transplanted six Earlirouge tomatoes into one of our narrow raised garden beds beside a row of spinach that is up already. We like the open pollinated, semi-determinate Earlirouge variety for its excellent flavor and deep red interiors. We slice, can, and save seed from the variety.
Since our main raised beds are in an exposed area often subject to high winds, I drove in a T-post to anchor each pair of tomato cages. In years past before we used the T-post anchors, we often had tomato plants top heavy with fruit blow over, bending the cages and uprooting the tomato plants!
I dug a hole for each plant almost a foot deep and worked lime, 12-12-12 fertilizer, and some ground egg shell into the surrounding soil. Then I watered the hole with our standard starter solution of Quick Start
and Maxicrop Soluble Seaweed Powder
, with a bit of Serenade biofungicide added for disease prevention.
Then I back filled the hole with some of the dirt dug and squished in a tomato transplant, considerably deeper than the transplant had been growing in its sixpack insert. I made a small trough around each plant with the loose soil left and watered again.
Then the new tomato cages got pushed into the ground around the tomato plants. The cages were attached to the T-posts with clothesline wire.

Since I'd let my grass clippings sit in a windrow for several hours after mowing, they weren't wet and hot, which can kill young plants. I pushed grass clippings right up to each tomato plant and then worked outward mulching most of the bed. I did leave a little room unmulched at the ends of the bed for another flower or two.
I finished the job just as the sun slipped below the horizon. Transplanting late in the day gives transplants some time to acclimate before facing the full sun.
Earlier in the day, I moved our second seeding of tomatoes and peppers from the basement to our cold frame. Those plants will go into our East Garden plot once they've hardened off a bit.
Planting Potatoes
With another nice day for gardening today, I got our potatoes planted. I began the job by cutting some of the potatoes to make sure I had twenty-five starts each of Red Pontiac and Kennebecs. I treated the cut sides of the potatoes with Captan
to prevent rot.
After hauling various tools and supplies to our East Garden plot, I staked a 15' x 25' area for the potatoes. Then I rototilled the area with our old senior tiller. While the East Garden had been turned over twice this month with our pull-type tiller, the old walk behind tiller cultivates a bit deeper into the ground.
I marked rows five feet apart and shoveled out several inches of loose dirt from the rows. As I shoveled (and frequently rested), I wondered how different this task was from an old guy shoveling snow!
I sprinkled gypsum, Soil Acidifier, and Muriate of Potash (0-0-60) fertilizer down the row. Gypsum helps break up clay soils, although it also can raise the soil pH slightly. I'd applied soil acidifier to the ground last fall and only applied enough today to counteract any sweetening of the soil by the gypsum. Potatoes need a soil pH close to 6.0 to prevent potato scab.
The Muriate of Potash is pretty strong stuff, so I went light with it. I'll sidedress the potato rows with a balanced fertilizer later on. The potato area has been in cover crops the last two years, so it should be pretty fertile without a lot of added fertilizer.
I filled the potato trenches with some peat moss. It should help loosen the soil and is somewhat acidic.
Then I ran our old rototiller down the row, angled at about 30° to go as deep as possible. That worked the soil amendments into the ground and also worked the soil a bit deeper. Manhandling the tiller at that angle also made my shoulders very sore!
Rather than redig a trench for the potato starts, I used a hand trowel to dig holes for each of the starts. I spaced them about twelve inches apart in the row, covering the potatoes and eyes with an inch or so of loose soil.
I plan to treat the potato rows with a drench of Serenade
biofungicide tomorrow. While not a cure all, I think we get better potatoes with less disease when we use this product.
Despite the poor soil in our East Garden, we grow pretty good potatoes when we get them planted in April or early May. Potatoes planted later get caught in our annual summer mini-drought in August and don't produce as well. Last year's crop, planted on June 1, was...well, small potatoes. That made getting our potatoes into the ground as early as possible a priority this year.
Dry
Even with some recent rains, our ground is dry. I had to re-seed our rows of short peas today, possibly because I got the seed too deep the first time. Digging dogs and moles in the raised bed also damaged the peas. Even with dry soil, I rolled the pea seed around in some captan powder to possibly give the moles a good case of indigestion.
We do have rain in the forecast for tomorrow night, but it's going to take a good bit to get things growing well.
We're finally getting some much needed rain. At this writing, we've only received a quarter inch of rain today, but there's a big green, yellow, and orange blob to the west of us right now on weather radar.
Knowing that we might get rain today, I started early on several jobs that needing doing before the rain. My first priority was to spread mulch around several of our crops. I first scratched in fertilizer around our brassica plants and scratched out weeds in the adjoining row of onions before applying a good layer of mulch around both. Our row of Earliest Red Sweet peppers got mulched next. For them, I mulched in and around the pepper cages and right up to the crop to the north, our already mulched garlic.

Our carrots and double rows of onions proved to be too small to be mulched yet. I started to mulch the lettuce, but by then, the wind had picked up and made mulching difficult. I did go ahead and mulch the row of spinach beside our already mulched tomato plants. Some of the spinach is ready for a light picking and thinning.
After messing around putting in a few flowers in the raised beds, I moved on to the main job of the day.
Sugar Snap Peas...and More
The last time I tried to grow Sugar Snap peas, in 2015, we lost the crop to powdery mildew and black mold. I had planted the peas in the fall in an area that became progressively more shaded as the days wore on. The Sugar Snaps that year actually put on great pods which I'd sampled before the black mold started that eventually ruined the crop. Other than early sampled peas, the only good thing from that crop was a photo of some interesting blooms that turned out to be our Best Garden Photo of 2015.
A bit daunted by the experience, I didn't even try Sugar Snaps last year. But today, I planted a twenty-five foot row of them!
Room for large plantings is hard to come by in our main garden, but I can often squeeze something into our large East Garden plot. We've only grown peas there once before, the first time I grew a seed crop of Eclipse peas. While peas like good soil, we were able to produce a decent seed crop there with a lot of tender loving care.
I noticed that I could run a row of something this year between our potato rows and our sweet corn. I decided to go with Sugar Snaps. The trellis they'll need to grow on just might get in the way of hungry deer and raccoons after our sweet corn.
I'd rototilled the ground for the Sugar Snaps yesterday when I prepared the potato area. Today, I tilled it again, turning in some lime, fertilizer, and peat moss.
After stringing the row, I made a furrow with a garden hoe and spaced the seeds about an inch apart in the row. After covering the seed with a bit of soil and tamping it down, I watered the row with some leftover starter mix. I didn't soak the pea seed before planting, as it turned out to be treated seed.
By the time I got done, I was totally worn out. But my old senior tiller was sitting in the field and had been running great. So I sucked it up and tilled the twenty-five foot square area where we plan to grow our sweet corn. I also ran the tiller down the full length of the middle of the section where our melons will go. Tilling that whole area is unnecessary right now, as the melon transplants will go down the middle of the area and be mulched, with the mulch regularly moving outward. Also, I goofed the last time I used our big tiller and broke it. It's now awaiting its turn to be repaired by our John Deere dealer.
The green plants at the corners and halfway marks of the East Garden are common sage plants. They serve as semi-permanent markers for the plot. Most of the plants are budding right now, so we may soon have a beautiful display of purple sage.
I also tilled down the west edge of the garden plot. I hope to plant another eighty foot row of zinnias there soon. The last time we had zinnias lining the west side of the East Garden, we also had buckwheat in the rotated out portion. That's the plan again for this year, and hopefully, it will produce as beautiful a view as we had for a few days in 2013.
We don't always grow buckwheat in large expanses. Last year when I saw that there was going to be a six week gap between taking out our garlic and planting fall brassicas in one of our narrow raised beds, I seeded the bed to buckwheat. It got along great with some geraniums at the corners of the bed and produced a nice turndown crop. That bed is now planted to spinach and tomatoes.
Thankful
As I was digging in the East Garden yesterday, I wondered once again at being able to do almost a full day's work in the field after heart surgery and a hip replacement in 2015. I can't quite go full tilt for a full day yet, but I'm getting there. At 68+, I'm praising the Lord for each day I have to be with family, garden, and once again do the things I love to do.

Friday, April 28, 2017 - Rain!
There's an old saying, "Be careful what you wish for, lest it come true." I guess that could be true for me today. We'd had a little over two inches of rain in April until today. Around four o'clock, the skies opened up in a deluge that has already produced over an inch and a half of rain this afternoon, with more on the way tonight and tomorrow.
In a break of the light showers that preceded the heavy rain, I got out and picked asparagus and started picking and thinning our spinach. Rain forced me back inside, but not before I'd gotten enough spinach for a nice spinach salad for supper.
I started to take a picture of just the spinach before realizing some tulips Annie brought home from work made for a much better photo.
Getting back to the weather, it appears that we have two more days of inch plus precipitation before I'll be able to do any serious outdoor gardening again. But...we really needed the rain.

Remember that Burpee is now offering free shipping on seed packets!
After getting two and a quarter inches of rain overnight, everything here is really wet. And, we have more rain on the way tonight!
With our raised garden beds too wet to work, I turned to transplanting more flowers into our flowerbeds (that have sidewalks beside them to work from) and filling in our herb bed a bit.
I transplanted petunias and short daisies into the bed along the east side of the house. Some extra daisies went at the back of our property where I already have daisies planted. The front flowerbeds got a few impatiens.
The herb garden got a couple dill and rosemary plants and one dwarf basil plant. I also popped in some more dianthus plants, as one I put into the bed last year is vigorously blooming right now.
While I really like having an herb garden close to the kitchen door, I didn't plant any standard basil or parsley into it this year. The basil we tried last year overgrew everything near it, and the parsley just didn't do well in the bed. I have space for a row of them in our main raised bed.
Sunday, April 30, 2017 - April Wrap-up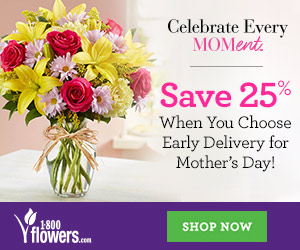 My usual goal for April is to get our raised garden beds completely planted during the month. We almost got that one done, although there is one thin row yet to be planted. With the head start of our November planted garlic and our March planted early peas, getting our onions, broccoli, cauliflower, carrots, lettuce, short peas, peppers, tomatoes, and spinach planted wasn't all that hard.
Working mostly to our advantage this month was a lack of serious rainfall. Our ground remained dry enough for tilling, even in our East Garden plot. The lack of rain slowed germination of crops, though. It was also far windier this month than I can remember. Thirty to forty MPH winds were not uncommon. One result of that was that I missed getting our apple trees sprayed at their blossom drop stage.
I planted potatoes and snap peas in our East Garden late in the month. When our pull-type tiller broke down after a couple of passes over the plot, I used our walk behind tiller to prepare our potato, pea, sweet corn and melon areas. With the rain we've had at the end of the month, I'll need to till again before seeding corn or transplanting melons and squash, but we're still well ahead of normal on planting in the East Garden.
Contact Steve Wood, the at Senior Gardening