I'm a bit surprised with our current weather forecast. After a warm, but very gray December, we're supposed to have a number of clear, not too cold days ahead. While I certainly won't be putting any seed in the ground over this time, it will allow me to continue cleaning garden stuff off our back porch and picking up sticks and limbs around the yard.
The petunias and vinca I started on Wednesday understandably aren't up yet. But the onions I started in mid-December are looking pretty good so far. I did have to treat the soil surface around the onions with Captan
fungicide while they were still germinating under a clear humidome. Bits of stringy white moss had begun to grow around the emerging plants. (There goes the organics for that crop!)

Note that we keep our plant light bulbs just a few inches above the tops of the tallest onions to try to keep the plants from getting leggy (having an unusually long and weak stem). Growing good onion transplants requires some pretty strong lights. And eventually, the plants may begin to topple over a bit anyway. At that point, I just take some good kitchen shears
and give them a good "haircut" to about 2-4" to keep the plants manageable and not tangled.
Free shipping on any size order through February 29, 2016 with promo code B1FA!
Monday, January 4, 2016 - Petunias Up
Once I put seed on or into the soil, there's always just a bit of uncertainty until the seeds germinate and plants emerge. The petunias I seeded into egg cartons last Wednesday are no longer a cause for mild concern. The vintage 2014 seed I used is beginning to germinate. Tiny stem stubs are up about an eighth of on inch above the soil surface with the seed still on top. One plant has shed its seed head and is displaying leaves. Once more seed germinates with leaves showing, the petunias will come out from under our plant lights and off a soil heating mat and be moved to a sunny, kitchen window.
Note that I had a +4 closeup filter
on my camera lens to get the shots above left and right.

I should add here that the petunias don't stay in their egg cartons all that long. When they outgrow their current quarters, they'll be moved to individual three inch square pots and eventually into their final, ten inch round hanging basket pots. But the egg cartons with their tops underneath to catch excess moisture fit perfectly on our kitchen windowsill. And it's something my mother used to do when starting flowers. While there are certainly better containers for starting petunias, I like having them in the kitchen, if only for just a few weeks.
As a bonus, I found three vincas had germinated under their black plastic cover. The sprouts were a bit twisted from seeking light, so I removed the black plastic from all the vincas, hoping the soil covering the seed will continue to provide the total darkness necessary for the rest of the seed to germinate.
One thing I do with seed that needs light to germinate, and especially with pelletized seed, is to give the seed a few drops of warm water right on the seed to begin melting the pelletized seed coating and/or wash the seed into the soil surface. I use an old syringe for that job, although an eyedropper would do the job equally well, if not better.
I'm a little eager to get the petunias and vinca off our soil heating mat, as it's almost time to start our standard and ivy leaf geraniums for this year.
Free Seed Still Available
My offers for free Earliest Red Sweet and Japanese Long Pickling cucumber seed continue. I'm still waiting for responses from a few seed libraries I've contacted, but have enough seed to share with readers who are willing to grow out the varieties, save seed, and share some the saved seed with other gardeners.
Both vegetable varieties are somewhat endangered. I'm the only one I know offering ERS seed this year, free or otherwise. Fortunately, Reimer Seeds offers a good JLP strain, just not nearly as good as our strain is. And Baker Creek Heirloom Seeds has put some seed they grew out from our 2014 seed into their seed bank. But I'd feel a lot better about both varieties if several other sources were helping preserve the seed.
The ERS pepper seed was saved last year (2015), while the JLP cucumber seed is from 2014. Growing our Earliest Red Sweet peppers on our best soil for the first time in years produced a bumper crop of medium sized sweet peppers for the table, freezing, and seed saving.
A late infestation of cucumber beetles limited our breeding and seed saving this year with the Japanese Long Pickling cucumber variety. When I first spotted problems on the vine, I was a bit too casual in my inspection of them. I misdiagnosed the problem as powdery mildew and sprayed with Serenade
biofungicide, only later breaking out a heavy hitter insecticide to save the crop. But the older JLP seed has been in frozen storage and still tests at 80% germination or better.
Wednesday, January 6, 2016 - Starting Seed Geraniums
Our petunias started in egg cartons late last month came off our soil heating mat this morning. Nearly every cell in the egg cartons had a plant (or two) growing in it. Of course, I did put some extra seed in a few of the cells. The egg cartons of petunias will spend a day or so downstairs under our plant lights before being moved to our kitchen windowsill.
Having space available in the tray over our heat mat, I pulled our geranium seed out of the freezer to thaw. I resisted the urge to immediately pull the seed packets out of their protective Ziplock freezer bag, even though most of the packets are unopened foil packets. There are a few previously opened packets of seed in the bag that I didn't want condensation to reach.
Once the seed reached room temperature (about an hour), I began selecting which and how many geraniums I wanted to start. I ended up putting eighteen Maverick Red, eleven Orbit Mixed, and ten Tornado Mixed seeds on moistened brown, unbleached coffee filters to germinate. Starting the seed on coffee filters or paper towels allows me later to move only the seed that has sprouted to 3 inch flower pots. With the Maverick and Orbit series geranium seed being two years old, I'm hoping for around 80% germination. The Tornado ivy leaf geranium seed was new (to us) this year, so it too should germinate well.
I didn't start our seed geraniums last year until mid-January. I got a little earlier start this year because I plan to slow the plants' growth down some by putting them on shelves in our rather cool (to downright cold, sometimes) sunroom. Using the sunroom as we did last year should free up some precious space under our plant lights in the coming months. The cooler temperatures there should help produce fairly sturdy plants.
I dropped the thermostat that controls our soil heating mat back to 75° F and moved it to an always on circuit. I'd previously had it set a bit higher and also had it wired through the timer that controls our plant lights, as petunias apparently germinate better with a day and night difference in temperature.
For more information on starting and growing geraniums, please see our feature story, Growing Geraniums from Seed.
Other Stuff
When working in the plant room today, I noticed that one of our gloxinia corms had put on a few tiny green sprouts. That's the first of our gloxinias to break dormancy this cycle. The plant got moved from its 4 inch square pot to a roomier, six inch round pot. It got a good watering and was moved under our plant lights.
My baggie of egg shells was nearly full today, so I again used a coffee grinder to grind the shells. I plan to use the ground egg shells under our tomato and pepper plants next season to help ward off blossom end rot. While lime will accomplish the same thing, it also raises the soil pH, something not necessarily good for tomato plants.
I'm also back to rinsing and saving used, paper coffee cups. They'll serve as cutworm collars around our brassicas and other plants in the spring.
Thursday, January 7, 2015 - Image Thirty Thousand and One
When I processed our almost daily splash shot of our garden today, I wasn't surprised when Adobe Bridge showed image numbers of "0001" through "0003." Like rolling over an odometer in older cars and trucks, my camera only records image number values through four digits, going back to one when it reaches ten thousand shots. I knew when I took it that the image at left would push us past 30,000 images taken with my Canon XSi, as I add the fifth digit for accuracy and keeping my shots organized.
I've used the same numbering system for my images since my days long ago as a wedding and portrait photographer. The system is really pretty easy: year, month, and day, followed by roll number (with film) or batch number, followed by the image's unique number.

Part of the reason I have so many images is that I often bracket my shots, taking one at the metering system's value, a second a third f/stop less, and another a third f/stop lighter. Sometimes I'll bracket a full f/stop each way. Doing so has saved me countless times from having to retake an improperly exposed image, but it does run up the number of images. In the days of film photography, such a practice was expensive, but with digital photography, it just takes a bit more time and lots more hard drive space.
I spent some time late last evening researching Canon's latest and greatest in their digital EOS lineup. After experiencing some serious sticker shock at the price of just a camera body for their newest, 24 megapixel T6i
and T6s
, I found a nice price on the slightly older, 18 megapixel T5i
model.
I'm not unhappy with my Canon XSi, but it is over six years old and could use a thorough cleaning and adjustment (if needed) at the factory repair center. I'd need another camera body to use while the XSi was in for service. At least, that was my rationale...after a couple of scotches...as I considered the purchase.
Reason quickly set in, and I didn't order the new camera body. Various charities, our kids sometime in the future, and especially our checking account need the money far more than I need a new camera body. But it was fun to feel impulsive for a while last night.
BTW: Rakuten.com
, the old Buy.com, still seems to have the edge on Amazon
on camera and lens pricing.
Seed Catalogs
We seem to receive several more seed catalogs each week. Most of them are second string players in the garden seed market, entities that certainly don't appear anywhere on our page of Recommended Seed Suppliers. Possibly the most attractive seed catalog I've seen this year came in on Monday. Previously a respected seed house, it has fallen on hard times in the last decade due to bad plants and seed and poor service. Sad.
On a brighter note, we got a flower seed catalog from Select Seeds Antique Flowers on Monday. I'd never heard of them, but they have a stellar rating on Dave's Garden Watchdog, something pretty hard to do when selling live plants.
I'm not really into heirloom flowers, as I have enough trouble growing a few simple flower varieties to brighten our vegetable garden plots. But I enjoyed looking through the catalog and thought some of my readers might also appreciate the site and catalog.
One more negative is that I received our first duplicate of a seed catalog we'd already received for 2016. Seed houses wouldn't have to charge such awful shipping & handling charges if they policed their mailing lists better.
Something Nice
Since mentioning on Monday that our free seed offers are still available (while supplies last or until I get really busy in March), I've received several pleasant request for seed. Generally, I can fit one or two seed packets in an envelope for just one first class stamp, a very small price to pay for feeling really good about sharing.
One request stood out above all the rest, as the gardener is doing something great with students at the University of Mississippi Medical Center. He's started a garden there to introduce students to gardening and the delicious produce from their efforts. I don't have permission to use his name, but he got a super write-up last summer on the University's site.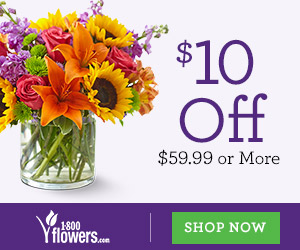 It's warm (50ish) and wet here this morning, but that will soon change. After weeks of unseasonably warm weather, it appears we're going to get a taste of real winter soon. A polar vortex is predicted to sweep down into the central and eastern United States over the weekend, bringing with it temperatures in the low teens. That isn't dangerously cold weather, but it will have me setting aside my lined Carhartt hoodie in favor of a real winter coat, possibly with my unlined Carhartt hoodie underneath when I'm working outside.
For gardeners, exposed, tender perennials may need to be mulched or otherwise covered to protect them. On the positive side, the predicted freeze should help kill insects and insect eggs overwintering in and on the soil surface and/or on surface trash. And since some of the cold days are predicted to be sunny, it may turn out to be a good time to do some necessary pruning of trees around our property.

I got out early this morning and did a couple of gardening jobs I should have done weeks ago. I spread a small bag of Soil Sulphur
over the area of our East Garden where we'll grow potatoes this year. The sulfur lowers soil pH to help prevent potato scab disease. I'd planned to turn the East Garden this fall, but that didn't happen, so getting the sulfur on the soil surface will allow it to work some, just not as good as incorporating it would have. It'll get tilled in during the spring.
I also spread some Muriate of Potash (0-0-60) fertilizer over our asparagus patches. They usually get a good layer of compost each fall, but that didn't happen this year. So the strong fertilizer should give the roots a boost. Applying it now prevents the rather hot fertilizer from touching the plants before it dissolves and moves into the soil.
Seed Orders
We had seed orders arrive yesterday from Fedco Seeds and the Southern Exposure Seed Exchange. Other than sweet corn seed backordered from Twilley Seeds and High Mowing Organic Seeds, that pretty well completes our initial seed orders for the 2016 gardening season. There may be an odd item or two I order yet, but I'm at the point in our garden planning where I'm wondering how in the world I'm going to fit everything into our garden plots that I want to grow.
I should note that Fedco doesn't begin shipping seed until the first week in January, so the order wasn't late. I'd also knowingly ordered a backordered variety from SESE, so I wasn't displeased by the somewhat late arrival of that order. But the Fedco order did include two varieties of onions that we'll need to start in a week or two, so I was glad to see it arrive in a timely fashion.
I'm eager to try a new Fedco offering, the open pollinated Clear Dawn onion. It was developed and standardized out of the Copra hybrid line, a variety we first tested in 2014 and really liked. The Fedco catalog description of Clear Dawn includes: "The best open-pollinated storage onion, Dawn is slightly smaller than Copra with thicker necks, darker bronze skins and the same great storage capability. 8–10 oz average and very hard. A long-day type good in latitudes 37° and north." We'll still be growing some Copra onions, the variety that replaced our previous favorite storage onion, Pulsar, but would really prefer to be able to rely on an open pollinated variety for our main, yellow storage onion.
After finishing today's posting, I carried some stuff downstairs from a closet cleaning session Annie and I did last night. We're certainly not clean freaks, but had to clear out the closet to find a mouse that probably died there under an avalanche of junk. The closet smells much better today.
I stopped by the plant room to check our geranium seed, pretty sure none of it would have germinated in just two days. I was right on that one, but was shocked to see that nearly all the petunias I'd moved off the heat mat had died! While I'd used sterile potting mix for the seeding, what happened sure looked like damping off fungus attacking the tiny plants at their base. It also might have been too soon to move the baby petunias into a much cooler growing environment.
So I got to seed petunias again today. This time I added some Captan
fungicide to the hot water I put on the potting soil, just in case it really was damping off that took the previous planting. I seeded one or two pelletized seeds per egg carton cell and watered the seed in with a few drops of warm water.
The good news is that the egg cartons came from eggs I found on sale the last two weeks. I stocked up at $1.69/dozen, only to see the price drop this week to $1.39/dozen! I wonder if egg farmers have restored their flocks decimated by the bird flu (avian influenza) last spring and summer.
Saturday, January 9, 2016 - Taking Cuttings
It's wet and gray, but still relatively warm outside this afternoon. A predicted cold front isn't supposed to arrive until early evening. Then, the temperature is supposed to drop like a rock.
Not being terribly motivated to start any projects today, I choose to trim our Wandering Jew plant that hangs in the kitchen. Although this plant isn't as full as some of our previous ones, it's long branches had begun to get in the way with essential activities such as making coffee. Realizing that it's lack of fullness might be due to my not giving it any fertilizer since it was transplanted months ago, I gave it a good drink laced with some mild houseplant fertilizer.
When trimming such a plant, it's also a good time to use the trimmings as cuttings for future plants. Wandering Jew plants tend to look good for just a year or so before they get stringy, dropping leaves and generally beginning to look really ugly. At that point, no amount of fertilizer or tender loving care will restore them to their former beauty.
The answer to fading Wandering Jew plants is to take stem cuttings about six months before the expected demise of the plant(s) occurs. Then when the "mother plant" fades, plants created from cuttings can take over. Our superseded plant usually goes to our back porch each spring to add color there before it totally is done sharing its color. We're now on our sixth to seventh generation plant from our original.
One can root Wandering Jew cuttings by removing all but the top two or three leaves from a four to six inch cutting, dipping them in rooting powder
or gel
, and placing the bottom of the stem in clean potting mix. The potted cuttings should then go under a clear cover for a week or so to hold in moisture, although that can also encourage mold and moss.
Today, I was lazy and just popped seven or eight cuttings into a glass of warm water. There, the cuttings will put on water roots to sustain their topgrowth. When the roots are about an inch long, I'll dip them in rooting gel and put the plants into small (3") flower pots to form some true roots. After about a month in the small pots, the cuttings that have taken (note that not all will survive) get moved to hanging basket pots, usually three to a pot.
It would be nice if all plants took root as easily as do Wandering Jew cuttings. They don't, but the basics of using rooting compound and covering new cuttings work for plants such as African violets, gloxinias, and many others. Some tall houseplants require methods such as layering or air layering to propagate. I'm not an expert on either of those two methods, although I've done both in the past.
I've managed to keep my wife's dwarf geranium going for years by layering it right on the kitchen windowsill. The poor plant never seems to thrive, but continues to struggle on, blooming a bit each year. Layering its stem every so often allows us to keep the plant when the original stem begins to get woody and doesn't transmit water and/or soil nutrients well. Layering or cuttings are the only ways I know of how to keep a geranium plant going for years and years.
Sunday, January 10, 2016 - Cold and Snow
The cold front we were expecting arrived overnight...with a vengeance. A light covering of snow now hides what had been a pretty lush, green lawn for this time of year. Temperatures have plummeted from yesterday. It's 13° F outside just before noon with a wind chill of -2° F.
It appears we'll be bundling up for a few days before temperatures begin to moderate a bit towards the end of the week. Other than thawing the dogs' water and filling a bird feeder, I think I'll concentrate on some indoor chores that need doing for the next few days.

Monday, January 11, 2016 - Cold, Snowy, but the Sun's Out!
It's still relatively cold (23° F at noon) and snowy here. There's a nasty layer of ice under the light snow that makes ones footing a bit precarious outside. Some schools a bit southeast of here in hilly country (Paoli, IN) are closed, while most in our area were on a two hour delay, more from the wind chill (-8° F at 7 am) than the ice and snow. We probably won't see temperatures above freezing until Thursday.
The good news in the weather is that the sun is out today. Coming through our windows, it warms our house, and especially my office, quite a bit.

Geranium Seed Germinating
Some of the geranium seed I started last Wednesday has germinated. I actually should have checked the seed more carefully yesterday, as I lost one plant where the leaves had emerged...and broke off the stem. But five other seeds had sprouted just a bit.
The sprouted seeds got moved to individual 3" flower pots of sterile potting mix. I make a small depression in the soil mix for the seed and lightly cover it with vermiculite. Vermiculite holds in moisture but also allows light to reach the seed and emerging plant.
Rather than crowd the potted geraniums back into the covered, heated seed flat they sprouted in, I set up our second heat mat for them today with a covered tray. This heat mat operates off its internal thermostat, but works well enough to finish getting the geraniums going.
This time is the scary part for me of growing geraniums from seed, especially from old seed. Sometimes I've gotten a few early sprouts, and then, absolutely nothing! At other times, the geranium seed sprouts over a period of about seven to ten days. I'm obviously hoping for the latter outcome, but also bumped up the thermostat on the mat with the ungerminated geranium seed a couple of degrees.
Thursday, January 14, 2016 - Seed Catalog Cover Art
Good seed catalogs are eye candy for gardeners like me. My interest in a catalog is often influenced by the carefully crafted cover art of the catalog. Whether photographs or drawings, attractive seed catalogs usually induce me to spend some time paging through them, which of course, increases the chances of me ordering something from the vendor.
As an avid gardener and to a lesser extent, a garden writer, a lot of seed catalogs cross my desk each year. Pictured below are the catalog covers I found most attractive of those I've received so far. Note that posting a photo of a catalog cover here is not an endorsement of any seed vendor. We do that on our Recommended Seed Suppliers page. Image links are to a larger image of the catalog cover. Links below the images are to the various companies.
I went ahead and included all three catalog covers of Baker Creek Heirloom Seeds, as I had space left in the bottom row. I first received their The Rare Seed Catalog (196 pages), followed later by their The Good Seed Catalog (80 pages). They haven't as yet graced me with a free copy of their paid (currently $7.95) The Whole Seed Catalog (356 pages).
Friday, January 15, 2016 - Plus Shipping & Handling...Oh, My!
With many good seed houses offering the same varieties of seed, choosing a specific vendor for seed has become a bit more than just comparing seed packet prices. Assuming that seed quantity and quality are similar, shipping and handling charges have become much more of a factor in the decision on where to buy seed.
While seed prices have increased over the years, shipping charges by seed vendors have surged in the last few years. One of my favorite seed houses, Twilley Seeds, pushed their shipping charge from $8 to $10 this year! While Twilley's shipping rate drops beyond a $50 order, most other seed houses increase their shipping rate as dollar volume and/or weight of the order increases.
There are some bright spots in shipping charges. High Mowing Organic Seeds began including the cost of shipping in the price of each seed packet a year ago. Baker Creek Heirloom Seeds has stuck with a pretty reasonable flat shipping rate.
Burpee Seed, apparently responding to market pressures, has almost continuously offered free shipping for orders over various price points for months. More recently, an insert in their 2016 seed catalog offers free shipping on any size order through February 29, 2016. (Use promo code B1FA at checkout, and please, click through our link when going there!)
2016 Seed Orders
Twilley Seeds (6)
Johnny's Selected Seeds (5)
Fedco Seeds (4)
Reimer Seeds (4)
Baker Creek Heirloom Seeds (3)
High Mowing Organic Seeds (2)
Southern Exposure Seed Exchange (2)
Burpee (1)
Mountain Valley Seed Company (1)
Uprising Seeds (1)
numbers in parentheses are the number of items ordered
I wish seed houses would follow High Mowing Organic Seeds's lead in including the costs of shipping and handling in the price of individual packets or bundles of seed. With other companies, I always feel like the added charges at checkout are a bit of a gotcha. On orders totaling $121.42 for products this year, I paid an additional $44.45 in shipping charges. ($15.95 of the order total was for blank, printable seed envelopes.) Of course, I also wish seed houses would include the year their seed was produced in their catalogs and on seed packets, a concept that scares the hell out of all of them, with the notable exception of Fedco Seeds.
I probably could save a few bucks by ordering from just one or two seed houses. Unfortunately, I like to grow a variety of open pollinated and hybrid vegetable varieties, none of which are all offered by any one, two, three, or...you get the idea...vendor. I'm also seriously afflicted with buyer loyalty. We've done business with Burpee, Twilley Seed, and Johnny's Selected Seeds for over thirty years, but such loyalty only goes so far.
I'm not quite done writing about seed houses this month. I plant to write about vendors who offer only open pollinated varieties of vegetables and also about those seed houses selling hybrids almost exclusively over existing, time tested, open pollinated varieties.
Hey, I was nice to them yesterday, giving the seed houses some free publicity with the images of their current catalog covers. And in case you were wondering, the table below lists the entities with whom we have a financial association.

| | | | | |
| --- | --- | --- | --- | --- |
| | | Full disclosure: Botanical Interests, Burpee, and Mountain Valley are Senior Gardening affiliate advertisers. We're also a member of the Fedco Seeds Cooperative. | | |
Geranium Update
Our first round of geranium seed isn't doing very well. Out of 31 seeds started on coffee filters, only six have germinated! Panicking just a bit, I started my last packet of Maverick Red and another of Orbit Mixed on Wednesday. Instead of putting the bagged seed on one of our soil heating mats, I set it on a shelf over a furnace register where we've successfully germinated geranium seed in the past.
With my wife on the road last night on a business trip, I'd planned to sleep in this morning. That didn't agree with one of our cats, Tux, who woke me early, kneading on my chest. The cat, of course, quickly got back to sleep, but I was up for the day and decided to check the geranium seed started just two days ago. (I'm considering waking the cat every half hour or so, just for revenge.
)
I was surprised to find that all ten of the freshly started Orbit seeds had germinated, while none of the Maverick Red seed seemed to be doing anything. While two days for the last bunch really isn't a fair test of the Maverick Red seed, I went ahead and started my last saved packet of geranium seed this morning, some more Orbit Mixed. It may be that our Maverick seed has gone bad in storage, so we may have quite a variety of geranium color in our garden this summer with the mixed Orbit blooms.
We've enjoyed a couple of warmer days here, but are now headed for a very cold weekend. Overnight lows should reach zero or one degree early Monday morning before our weather moderates once again. Since there's lots of football and even a big debate on TV this weekend, Annie and I will stay warm and comfy inside, probably napping throughout the football and politics orgy. I do, however, have a big bag of potting soil that I need to bring inside before it becomes a fifty pound frozen brick.
I'm reading that there's a shortage of cauliflower right now, as the primary growing areas for the crop have experienced colder than normal temperatures this fall and winter. Writers also note that demand for fresh cauliflower has soared, as it has replaced kale as the current favored vegetable of many. Such reports make me feel like our small hoard of broccoli and cauliflower in the freezer are near gold.
While I have a couple of steaks marinating in the fridge for supper, I brought up a jar of Portuguese Kale Soup for lunch today. I'd forgotten how good the soup can be on a cold, winter's day.

A Very Pleasant Surprise
Our mail carrier has always been good to leave large packages that won't fit in our rural route box in my truck or in the garage. Today, I saw the carrier's jeep pull out of the driveway, even though I was pretty sure we hadn't ordered much of anything lately.
When I got out to the truck, I found a very heavy box on the passenger seat. When opened, it contained a very nice note from a reader whom I'd sent seed, an assortment of canned jellies, jams, and even some sweet and sour onions! There was also a very well preserved 1959 seed catalog and a Mississippi cookbook. Possibly the most interesting part of the cache was that it had been carefully packed in cottons (three varieties) grown by the sender.
Beyond the sender's generosity, I'm always amazed at the variety of things being grown and preserved (both food and seed) by gardeners around the country. Each one seems to have their own specialty and varieties they've grown for years. Hopefully, as we all age, we can pass along some of what we've learned and treasured to the next generation.
My maternal grandfather was a spectacular gardener. Even though he passed away when I was just five years old, I still remember following him around in the garden and helping collecting eggs from the hens. I guess that's where I got my gardening genes.
Besides a serious drop in temperature overnight, we awoke this morning to snow. Our back porch and the shallow well cover had blackbirds, cardinals, and even a red bellied woodpecker feasting on bird seed and dog food.
My morning check of our geraniums seed revealed one bag of Orbit seed where nine of ten seeds had sprouted since yesterday morning. I moved the sprouted seed into three inch pots filled with sterilized soil, topping each seed with a bit of vermiculite to hold in moisture. The pots then went under our plant lights and over a soil heating mat.
We still have a good many ungerminated seeds on coffee filters in ziplock bags. In a few days, I'll probably move them to pots of soil treated with captan and cover the seed with vermiculite. The seed may simply be bad, but it also may be hard seed that will germinate later in its own good time.
We're getting close to having all the geraniums started that we'll need for our garden this year. If yet more seeds germinate, we'll find spots for them in our garden plots. Two years ago when we started far more geraniums than we needed for the corners of our raised garden beds, I used the excess as row end markers for our rows of sweet corn.
Once the baby geranium plants get established, they'll stay under our plant lights for a few weeks, but without any bottom heat. Eventually, when space gets tight under our plant lights, the geraniums will go to our sunroom until they're ready to be hardened off outside under a cold frame. But that's quite a ways off - late March or early April.
Monday, January 18, 2016 - Martin Luther King, Jr. Day
It's definitely cold here today. We have pretty blue skies with some white clouds, but our high temperature won't get out of the low teens. Area schools that weren't off for MLK Day were all on a two hour delay this morning because of the wind chill (-10° F early on). We're watching grandkids today, as they have the day off from school, but mom and dad don't. Our house is filled with rapid footsteps and happy sounds.
Open Pollinated, Heirloom, and Hybrid Vegetable Offerings
When I posted cover photos of a bunch of seed catalogs earlier this month, I was surprised to notice how many of the seed vendors specialized in open pollinated and heirloom garden varieties. Alphabetically, Annie's Heirloom Seeds, Baker Creek Heirloom Seeds, Botanical Interests, Heirloom Seeds, the Seed Savers Exchange, Select Seeds Heirloom Flowers, the Southern Exposure Seed Exchange, and Sow True Seed all specialize in heirloom/open pollinated varieties to the exclusion of any hybrids.
Before going any further on this subject, it probably would be a good idea to offer brief definitions of some terms here. I've leaned pretty heavily on information from Wikipedia and Bonnie Plants for my paraphrased and augmented definitions.
Open Pollinated refers to plants that self-pollinate or pollinate with another plant of the same variety, producing fruit and seeds that will grow plants and fruit roughly identical to their parents. Provider
and Burpee's Stringless Green Pod
green beans and Moira and Brandywine
tomatoes are good examples of open pollinated varieties.
The definition of Heirloom plants gets a bit messy. First, heirlooms are a subgroup of the open pollinated group. But they're also defined variously as very old varieties preserved for many years, often handed down generation to generation by a family group, or in recent years, open pollinated varieties over 50 years old. The folksiness of the heirloom label often reminds folks of slogans such as "good, old fashioned flavor." Sometimes that's true of heirlooms, but it's also true that some heirlooms don't taste all that great, have poor disease resistance, unruly growth habits, and are only worthy of being preserved due to traits in their genetic diversity that future generations may be able to productively use.
The Stringless Green Pod green bean, introduced in 1894, and Brandywine tomatoes, dating back to 1885, are both true heirlooms. They are examples of very old, open pollinated varieties with excellent flavor, although there are some strains called Brandywine out there that are noted to have inferior flavor! How's that for confusing!
A Hybrid vegetable is created when plant breeders intentionally cross-pollinate two different varieties of a plant, aiming to produce an offspring, or hybrid, that contains the best traits of each of the parents.

(Bonnie Plants)
Hybrid vegetables may have disease resistance, tidier growth habits (dwarf, bush, etc.), concentrated and/or heavier fruit set, firmer rinds, and many other potentially positive characteristics bred into them. At times, these improvements seemed to come at the expense of flavor, as breeders worked to create varieties that kept and shipped well for commercial growers. An old joke was that the ideal hybrid hothouse tomato was one that could be used to play nine innings of baseball without any damage and still looked good. Such tomatoes lacked any true tomato flavor, but then, that could still be said for most tomatoes bought in grocery stores over the winter. But other hybrids had superior taste and other positive characteristics over their open pollinated ancestors.
Examples of some excellent hybrids would be Better Boy
tomatoes, Ace sweet peppers, Roadside Hybrid muskmelon, Mokum carrots, and Premium Crop broccoli. A gotcha with hybrids is illustrated by the Premium Crop broccoli variety. It's an excellent tasting variety that produces many sideshoots after the main head is cut. Seed for it disappeared from seed catalogs this year, leaving gardeners scrambling to find an adequate alternative. (I did find some seed from Reimer Seeds. I suspect it's the last Premium Crop seed I'll see on the market.)
And of course, saving seed from hybrids is risky business, as the offspring may revert to any of its ancestors' characteristics and probably won't be true to the original hybrid plant.
For more information on the subject, see the Oregon State University Extension Service's How are hybrid and open-pollinated vegetables different? by Carol Savonen.
Getting back to the players in the heirloom seed market, I find that it's a congested field for what was once a niche market. Beyond the eight companies listed above, most other seed houses offer at least some open pollinated and heirloom vegetable varieties, although the hybrids have been crowding out their open pollinated brethren over the years. Sometimes the hybrids might be superior varieties, but my cynical side perceives hybrids keeping gardeners coming back to buy more hybrid seed, which home gardeners can't produce and save themselves, year after year.
With big seed houses offering some heirlooms and some well established heirloom specialists, I suspect there will be a painful shaking out of some of the smaller seed houses offering only heirloom varieties. Several of them offer pretty much standard heirlooms without much to distinguish them from other vendors. Add in some so-so customer service, late arriving (if any) catalogs, and iffy Dave's Garden Watchdog ratings, and their future appears to be pretty bleak.
Having said all that, we grow about an equal mix of hybrid and open pollinated vegetable varieties. Other than triploid (seedless hybrid) varieties, all of our watermelons are open pollinated. But in contrast to that, we grow all hybrids for cantaloupe!
Our broccoli is all hybrid, but our two best cauliflowers, Amazing and Violet of Sicily, are both open pollinated, with the latter one being a true heirloom variety.
Three of the four onion varieties we grew for years were hybrids until seed disappeared for one of them and became scarce for another. That drove me to do our 2014 Onion Trials of new-to-us onion varieties. We found some good open pollinated alternatives that have been around for generations and shouldn't disappear anytime soon from seed catalogs and seed savers' collections.
The peas we grow are also all open pollinated, although I found out the hard way that one of the pea varieties I saved seed from and attempted to share was a patented variety. Oops!
And until I started fattening the local deer population trying the new, open pollinated Who Gets Kissed variety, all of our sweet corns were sh2 hybrids.
Despite my efforts to preserve three open pollinated tomato varieties (Moira, Earlirouge, and Quinte), there are some good tasting hybrids we still like to grow. We try to find spots where some Bella Rosa and Mountain Fresh hybrid tomatoes won't cross with our treasured open pollinated varieties. (I posted our Seed Savers Exchange Yearbook offerings in an October, 2015, posting.)
I'll finish this posting with a concern I have. I noticed this year the first listings for a hybrid kale that I've ever seen. Existing open pollinated kale varieties such as Vates are time tested and easy to grow. I'm not sure what improvements over it and other such kale varieties could be made. But I see the listings as a first incursion into a vegetable type previously impervious to hybridization. I suspect the next target for the hybridization crowd will be be bush green beans. I can already imagine the hybrid variety descriptions: "Produces ten times the beans as open pollinated varieties, germinates in freezing ground, and zaps Japanese Beetles from the air with a new plant laser action."
I obviously didn't have anything to write today about my gardening adventures. Annie and I did veg out through six hours of football and two hours of political debate yesterday. But I'm working on a feature story about open pollinated, heirloom, and hybrids, so I thought I'd do this posting while working to refine my definitions.
Wednesday, January 20, 2016 - Snow
We awoke this morning to find a fresh cover of snow on the ground. My ruler showed about 2 1/4 inches of snow just outside our back door this morning. While we've had a bit of light snow on the ground for a week or so, this is our first measurable snowfall of the season.
Folks living along the east coast may receive significantly more snow later this week. The Washington Post and the Weather Underground both are warning of potential accumulations of over a foot of snow for the mid-Atlantic states, while the National Weather Service has issued a blizzard watch!

Pleasant Chores
Staying warm and comfy inside this morning, I turned my attention to a few gardening chores that needing doing. Our second batch of petunias for hanging baskets were ready to be moved to our kitchen window. The tiny plants will quickly outgrow their egg carton starter containers, but it's nice to have one more thing growing in the kitchen during the winter.
The tray of onions I started in December from some old seed were ready for their first "haircut" today. I trimmed the plants to about two inches in height, as if left untrimmed, they tangle and fall over. I also spent some time rearranging our baby geraniums under our plant lights to make room to start our four main varieties of onions in a few days. About half of the 28 germinated geraniums in three inch pots were ready to come off the heat mat and go into regular, uncovered trays under our plant lights.
The rest of the geranium seed that hadn't yet germinated on coffee filters in ziplock bags got moved to communal pots of sterile soil today. Only one seed had rotted, so we may get a few more geranium plants in time from the seed. I'm guessing that some of the seed is just too old to germinate well, but there's also the possibility that it's hard seed that will eventually germinate if given enough time.

Friday, January 22, 2016 - Starting Onions
After trimming our early planting of onions from old (2014) seed on Wednesday, it was easy to see that we had some gaps in the rows. So I went back and reseeded the bare spots in the rows. Only the Southport Red Globes had totally failed to germinate, so we should have plenty of open pollinated onions from the Jaune Paille des Vertus, Stuttgarter, Yellow of Parma, Red Creole, Rossa Di Milano, and Tropeana Tonda I'd started in December.
Getting ready for our main planting of onions, I filled the space in the tray previously allocated for Southport Red Globes with Clear Dawn seed, a new, open pollinated, yellow storage onion standardized out of the Copra hybrid line. There wouldn't be room for the variety in our main onion planting, as I'll need four full rows of transplants for our favorite varieties.
I had to wait several hours after filling in the rows of the December onions for some potting mix to sterilize in the oven and then cool for our main planting of onions. I was able to put the time to good use, as one more seed catalog had arrived in the mail. I don't remember ever receiving a Victory Seed Company catalog until now, but have previously linked at least once to information on their web site.
It turns out that Victory Seeds has a stellar rating on Dave's Garden Watchdog, a sure sign of a vendor of reliable seeds. While they have a gorgeous catalog cover this year, the interior of the catalog is all business, just black and white print listing lots of open pollinated and heirloom vegetable varieties.
Their prices seem to be in line or a bit lower than other seed vendors, and they carry a lot of varieties of seed. I was glad to see America spinach in their listings, along with good prices for half pound sizes of bush green bean seed.
After a pleasant tour through the seed catalog, my potting mix had cooled enough that I could dump it into a doubled seed tray. I used a standard, slotted 1020 seed flat inside a solid perma-nest seed tray
to hold what would be some very heavy soil once watered. Even though it was cold and windy today, I filled the seed flats outside on our back porch. As usual, I spilled a bit of potting mix, but only had to sweep it off the porch with a broom.
Once back inside, I watered the seed flat with warm water with a touch of Captan fungicide mixed in to prevent mold and moss for growing on the soil surface. Lacking a better tool, I used a cheese grater to make my quarter to half inch deep furrows in the soil for the seed. The seeding included rows of Milestone, Copra, Red Zeppelin, and Walla Walla onions.
Milestone and Copra are both hybrid yellow onions with good storage potential. Red Zeppelin is an excellent hybrid red onion that produces large bulbs and stores better than most reds. And the open pollinated Walla Walla sweet onion variety produces huge onions in good years that we quickly use fresh and for canning green beans, bread and butter pickles, and Portuguese Kale Soup. Two months is about the maximum time we can successfully store Walla Wallas.
The tray seeded to onions went on a soil heating mat set at 72° F. It is also covered with a clear humidome so that the onions will begin receiving light as soon as the plants emerge. While the seed I planted today was mostly new seed, the Milestone seed was actually dated 2014. I'd ordered it when I ordered garlic two years ago to save a few bucks on shipping. Most of the onion seed was spaced about a half inch apart in the rows, but I used a much higher seeding rate with the older Milestone seed.
See How We Grow Our Onions for full directions, seeding to harvest and storage, for growing onions.
When I was done planting, I updated our seed inventory to reflect the seed used. I also cleared out some 2013 and older onion and leek seed, as it's way too old to be dependable. The fresh (2016) seed and the remaining 2014 seed went back into the freezer, just in case we have a disaster with one of our flats of onions. We usually don't lose many onion plants under our plant lights, but we have lost some to dogs peeing on the trays while the plants were hardening off on the back porch. Also, one of our cats likes to nap in our trays of onions.
While we've already started geraniums, petunias, and a tray of early onions, getting our main onion varieties started sort of marks the beginning of our gardening season for 2016. The earlier start of onions was just a rather big germination test of our old seed. So having started some transplants now, we're off and running for a wonderful new season of gardening.
Sunday, January 24, 2016 - Shelving
It appears that we're going to have a week or so of rather mild winter weather coming up. That will help melt off our light snow cover, but it will also create some really muddy conditions outside. Fortunately, other than giving our dogs food and thawing their water daily, there's not much to do outside these days.
Inside, I started a project I'd long had planned for our plant room. I'd bought lumber for shelves and a planting bench long ago that got used for other projects over the years. So yesterday, I picked up a Muscle Rack 5-Shelf Heavy Duty Steel Shelf
from the Terre Haute Sam's Club to get all of my gardening supplies not in storage tubs up off the plant room floor. The "muscle" part of the name probably comes in part from the 80+ pound box the shelving came in.
When I got the box open and found the assembly directions, I was surprised to see that only one tool was required - a rubber mallet. My good rubber mallet had disappeared a couple of years ago, so I made a trip to our local Walmart for a $1.97 rubber mallet
, one actually too cheap to even show up on their web site!
The shelves went together fairly easily, although hammering in the tight space of our plant room left my arm a bit sore last evening. As I began filling the shelves, I realized that I'd not thoroughly cleaned the plant room since I had to disinfect it after our INSV virus disaster several years ago.
Assembling the shelf was just step one of the much larger job of cleaning the plant room. There are lots of old, used pots, inserts, and trays that will need to be cleaned and sterilized (if not pitched) the next warm day where I can use the hose outside.
My one criticism of the shelving unit is that it came with pressed wood shelves. I'd shopped for steel wire shelving online, but none were in stock at our local Sam's Club. The wire shelving also all seemed to run about double in cost of the shelves I bought. So, when the pressed wood rots out, and it will in time, it will need to be replaced with wire or lumber. But overall, I'm pretty happy with our plant room cleanup so far.
Friday, January 29, 2016 - Starting Some Herbs
Cleaning up some dead leaves from sage plants this week reminded me that it's time to get some more herbs started. The sage was supposed to be transplanted last fall as markers for our East Garden, but that job never got done. So twelve sage plants in four inch pots are overwintering on the sunny bookshelf in our sunroom.
I had chosen sage for the markers as the hardy perennial's odor is said to repel deer. If you're planning on growing sage to pick and dry, one or two plants should supply enough leaves for most folks. Eight of the plants will mark the corners and halfway points of our East Garden, but they probably won't deter the deer from finding our sweet corn. But purple (common) sage is absolutely gorgeous when in full bloom and should look a whole lot better than the 2x2 wooden stakes currently defining the garden plot.
When you open up a seed catalog to its section on herbs, you may be overwhelmed with all the choices. Twilley Seed's 2016 catalog conveniently groups most of their herb offerings on two facing pages, one for annuals and another for perennials. They do shunt parsley onto another page.
The herbs we grow are ones we commonly use in cooking. The biscuits and gravy Annie makes for our grandkids on weekends wouldn't be the same without our own sage seasoning.
While some herbs such as basil and paprika peppers won't need to be started until six to eight weeks before their intended transplanting date, others such as catnip, dill, oregano, parsley, rosemary, sage, and thyme need a bit more of a head start to be garden ready by spring.
Need Light
Catnip - perennial - 60-70° F - (Johnny's Selected Seeds - 2010)
Dill - annual - 60-70o F
Oregano - perennial (zones 3-9) - 70o F
Rosemary - perennial (zones 7-9) - 65° F (one source suggests 55° F night, 70° F day) - (Southern Exposure Seed Exchange - 2014)
Sage - perennial or hardy annual - 70o F
Thyme - perennial - 70o F
Darkness
Basil - annual - 65-70° F
Paprika Peppers - annual 80-90° F
Parsley - annual - 70-80o F
And since I always have to pull out seed packets and/or check on the web to see what varieties require light and/or bottom heat to properly germinate, I put together a little cheat sheet yesterday to make sure I got things right. I went ahead and included our planned later plantings and our already started sage for my future reference.
Links are to the supplier of our seed where possible. In cases where a seed house has dropped a variety, I've tried to track down another source.
Starting the Seed
My first step in the planting was to get some labels ready. I use a lot of plastic plant labels, but hold down the cost by soaking used labels in a bleach solution. The bleach sterilizes the labels and also pretty well removes the permanent marker I use to write on them.
Since many herb seeds are small and some of our seed is getting really old, I chose to seed our herbs fairly heavily in communal pots by variety. When I seed our basil and peppers in March, I'll probably plant individual seeds in cells of fourpack inserts, as those seeds are considerably larger and fresher.
As always, I used a sterilized potting mix in clean pots and trays for the seeding to avoid the disappointment of losing plants to damping off fungus. The pots of soil were watered with near boiling water to ensure the peat moss in the potting mix would pick up the water. Soil-less starting mediums such as Pro Mix
could also be used, although they're pretty expensive.
After the soil had cooled a bit, the herb varieties that require light for best germination were seeded on top of a light layer of vermiculite I added to the tops of the pots. I then pressed the seed into the vermiculite with a finger. I had to be really careful to clean my finger after doing so, as the seed tends to stick to wet fingers, especially some of the really tiny seed. I used a shot of dill seed to illustrate this step, as its seed is actually big enough to see in a photo.
The parsley seed that doesn't require light went onto the potting mix and was covered with a thin layer of more potting mix.
Despite the varying temperature requirements for the herbs, I grouped the planting all in one tray on top of a heat mat set to 72° F, a sort of middle temperature for the various herbs. The tray was covered with a clear humidome. Once I grabbed the photo below, the plant lights were lowered to just over the top of the humidome to give as much light as possible to the plants when they emerge.

Patience is definitely required when germinating herbs. Some, such as parsley, can take three weeks or so to germinate, although we often see them come up in just over a week.
The inclusion of catnip in our herb planting was just a lark. We started some two years ago, but it got destroyed by a cat attack when I left the pot of catnip on the bottom shelf of our plant rack. I already have a spot outside picked out for the catnip, where our cats can play in it without doing any damage.
A Late Seed Catalog
Our copy of the 2016 Annie's Heirloom Seeds catalog arrived in the mail yesterday. We're probably at the end of their mailing list, as we haven't ordered from them for a few years. I'd previously used a catalog cover shot on this site from an email they'd sent out. Our catalog came with what I think is a much more attractive cover. Several seed houses use multiple catalog covers, changing them with repeated mailings.
The colorfully illustrated catalog is arranged alphabetically. That's a good thing, as it lacks the essential table of contents and index!
All of Annie's offerings are open pollinated varieties with many heirlooms, as their company name would indicate. Seed is mostly offered in small, reasonably priced packets, with bulk volume packages available for a very few varieties.
While we've been pleased with flower and herb seed from Annie's, our favorite variety from them is Violet of Sicily cauliflower. It puts on gorgeous reddish heads and that are excellent to eat fresh or cooked.

Sunday, January 31, 2016 - January Wrap-up
January is one of the slow months of our gardening year. We started geraniums, onions, petunias (twice), and a variety of herbs. A December planting of onions required their first trimming, leading to much sturdier plants. Taking cuttings from our wandering jew plant ensured that we'd have several fresh plants by spring. But that was about it for January.
This January has also been a very dry month, with just 0.62 inches of precipitation! With some of the east coast receiving more than two feet of snow and the west coast finally seeing some rain from the El Niño, we sorta got left out here "in the middle." Of course, we can do without digging out from heavy snow or the mud slides folks in California are seeing. Hopefully, we'll see some more rain (or even snow) in February.
I did celebrate a beautiful day today by getting out and pruning our apple trees a bit. Our high today was 61° F, not bad for January 30. My approach to pruning was to remove low, unwanted branches, followed by clearing out crosses and/or inward growing branches. Apple trees need good air circulation to prevent all sorts of problems, so clearing out some of the unwanted growth was necessary.
Unlike some of my previous homes, we definitely don't have a small orchard here. There are now just two apple trees on our property and a volunteer apple tree just off our property (where we used to dump our cull apples). Our trees are a semi-dwarf Granny Smith that is showing evidence of having grown through its semi-dwarf grafting into a standard apple tree. Our other tree is a dwarf Stayman Winesap. It's been in the ground for several years, but appears stunted, as it's growth is limited and fruit production nonexistent. (I miss our old standard Stayman Winesap apple tree with its slightly spicy, sweet apples. We lost it to fire blight several years ago.)
Another Seed Catalog
Our catalog from the Territorial Seed Company arrived in the mail yesterday. As was the case with the Annie's Heirloom Seeds catalog, our Territorial catalog probably got here late because we haven't ordered from them in the last year or so. The illustration of the catalog cover was also different than ones we'd previous seed on Territorial's site. They often send multiple catalogs in a gardening season with differing covers.
Territorial's flat rate shipping charge plus some high prices have reduced their attractiveness to us, although we got some great garlic sets from them in the fall of 2014. We'd dropped Territorial off our listings of recommended seed suppliers to "others to consider" last year, but have returned them to their previous status. They do have a pretty chippy cast of customer service agents, though, and have taken a real beating in the Dave's Garden Watchdog ratings of late for mishandling credit cards and responses to customers about their high shipping rate.
Territorial's 2016 catalog lacks a table of contents, but does have the essential index inside its back cover. The catalog is well illustrated. I like that each listing begins with either the designation (OP) for open pollinated or (F1) for hybrids. For those of us gardeners looking to move to more open pollinated varieties, that's a big plus.
While I've gotten lazy of late going through the late seed catalogs arriving, I did give Territorial's a cover-to-cover look. It paid off when I saw a listing for an open pollinated broccoli variety, Umpqua. We've tried open pollinated broccoli in the past, but always have been disappointed in them in comparison with the Premium Crop hybrid variety. The description for Umpqua from Territorial and especially from Uprising Seeds have me ready to place one more seed order.

| | |
| --- | --- |
| Territorial Seed | Uprising Seeds |
| This superior open-pollinated variety was first developed here at Territorial many years ago. We have reselected Umpqua for its beautiful, uniform heads and its ability to produce over a long harvest window. Generous side shoot production. Year after year, gardeners tell us how they appreciate Umpqua's quality and season-long growth. | Open pollinated broccoli has been long neglected in the realm of seed breeding. Several years ago, our extensive trials of all the OP varieties then available proved to be fairly discouraging, with one exception. Umpqua was simply head and shoulders above the pack in growth and flavor. We have often seen Umpqua described in catalogues with the kiss-of-death descriptor, "best suited for home gardens." Really? We happily grew Umpqua for fresh market and CSA for years and were impressed with its color, taste, vigor, and head size. Growing quite large when given good fertility, it matures over a period of about two weeks with strong side shoots for a couple weeks more. We'll leave the "farm suited" weirdly dense, month-long shelf life, tastes-like-cardboard, 10-acres-ready-to-cut-at-7:42AM-sharp-on-Tuesday-July-6th-just-in-time-to-meet-the-truck, modern hybrids to those whose businesses require such qualities. Great for fresh market but not a shipper. |
Southern Exposure Seed Exchange also carries the Umpqua variety, notably at a much better price/gram than either Territorial or Uprising.
My Apologies
Our web host, Hostmonster.com, initiated server upgrades affecting our site several days ago. Since they started, service has been slow to nonexistent. I apologize to my readers frustrated by not being able to reach the site. We've previously not had a major outtage with Hostmonster. Such an occurrence with our previous hosting company, MacHighway.com, caused us to switch web hosts several years ago. They had relied on mirrored RAID drives without another backup. When both drives failed on "our server," they were out of luck and lost our business. (Their owner, who had previously talked to me, refused all calls!)
Now, Hostmonster appears to be having some really serious problems. Wait times on customer service and tech support are lengthy. They've got serious problems, but are stonewalling it with their customers (me!).
I'm looking for a different and reliable web host.
Contact Steve Wood, the at Senior Gardening