Tuesday, February 2, 2016 - Groundhog Day
According to The Washington Post, Punxsutawney Phil did not see his shadow this morning. The folklore is that if he sees his shadow on February 2, we'll have six more weeks of winter. If not, we should have an early spring. The humorous article goes on to note all the times the folklore has been wrong. But...it's a good excuse to dig out the DVD of the old Groundhog Day
movie.
Interestingly to me, my brother, a once brother-in-law, and a daughter-in-law all have birthdays today. Happy birthday, Chet Wood, Bryan Wright, and Jill Wood!
If Punxsutawney Phil resided in west central Indiana, he definitely wouldn't have seen his shadow this morning. We had bright sunshine for a few minutes yesterday morning, but have had cloudy weather since. We currently have rain and thunder outside, although the temperature remains a rather balmy 50° F.

Herbs Up and Rooting Cuttings
When I went downstairs this morning to move things around to make room for some cuttings I wanted to get into potting mix, I was surprised to see that part of the herb seed I'd started last Friday had already germinated. Both pots of thyme and a pot of catnip were well up. In addition, I could just barely see plants emerging in both of the pots of oregano that I'd started. Since some of the seed packets carried dates of 2007, I was pretty pleased with what's come up so far.
Over the weekend, I found that my bottle of Clonex Rooting Gel
had dried up, so I resorted today to using an old jar of powdered rooting hormone
to treat the cuttings.
Once dipped into the rooting powder, the cuttings went into a bulb forcing pan, as that was about all I had clean to put them in. I had some appropriate pots for them on order, but when my annual order from the Greenhouse Megastore came in yesterday, I found that for the first time, they'd pulled the wrong item for part of my order. (A quick phone call had the appropriate pots on their way to me, along with an apology from a very polite customer service agent. That's part of why the Megastore is on our list of Trusted Suppliers.)
With constant 20-30 MPH winds and the temperature steadily dropping all day today, it was a good day to start some things inside. I started cauliflower today in fourpack inserts. Two fourpacks of Amazing, and one each of Fremont and Violet of Sicily got one or two seeds per cell. If every one of the sixteen cells planted produces a good transplant, we'll have far more than enough cauliflower transplants.
I start our cauliflower a few weeks before the broccoli that it will eventually grow beside. While there's only a few days difference listed on seed packets' days-to-maturity between our broccoli and cauliflower varieties, our cauliflower always seems to mature one to three weeks after the broccoli. So I try to give the cauliflower a bit of a head start on the broccoli so that it can mature before really hot weather sets in and turns the cauliflower heads bitter. This trick works only some of the time.
I also started two communal pots of vinca today. Our previous start of it in January got zapped by whatever took our early planting of petunias. Starting the slow growing vinca now may have it ready to transplant sometime in May. One pot was seeded to Arizona
, and the other to our old favorite, Pacifica.
Neither brassicas (broccoli, cauliflower, etc.) or vinca need light to germinate, so the seed was covered with a light layer of potting mix. While broccoli doesn't need bottom heat to germinate, I had space in the tray over a soil heating mat, which the vinca needs, so both went there under a clear humidome to hold in moisture but allow light to reach the plants just as soon as they germinate. The cauliflower should be up in four or five days. Vinca can take one to three weeks to germinate.
Thursday, February 4, 2016 - At Last, a Sunny Day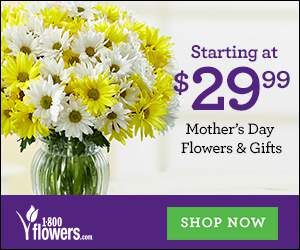 I have absolutely zero gardening news to post today, but had to make a posting just to share a rare photo of our garden in sunshine in February. After several gray days, the sunshine brightens ones spirits along with the view, despite some cooler temperatures. Our current weather forecast calls for a couple more sunny days before clouds return with some snow possible early next week.
I should update my comments from Tuesday about our mis-filled order from the Greenhouse Megastore. The order came in on Monday with one line item pulled (filled) incorrectly. I immediately called the Megastore and was told they'd immediately ship out the correct pots. They obviously didn't mess around before correcting their mistake, as the correct pots arrived via UPS yesterday. I used a couple of the small, 4" round pots yesterday for the vinca I started.
The day is still early (before noon, anyway), so I may yet find some gardening stuff to write about here.
A Bit Later
When I got around to checking things out under our plant lights, I found a pleasant surprise. Several Maverick Red geranium seeds had germinated. These were seeds that had been on coffee filters, under plant lights, and over a soil heating mat for several weeks. When it seemed that the geranium seed had germinated all that it was going to, I moved the remaining seed to pots of sterile soil, covering it lightly with vermiculite. Apparently, we had a bit of hard seed that just took a little longer to germinate than usual. We've experienced this problem before, although certainly not as bad this time around as it was several years ago.
| | |
| --- | --- |
| | |
Our herb seeding from last week is doing well so far. Everything but the slow-to-germinate parsley and rosemary are up. One pot of (greek) oregano is just getting started coming up, but some old seed I used has done well. The Italian oregano (2007) and catnip (2010 - labeled on the seed packet as containing hard seed) have produced far more plants than we'll need.
I will later sorta hate myself for seeding some of this stuff so heavily in communal pots. Eventually, I'll need to move some plants to individual pots or inserts to give them more space. At that point, I'll also have to just pitch the extra plants I can't use. But the heavy seeding also has produced enough plants that we won't have to re-seed any of these herbs.

Note that Burpee continues to offer free shipping on any size order through February 29, 2016 with promo code B1FA!
Saturday, February 6, 2016 - Shrimp Portofino
With my wife, Annie, on the road the last few days, I've spent my time somewhat profitably working on our recipe for Shrimp Portofino. Annie doesn't eat shrimp or any other shellfish that I know of (well, she does like scallops), so I make this treat for myself only when she's gone.
Turning our favorite recipes into something suitable for posting in our recipes section requires changing from a pinch or handfull of this and that to actual measurements. I also have to digitally document what I'm doing. So posting a recipe here involves a lot of work...that I really love: cooking; photography; and tasting!
I should add here that this recipe is another one of those heart-attack-on-a-plate dishes, but most of us don't eat this stuff every day. (We do, however, take our Lipitor and other such heart and cholesterol medications daily.) One of my greater joys over the last few years was watching my dad plow into meals that would probably kill me rather quickly. In his last years, he decided to eat what he liked when he ate out, and Dad made it to 98 years old (almost 99). Going out on ones own terms is something to be greatly admired.
With the Super Bowl coming up early this evening, our gardening day was a pretty normal one. I moved four Maverick Red geraniums from their communal pot of previously ungerminated hard seed to individual three inch pots. Our first planting of onions needed another "haircut," as they were getting really tangled and floppy. And everything under our plant lights needed to be watered.
Besides watering the seven flats of plants downstairs under lights, our petunias growing in egg cartons on a kitchen windowsill required watering, as they do nearly every day. And our sage plants overwintering on a sunny bookshelf in our sunroom were dry as well.
With gardening chores out of the way pretty early in the day, it was time to thaw some ground beef from the freezer for our annual Super Bowl treat: Texas Nachos and lime margaritas.
Go Broncos!
Enjoy the content on Senior Gardening?

If so, why not come back to our Senior Gardening List of Affiliated Advertisers the next time you plan to purchase something online. Clicking through one of our ads will produce a small commission for Senior Gardening for any purchase you make, and you won't pay any more than you would have by directly going to the vendor's site.

Thanks!
Monday, February 8, 2016 - The Morning After
Super Bowl 50 is now in the record books, and hopefully, Peyton Manning can now retire as the winner he truly is as a player, but even more so as a human being. Our Texas Nachos game feast is now just a memory, a few burps, and some leftovers in the fridge. Annie finished off our bottle of lime margaritas after I went to bed, but still somehow made it in to work this morning.
We have snow here today. It's nothing like the blizzard forecast for the northeast a day ahead of the New Hampshire presidential primaries. I'll gladly settle for less than an inch of snow versus the foot they may get. With all the hot air the presidential candidates are generating, you'd think it would be a tropical paradise in New Hampshire today.
I really don't have any gardening chores to do today, but the blowing snow did make one already unpleasant job a little harder. We lost one of our older cats Saturday evening, and I had to bury her today. Dolly was almost twelve years old and had seemed to be her normal, vibrant, noisy self of late. But something obviously was worn out, and she died quietly on the kitchen floor early in the evening. Possibly the worst part of it all was that we had a young granddaughter with us at the time, so there were lots of tears for a while. Learning to deal with death, even of a pet, is one of life's hardest lessons to learn and come to terms with.
Dolly was one of a litter of five born to a part Siamese mother, Middie, who appeared at our house years ago. Annie thought the cat had a terrible case of worms because of her swollen belly. It turned out that she was very pregnant. She ran all of our other outdoor cats out of the cat shelter we have in the garage, and had her kittens there.
We ended up keeping Middie and three of the kittens we couldn't find homes for. One kitten got hit by a car, but Dolly and a littermate, Callie Jo, grew to become the senior cats in our house. Callie Jo appears to still be in good health, although she's a lot thinner than she once was.
When my sore muscles ease a bit from digging holes in the ground, I'll get back to writing about gardening here again. I hope you enjoyed the cat pictures.
Tuesday, February 9, 2016 - Precipitation
Whoopee! Our snowfall yesterday pushed our February precipitation total to 0.06", and our annual total to 0.69"!
I'm obviously being sarcastic, reflecting my worry about the lack of rain and snow so far this year. I really don't like cold rain or shoveling snow, but winter is often a period when groundwater gets refreshed from melting snow or rain soaking into the ground without the sun baking it off.
We finished 2015 with two pretty wet months. But if current conditions continue, our soil may be dry enough to till in March. That wouldn't be so bad, but without regular, sufficient rainfall later on, we're not going to be able to grow much of anything in our garden. In a year of weather extremes, I do find some comfort in the NWS Climate Prediction Center's U.S. Seasonal Drought Outlook. Their current forecast, which runs through April 30, shows our area of the nation to be in pretty good shape, drought-wise.
I like to run the graphics above from time to time, if for no other reason, to remind folks that there are some governmental services that are beneficial. If I seem a bit over concerned about the potential for a drought, I should mention that a major drought, and two, regional mini-droughts pretty well destroyed our efforts at family farming in the 1980s. My ineptitude as a farmer may also have played a role in that.
But looking back to July and August of 2012 reminds folks in our area of the drought that year. While it was devastating to our crops, it was nothing like walking through our cornfields of stunted, two and three foot high corn stalks in 1983. We lost the farm in 1989.
Sadly, in a year of El Niño and a time of climate change, we may have a lot of learning to do to continue growing bountiful gardens each year. I'm still considering investing in rain barrels to help get us through our usual dry periods in July and August. But if we have another true drought, our garden will be toast.
As I finish up writing this rather pessimistic posting late Monday night (early Tuesday morning), my cat, Molly, came upstairs demanding some attention. Cats just seem to know when their owners (servers?) need some comfort. I call Molly "my cat," as my wife, Annie, always referred to her as "your cat."
Molly was actually a stray that Annie took in, at first hiding her in the basement, as we already had way too many cats at that time. Annie did her usual mind tricks on me by suggesting that the then, new cat, was attracted to me. And as it has turned out, Molly truly has become my cat. She wanders into my office while I'm writing, demanding to be petted, and then sits on my lap and under my chair as I write this stuff. Once she hops off my lap, she only wants a few strokes every few minutes to feel appreciated.
Molly generally chooses to live in our basement. She's a good mouser, and in an old house with several breaks in the foundation, that's a good thing. She seems most at home, other than sleeping on our bed, lying on dirty clothes downstairs in the laundry room.
Update:
We awoke this morning to find a fresh covering of snow on the ground. Total accumulation was less than two inches, but that's a start.
Thursday, February 11, 2016 - Starting Broccoli
I like to transplant our broccoli and cauliflower into our garden during the first week in April. Over the last eight years, that planting has been done as early as March 24 and as late as April 22. But around April 7 is our target date. By then, the danger of a really hard frost is past, although we may still have some light frosts that broccoli and other brassicas can usually survive. The ground often is dry enough by then for any soil preparation that might be necessary. Since we limed and tilled in a cover crop of buckwheat last fall and mulched the site for our broccoli for this year, soil prep won't be an issue. We'll just pull back the mulch and transplant when the time comes.
Looking at the calendar, April 7 is exactly eight weeks off. I like to have our brassica plants about six to eight weeks old when transplanted, so today was obviously a good time to get them started. I gave our slower maturing cauliflower a little head start by seeding them a week ago.
Last night, I sterilized a kettle full of potting mix, baking it in our oven for an hour or so at 400° F. I also made sure I had plenty of clean, deep #606 sixpack inserts for the planting. While we often use fourpacks to start many of our transplants, the deep sixpack inserts give the broccoli plants a little more room for root growth. (I quite honestly forgot about the deep sixpack inserts last week when starting our cauliflower. We have a bunch of them, brand new, sitting in a box on our dandy new plant room shelving.)
The actual planting is pretty easy. I fill the inserts (pots, or whatever you use) with sterile potting mix and water the cells with rather warm water. Then I fill out my plastic plant labels, one for each insert if all six cells are planted to the same variety (sometimes they're not, necessitating using a label in each cell).
I make a shallow indentation (around an eighth inch deep) in the center of each cell with my finger, place a seed in the depression in the soil, and lightly cover the seed with a bit more sterile potting mix. Some cells get an extra seed in the corner, as not every seed will germinate. That way, I have extra plants to fill in any cells whose seed didn't germinate.
Even though brassicas don't require light to germinate, I cover the planted tray with a clear humidome to hold in moisture. When the seed begins to germinate in four or five days, the plants immediately get light through the clear plastic, helping prevent them from becoming leggy and falling over. If space is available, I place the covered tray on a soil heating mat set to around 75° F. If not, brassicas germinate pretty well in temperatures from around 65° to 80° F. Today's planting went over our old soil heating mat with its wire grid base to keep the tray from touching the heat mat.
I started four varieties of broccoli today. Premium Crop and Goliath have both been good producing hybrids for us for years, spring and fall. Since Premium Crop seed is getting hard to find, I also started some Destiny and Green Magic hybrids as a test to see how well they do in our growing conditions. Eventually, I'm going to run out of our stored Premium Crop seed! As I wrote last month, I'd also like to try the open pollinated Umpqua variety, probably this fall. When I read about Umpqua, I'd already filed all of our spring seed orders for this year and wasn't willing to pay basic shipping charges for just one packet of seed. Of course, to try it this fall, I'll need to have the seed on hand by mid-June, as that's about when we have to start our fall broccoli transplants.
Since the growing conditions are all about the same, I also started some savoy Alcosa, Super Red 80, and Tendersweet cabbage seed today. And even though I've never grown a good crop of it, I also started a separate communal pot of Churchill Brussels sprouts.
The seed planted today was a mix of treated, coated, and untreated seed. When I have a choice and price isn't an issue, I usually go with untreated seed (early peas and sweet corn being exceptions). The coated seed is usually covered with an organic product to extend seed life. And the treated seed, if handled carefully, isn't a danger. I wouldn't recommend sprinkling Captan or Thiram on your breakfast cereal if you plant to live long enough to have Cheerios again in this life, but a thorough hand washing after planting makes me feel safe.
Our how-to story, Growing Great Broccoli and Cauliflower, covers how to grow broccoli and cauliflower, start to finish.
Rosemary
As of Tuesday, our pot of Rosemary wasn't showing any signs of life. Herbs can take a while to germinate, but even some of our slow-to-germinate parsley was coming up. So when I was at Walmart yesterday, I invested $1.44 plus sales tax for another packet of Rosemary seed. When I got home and was ready to plant, there was a single sprout of Rosemary up in the pot already planted. I went ahead and started another pot of Rosemary with the fresh seed and set the thermostat on our soil heating mat to 85° F. I recently saw that a West Coast Seeds' page recommended bottom heat of around 80-90° F. I also moved our pots of ungerminated geranium seed to the tray with the Rosemary. Since some of the geranium seed was started on January 6, I figure I might try a much higher temperature than I normally use for it and see what happens.
Starting seed in communal pots allows one to start a lot of seed in very little space and in a big hurry. Especially with extremely small and/or older seeds, such a practice is advantageous. But a day of reckoning does come when the plants reach a size where they need to be moved to individual containers.
Having planted all of our herbs in communal pots, the time to begin moving some of them to individual cells in inserts came today. Our dill plants were falling over in their pots and needed not only individual containers, but to be set lower in the soil to correct their weak stems. Our thyme was actually still pretty small, but very crowded, as I'd used a lot of seed to compensate for using old seed.

The dill got moved to deep sixpack inserts, while the thyme went into fourpack inserts. While I set the dill much lower in the soil than it had been in its communal pots, the tiny thyme plants went in at the same level they were in their germination pots. The thyme actually moved with a bit of soil on the roots. Unfortunately, the dill roots didn't retain any root ball soil.
I'm hopeful the dill will make it, even with the bare root transplanting. If not, I retained the unused plants in communal pots, just in case. A bright note was that some of the dill plants had already begun to put on their first true leaves.
The transplanting came to a premature end, as I ran out of sterilized potting soil. I still have pots of catnip, oregano, parsley, and rosemary that need to be split up, so the job isn't done quite yet.
Wednesday, February 17, 2016 - Herbs Transplanted
I finished up moving tiny herb plants from communal pots to inserts this morning. I had catnip, oregano, parsley, and rosemary to transplant, along with a couple of pots of vinca. All but the catnip went into standard fourpack inserts. The catnip got a deep sixpack insert. I also remembered our catnip disaster of two years ago and put both the sixpack and pot of leftover catnip on the top shelf of the plant rack.
When moving a tiny Greek oregano plant to an insert cell, I was surprised at the explosion of aroma it released. It made a rather tedious job a bit more pleasant.
Other than the catnip, the leftover herbs in communal pots went to the bottom shelf of our plant rack.

Managing Plants Under Lights
As we move plants started in communal pots into individual pots and four- and sixpack inserts, space under our plant lights becomes an issue. The plant rack I constructed many years ago can accommodate twelve standard 1020 seed flats under six, four foot fluorescent shop lights.

Until today, just the top two shelves were lighted, as I arranged and rearranged plants in their trays to conserve space. But with another bunch of herbs transplanted into inserts, the bottom shelf had to be opened up. It had been serving as a dark area for dormant gloxinias. They got moved to a dark corner of our basement. A pleasant surprise there was that two gloxinia plants had broken dormancy and put on some tiny leaves. I transplanted both of them into six inch round pots.
With a host of other vegetables to start, we'll be fighting space under our lights until the weather warms enough to begin using our cold frames to shelter and harden off our transplants. Several years ago, I began using our unheated sunroom as an overflow for the hardiest of our transplants. It currently has twelve sage plants overwintering on top of bookshelves by the south facing windows, plus a few gloxinias. On extremely cold nights (<10° F), I move the oil heater from my office into the sunroom to prevent the plants from freezing.
The sunroom shelves can accommodate six seed flats, but even then, we sometimes run short of space. In the last two years, we've found that we can successfully hold plants for a week or two on our dining room table by our large bay windows. But with tomatoes, peppers, melons, lettuce, and more flowers yet to start, things will get very tight, very soon.
Our biggest space grabbers are our melon transplants, geraniums, and flowers in hanging basket pots. I start our melons, two to three plants each, in 4 1/2 inch pots where they stay until transplanted into our East Garden. Our geraniums have to be moved from their three inch pots to 4 and 4 1/2 inch pots to keep from stunting the plants. And our ten inch hanging basket pots with their wandering jews, petunias, and such, take up an enormous amount of space.
For gardeners with similar problems, a heated hotbed or small greenhouse might prove to be good solutions. I'm old enough that I really don't want to change my growing practices, although I am going to put together a second, PVC cold frame next month. I've been tripping over the parts for the new frame for two years now, so it's time. Also, some very fat mice moved into the ten foot PVC sections stored on our back porch last fall for a short time, feasting on the bird seed stored on the porch.
Thursday, February 18, 2016 - Spraying Fruit Trees
When pruning our apple trees late last month, I noticed lichens growing on both our Granny Smith and our Stayman Winesap trees. The Granny Smith had just a few blotches on its bark, but the young, dwarf Stayman Winesap had lots on it for its size. While lichens themselves won't hurt the trees, they may be a sign that something more serious is going on. Lichens were the first signal something was wrong with our old, standard Stayman Winesap apple tree. Sooty mold followed the lichens before fire blight eventually killed the tree and almost took the Granny Smith with it.
While I learned a lot in losing the Stayman Winesap tree, do note that I'm totally out of any area of expertise here.
Non-chemical corrections for lichens can be as simple as rubbing them off the bark with a gloved hand or soft brush. I tried that when pruning the trees without success. This morning, it worked a bit better, possibly because the temperature was above freezing. Poor air circulation is usually listed in cooperative extension articles among the causes of lichens growing on a tree. We've already addressed that one as best we can by pruning the trees. Waterlogged soil can also be conducive to lichens and can figure in poor tree growth and performance. I really doubt our soil is waterlogged, and even if it is, there's not much one can do about that. I do, however, plan to drench the soil this spring with Serenade biofungicide. And general soil fertility obviously has a lot to do with a tree staying healthy. Because over fertilization may have been an issue in losing our old Stayman Winesap tree, I've not fertilized our apple trees in several years. I recently picked up some fruit tree spikes
to use very sparingly under our fruit trees this year.
This morning, I got out early to work the apple trees. I'd been waiting for a period of days when temperatures would remain above freezing, no rain was predicted, and wind speeds wouldn't be too great. The next few days are supposed to be warm and dry, although we have a lot of wind predicted. Getting out early today before the wind picked up made spraying possible.
After rubbing off what lichens I could, I used an old cleaning spray bottle to apply a spot spray of Copper Fungicide on the worst areas of infection. Copper fungicide is the product most often recommended for preventing lichens and other fungi related problems. It may not kill the lichens, but it should prevent further expansion of them.
After the spot spray, I mixed copper fungicide and dormant oil in our gallon hand sprayer. The dormant oil can smother insects and insect eggs overwintering on tree bark. Both apple trees got a liberal application of the two products. I worked pretty hard to try to cover every branch and twig of the two trees.
Even though both products sprayed are considered organic, I wore a hoodie, glasses, a face mask, and gloves during the spraying. Copper sulfate can be a skin irritant. After spraying, all the clothes went into the washer and me into the shower. Despite using a face mask, I still could slightly taste the dormant oil on my lips before washing!
Depending on weather conditions, I'll probably repeat the spraying at least one more time before the apple trees bloom.
Coffee Cups and Egg Shells
I've almost saved enough coffee cups to use as cutworm collars for our transplants this spring. I start saving wax paper cups through the winter and then cut the bottoms out of them at planting time. I plant our brassicas and peppers in them, leaving the cups in the ground until the plants' stems have toughened up enough that cutworms can't hurt them (about a week to ten days).
I mention this use here, as there's still plenty of time to start saving those used coffee cups. We get our cups two ways, in Dixie Grab N' Go Hot Cups & Lids
, more for the lids which we wash and reuse than the cups. Most of our cups come as Dixie 12 oz PerfecTouch Hot Cups
from Sam's Club
in bulk.
We're also still saving egg shells. We rinse, dry, crumple, and freeze the shells until we have enough to grind them into powder in an old coffee grinder (that is reserved for garden use only). I plan to use the ground egg shells to add calcium to the ground under our tomato and pepper plants this season. Even with some added calcitic limestone under our plants, we still have some blossom end rot in our tomatoes and peppers. Rather than adding more lime which could possibly sweeten the soil too much, I'm going to see if egg shells lessen or eliminate the blossom end rot.
It was predicted, but still a surprise this morning to hear the wind howling outside. I'm glad I got our apple trees sprayed yesterday, as it would have been impossible in today's 30-50 MPH winds. Fortunately, the wind is supposed to calm a bit over the weekend with predicted high temperatures in the 50s and 60s.

After chasing down our big trash can which had blown away in the wind, I stayed inside most of the day, working on little projects. Our wandering jew plant in the kitchen had become so lush in its growth than it needed to be cut back today. Making coffee or watering the egg carton petunias in the window behind the plant had become difficult.

After deciding just how much I wanted to cut the plant back, I went to work with a good pair of kitchen shears. I ended up with a large pile of cuttings, some of which I put to good use. I trimmed growth tips around 4-5 inches long, stripped all but the top leaves from them, and plopped them in a couple of glasses of water to form water roots.

The previous occupants of one of the water glasses got dipped in Clonex Rooting Gel and set in a ten inch hanging basket pot. Most cuttings I root go into some kind of individual pot, as some will root and others won't. But with wandering jews, they're almost certain to all root, so they went into their final pot.
Having cut back the trailing plant that was taking over the kitchen window, it was easy to see that a few of our egg carton petunias were ready for larger growing quarters. I moved four of the Double Cascade petunias into a fourpack insert and placed it under our plant lights.

I lost a good friend today. Apple Distinguished Educator Donald R. Smith went to be with the Lord this morning. I never met Don in person, but became close web friends with him through email and phone conversations that started via this web site. Many of the postings here over the last few years were first floated by Don for his sound opinion and advice.
Besides being a great educator, Don was a terrific gardener. When he lived in New Jersey, Don grew great crops in containers on his deck, as most of his back yard was occupied by a swimming pool and plantings of milkweed to feed migrating monarch butterflies. He had recently moved to Taylors, South Carolina, and was happily anticipating having a regular garden plot in his new back yard. Unfortunately, on the day that he and his wife, Natalie, closed on a gorgeous new home, his doctors gave him the bad news that he had, in his own words, "maybe two weeks, maybe two months, but definitely not two years" to live.
Don handled the bad news with his characteristic evenness. He said, "I won't get to have my garden, but Natalie and the kids (son Marty and his fiancé, Jen) will have a great home to live in. I'll look down on them with Jim Crockett from heaven."
Rest in peace, Don. We'll miss you.

When I took our daily "splash shot" from our sunroom window this morning, heavy fog enveloped our garden. In less than a half hour, though, the sun had burnt through the fog. Both views were pretty in their own way.
The howling winds we experienced yesterday have abated somewhat, and it's supposed to get up to around 70° F this afternoon! With the ground now thawed and rain predicted for overnight, I decided to go ahead and apply a soil drench of Serenade biofungicide around our apple trees. Other than the lichens I wrote about on Thursday, our apple trees are in fairly good shape. But we've had good luck using Serenade with other crops to prevent fungal diseases, and I thought the application couldn't hurt. I needed to finish using up an old bottle of the product and have two more on order through an eBay vendor (slightly cheaper than Amazon).
Before I used a watering can to apply the stinky Serenade around the fruit trees' drip line, I hammered in some fruit tree spikes around the base of the trees. The dwarf Stayman Winesap got the recommended two spikes for its small trunk size. While the Jobe's package instructions suggested five spikes for a tree the size of our Granny Smith, I went with just four. Over fertilization may have played a role in our loss of our standard Stayman Winesap years ago to fire blight disease. The Granny Smith survived the infection, but only with several severe prunings that set it back years. I also used Fire Blight Spray
then, which contains the antibiotic, Streptomycin, to fight the fire blight. I highly recommend folks with fruit trees keep a jar of that product on hand, just in case.

We're having another wonderfully warm day today. While not as warm as yesterday (73° F), it's sunny and in the upper 50s today. Overnight, we had gentle rain with a bit of thunder and lightning, producing a half inch of welcome precipitation. Even with the rain, we're already about three and a half inches behind annual precipitation averages for the year. But we do have rain and possibly some snow predicted this week. And since I had applied a soil drench of biofungicide around our apple trees yesterday, I was especially glad to have the rain, as it is needed to soak the drench into the root layer of the soil.
Annie and I were talking in my office around midnight when the rain began. I had a window open in the next room, and we both found the sound of the rain rather pleasant.
I was going to start some milkweed plants yesterday, but found that one of the seed packets suggested a week or two of stratification for the seed to germinate well. So the seed packets went into a ziplock bag and are in the fridge for a few days. I also need to start some early lettuce and a bunch of flowers in the next few days. We'll want to get our alyssum, dianthus, impatiens, marigolds, more petunias, shasta daisies, and snapdragons going soon. I'm also still wondering if I should try growing celery again this year. I haven't had much success with it in the recent past, more because of my poor care than anything wrong with the celery variety.
If you're considering starting some of your own transplants and wondering when to do so, here are a couple of links that may prove helpful:
Reminder: Burpee continues to offer free shipping on any size order through February 29, 2016 with promo code B1FA!
1800flowers.com


Deal of the Week
Exotic Breeze™ Orchids - $34.99!
(Offer Ends 02/26/2016 or While Supplies Last)
The brassicas I started on February 3 and 11 needed some attention today. Some of the plants had gotten a bit leggy and required being dug up and placed lower in the soil. As long as one doesn't pinch or severely bend the stems, brassica starts tolerate such abuse pretty well.
Other cells had multiple plants growing in them. I often drop an extra seed here and there to be used to fill cells that didn't germinate. I'd also gotten a bit clumsy with the seed, especially with the cabbage, spilling far more seed than necessary in some cells.
One could actually dig up the cells with many plants growing in them, separate the plants, and re-plant them all in individual cells if one wanted more plants. With all the cells seeded producing good plants, we have all the broccoli, cauliflower, and cabbage plants we'll need this spring. So part of my job today was to go in with scissors and snip off the extra plants at soil level. Pulling the unneeded plants could damage the root system of the remaining plant that I wanted.
After the thinning and re-setting of plants, both trays got bottom watered with lukewarm water.

We have one last beautiful day today before it gets wet and cold again. I'm totally wasting the good weather doing laundry and writing here instead of getting outside.
After considering and rejecting the idea last month of upgrading my camera body, I gave in a few weeks ago. With considerable encouragement from my wife, I upgraded my old XSi to a new Canon T5i. What pushed me over the edge was a camera battery that ran out of juice after around 300 shots, far short of the 1500 it used to support. While new batteries would have been cheaper, I knew the old XSi body was showing its age. In time, it will go back to Canon repair for a thorough cleaning and adjustment.
The new camera body is a tad (2 ounces) heavier than the old one, but with my rather heavy Canon EF-S 15-85mm
lens, actually feels a bit lighter when hanging around my neck from its camera strap. Annie suggested the feel might be due to better balance between the body and lens, and I think she's right.
My upgrade jumped over the Canon T1i through T4i models, but I still bought one model behind Canon's latest and greatest, the T6 series, and saved several hundred dollars that way. The T6's have a lot more resolution and Wi-Fi, but for the money, those features just weren't worth it.
I've already noticed an almost imperceptible improvement in images with the new camera body. While its built-in flash has the same guide number as the old model, I'm getting better flash images with the new setup. The new body also supports video, which I actually haven't even tried yet!
So now I'll be starting the new gardening season with a new hip and a new camera!
We're having one of those nasty winter days today that just seem to come from time to time. It started raining about midnight last night and hasn't quit since. Standing water surrounds our raised garden beds and out in the adjacent farm fields. The temperature is steadily dropping, the wind is gusting over 20 MPH, and we have a forecast for several inches of snow. A bit north of us, the forecast is for 4-8 inches of snow with winds that have caused a blizzard warning. Our current weather radar looks like a pink (freezing rain) beast about to consume our area.
The good news in all of this is that we may have high temperatures in the 50s or more by the weekend, so the snow won't be on the ground all that long. The bad news in that is that when I drove to a dental appointment this morning in a nearby town, there already was a lot of flooding.
I'm really not doing any gardening today, but I am getting ready to make some Asiago Cheese & Tortellini Soup. It's one of those dishes that warms the innards on a nasty winter day.

Well, the beast missed us, and we ended up just getting a lot of blowing snow with almost no accumulation. The rain and snow brought our monthly precipitation total to 2.18", just a bit shy of the monthly average for February. Folks thirty miles north of us ended up shoveling around six inches of snow out of their driveways.
Seed Savers Exchange Annual Yearbook
Our copy of the Seed Savers Exchange 2016 Annual Yearbook arrived in the mail today. Ours came in late, as I had to contact SSE to get our copy. Apparently, a number of copies didn't do well in the mail and were returned in pretty bad shape to SSE with mailing labels missing.
The Annual Yearbook is a compilation of all the vegetable varieties preserved by SSE members and offered to other members. All of the listings are open pollinated, of course, with many being true heirloom varieties not available anywhere else. The yearbook also includes member listings for fruits, berries, and nuts, grains, herbs & spices, and flowers.
Our listings in the yearbook include Earlirouge, Moira, and Quinte tomatoes, Earliest Red Sweet bell peppers, Alma and Feher Ozon paprika peppers, and Japanese Long Pickling cucumbers. (Links are to the SSE online yearbook.) I was pleased to see that other SSE members were preserving and sharing seed from all of our saved varieties, other than Earlirouge tomatoes and Japanese Long Pickling cucumbers. I think I have the last two pretty well covered with free seed I've sent to Senior Gardening readers and various seed libraries in the midwest. And I received an email this morning from "Tony in NC," saying the ERS seed I sent him had germinated at 90%!
The yearbook isn't like a good novel or non-fiction book, being plant variety listings almost cover to cover. But for folks looking for an obscure vegetable variety, it's the place to go. I found and ordered some Umpqua broccoli seed in the yearbook, something I'd missed ordering with our commercial seed orders last fall.
Gloxinias Breaking Dormancy and One Ivy Leaf Geranium
When I checked our dormant gloxinia plants this afternoon, I found that seven more plants were showing signs of growth. Plants that were already in six inch round pots got some fresh potting mix around their root ball. Plants in smaller pots got transplanted to the next size larger pot, giving them some fresh, new potting soil. As we had bug problems in our plant room last year with the gloxinias, I added some systemic insecticide granules
to the fresh potting mix for each plant. It's definitely not an organic control, but we're also keeping our gloxinias in the sunroom, segregated from our vegetable transplants under plant lights in the basement.
I also had one Tornado ivy leaf geranium to move from the germination pot to its own, individual pot. It's the first of that type of seed to germinate, making me guess that I got a packet of hard seed.

Just for the Fun of It
Our trailing petunias growing in egg cartons on our kitchen windowsill have begun to grow fairly rapidly. I think they were slowed down by being on a rather cool windowsill. With some warmer weather outside, they're likely to outgrow their egg carton cells fairly soon.
Starting petunias in egg cartons is obviously a novelty. It necessitates the extra step of eventually moving the plants to individual pots (or insert cells) when they outgrow their small, egg carton cells. But the egg cartons fit perfectly on a sunny windowsill...and it's one way my mother used to start plants indoors. I really enjoy the month or so each winter when we have the petunias growing in our kitchen.
It appears that we're going to finish the month of February with several days of unseasonably warm weather. It's in the 50s today and supposed to be a good bit warmer tomorrow. While there's a chance of some snow next week, our ten-day forecast includes six days predicted to be above 50° F! Maybe Punxsutawney Phil didn't see his shadow on Groundhog Day.
Wanting to do something outdoors today, I walked out to our two apple trees to see if our spray of fungicide had done anything to the lichens growing on the trees. It appeared that there were fewer lichens present on the larger, Granny Smith tree today, but the dwarf Stayman Winesap still had lots on it.
New on the Granny Smith tree trunk were a bunch of regularly spaced holes! While we have red bellied woodpeckers here year around, they've never bothered our apple trees in the past. When I checked online, I found a good article that suggested migrating yellow bellied sapsuckers (a type of woodpecker) might be responsible for the damage. That let "our" woodpeckers off the hook. And besides, they seem to prefer stealing dogfood out of the dogs' dishes.
After documenting the damage with my nearly ever present camera, I sprayed the damaged area along with the remaining lichens with copper sulfate fungicide. Some other online sources recommended wrapping the tree with various materials to prevent further damage. I chose to just go with the spray for now, hoping the birds have moved on, and the holes can heal naturally.

Sunday, February 28, 2016 - A Few Words About Frost Dates
Having your transplants nipped by a late spring frost is something we gardeners seriously try to avoid. A lot of work and investment in transplants can be damaged or entirely wiped out by just one near freezing or frosty night. Likewise in the fall, the first frost of winter can effectively end ones gardening season, often prematurely, with days or weeks of nice growing weather following before wintery weather really sets in.
NOAA's National Centers for Environmental Information, formerly the National Climatic Data Center, provides gardeners a wealth of historical data that can help avoid planting too early or starting crops in summer that won't mature before a killing frost. The tables provided, however, often supply too much information in a range of percentage predictions that can leave data challenged folks a bit confused.
Fortunately, finding simpler frost information is fairly easy. Over the last few years, I've relied on a page from the Dave's Garden site to remind me of when our last and first frost may occur. One simply needs to type in their zip code, and the site gives a page with ones local frost information at the top, followed by several tables from NCEI and a good explanation of how to use them.
A quick check last evening for our 47882 zip code produced the clear statement, "Each winter, on average, your risk of frost is from October 17 through April 14." Because the results are for nearby weather reporting stations, the dates given may be off a little bit, but they give one a good starting point to work from.
Years ago when I started gardening in Indianapolis, I called the county extension office to find out our frost dates there. A wise extension agent gave me the easy to remember information, "10/5 and 5/10," for October 5 and May 10. I've remembered the catchy info, but have modified it for our use here at the Senior Garden, somewhat southwest of Indy, using rather conservative dates of October 15 and May 1 for our area. The May 1 date is especially conservative, as I really want to avoid getting all the transplants we somewhat painstakingly grow ourselves getting zapped by a late spring frost. That fall date is a really iffy number, as we've not had our first frost some years until late October or early November. But we've also experienced frosts in early October.
Adding just a bit of confusion to the issue is the question of what is a killing frost. There are rather mild frosts that many garden plants can survive, as opposed to a killing frost that slams the door shut one ones gardening season. That's why the government tables give a range of temperatures such as 32° F, 28° F, , and 24° F that sorta stand for the range of a light frost to a killing frost. The middle temperature of 28° F is important to us, as that's about as low as our floating row covers, hot caps, and cold frames can go in protecting plants under them from freezing.
One last nugget of information from the Dave's Garden page is a statement just above the data tables: "Your frost-free growing season is around 186 days." Data for your region will vary, of course. But such a statement can quickly tell one that you're probably not going to successfully grow cotton (180-200 days-to-maturity) in west central Indiana, but can grow a lot of vegetables that fit well within that 186 day growing season.
Warm, but Windy
We're having another wonderfully warm day today, although the wind is absolutely howling. A weather service advisory noted, "Winds will be strong out of the southwest today associated with an approaching low pressure system. Sustained winds of 20 to 30 mph with gusts of 40 mph can be expected across central Indiana." For folks like us living close to a geographical feature like Merom Bluff, you can add about 10 mph to those figures for the wind!
Nevertheless, I enjoyed being outside in the bright sun, despite having to chase down dogfood bowls that had departed on the winds. I have the furnace off and a couple of windows open, even though it's around 66° F. It feels good.
When I took our daily splash shot from our sunroom window, I tipped the camera down a bit to capture a shot of two of our four dogs. Daisy and Jackson were stretched out, napping in the warm sunlight.
I've also noticed over the last week that our lawn, which had totally browned out this month, is beginning to show a touch of green again. Maybe we will have an early spring.

Monday, February 29, 2016 - February Wrap-up
1800flowers.com


Deal of the Week
Assorted Roses & Peruvian Lilies - $29.99! (Offer Ends 03/03/2017)
We're winding up what has to be one of the milder Februaries on record for this area. We've not had a really deep snow, but finally got some good precipitation, mainly as rain. Daily high temperatures have been in the 60s several times, and we've not had a sub-zero night!
Even with the mild weather conditions, outside work in February is pretty limited. I did finish cleaning some pots and inserts using our garden hose on a particularly warm day. On another such day, I sprayed our two apple trees with fungicide to ward off lichens and dormant oil to smother insects and insect eggs overwintering on the trees' bark.

Transplants
I grabbed my camera and tripod and headed for the basement yesterday afternoon to document where we are with our transplants.
Onions:
We have two very healthy trays of onions growing. I seeded the first tray on December 20 using seed leftover from our 2014 onion trials. I was pleasantly surprised to find that all but one of the seven varieties seeded produced plants. Using onion seed over a year old is pretty risky.
Our main planting of onions with fresh seed was done on January 22. Even with new seed, I had to go back and reseed some bare spots in the rows to get a full tray of plants. But both trays of onions are now doing well. They had grown so fast that I had to trim them twice to keep them from getting leggy and tangled. Make that three haircuts, as I trimmed them again after taking the photo at left.

Herbs:
All of the herbs we started in communal germination pots on January 29 are up. I've moved some from their germination pots to individual cells in inserts (two trays on left). The leftovers (tray on right) are still crowded in their original pots as insurance in case some of the transplants fail. I'll need to harden my heart soon and get rid of the extra herbs in communal pots, as we'll need the space under our plant lights. (If you live close and want to pick them up, drop me an email.)
Some of the herbs are still wee, tiny things, while others have taken off. We'll need to start some basil and paprika peppers in March. And the sage plants I started late in the season last year and didn't get into the ground are still alive, overwintering in our sunroom.
Brassicas:
I started three varieties of cauliflower on February 3 and four varieties of broccoli and some cabbage on February 11. All germinated well, although I did have to reset a few of the plants lower in their cells, as they'd become a bit leggy (weak in the stem). Giving the cauliflower just a week's head start really shows in the photo at left. The cauliflower is at the rear of the photo.
A bonus today was that three Brussels sprouts plants were up from some way too old seed I'd started. The plants were big enough to be transplanted to a fourpack insert, as they'd already begun to put on their first true leaves. Getting any plants out of the old seed was gratifying, although the poor plants are probably doomed anyway. I have never been able to keep the bugs off our Brussels sprouts plants and end up with sprouts riddled with worms and worm holes.

Geraniums:
We now have lots of baby geraniums growing under our plant lights. Pushing things a bit (again?), I used geranium seed purchased in 2014 for most of our main seed geranium plantings. Out of forty-nine Maverick Red and Orbit Mixed seeds started in January, thirty-one have germinated and produced viable plants so far. That's about a 63% germination and survival rate, a low figure that reflects using seed about a year older than I'd normally use. Interestingly, the Orbits germinated far better than the Maverick series. Our packet of ten Tornado ivy leaf geranium seeds has only produced one plant so far.
Many of the geraniums are almost ready to be transplanted into four or four and a half inch pots. A few late germinating plants are still babies and will remain in their three inch pot homes for a while. Once the geraniums get moved to larger pots, they will go to our sunroom. It's cooler temperatures slow the growth of the plants, producing sturdier transplants.
Petunias and Vincas:
Our first plantings of petunias and vinca died when I moved them off the soil heating mat a bit too early. A second planting of petunias for hanging baskets are growing very slowly in their egg carton containers on a kitchen windowsill. The west facing window only catches bright light in the afternoons. It's also a rather cool spot when the sun isn't on it, although it heats up enough with the sun on it to require nearly daily watering of the tiny plants in their limited amount of soil. In just the last week or so, the petunias have seemed to accelerate their growth rate. I'll need to move them from their tiny egg carton cells to fourpacks in a couple of weeks to continue good growth. Since fourpacks don't fit on our kitchen windowsill, the petunias will then go under our plant lights, but I'll miss seeing them growing on the windowsill.
Our second round of vinca seed is still emerging. Vinca can take some time to germinate and then grows fairly slowly. That's why we start it early. The effort is worth it, though, as the shiny leaved plants produce an abundance of blooms in our garden. I've already moved some of the early germinated plants to fourpacks, but keep seeing more sprouts in the communal pots I started the vinca in.
Also on our kitchen windowsill(s) are cuttings from our wandering jew plant. They're rooting in water before getting some rooting hormone applied and being moved into sterile potting mix.

In the Sunroom and Elsewhere:
I had to pinch off bloom spikes yesterday from four of our twelve sage plants that are overwintering in our sunroom window. While not quite at its six tray capacity, the sunroom is quickly filling up with plants. Besides the sage, there are some old gloxinias that really should have gone dormant by now, and some other gloxinias that have just broken dormancy. Things will get really crowded when I begin transplanting geraniums to larger pots and moving them to the sunroom bookshelf.
When our plant rack and the sunroom eventually fill up, and it's still too cold to move plants outside under a cold frame, we use our dining room table by our large bay windows for the plant overflow. I still have room for two more trays of plants under our plant lights and another two trays in the sunroom. But we're also heading into the time when we start tomato, pepper, melon, and squash transplants, which all take up lots of space. The melon and squash transplants are really space hogs. Since they don't like being moved around to new quarters, we start our melon and squash two to three plants each in four and a half inch pots. They remain in those pots until we transplant them into the garden.
Winding Down
I spent about two hours yesterday doing the photography and writing this posting. Taking the photos of the transplants on the plant rack required moving the trays to a good location for imaging under our plant lights. Doing so brought to my attention some jobs that needed to be done, such as haircuts for onions and transplanting the Brussels sprouts. Moving the trays around also gives the plants a little different lighting, as the trays didn't go back into the same spots, and I also adjusted the plant lights to be just above the tallest plants under them.
Even with some care, I still botched the shots of the geraniums. I commented to my wife, Annie, yesterday that I didn't realize that geranium leaves were so reflective. Even with a good bit of "burning in," the geranium shot is overexposed. I was just too tired when I got done to redo the shot, even though I really enjoy the photography and writing.
All in all, we've had a very good month with our plants.
Thanks!

A special thanks goes out to readers who have taken the time to click through one of our ads or the listing of our Senior Gardening Affiliated Advertisers when making online purchases. We don't get rich from the small commissions, but it all helps when living on a pension and Social Security.
Contact Steve Wood, the at Senior Gardening