Wednesday, September 2, 2015 - Pickles
We received a half inch of rain yesterday. That's definitely not enough to correct our current dry soil conditions, but it sure will help.
With thunderstorms outside yesterday morning, I got busy making a batch of bread and butter pickles. I'd been saving cucumbers for the pickles for a week or so. It's a good thing I did, as many of our cucumber vines have collapsed.
I used the same pickle recipe out of our old (©1969!) Better Homes and Gardens New Cook Book that I've always used. The current BH&G online recipe for Bread and Butter Pickles is just slightly different. I added a red bell pepper to the recipe to give it some color contrast. I also used one Red Zeppelin onion along with the sweet Walla Wallas to add color.
I cut enough cucumber slices to make twelve pints of pickles according to the recipe, but only ended up with eight pints canned. Maybe I squished the pickles into the canning jars a bit more than I should have. Of course, the real test for bread and butter pickles comes when I open a jar and sample some.
Spinach
With no rain this morning, I picked a little of the spinach I'd intended to pick yesterday. I didn't do much damage to the spinach row, picking just five or six feet of the fourteen foot row. There was some moderate bug damage to some of the spinach leaves, but not overwhelming. I don't like using pesticides on leaf crops, so I just have to put up with the bug damage that organic controls can't handle.
The now washed and stemmed leaves will serve as a spinach salad with our dinner tonight. I'll add poppyseed dressing, hard boiled egg, mandarin oranges, feta cheese, and croutons to finish the salad. Beyond salads, we like to use fresh spinach in alfredo sauces and the like. One of my absolute favorite dishes is shrimp portofino mixed with fettuccine over fresh spinach leaves. Of course, I have an appointment with my heart surgeon next week who will want to check my cholesterol, so I'll probably be sticking with just spinach salad until then.
Bean Blossoms!
When picking spinach this morning, it was impossible not to notice that one row of our green beans seeded on July 31 are beginning to bloom already. While a week of predicted hot weather with highs at 90o F or above each day may delay the plants setting pods, we're obviously going to beat the first frost with our green beans.

As mentioned earlier today, our cucumber vines are now in pretty sad shape. Dry weather, an insect infestation, and just plain old age have done in many of the plants. But a few of the Japanese Long Pickling cucumber vines are ripening a few cukes and even putting out some blooms.
Since I'm not in any hurry to renovate this raised bed, and especially with tomato plants on either end of the cucumbers still producing, I'm going to let the surviving cucumber plants ripen as many cukes as possible. With a small batch of bread and butter pickles already put up and stored in our basement pantry, I can use any cucumbers we now get for occasional table use, but more for seed saving for next year.
The raised bed the tomato and cucumber plants now occupy will be used for garlic to be planted in October. It may seem premature to have garden plans already under way for next season at this time, but it's essential for us to do so to maintain proper crop rotations.
At this point, the plans are all pretty rough and are all tentative. But I've already mapped out our two narrow raised beds, our main raised bed, and even our East Garden for next season. I still have no idea what we'll be growing in our three outlying isolation plots. There almost certainly will be changes made to the plans along the way, but getting a general plan in place gives me an idea of what I can do with our garden plots the rest of this season.
Friday, September 4, 2015 - Hot and Dry
We're still in a stretch of very hot, dry weather here. Daily high temperatures in the 90s (F) with the heat index getting into the 100s in the morning hours make gardening not so much fun. Fortunately, we're pretty well caught up on gardening chores, getting what little needs to be done completed early in the morning before the heat sets in.
Our main raised garden bed is shaded at this time of year until noon. That may work for us in this dry weather, allowing the crops a bit of relief before the scorching afternoon sun sets in.
I sprayed several crops Wednesday morning and again today with the biological, Thuricide (BT). The rain we had on Monday probably washed off any protection remaining on our plants from the last application. While our kale hasn't suffered any significant bug damage recently, our broccoli and cauliflower have a number of holes in their leaves from insects. I even found one worm visible on a broccoli leaf. A few white cabbage moths flitting about the garden triggered the second spray this week, this time including our rows of green beans that the moths seemed attracted to. While I'm not sure it will do anything for them, I also sprayed our lettuce and spinach plants.
Before spraying, I picked a bit more spinach today. When I got inside with it, I decided to boil it instead of having spinach salad again. But of course, spinach boils down a lot, so when I went to the grocery today, I also picked up a can of Popeye Spinach
to supplement what I'd picked. I couldn't pick the rest of our row of spinach, as I'd just sprayed it. Even with biologicals, one needs to leave a day in between spraying and picking.
Behind our row of spinach is a small patch of lettuce, some of which is almost ready to pick. We have a few lettuce transplants in flats on the back porch, and our next seeding of lettuce is doing well under plant lights in the basement. Half of the half flat was seeded to sage, as ours all got mowed down this summer.

Gloxinias
After some rough times when I was only minimally able to care for the plants, our gloxinias are coming back into bloom. They didn't get watered as much as they should have during that time, and got really scraggly just as they were about to bloom. So when I was better and able to work the plants, I hardened my heart and pruned them back almost to the corm. We lost a few plants from that treatment, but most are now forming buds or actually starting to bloom. Yippee!
The pale pink gloxinia in the photo above is a decendant (or sibling) of the plant that produced my current, favorite gloxinia photo.
Tidying Up the Site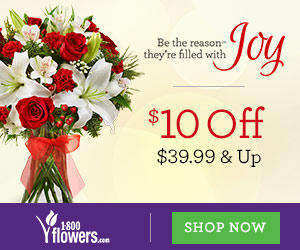 As I mentioned on Tuesday, I've been trying to finish a feature story about growing ones own transplants this week. Doing so involves visiting a lot of our archived blog pages to select the best images available, as well as scouring my separate hard drive of garden images. As I visited the old web pages, I was reminded that I'd put off correcting a number of issues on those pages on the site. Our Google search engine had ceased to function correctly on some of those pages, although I'd corrected the change in code on our more recent pages. Our links bar at the top and bottom of our pages needed updating, and there were lots of old ads that were no longer valid.
I quickly found that my version of Dreamweaver wasn't capable of doing global site changes for many of the things that needed fixing, so I moved to working by site section. That, of course, allowed me to miss some things that needed fixing. I think I chased down the last pages that needed updating this morning.
The Google search at the top of each page should now work properly, yielding search results from Senior Gardening.
Free shipping on any size order through Monday, September 7, 2015. Use promo code LDAY15.
Saturday, September 5, 2015 - Chicken Broth
Our house is filled today with the pleasant aroma of chicken broth. I'm taking advantage of a special a local grocery ran this week on bone in, skin on chicken breasts. We fillet and freeze the chicken breasts and tenders. The rest gets boiled and boned to be used in Chicken Salad, Asiago Cheese & Tortellini Soup, our very special Portuguese Kale Soup, and of course, good old chicken and noodles.
Despite the heat and dry weather, our main raised garden bed is doing well without much watering. It appears that more spinach and some lettuce will be our next pickings. I did bring in seven ripe tomatoes today, a far cry from the days in July and August when we often picked a half to a full bushel of tomatoes in a day. But with our vines wearing down, we're happy to still have fresh tomatoes.

Gloxinias
Today was watering day for our plants under lights on our plant rack. That also made it rearranging day, as even under lights, the light seems to vary from place to place. The pale pink gloxinia I saw in bloom yesterday turned out to be two such plants. The better of the two came upstairs to brighten our kitchen counter for a few days.
Other than a half flat of sage and lettuce plants, all three shelves of our plant rack now hold gloxinias. When we repopulated our gloxinia collection after losing all of our plants a few years ago to the INSV virus, I went a little overboard in seeding. Then I didn't have the heart to cull the plants as I should have. So we're going to have a lot of pretty plants coming into bloom through the fall. I plan to share a good many of them with some of my wife's co-workers. Since gloxinias have pretty well disappeared from florist shops and plant racks at stores, they seem quite the novelty to folks unfamiliar with them.
Quite frankly, I didn't know what a gloxinia was until we received one when our eldest son was born. That was forty years ago, and I've been growing the plants now for a little over thirty years as a wonderful hobby.
On Wednesday, I mentioned making one of the treats of the season, spinach salad. But sadly, I botched the photo of the spinach salad, getting it badly out of focus. Granddaughter Katherine and I picked spinach this afternoon and together put the salad together. (She didn't participate in the cleaning and stemming of the spinach leaves, however.)
Spinach plus poppyseed dressing, mandarin oranges, feta cheese, and hard boiled egg slices make the salad. While tonight's salad was good, both Annie and I thought it a little inferior to what we had Wednesday night. I attribute that to the spinach picked today being the last in the row that hadn't been picked. It was also a different variety and had just a touch of bitterness in it, probably from the recent heat we've had. But oh, my, is spinach salad a treat.
Monday, September 7, 2015 - Labor Day (U.S.)
Labor Day has always seemed to mark the end of summer and the last vacation day of summer. That's probably because of old, traditional school calendars that started school the Tuesday after Labor Day. With many schools now starting in August or even earlier, Labor Day becomes a welcome day off in the school year. The school for our youngest son's children in Minnesota still follows a traditional school calendar. His daughters start school tomorrow!
With our reduced garden area this year and our current dry weather, we're in a holding pattern, just waiting for rain and stuff in our fall garden to mature. About a year ago at this time, we were very busy harvesting, drying, and grinding paprika peppers to make ground paprika. We fortunately put up enough of it that what we have should last us until next season, as we didn't grow any paprika peppers this year.
Our food dehydrator will soon be put to use, though, as we have a lot of cull garlic to clean, dry, and make into garlic powder. Other than garlic powder, we find that we can grow and dry enough herbs and spices such as basil, oregano, paprika, and parsley to last us for several years, making annual crops of those items unnecessary. Even so, I really do hope to get a raised bed built next year around our shallow well to use as an herb garden. It's quite a treat when cooking to just go out and pick fresh herbs and spices.

Our rows of green beans have lots of blooms on them, but very few bees visiting the blossoms. I've not found any bean pods set on the plants as yet. I suspect the hot afternoon temperatures are having something to do with the beans not shedding pollen and thus, not attracting many bees. Of course, it could be that our local bee population is decimated.
Elsewhere around our main raised bed, our row of kale is looking pretty healthy. Like everything else, it could use a good rain to help it produce some leaf size for our first batch of Portuguese Kale Soup of the year. Some of our snapdragons are now in full bloom. Our snaps always suffer from being co-planted with other crops, only emerging in full bloom after the companion crop is harvested and its plants or vines pulled. We have more snapdragons growing amongst our cucumber vines that should shine once the cukes come out. And I noticed a lovely bloom on our Sugar Snap pea vines this morning. That's a crop I worried wouldn't beat the first frost when I planted it. But with blooms on a few of the vines, we should get a few of the edible podded peas this year, if not a full harvest.

I really enjoy gardening. I also love taking pictures of pretty things. Publishing Senior Gardening lets me combine two wonderful hobbies.
Hope you're having a great holiday weekend!
Wednesday, September 9, 2015 - Growing Your Own Transplants
There are lots of good reasons to grow your own garden transplants, and possibly almost as many for purchasing them at your local garden store. Over the years, we've gotten to the point where we grow almost all of the flower and vegetable transplants that go into our flowerbeds and garden plots. (I did buy one marked down, nearly dead Hosta plant at Walmart this summer.)
When all goes well, one may save a few dollars by growing their own transplants. But that isn't the biggest benefit of growing your own. Being able to choose from the amazing array of plant varieties from mail order seed houses opens up a whole new world of varieties that you'll never see at your local greenhouse, garden or discount store. Starting your own transplants also allows having them at an optimal stage for transplanting at just the right time.
When I began the how-to story Growing Your Own Transplants four years ago, I quickly realized that one could write a whole book on the subject. The late Nancy Bubel did (The New Seed-Starter's Handbook)! So I've tried in our new posting to boil the process down to the basics for folks wanting to get started growing their own.
Rain
We're finally getting some much needed rain today. So far we've received a bit over a half inch of precipitation with a light rain continuing to fall. The rain is spotty, though, as one nearby area is reporting just a couple of tenths of an inch of rain. About 30 miles south of here, folks got over four inches of rain.
Along with the rain, a frontal system is producing some very pleasant temperatures. We topped out at a high of almost 93o F yesterday, but should be quite comfortable with a predicted high today of 78o F. The forecast for the weekend calls for a taste of fall with highs of just 70 and 72!

We're enjoying a stretch of cool weather that should last through the weekend. Our high today won't quite reach 70o F, which is about ideal for working in the garden.
Peat Moss for Narrow Raised Bed
Today's big job was tilling our narrow raised bed that most recently had grown a lovely turndown crop of buckwheat. The soil level in the bed had dropped several inches over the last two years, requiring some new material to get the soil level back up to an acceptable level. When in town yesterday, I'd picked up two 3.8 cubic foot bales of sphagnum peat moss, which I calculated would raise the soil level a little over two inches. What I hadn't accounted for was the fluff value of tilling the bed, and it is now almost overflowing with soil and peat. Over the winter, it will settle a couple of inches.
Besides the peat moss, I worked in some 12-12-12 fertilizer to help the buckwheat break down and a good bit of lime to neutralize the acidic peat moss. After tilling, I topped the bed with a sprinkle of Milky Spore, as I'd found a few Japanese Beetle larva when turning the ends of the bed by hand. Those larva seem to be a favorite food of the local mole population, and Milky Spore is a good, organic control for the grubs.
The next time we mow, I'll rake grass clippings to mulch the bed for winter. In the spring, I should be able to just rake back the clippings to plant an early row of peas down the center of the bed.
Around Our Garden
With a bit of rain and cooler temperatures, our rows of green bean plants are now beginning to set on bean pods. And of course, with our extensive use of Milky Spore in our garden plots, I haven't yet seen a Japanese Beetle dining on our bean plants. Eventually, they will fly in from elsewhere.
When I seeded our row of Sugar Snap peas in late July, I really wondered if the crop would make it before our first frost. A few blooms several days ago encouraged me, and today, I found several pea pods on the more mature vines.
It will still be touch and go on getting a full harvest from the vines, as they're a 64-70 day variety. But even getting a few pods for the grandkids to pick and eat raw off the vine will be a minor victory. Having some for table use and freezing would be a smashing success!

Our row of Japanese Long Pickling cucumber plants are just about done for the season. I spent some time this morning clearing dead vines and immature, rotting cukes off the trellis. The one remaining live plant will be allowed to fully ripen the few cucumbers on it for seed saving.
Once the cucumbers are done, the trellis will remain in place for a while, as we have lots of flowers planted there. Some snapdragons are already wound into the trellis netting and should have time yet this season to put on a nice display of blooms.
At either end of the trellis are caged tomato plants that are still producing some good tomatoes. One plant is fairly heavily diseased, but the other is pretty healthy. At this point in the season, there's not much good to come from pulling diseased plants, as they've already spread whatever they're going to spread (in disease). I'll try to not leave any tomato trash on the ground when we finally clear the bed. For now, we'll continue to enjoy what good tomatoes we can get.
Some of the lettuce I transplanted into our main raised bed in mid-August is ready for picking already. The romaines can be taken early as baby romaine, and one Crispino has headed and is ready to come out. Our row of spinach that we've picked once is about ready to be picked again.

Anticipating picking some lettuce soon, I brought our half flat of sage and lettuce transplants upstairs this morning from their previous spot under our plant lights. The lettuce plants will need a week or so to harden off before being ready to transplant into the garden.
The sage is just a lark for me. If it puts on enough size, I may transplant it at the corners of our East Garden plot to replace the sage plants that got mowed off this summer. (When someone else is kind enough to be doing your mowing for you, you don't quibble over a few mowed down plants.) If it doesn't, I'll try overwintering the plants under our plant lights or on a sunny windowsill.
If you can't tell, I'm absolutely thrilled with how our fall garden is doing. In the spring, I was either in too much pain or totally zoned out on heavy duty pain killers to really enjoy our garden. Now, I'm really on a gardening high.
I missed what was probably a beautiful sunset last night. But I did catch a nice shot of the evening sky, using the night landscape setting of my backup camera (which was handy at the time).
Happy Cardiologist, Happy Senior Gardener
A visit to the heart surgeon who inserted four stents into my heart last winter went well yesterday. He was very pleased with my progress, as I truthfully answered "no, no, no" to all the questions that might indicate problems with my heart or side effects from the medications I'm on. Since I was eight months past my stents, he did take mercy on me, taking me off the blood thinner, Plavix, possibly against his better judgment. I've always bruised easily, and with the Plavix, I bruised and bled profusely. Note that I had non-coated stents inserted because of my then, upcoming hip surgery. I guess with the coated stents, one has to stay on blood thinners for at least a year after surgery.
And hey, I'm just happy to be alive and gardening. I give thanks to the Lord for each new day, especially now without blinding pain from my previously bad hip.
Sunday, September 13, 2015 - Fall Lettuce
I picked the first of our fall lettuce last evening to provide salad to go along with a wonderful spaghetti dinner Annie had prepared. I cut three plants, different varieties, but all romaines. Cleaning the lettuce took far longer than it should have, as we'd blown grass clippings onto and into the plants when mowing. And we ended up with far more finished lettuce than the three of us (Annie, granddaughter Katherine, and I) could consume in one meal. Even with the heat we had a little over a week ago, the lettuce was all crisp and sweet.
Having begun our lettuce harvest last night, I turned this morning to filling in the gaps I'd left in the patch. We still had five fairly healthy lettuce transplants left from our original planting, so I squeezed them all in where I could. We also have two fourpacks of very young lettuce transplants hardening off on the back porch. They'll go into the ground as mature plants are harvested (and devoured).
Bugs on Spinach
When picking the lettuce and a little spinach yesterday, I noticed lots of tiny hopping or flying bugs on the spinach leaves. Whatever the bugs were, the spinach got a good dose of insecticidal soap today.
Cucumber Seed
I harvested seed today from a big batch of Japanese Long Pickling cucumbers I'd let sit and mature on the back porch. I almost let the cukes go too long, as some were drying and beginning to brown. But I'd been less than pleased with germination tests for some of our previous batches this year, and wanted to make sure we got as much mature seed as possible. Eight or nine long JLP cucumbers produced a pint of seed and goo to be fermented before being dried and saved. I did carefully wash the goo (that prevents germination) off a small sample of the seed to start an initial germination test.
Interestingly, a retest of a batch of JLP seed turned out far better than a previous test. I'd inadvertently done the first test on top of our new refrigerator. The old fridge ran hot on top, but I noticed that the new one is cold on top. With disappointing results from the first test, I did a second one, putting the test bag of seed in a dark drawer in our fairly warm sunroom. While it was really hard to count, I think we got 90% germination in the retest.
Tomatoes
In a year when many gardeners lost their tomato plants early in the season to damp conditions, we've been fortunate to have a good crop since mid-July. Our four open pollinated Earlirouge plants first gave us all the tomatoes for fresh use, canning, and sharing that we could want. As those semi-determinate plants declined for a while, our hybrid Mountain Fresh and Mountain Merit plants took up the slack. The Mountain Merit plant isn't doing so well now, but the Mountain Fresh tomato plant has been producing lots of large, tasty tomatoes.
Apparently not to be outdone, our Earlirouge plants, revitalized by some good rains, are now ripening a good many more tomatoes. We may be experiencing one of those lucky years where we have fresh, ripe tomatoes right up until the first frost.
Monday, September 14, 2015 - Making Garlic Powder
"Blessed" with a bumper crop of cull garlic cloves, I worked for days on the sticky, nasty job of converting them to garlic powder. The garlic bulbs in question have bad wrappers or rotting cloves, either of which make the bulbs unsuitable for long term storage. Mind you, I'm not complaining. We had our best crop of garlic this year that we've ever grown. We stored ten pounds of elephant garlic and five pounds of standard garlic in July.
Turning cull garlic into garlic powder first involves breaking the bulbs into individual cloves. One saves the good cloves while discarding damaged or rotting cloves. And that's the easy part.
Then comes the long job of trimming the ends of the cloves and peeling them. Many of the garlic cloves were still quite sticky, making getting their dry covering off rather difficult, even with a trick I learned years ago from the TV show of Chef Tell, Friedman Paul Erhardt. One lays a clove on a cutting board and smacks it with a wide knife or cleaver. Getting just the right amount of force in the smack is almost an art form. But it also helps release the thin, dry covering from the garlic clove. You can see better directions for the process in How to Peel Garlic Quickly and Easily.
Interesting note from Wikipedia for Muppet Show fans: Chef Tell's "thick German accent reportedly made him the inspiration for the Swedish Chef, a well known Muppet character on The Muppet Show,1 although this is denied by Brian Henson."
After peeling, there is the occasional bad spot to be cut out. But garlic is a pretty healthy crop, with probably over 95% of the cloves being perfect after peeling.
It took me five days to get almost all of our cull garlic peeled. I stored the peeled cloves in a Debbie Meyer Green Bag inside a Ziplock freezer bag in our refrigerator until I was ready to process them. Even so, our refrigerator smelled, and our freezer absolutely stunk of garlic. The veggie bins must somehow vent through the freezer. I also had to move our compost bucket with its tight fitting lid outside, as the garlic smell still escaped the bucket.
With almost a quart of garlic cloves peeled and both my wife and my patience worn out with the garlic smell, I ran the cleaned cloves through a food processor using its slicing blade. Some of the cloves actually sliced, mainly the elephant garlic. The smaller cloves were turned into a sticky garlic paste. The few extra, standard, cull garlic bulbs that didn't get processed went into a mesh bag in our kitchen for near term use. I still have six or seven huge cull elephant garlic bulbs in a box on the back porch that I need to find something to do with.
I began to realize just how big a batch of sliced garlic I had when I saw that the bowl of the food processor was almost filled with garlic. In previous batches, it reached about a quarter full, at best.
The garlic goo got spread as best as I could on the four shelves of our food dehydrator. With much of the garlic being pretty sticky, it was difficult to get it spread in a thin even layer for drying. I had to go back and break some of the thick areas apart after the first day of drying.
Kitchen cleanup after getting the garlic into the dehydrator was like a chemical spill cleanup. Every kitchen utensil I used got washed and scalded. Table and counter tops were washed, with the paper towels going into a trash bag that almost immediately went out to the trash cans outdoors.
From sad experience, I knew not to start the drying process in the kitchen. The dehydrator went on top of our freezer in the garage, where the odor may annoy some of our dogs who sleep there, but may also drive off some bugs. It was set at the recommended 95o F for drying garlic, although I've been known to push it up 10-15o at times. Much more than 115o F in the food dehydrator or 150o F in an oven and you risk burning the garlic.
The freezer space was enabled by a mini-project in 2012 where I insulated the west wall of our garage, covering it with plywood. It made the perfect space for our freezer, and also for the dehydrator on top of the freezer. Previously, the freezer was at the end of a bay on the east end of the garage where it was all too convenient to lay greasy wrenches and such.
The long, round black bag beside the freezer contains a long (250') roll of floating row cover material. I'd bought the row cover last fall when it was on sale, planning to use it last spring to protect our young melon crops from cucumber beetles. Of course, with my hip surgery in May, the East Garden didn't get planted this year. But like the stuff in the freezer, the row cover won't spoil when properly protected, and should be ready for use in spring, 2016.
It took about two days in our food dehydrator for the garlic to dry enough to be ground. Times for drying can vary a good bit. I've had garlic (and peppers and such) dry down in just a day, and other times take several days.
I scrape the dried garlic off the dehydrator shelves with a metal turner, as most of the garlic was stuck to the shelves. Then I load it by hand into a coffee grinder we use only for grinding herbs and spices. Just a minute of grinding reduces the dried garlic chips to a fine powder.

After letting the garlic dust settle a bit in the grinder, I dump the ground garlic through a funnel into an appropriate container. For us this time, the appropriate containers were an old, commercial garlic powder plastic jar and another that still had just a bit of commercial garlic powder in it. That amount of garlic powder will easily last us until this time next year when it's time to grind garlic into powder again.
I included the Cheerios in the photo at left because I use them or some Quaker Oats to run through the coffee grinder to help clean it. After a load or two of oat cleaner, a thorough wiping with a damp paper towel gets most of the garlic dust.
Cleaning out dehydrator trays involves soaking them in hot detergent water for several minutes before scrubbing them with a stiff vegetable brush. The garlic chips bake fast to the trays, making the option of drying garlic on a cookie sheet seem more attractive, although I've never tried that method.

Tuesday, September 15, 2015 - BLTs
Celebrating our fall lettuce harvest and our continued harvest of a few good tomatoes, Annie and I feasted on bacon, lettuce, and tomato sandwiches last night at supper. Lots of crisp, baby romaine lettuce leaves and thick slices of tomato from our garden made these sandwiches stand out from previous, less well endowed ones. Our dinners for at least the next few nights will need to center around salad, as we have lots of great lettuce picked with more coming on in our main raised garden bed. With the use of cold frames and/or floating row covers, I hope we'll have good lettuce into early November!
While out in the garden taking photos this morning, I noticed an awful lot of bugs on our plants. Squash bugs, denied their favorite crops in our garden this year, were on many of our ripening tomatoes. I also spied several moths fluttering about, and more holes in the leaves of our brassica plants than I would like.
So after photo time, I filled up our organic sprayer with a mix of insecticidal soap and Thuricide (BT) and let the plants and bugs have it. I'm not sure if the insecticidal soap will interfere with the BT, but what I really wanted today was a knockdown spray for the bugs I saw.
Note that I keep three hand sprayers available. One is used only for organic and biological products. Another is just for Roundup. And a third is used for non-organic pesticides and fungicides. There's actually a fourth sprayer in the basement. But it's reserved for bleach solution, as our cats sometimes have some bad toileting habits in the basement. As long as I thoroughly wash out the sprayers each fall, they last for years. And keeping separate sprayers relieves me of the worry of possibly having Roundup residue left in a spray I put on our garden plants.
Kale Plants from Burpee
We direct seed our kale each year, whether planting in the spring or in the fall. A promotional email from Burpee Seed this morning reminded me that not everyone does kale that way. Burpee is currently offering ten different varieties of kale plants
, although they seem a little expensive when compared to a fat packet of Vates (also called Dwarf Blue Curled or Dwarf Blue Scotch) kale seed. But for folks who didn't or possibly couldn't direct seed kale this fall due to droughty conditions, transplanting might be their only option to get a crop.
I didn't plant our kale for this year until July 31, planning on a fall crop to use in our annual batches of Portuguese Kale Soup. With our reduced sized garden this season, there simply wasn't room for a spring or summer crop of the delicious vegetable. Started in hot, dry weather, our kale has grown slowly, only now being ready for a light picking and final thinning of the plants. One of the large leafed varieties, the Red Ursa that supplied our best garden photo of 2013, will probably be used this weekend for a batch of kale chips to please a granddaughter. But it should quickly regrow to contribute to our later soup and boiled kale feasts. Since kale is pretty frost hardy, we usually count on being able to pick it through October and much of November.
Late fall crops such as lettuce and kale can interfere with getting ones soil ready for the next season. Our tentative plan for our main raised bed for next spring doesn't include any of our super early spring plantings (such as early peas). If the weather cooperates and we can fall till the area, that will be great. But if not, we should be able to do our soil preparation in the spring without holding up any of our spring plantings waiting for good weather.
Gearing Up
I've been stocking up on a few supplies that I hope to use yet this fall. I picked up a bag of Muriate of Potash
for our potatoes and garlic yesterday. A friend at our local garden store put me on to it last year. It's pretty strong stuff (0-0-60), so I like to apply it to our potato area in the fall so that it can mellow out a bit over the winter. Phosphorus (P) and Potassium (potash - K) don't leach out of the soil as badly as nitrogen (N) does, so they can be applied in the fall. (See Wikipedia's description of Labeling of Fertilizer for a more thorough description of NPK fertilizer values.)
Also for our potato patch, I'd previously bought a small bag of garden sulfur
to drop the soil's pH in that area of our East Garden plot. While it seems strange, I'm also stocking up on garden lime to apply to the rest of our East Garden. I'll be lowering the soil pH in the potato area to prevent potato scab disease while raising it in the rest of the East Garden. Because we use lots of peat moss in our main garden plots, they'll also get a light dusting of lime when I do our fall soil preparation of those areas.
Next Gloxinia, Please!
While they're not the smashing second year, third, and older gloxinias we used to have before the INSV virus took out all of our plants two years ago, our first and second year gloxinia plants are now coming into bloom again. I switched out a pale pink blooming glox this morning in our kitchen for one with deep purple blooms. The gloxinias never seem to mind sharing the counter with vegetables and saved seed that is fermenting. Perching the gloxinias on top of coffee cans seems to get them to just the right height to catch the afternoon sun that streams in through our west facing kitchen window.
Downstairs under our plant lights, all three shelves of our plant rack are almost totally filled with gloxinia plants. Most of them are just coming into bloom, although there are two trays of plants that have finished blooming and are headed into their annual, required period of dormancy.
Our Gloxinia blog and our Gloxinia Photos pages remain two of the most visited pages on this site. While we've lost our gloxinia plants twice in the last ten years, our photos of them remain. More importantly, seed saved from the 1990's and later still remains viable in frozen storage. Every few years, I get busy hand pollinating our plants to replenish our seed supply, as Saving Gloxinia Seed is a pretty easy task.
Wednesday, September 16, 2015 - Hummingbirds
We still have five or six humming birds regularly visiting our feeders, but they're all transients. We can tell the birds aren't some of our summer residents, as the summer birds became acclimated to Annie and I sitting on the back porch close to one of the feeders. They'd fly by our heads and sit at the feeder without seeming to notice us.
The birds visiting now are too shy to perch on the feeder when Annie and I are present. And soon, they'll all be gone. We'll miss seeing them, but also will appreciate the savings in our grocery bill from not having to buy so much sugar each month to make nectar for them.

Monarch or Viceroy
I saw either a Monarch or Viceroy butterfly this week in our back yard. I'm not good enough at identification to tell which is which, and was too far away to tell, anyway. But the sight reminded me that I had wanted to plant some milkweed this year to provide food for the endangered butterflies in their migrations. Like a lot of other stuff this year, the planting didn't get done, but the sight this week made me firm my resolve to use one of our outlying isolation patches next summer for milkweed. So I ordered several packets of native milkweed seed late last night.
If you order milkweed seed through Amazon
, watch the reviews at the bottom of the product page. It appears there's at least one bad operator out there trying to ship seed into the country without the proper certification. Ordering from them may result in the seed ordered being confiscated in the mail!
Milkweed seed seems to require some stratification to germinate well. Here are a couple of links that describe how to start the seed:
Burpee Contest
Contests come and go, and I usually don't get very excited about them. But the first prize in Burpee's Fall in Love with Gardening Sweepstakes
had me wanting to enter. They're giving away a Garden Tower 2, a product I've written about here previously. There are other prizes as well for the sixteen winners.
Since Burpee is one of our affiliate advertisers, I'm not eligible to enter per contest rules. Come to think of it, The Garden Tower Project is also one of our advertisers. But it still looks like a pretty cool sweepstakes.

Thursday, September 17, 2015 - Green Beans
When I walked out to our garden this morning, I was surprised to find that we had a few green beans that were ready to be picked. Most of them were the Burpee's Stringless Green Pod variety, although some Contender and Provider were also mature. Our second row of Bush Blue Lake, Maxibel, and Strike weren't quite as far along.
Following the sage advice of the late Jim Crockett, I had seeded our green beans on July 31. Crockett wrote in Crockett's Victory Garden, "Bush beans seem to be at their most tender late in the season, so I always plant a crop in July that will be ready for harvest in September." Actually, our downsized garden, crop rotations, and field corn growing in the field beside our main raised bed dictated growing our beans late this year. There just wasn't room for beans in the spring, and with field corn instead of soybeans growing next door, there wasn't the danger of hordes of bean bugs moving from soybeans onto our more tender and much more favored green bean plants. Of course, I still have had to spray our beans for bugs three times already, but have been able each time to get by using organic products.
Having lived through a frozen shoulder last summer from picking beans, I had resolved to get help picking beans this year. But with just a few beans ready, I went ahead and picked a small mess of them that will get cooked for supper tonight. I once again regretted having mulched our bean rows with grass clippings, as the clippings stuck to the bean pods and made cleaning them a real chore.
A side benefit from picking the beans quickly became apparent. Our first row of bean plants were overgrowing our carrot rows and some of our lettuce plants. During the picking, I was able to roll the bean plants away from the crops they'd been shading.
While we've cut back many of our plantings in recent years to reflect just Annie and I being home now, I still planted our traditional two rows of bush green beans. I had the space and really wanted to go with the six bean varieties we've used the last few years. I think canned green beans taste better with multiple varieties included.

With flowers at the ends of the bean rows taking up a little space, the planting comes in at 28 feet of green beans, easily enough over three pickings to produce the 14-21 quarts we hope to can. One downside to our bean harvest this year is that all of our Walla Walla sweet onions that we usually can with the beans have already been used. Our yellow storage onions and several reds should fill in nicely, though.
Sage and Lettuce
The sage I started indoors on August 18 in fourpacks was ready to be moved to larger, individual pots this morning. Since all of my four inch plastic pots had seemed to have run off somewhere, the sage got the more roomy 4 1/2 inch pots. I'm not sure this planting will come to anything, as I got the sage started too late. I seeded it on a lark when I was starting some more fall lettuce. The intended use for the sage was for corner and half way markers in our East Garden plot.
The lettuce that was seeded the same day as the sage got thinned to one plant per cell of fourpacks or moved to deep sixpack inserts. The Crispino, Skyphos, Winter Density, Defender, and Red Lollo I moved today will probably be our last lettuce planting of the year, as these transplants should mature sometime in October.